We featured Rick Grainger Photographer previously as a Memphis wedding photographer. Since then he has moved his wedding photography business from Tennessee to Alabama.
From his Alabama home base Rick Grainger offers exceptional wedding photography that's still affordable.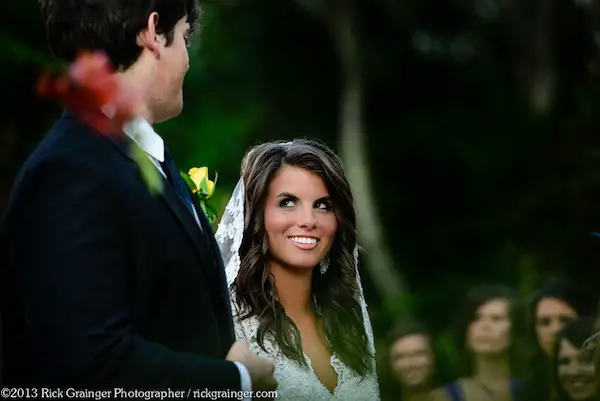 About Rick Grainger Photographer
Tell us a little bit about yourself.
I was born and raised for a good amount of my life in Alabama. I studied photography and filmmaking in a little community college in Alabama, but most of my training was by working for a commercial photographer and studying not only other photographers, but also paintings by the great masters such as Rembrandt and Vermeer.
Now I have been in the Memphis area for over four years now.
How long have you been a wedding photographer?
I am going into my 25th year as a wedding photographer.
How did you get started in wedding photography?
I started in wedding photography purely by accident. The commercial photographer I worked for refused to do weddings, so he would pass them off to me. I initially preferred commercial photography, but grew to enjoy weddings more over time.
If you could only use a few words to describe your style, what would they be?
My style is creating crisp, clean photos that are full of life instead of relying on heavy photo manipulation to "doctor" the images.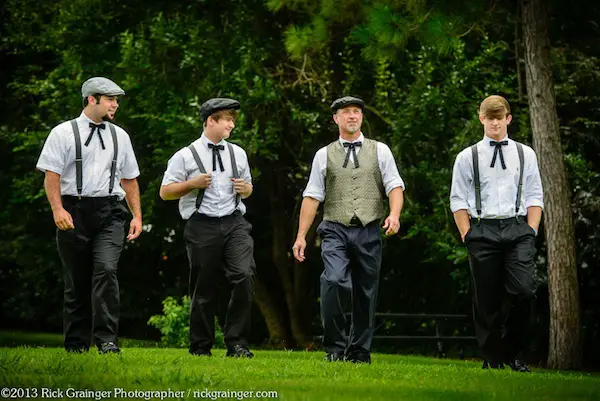 What makes your wedding photography unique?
I feel that a combination of the traditional as well as the contemporary makes me unique.
I capture the unforgettable moments that tell the true story of the wedding day. In addition, I really believe in providing the couple with a wedding book that showcases that story to help them relive those wonderful memories over and over again.
What's your favorite part of shooting a wedding?
I love capturing the emotion and excitement associated with the wedding day.
Also, I enjoy the thrill of being able to tell a story with an image. Maybe only the bride and groom know that story in depth, but that image means the world to them.
What's your favorite Memphis wedding venue to photograph at?
Let me say that the Memphis area is graced with many wonderful and unique venues. Brides have many options in different price points, with different features.
They really are fortunate to have so many choices. I have had the pleasure of photographing at many of the venues in the Memphis area and I have enjoyed every one of them. Each venue is unique, but all share the desire to give the bride and groom the very best.
Related venues to check out:
Why should brides hire a professional photographer?
Obviously, I'm biased; but I feel that it is very important to have a professional capture a couple's one-in-a-lifetime event.
Every year that passes, those memories become more and more valuable. Hiring professionals, not just the photographer, but in all aspects of the wedding takes so much stress off of the bride and groom. It allows them to actually enjoy their wedding day.
What should brides do before the wedding to prepare the photographer?
I always ask the bride for an itinerary for the wedding day as well as the names of the wedding party and families. This helps immensely. I know where I need to be to be most effective and I can call people by their names to gather them for formal photos.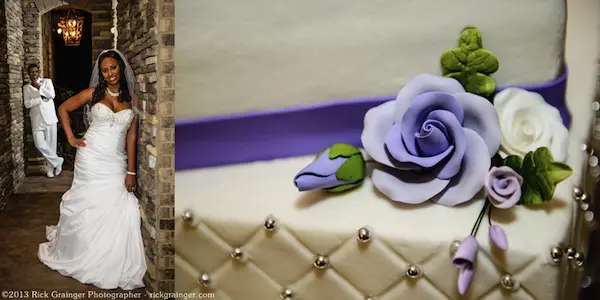 How many weddings do you shoot a year?
I have photographed between 20 and 30 per year every year since moving to Memphis.
Where do you work? Do you travel for weddings?
Most of my wedding photography takes place in the southeastern United States.
I have my passport and I'm more than willing to travel to photograph a wedding. I am currently studying Spanish to open up even more possibilities.
What's your process? Do you meet couples before the wedding? Do engagement sessions, bridal portraits, etc.?
I do like to meet with or Skype or FaceTime with couples before the wedding day. Communication can make the difference between a stressed-out bride (and photographer) and a smooth, enjoyable experience. Engagement sessions and bridal sessions are available options.
Related: How To Beat Wedding Planning Stress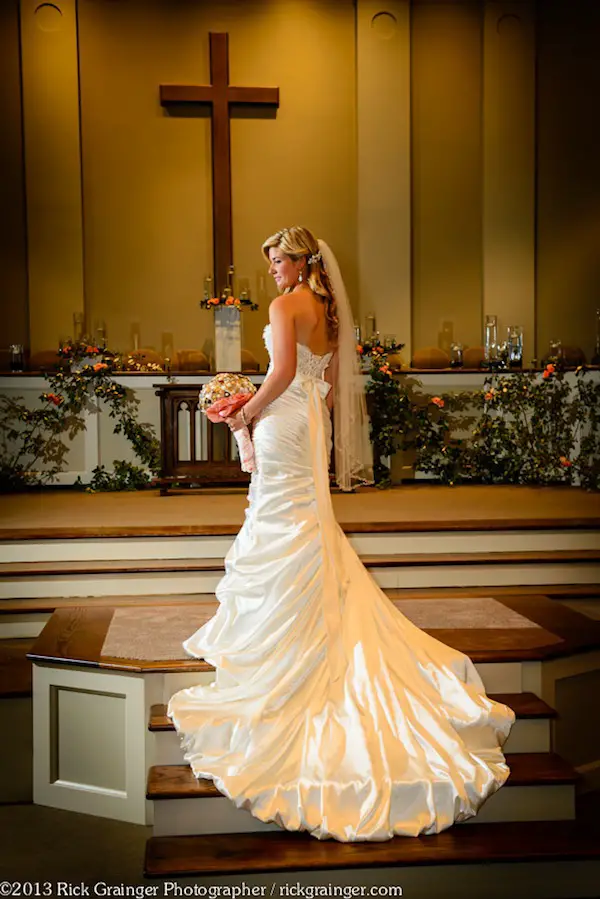 How quickly do clients see photos from their wedding?
I'll usually post a few on FaceBook within a a day or two of the wedding. In addition, I prefer to have all of the photos available for viewing about one week after the wedding, just as most couples are returning from their honeymoon.
How can Memphis brides contact you and hire you for their wedding?
They can reach me through the contact page of my website at: rickgrainger.com.
Is there anything else you'd like to share about your wedding photography?
I am fortunate in that I get to make a living doing something I enjoy. I pour my heart into every job. My tagline is "For the Exceptional Wedding Experience" and I mean every word of it for every job that I do.
Thank you so much for sharing your awesome work and philosophy Rick!
Location & Contact Information
Contact the wedding venue:
Visit them online: