For many couples, proposing is an important event that deserves the right location. If you are about to propose but not sure where to pop the question, this post about the best places to propose in Memphis might help you decide.
We've collected our favorite classic proposal spots in Memphis in this list. 
Consider these awesome proposal location ideas if you are wondering where to propose in Memphis!
Propose at the Orpheum Theatre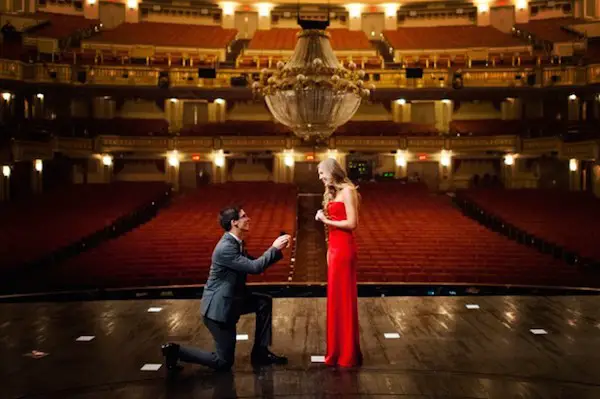 Photo: Elizabeth Nord Photography
The Orpheum Theatre offers a grand backdrop for a proposal. You can arrange to take a tour and use the facility for a proposal after a Broadway show like The Phantom of the Opera.
Propose in the Peabody Hotel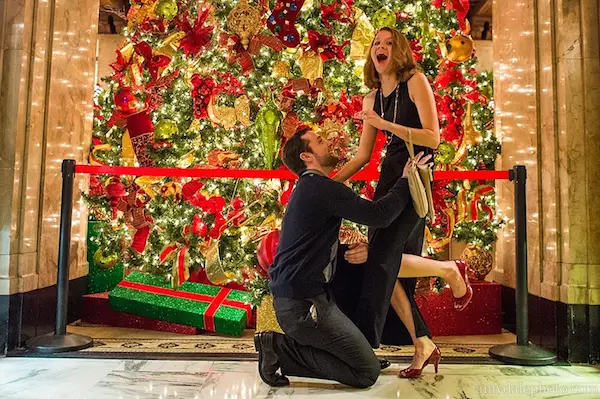 Photo: Amy Dale Photography
The Peabody Hotel has seen hundreds of proposals over the year. It's a beautiful place to spend time and a gorgeous place to propose. It is even better when the hotel is decorated for Christmas since it is a truly magical time of year.
Propose on the Peabody Hotel Rooftop


Photo: Amy Dale Photography
The rooftop of The Peabody Hotel is home to both fun parties and heartfelt proposals. It's a beautiful place to propose on a clear night or at sunset. Since the rooftop offers amazing views there is always a reason to go up top to check it out.
Propose at Memphis Botanic Gardens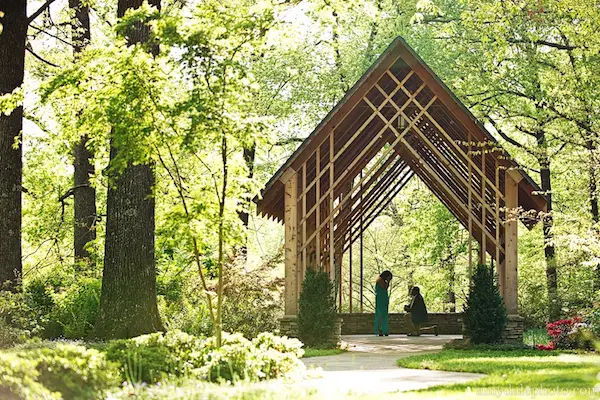 Photo: Amy Dale Photography
The Botanic Gardens in Memphis offers 23 different specialty gardens in one place making it the perfect place to visit and propose. You can stroll through the gardens until you find the right spot or have a pre-determined plan where a photographer can be waiting in place to capture the moment.
Propose by the Mississippi River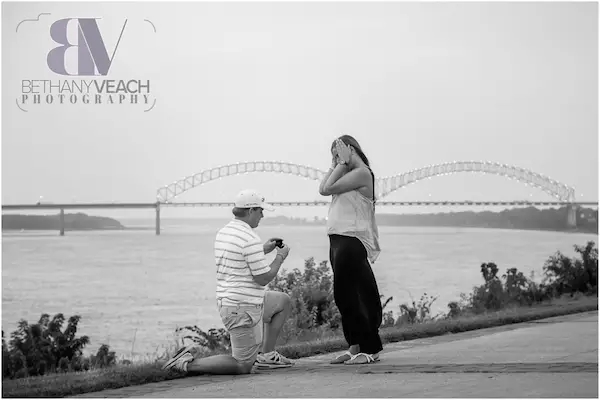 Photo: Bethany Veach Photography
The Mississippi River hosts many proposals and engagement photo sessions because of the river's historic and majestic nature. If you want a beautiful and natural backdrop to your proposal, then take a stroll along the river and pop the question in front of the city's most iconic bridge.
Propose on a River Boat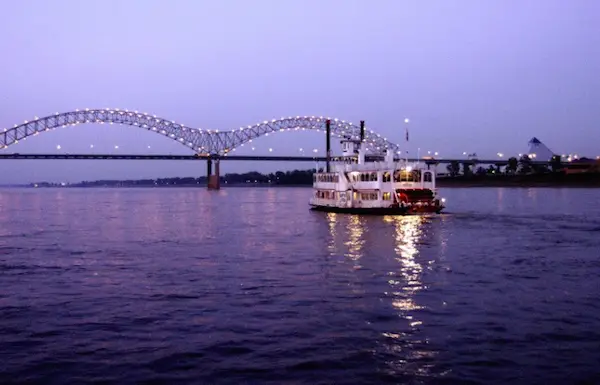 Photo: Drive the Nation
You can take your Mississippi River proposal to the next level by proposing on the river! A riverboat on the Mississippi River promises a slow and relaxing adventure. Plan accordingly and you can propose at sunset on the top deck for an amazing experience.
Propose on a Picnic at Shelby Farms in Memphis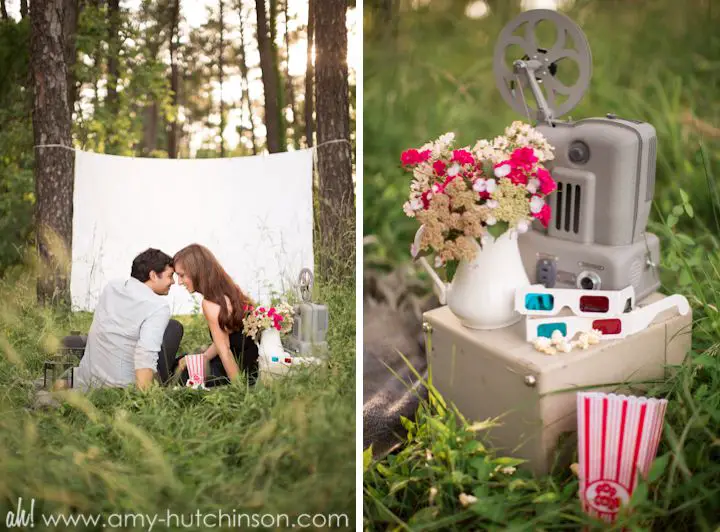 Photo: Amy Hutchinson Photography
Shelby Farms is known for it's outdoor activities but it is also a wonderful place to escape and be alone in nature. You can bring a picnic and find a secluded spot for two where your proposal will be both intimate and natural.
Propose on a horse drawn carriage ride Downtown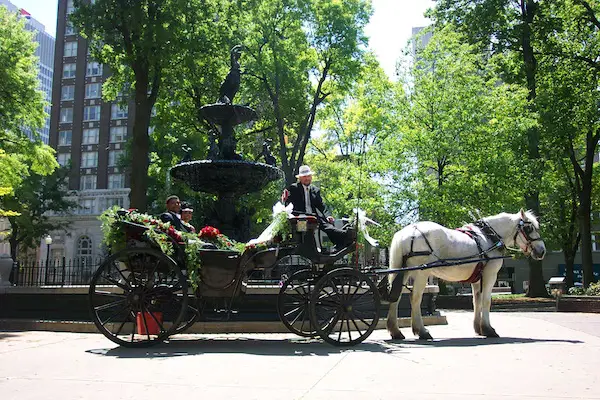 Photo: Uptown Carriages
The carriages that roam the streets Downtown bring old-school charm to our modern city. Every carriage tour company in Memphis operates a romantic tour through the city and can help you plan and execute your proposal on a carriage ride.
Propose at the church where you met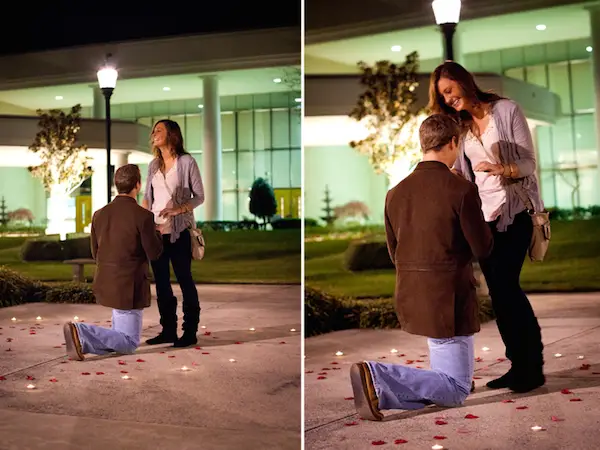 Photo: Vantage Media
Perhaps you met your sweetheart at a church in Memphis. With many churches in and around the city this is a common occurrence.
If you met or regularly attend a church in Memphis you might want to consider it for a proposal site since it means so much to your relationship.
More Memphis Location Ideas
These are just a few of our favorite places to propose in Memphis.
While any of these places are wonderful for a proposal, the best place is one that has meaning. Perhaps it's where you had your first date, or where you spend the most time together or your favorite place in Memphis to visit for the holidays.
If you need some more ideas for places to propose in Memphis, you could use any of the options in these related posts:
Any of these locations could also be a memorable place to propose in Memphis!
Remember to enjoy the moment and then make your plans after getting engaged.