We've shared Memphis engagement photo locations a couple times on our Memphis wedding blog. Now we're back to share even more locations in part 3 of this series!
Catch up on the series here:
There are tons of pretty places around Memphis where you can take gorgeous engagement photos. You can use these lists to find locations for your own engagement photos.
12 Memphis Engagement Photo Locations
Hopefully these engagement photo location ideas give you a good start in planning your engagement session with your wedding photographer!
1. Under the I LOVE YOU Sign in Midtown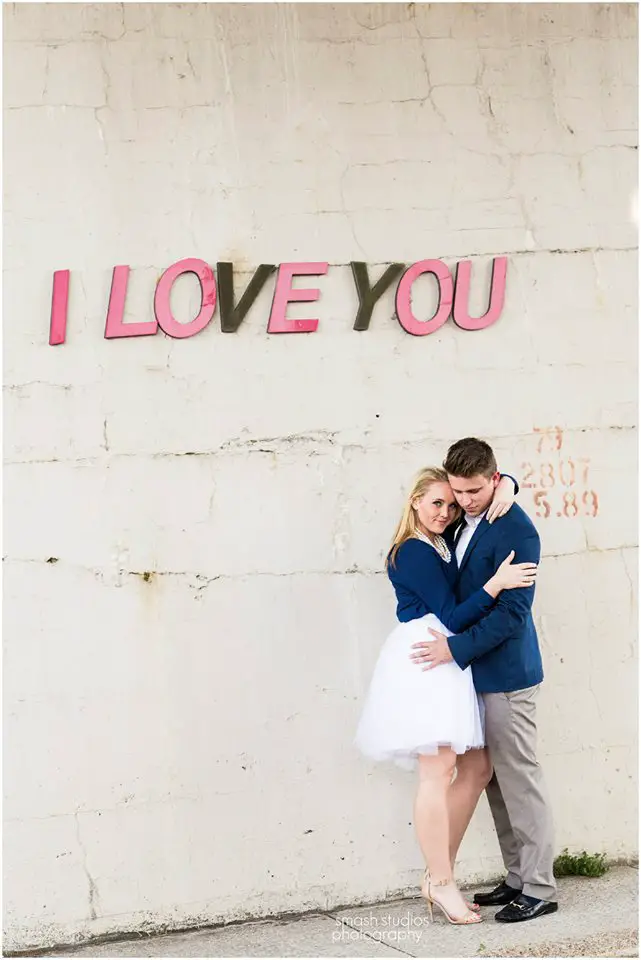 Photo: Smash Studios Photo
Let this Midtown mural speak for you and showcase your love literally. While the I Love You sign might be small but it adds a mighty impact to photos.
2. On the Mississippi in a Paddle Boat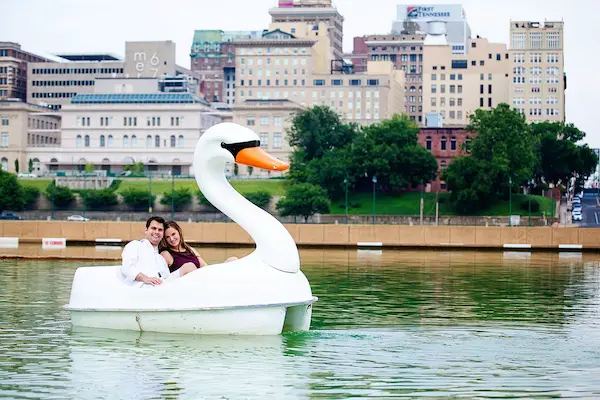 Photo: Melissa McMasters 
First, you'll need to all be comfortable on water. Next, you'll get photos that many others won't. Being on the Mississsippi River gives a different perspective in these photos.
3. By the Overton Square Mural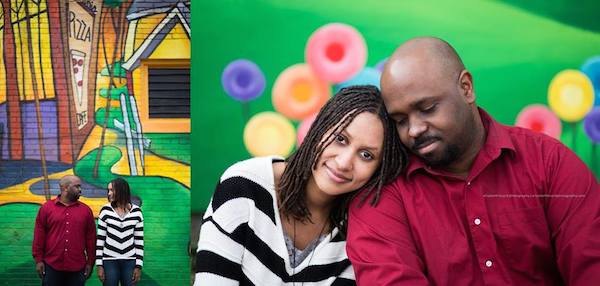 Photo: Elizabeth Hoard Photography
Do you want a colorful engagement session? Then head to Overton Square where this mural and others can add color and whimsy to your photos.
4. On Stage at Levitt Shell in Overton Park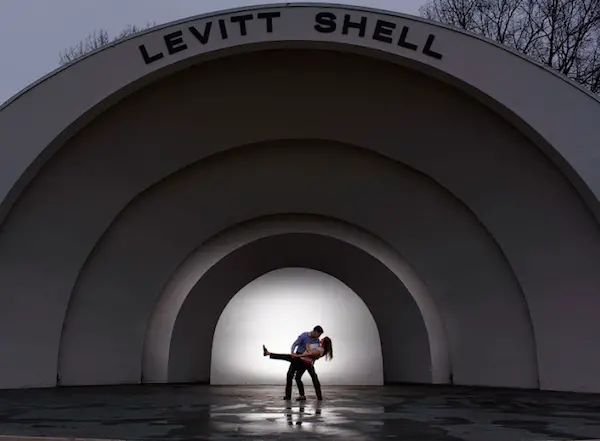 Photo: The Kenneys
The Levitt Shell amphitheater gives you a chance to be on stage with your fiancé. This outdoor location in Overton Park provides a dramatic location.
5. By the Central Station mural in South Main Arts District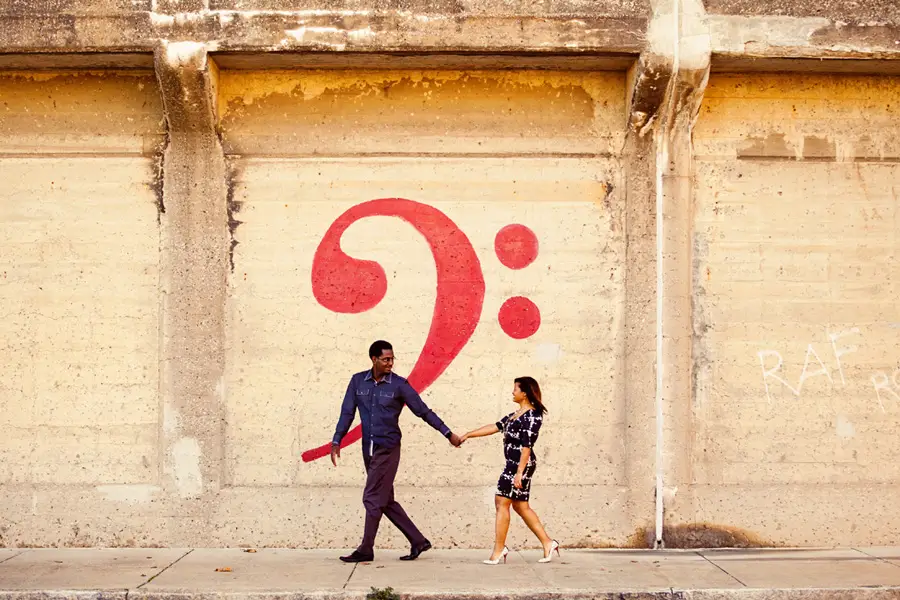 Photo: Melissa McMasters
The South Main Arts District has a number of murals that can act as a photo opportunities. This mural and others can add visual interest to your engagement photos.
6. By the Water Tower on Broad Avenue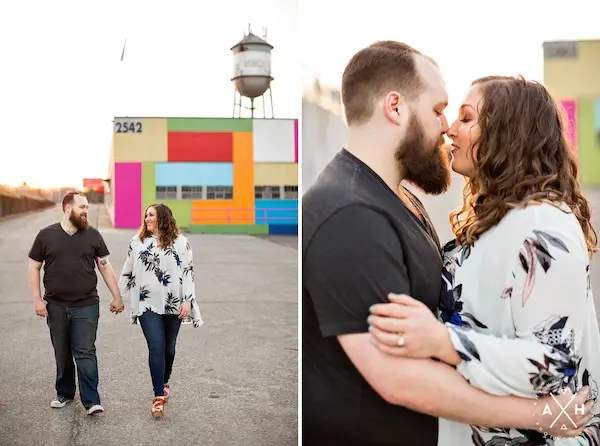 Photo: Amy Hutchinson Photography
Broad Avenue contains many unique photo opportunities. The water tower offers a mix of industrial and color thanks to the many colorful buildings and murals.
7. At Brooks Museum of Art in Midtown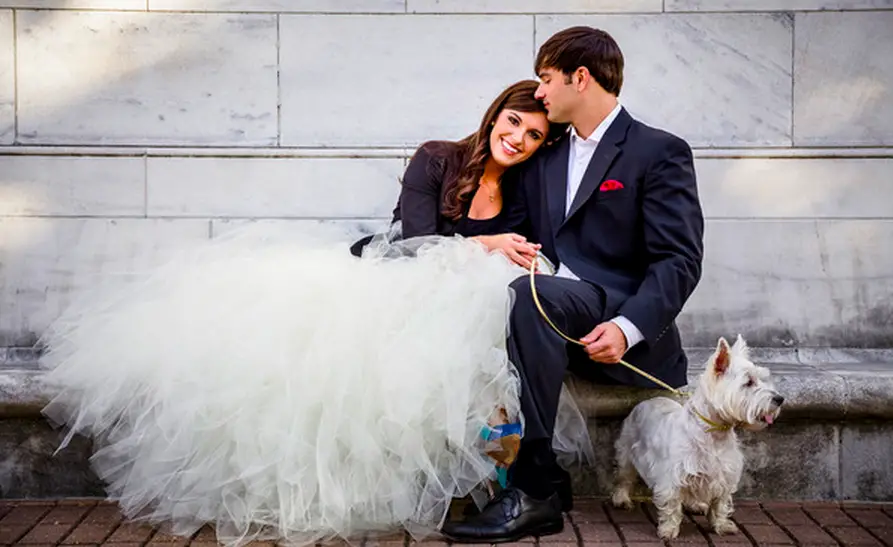 Photo: Kevin Barre Photography
One of the more popular wedding venues, Brooks Museum of Art is also a fun engagement photo location. This Memphis museum offers a stunning marble exterior that acts as a stunning photo. backdrop.
8. Downtown on Beale Street Landing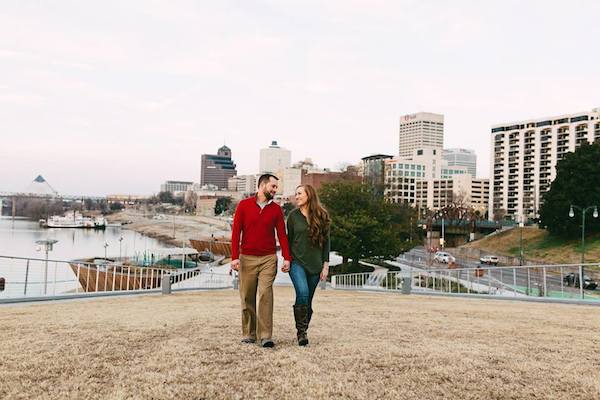 Photo: Kelly Ginn Photography
Going on top of Beale Street Landing gives yet another perspective of the city perfect for photos.
9. At Beale Street Landing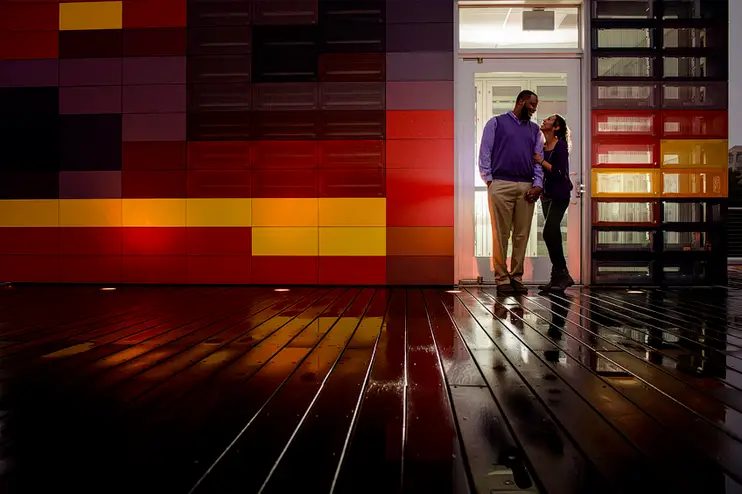 Photo: The Kenneys
Beale Street Landing can add color and whimsy to your engagement photos. The building was designed with a multitude of colors that makes it a stunning backgrop!
10. At Annesdale Mansion

Photo: Danny K Photography
Annesdale Mansion makes a beautiful spot for engagement photos. This mansion in the middle of Memphis adds an air of history and romance to photos. You can see more of this location in this featured wedding: Ashlyn & Tom's Memphis Wedding at Annesdale Mansion
11. Near the Pyramid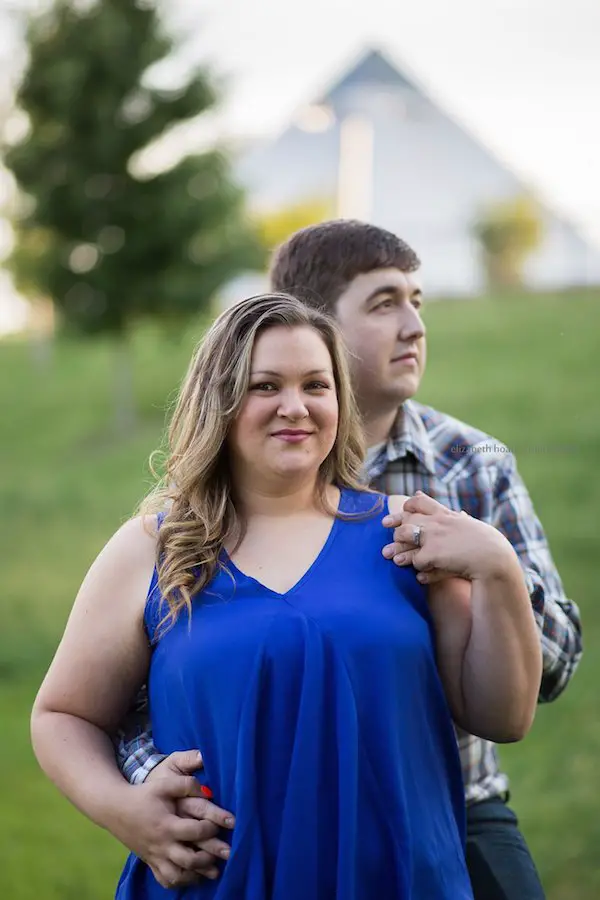 Photo: Elizabeth Hoard Photography
The pyramid in Memphis had gone through many transformations and is now a hotel and Bass Pro Shop. It's also an iconic landmark in the city that you can feature in your engagement photos!
12. At Spring Creek Ranch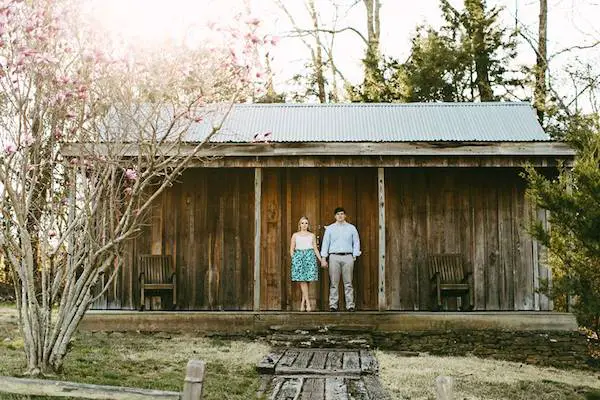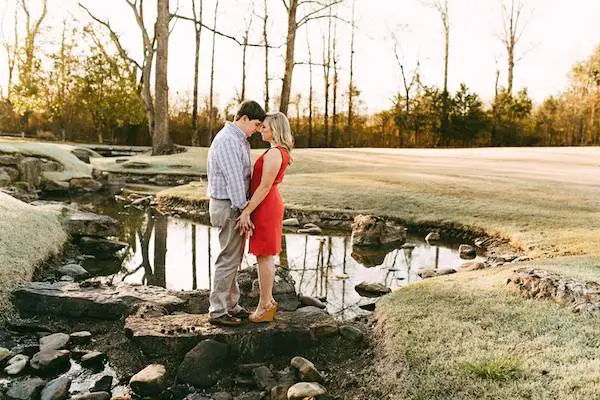 Photo: Kelly Ginn Photography
For those of you looking for something further east, Spring Creek Ranch could be the right fit. This gorgeous country club has many outdoor locations for photos. It's also a great Memphis wedding venue!
Finding Your Locations
Have these Memphis engagement photo locations ideas inspired you?
These can help you explore the city and find awesome places to take your engagement photos. Finding new locations can be a fun adventure!
Finding and choosing the locations for your photos can take work. Chat with your wedding photographer and discuss potential options that can. work for both of you.
Still need more ideas?
Check out other posts about Memphis engagement photo locations for more ideas: