Nestled in the heart of Memphis, Tennessee, Avon Acres is a newly renovated wedding venue that perfectly blends rustic elegance with modern sophistication. With over 5,800 square feet of space, this stunning venue will add a touch of charm to your special day.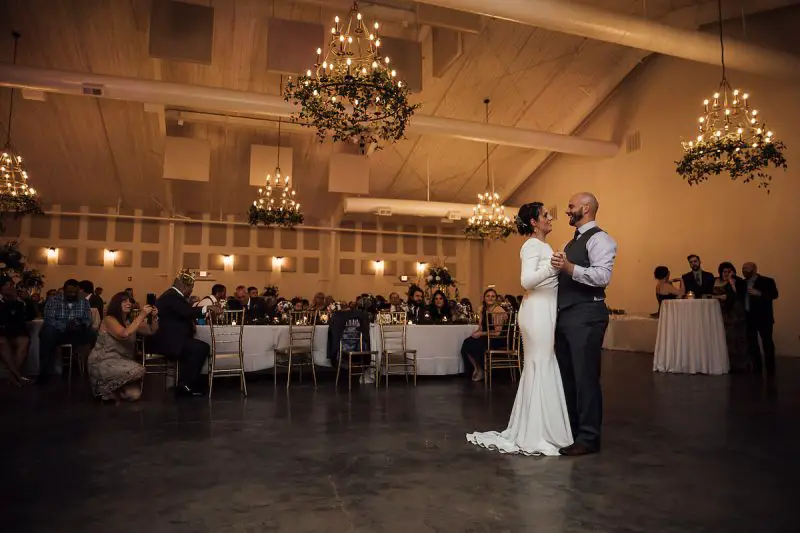 Photo: The Warmth Around You
About Avon Acres
Once you pass through the grand wooden gates, you'll be greeted by Avon Acres' breathtaking setting.
Inside, you'll find a pristine white interior that's illuminated by natural light and accentuated with rich wooden features, creating a beautiful backdrop for any event. Iron chandeliers adorn the lofted shiplap ceiling, enhancing the space's rustic charm.
The venue's simplicity and elegance allow for unlimited design and décor opportunities, enabling you to personalize the space to your taste.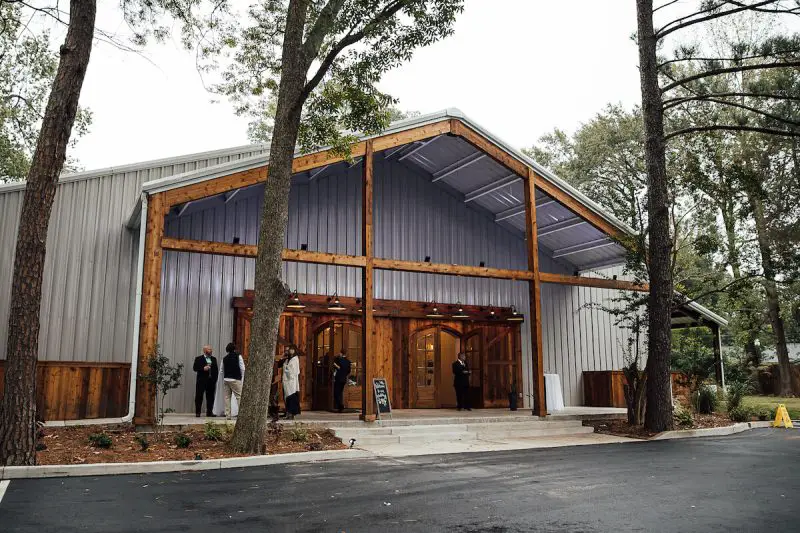 Photo: The Warmth Around You
Wedding Details & Amenities
Avon Acres can comfortably accommodate:
300 seated guests indoors
375 standing guests with cocktail tables
The venue also offers access to a covered porch and an outdoor lawn space, making it ideal for both indoor and outdoor weddings.
Your booking includes a variety of services and amenities:
Thirty 72″ round tables
Gold Chiavari chairs or cushioned white folding chairs
Bistro and rectangular service tables
White, black, or ivory tablecloths
Event liaison
Free Wi-Fi and parking
Catering kitchen
Two built-in bars
Access to a 12-hour rental
The venue is conveniently located 20 minutes or less from almost anywhere in Memphis.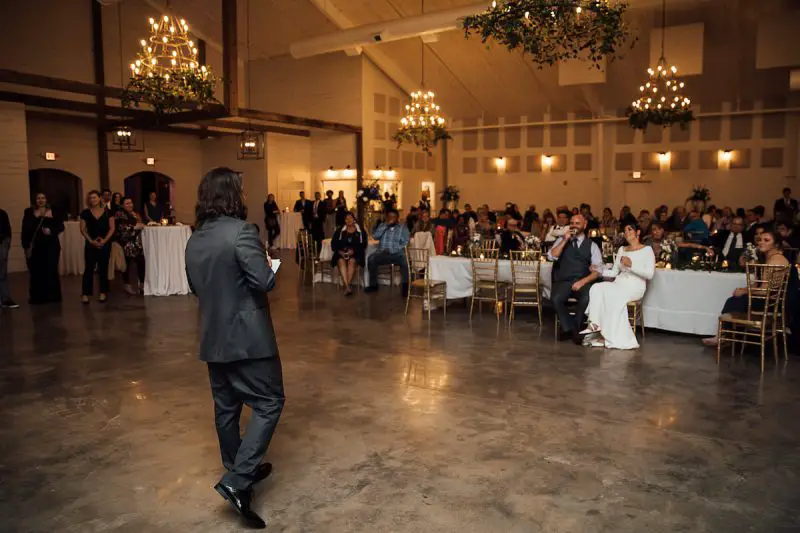 Photo: The Warmth Around You
Avon Acres Wedding Costs
Depending on the season, Avon Acres' site fee starts at:
$8,000 for wedding receptions during peak season
$5,500 for wedding receptions during off-peak season
Chairs, clean-up, linens, parking, and tables are included in the starting site fee
The venue has one large hall, an outdoor patio and garden, and two cottages for preparing for the big day.
Memorable Reviews
Here's what some recent visitors had to say about their experience at Avon Acres:
One happy customer shared, "Great and friendly staff that are willing to go out of their way to help and make sure everything is what you want…I booked from out of town, and everyone was very accommodating of my need for video tours and Zoom meetings."
Another said, "I had my wedding vow renewal at Avon Acres. The staff was friendly and accommodating…I would 100% recommend this gorgeous."
However, some visitors mentioned issues with time management, "We were completely rushed out of our reception, two hours earlier than our wedding was supposed to end."
So, if you're looking for a venue that blends modern sophistication with rustic charm, Avon Acres might be the perfect place for your big day. It's an unexpected hidden gem that feels like a peaceful garden in the heart of Memphis.
Location & Contact Information
You can contact Avon Acres at:
Visit: Avon Acres: 4361 Summer Avenue, Memphis, TN 38122
Call: 901-333-2650
Visit them online: