The Old Dominick Distillery in Downtown Memphis offers wedding venue space inside their unique distillery with multiple spaces including a rooftop terrace with river views.
Steps away from the original facility that inspired Old Dominick's rebirth, the functional distillery produces meticulously crafted spirits, unique cocktails, and a uniquely elevated yet relaxed atmosphere.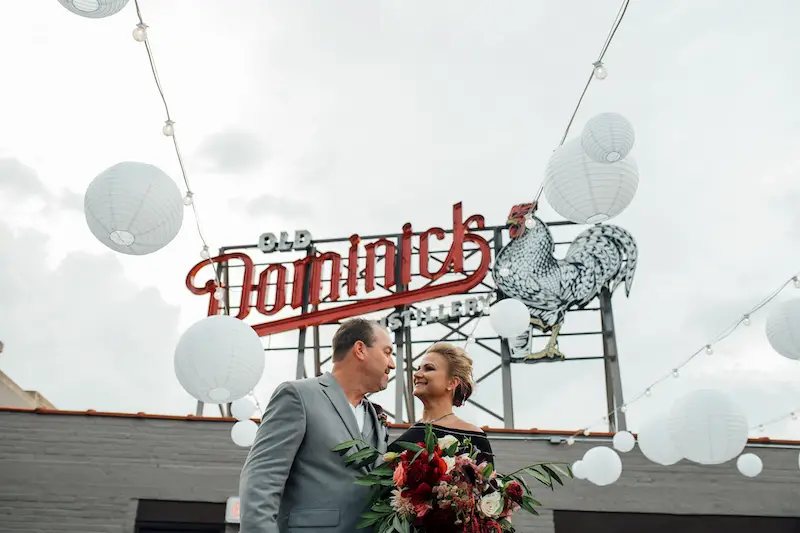 About Old Dominick
The Canale family business began in 1843 as a wholesale grocery business that included liquor and wine. Domenico Canale formally established food wholesaler D. Canale & Co. in 1866, and set up operations in a warehouse at 8 Madison St. near Front St. Among its offering was a whiskey, sold in ceramic jars and bottles, that Canale names Old Dominick. After 125 years of continuous operation the companies were sold.
In 2013 Chris and Alex Canale decide to reinstate the spirit brand started by their great great grandfather, Domenico Canale after finding an unopened bottle of Old Dominick Toddy from the 1800s.
The distillery opened in 2017 and produced it's first batch of Tennessee Whiskey. Since this first batch the company has grown and offered both their spirits and distillery space to the city.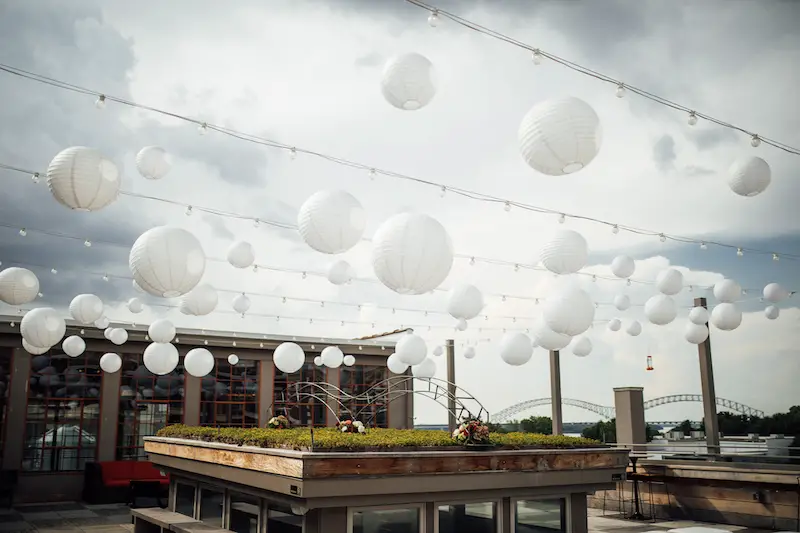 Weddings At Old Dominick Distillery
All spaces in Old Dominick are available for rental, from the unique bar area to the rooftop terrace to an upstairs event space. Several areas offer various vibes with modern meeting industrial along with a touch of artsy elegance.
The upstairs space at Old Dominick offers a private space with access to the rooftop lounge. This space is perfect for a wedding rehearsal or other event.
The rooftop provides an unique outdoor space with views of the river and iconic bridge. Depending on wedding size and time of year the majority of wedding events can take place outside.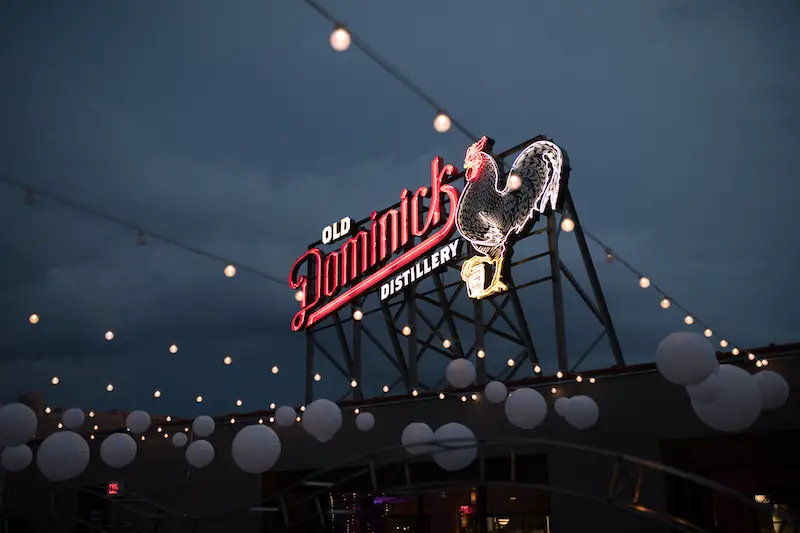 Location & Contact Information
Contact the venue:
Visit: Old Dominick, 305 S Front St., Memphis, TN 38103
Call:  901-260
Visit them online: