Deonna and Jeremy's Memphis wedding at The Columns at One Commerce Square will blow you away with the gorgeous details and sweet touches.
Put together by planner Olivia Ward Events, formally, Studio 1524 and photographed by SkyTouch E Photos, the swanky Downtown Memphis wedding at The Columns screams sophistication.
Getting Ready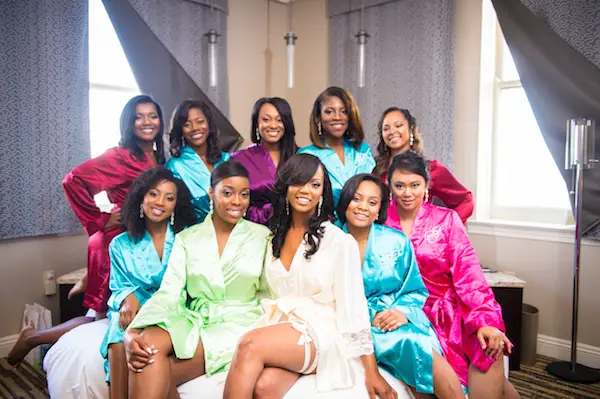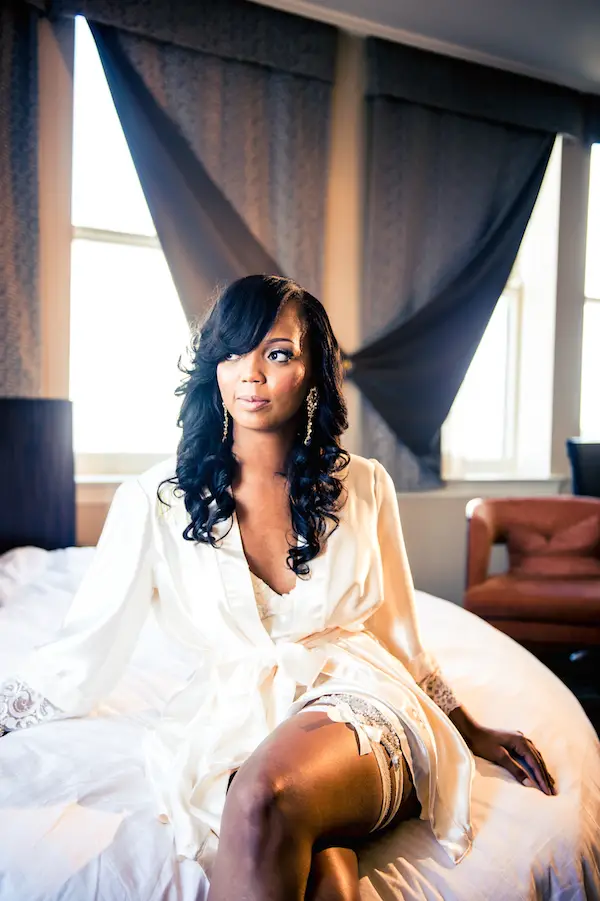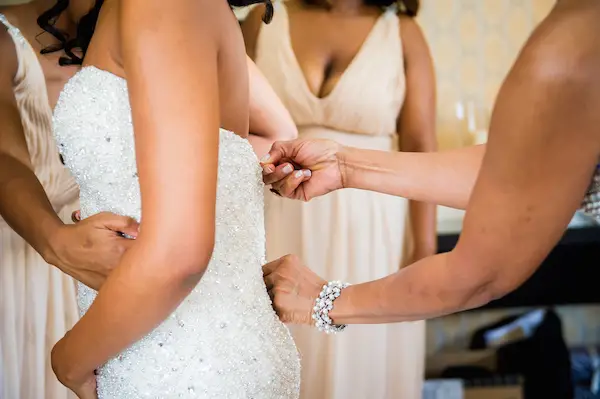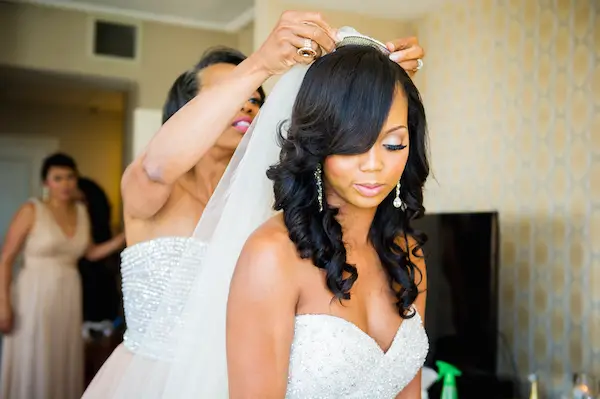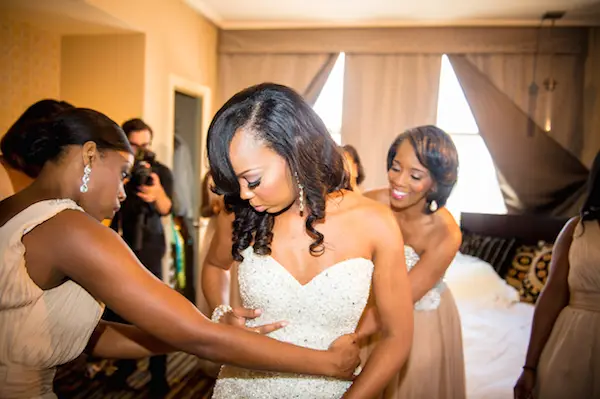 First Look
While the couple had their wedding at The Columns they utilized all of Downtown to take their wedding photos! From their sweet first look on the streets to their Court Square wedding party photos they made sure to use the city.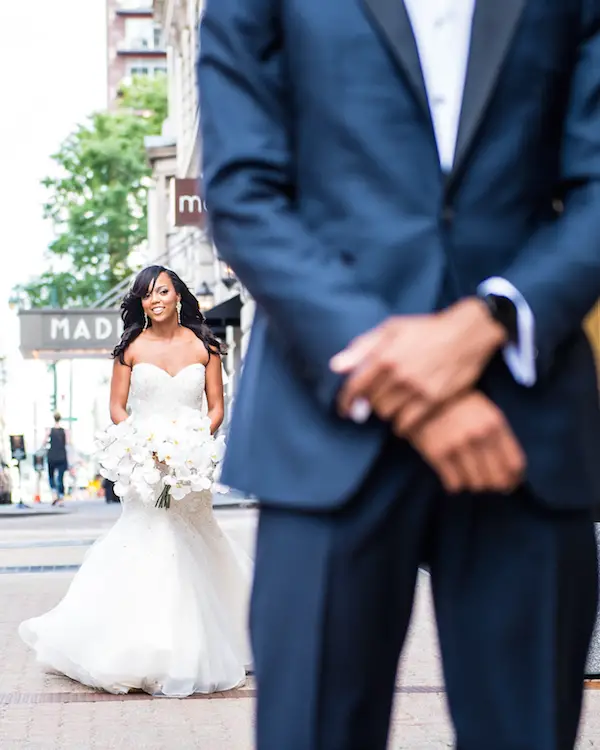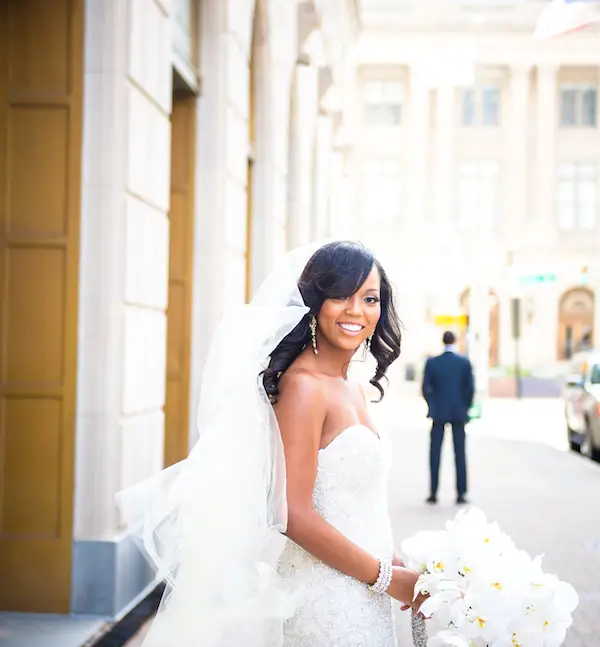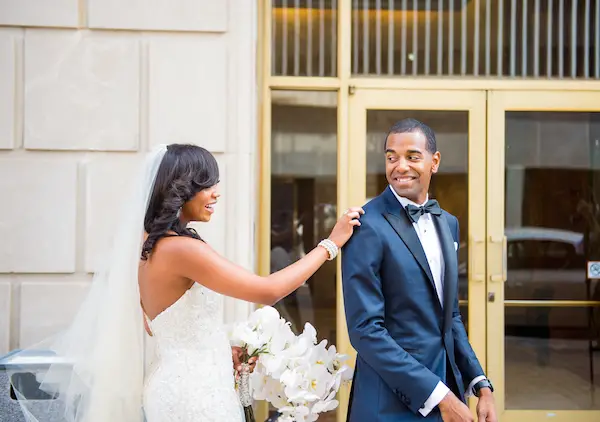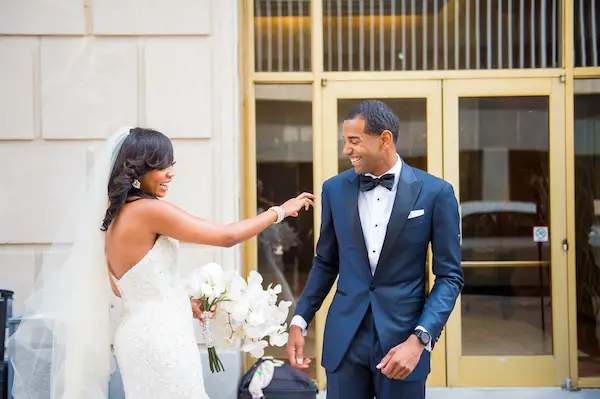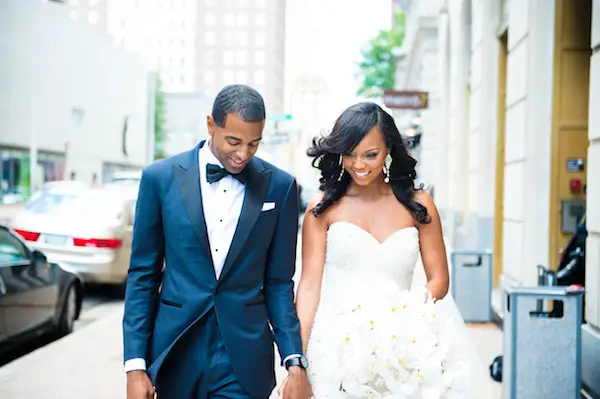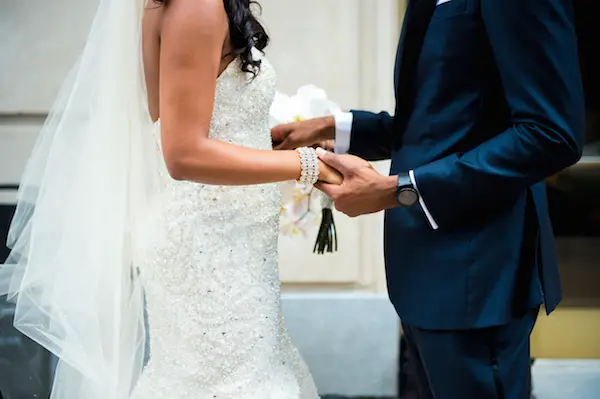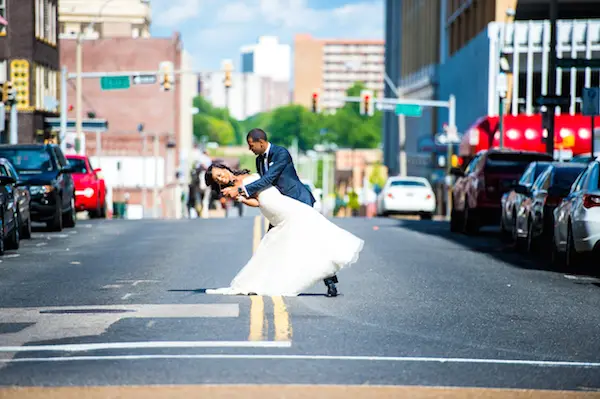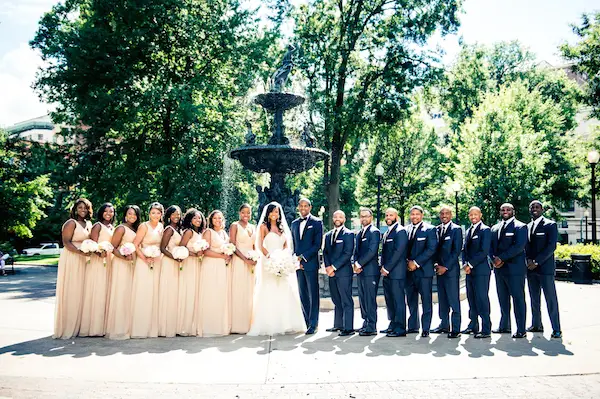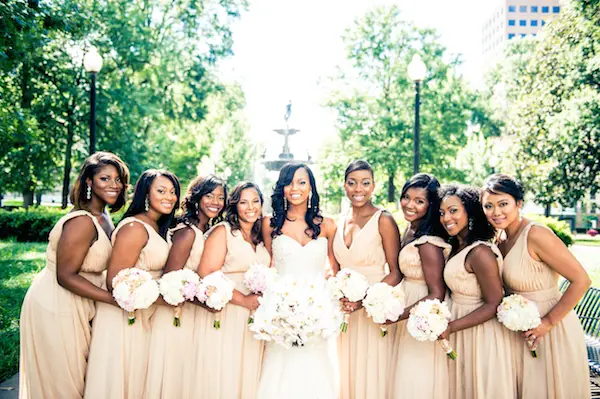 Wedding Ceremony
The wedding ceremony for this gorgeous couple was held at The Columns where they utilized the space for both the ceremony and reception. The pink, neutrals and gold come together to create a romantic and whimsical set inside the space.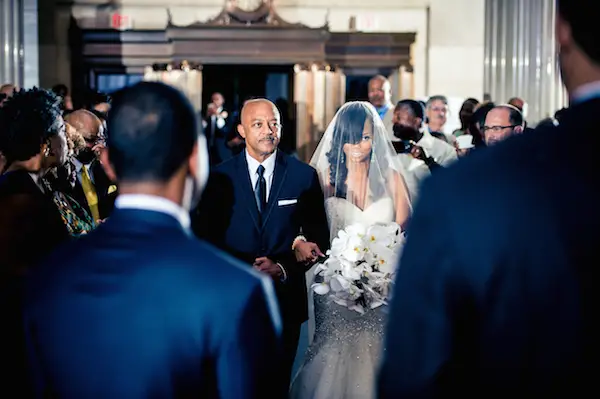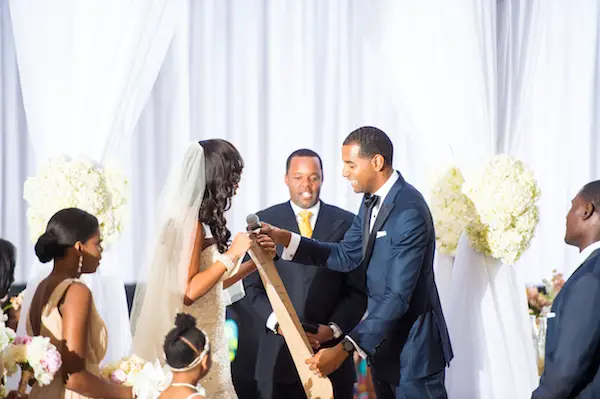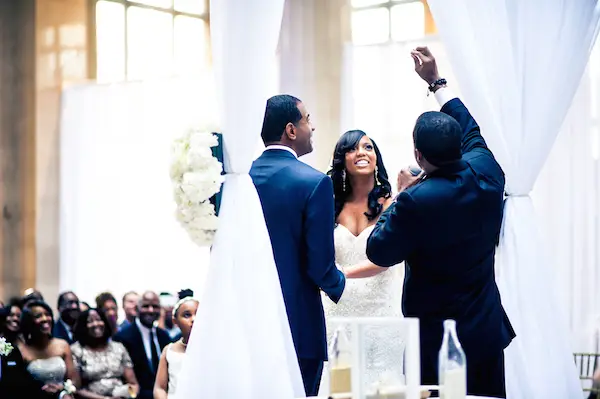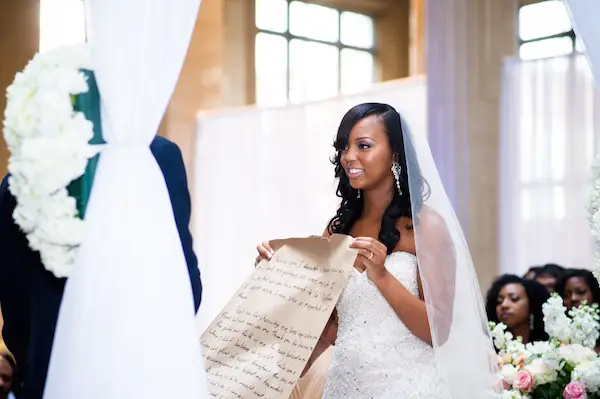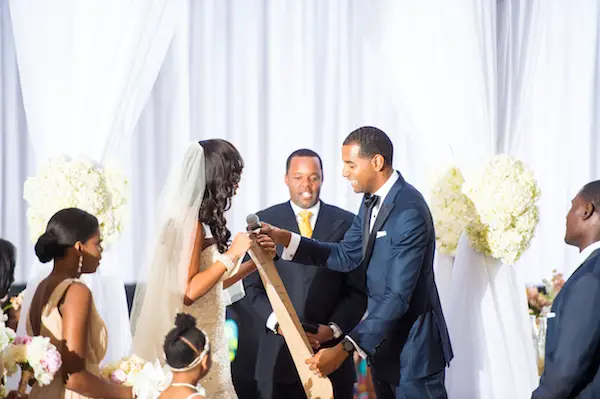 There were so many unique details like the sand pouring and paper scroll for the vows.
Interview with Mid-South Bride Deonna
Now let's get to know this amazing couple!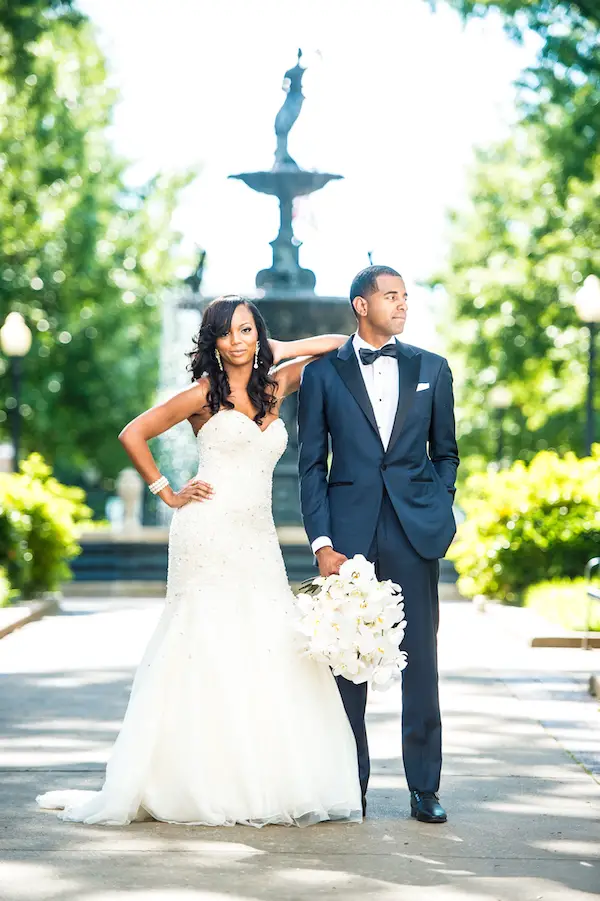 How did you meet and fall in love?
Jeremy and I met in April 2004 while he and my older brother, Danny, were involved with the Links Beautillion Leadership Program in Memphis, Tennessee. Although I had always noticed something special about Jeremy, I would not realize until years later how much I truly cherish his presence in my life.
In 2006, Jeremy and I were able to reconnect while pursuing our bachelor's degrees at Middle Tennessee State University. Jeremy and I were friends for so many years. Since he was best friends with my older brother, I was always viewed as the "little sister" of the bunch. We eventually began spending more time together, whether we were hanging out with our friends or studying for exams. Our love story eventually began to flourish.
I had known for years that Jeremy was the man that God specifically created just for me. In December 2009 we decided to solidify our relationship. Nearly five years later in March 2014, he surprised me with the most perfect proposal. We joined together in marriage in June 2015.
What was the best part of your wedding day?
Honestly, we loved every moment of our wedding day. I felt so relaxed and excited from the moment I woke up that morning.
I loved having quality time with my girls and mother that morning as we enjoyed breakfast and mimosas while getting ready. Also I surprised my bridesmaids with monogrammed robes in their favorite colors to ensure that they would be comfortable that morning.
I also loved sharing the moments of our "first look" with my husband. His reaction to seeing me for the first time was priceless! It was such an intimate, romantic moment that we will always cherish.
And despite what others may think, I still had the same butterflies while walking down the aisle!
Lastly, exchanging our vows where my husband pulled out a 5-foot-long scroll where he professed his promises to me as husband and wife was such a hilarious, yet surreal moment for me.
How did you create your wedding vision? Did you do any special projects or DIY?
Considering that I was planning a Memphis, TN wedding from Charlotte, NC, a wedding planner was definitely needed.
With the help of my wonderful mother, Debbie Bounds, as well as my planner, Olivia Bursey Ward of Studio 1524 in Memphis, my wedding day dreams were able to become a reality.
My dream was to have a romantic ambiance filled with candlelight, beautiful florals and shades of ivory, gold, and blush/peach.
Olivia was able to pull everything off in such a short amount of time, accompanied with extravagant floral arrangements and custom-built bars, canopy and accent decor.
What's your favorite part of Memphis/getting married in Memphis?
My husband and I met and Memphis and although we no longer live in Memphis, we will always consider Memphis as "home."
It has always been a dream to get married in downtown Memphis in the beautiful city and near the river, so finding The Columns at One Commerce Square was the perfect location for us. We were able to create the ambiance that we were trying to set for our guests, while enjoying the natural architecture of the renovated bank.
Our wedding party and families stayed at the Madison Hotel in downtown Memphis, within walking distance of the wedding festivities, where they were able to enjoy exquisite design concepts within the hotel while basking in the most stunning views that the city has to offer on their rooftop lounge.
It was perfect!
What do you love about being married?
Marriage is absolutely amazing, and I cannot imagine spending the rest of my life with anyone besides Jeremy Simpson. We have learned so much in the short time that we have become one, but it has all been worth it. I love having his support and protection, while being his nurturer and backbone.
We love each other wholeheartedly and are excited to continue growing together each day. Love is an amazing gift to receive, and we are both so blessed to experience this precious gift and to share life with one another.
Wedding Details At The Coulmns
The wedding reception featured many beautifully planned details. Gold was the color of the night featuring gold wedding inspiration in the form of chairs, sequined table cloths, candle holders, silverware and more.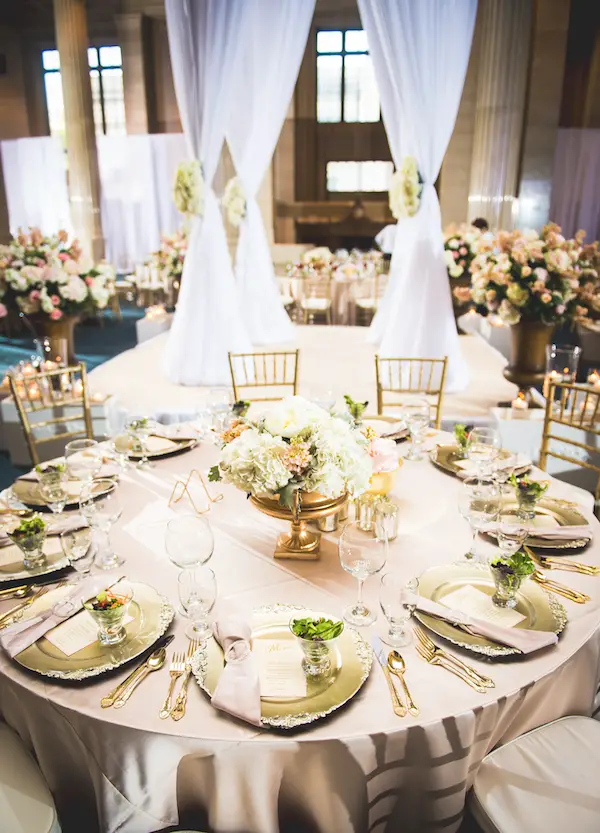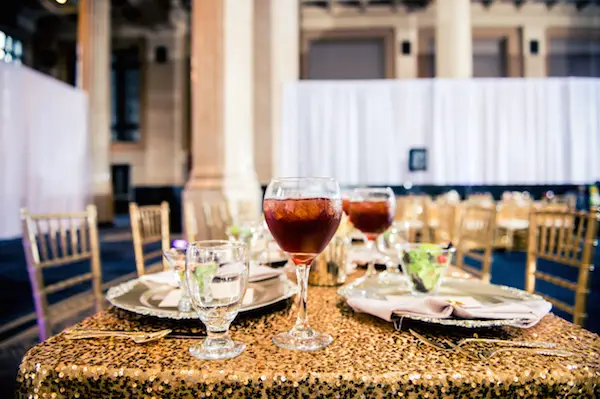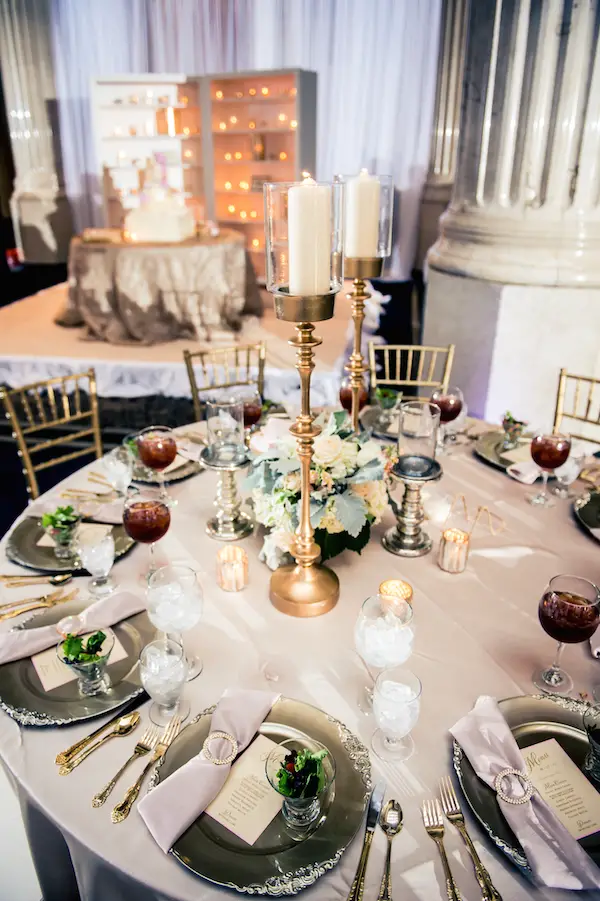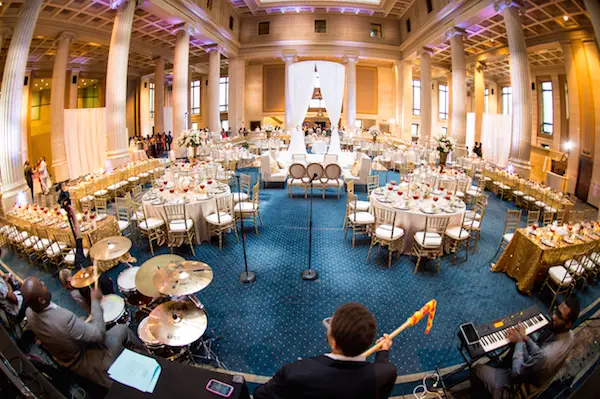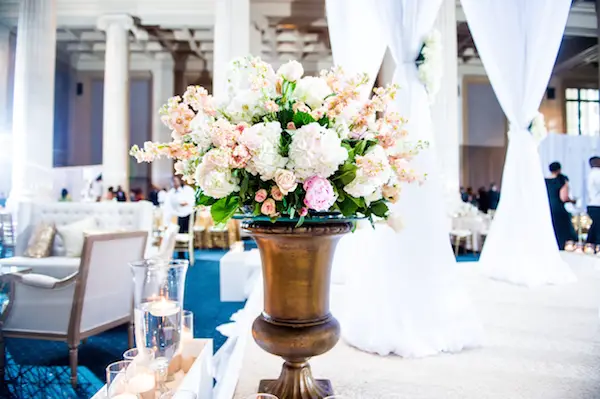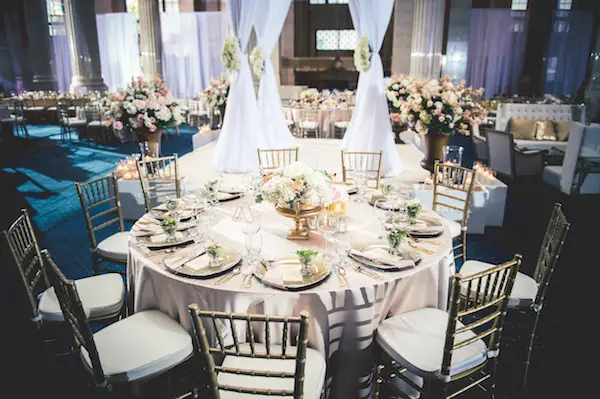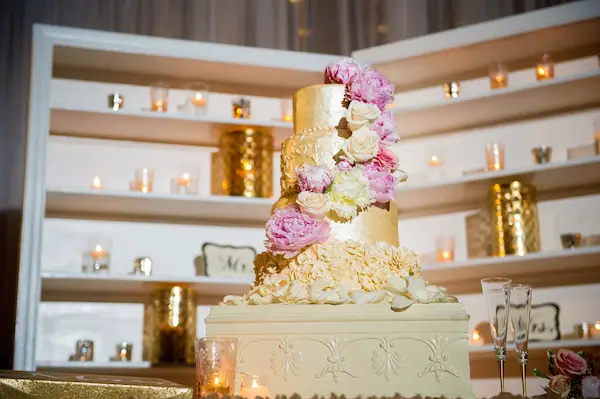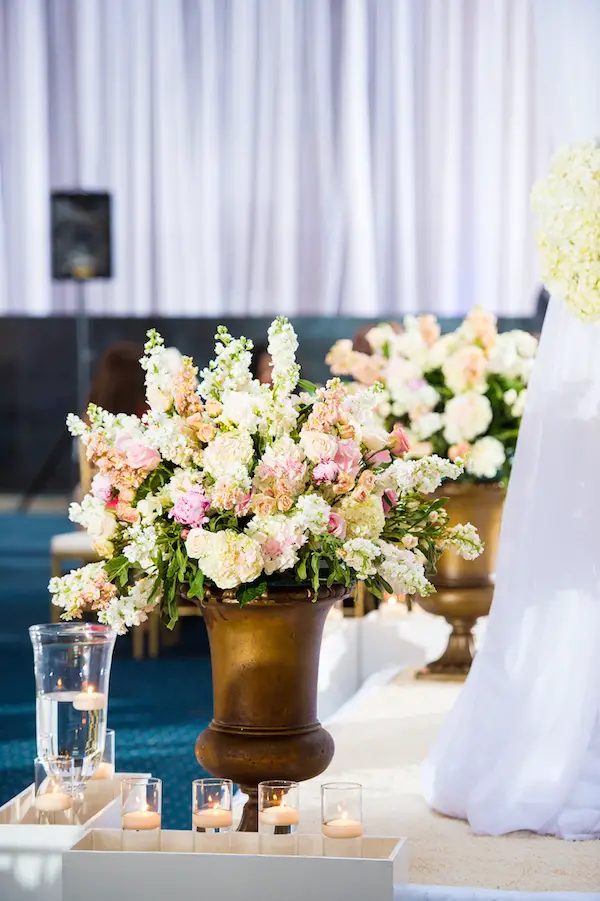 Memphis Wedding Reception 
The reception was held at The Columns where the couple danced the night away with friends and family.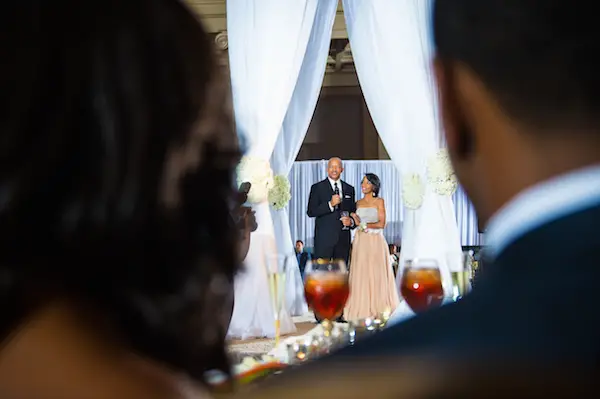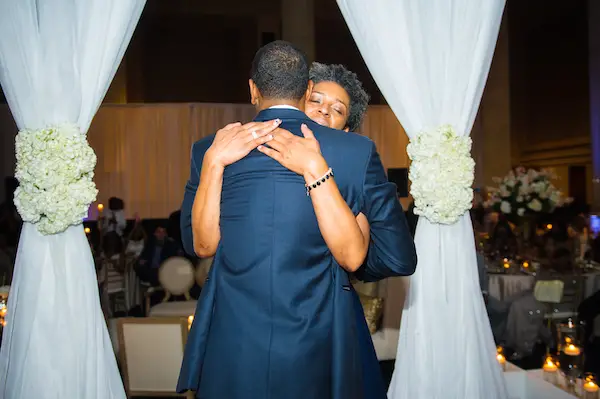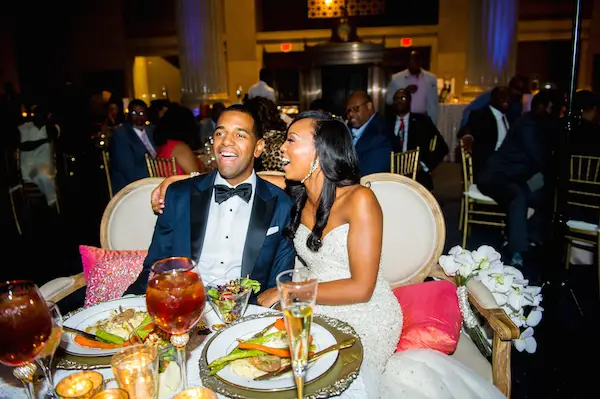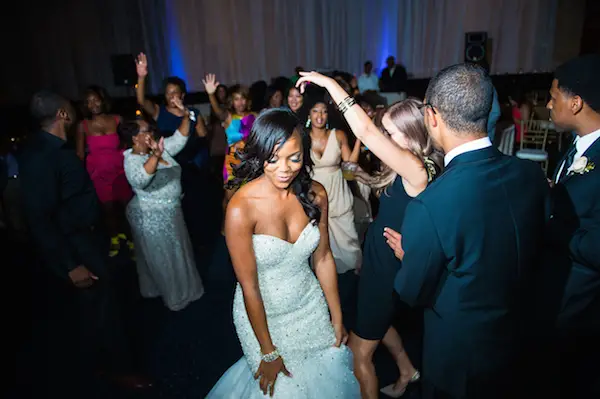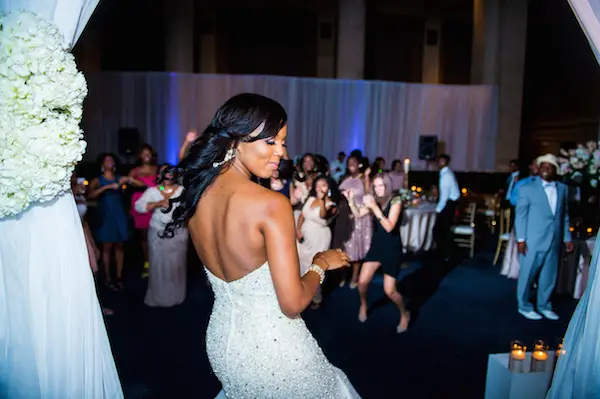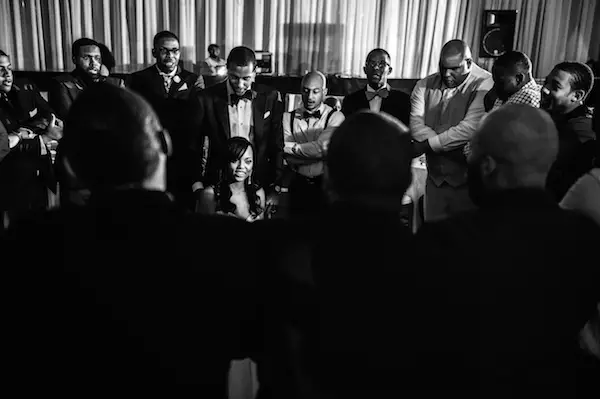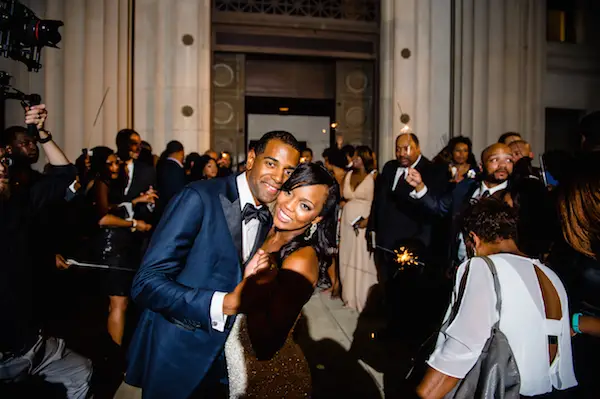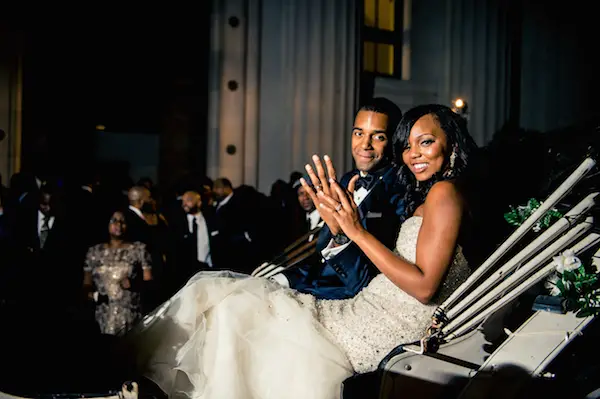 Photos: SkyTouch E Photos
Memphis Wedding Vendors
Planning your own Memphis wedding? Check out our lists of wedding venues, photographers, and caterers in Memphis!