You work Downtown in Memphis, TN. You enjoy daily strolls by the river and love the colorful murals of South Main. It's only natural to take your engagement photos in this area which is exactly what Courtney and Myron did with their colorful Downtown Memphis engagement photos.
When Andrea King Photography submitted Courtney & Myron's engagement session you could tell how much the couple loved this special part of Memphis.
From the colorful South Main Arts District to the top of the Peabody and right by the river, this colorful Downtown Memphis engagement session captures the best of both their love and Memphis.
South Main Arts District Photos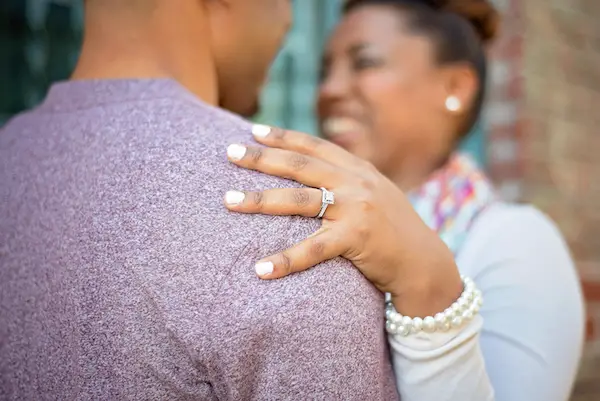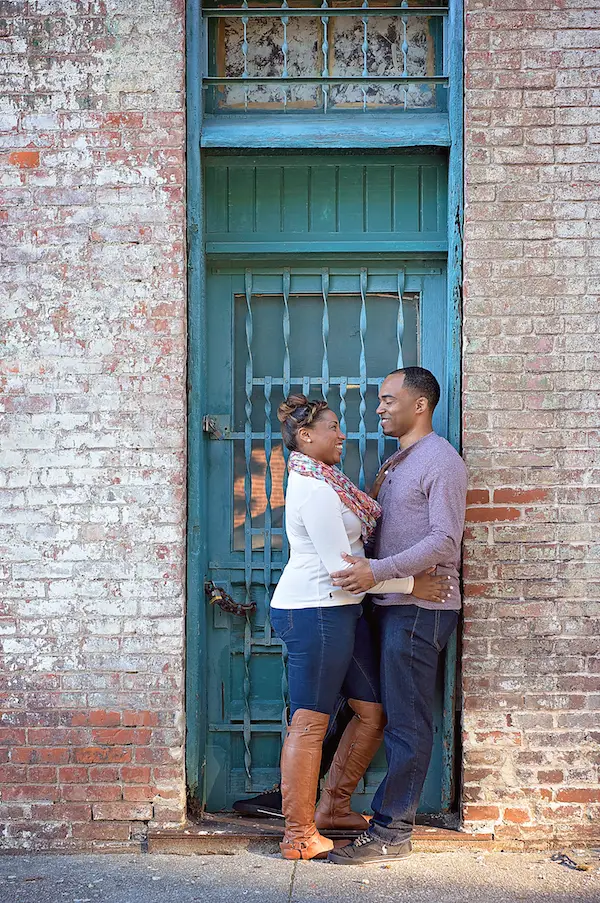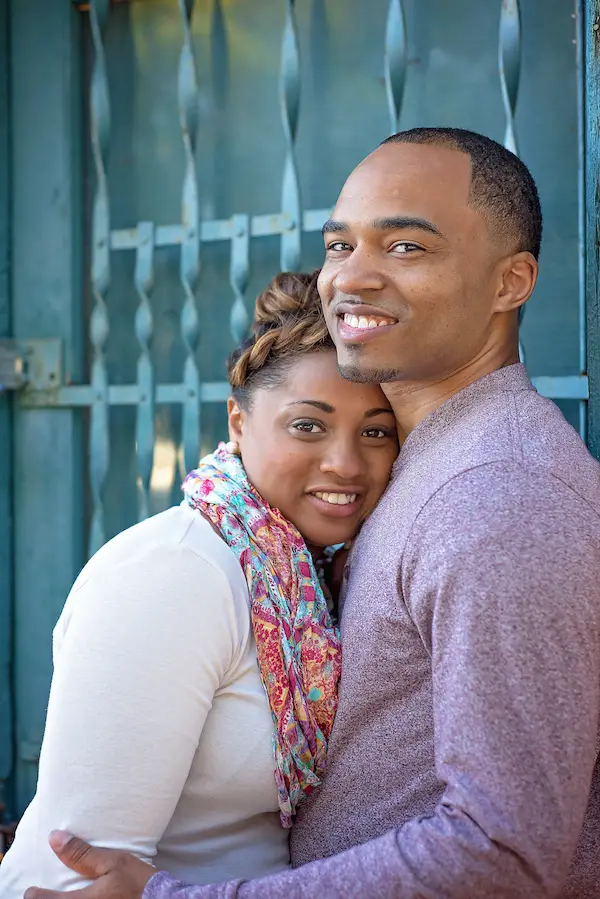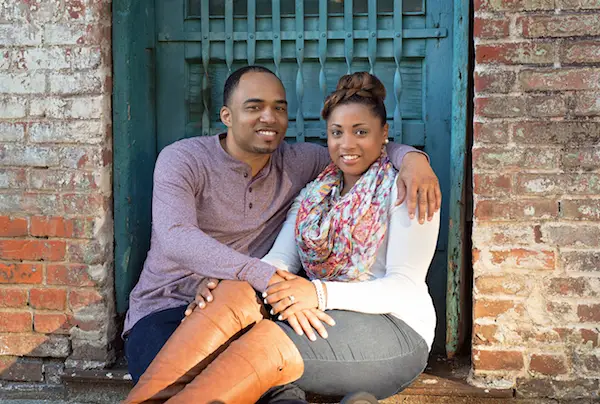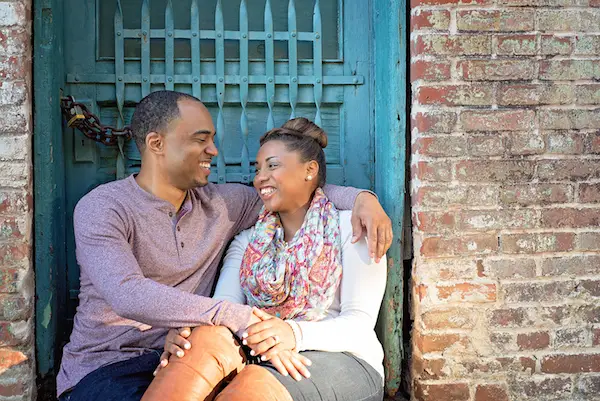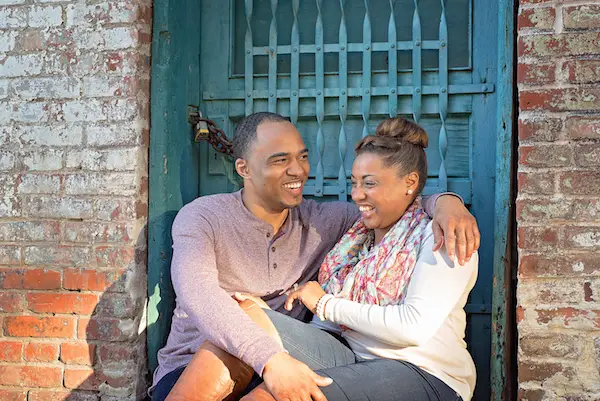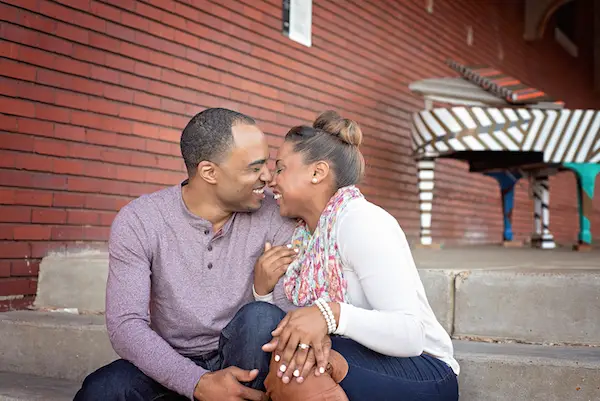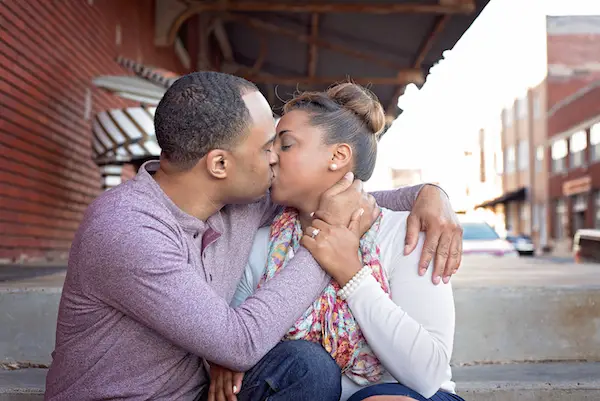 How did you meet and fall in love?
"We met in college at UT Martin. He was my brothers' suite mate. The first time he saw me, I had a head full of rollers and he actually thought I was one of my brothers' girlfriend. Quite embarrassing, I know. We ended up bonding over Guitar Hero, and he has been my best friend and the love of my life ever since!"
How did he propose?
"We had this really romantic getaway where we went back to the city we met in. We went to all our favorite old places, had the most romantic picnic, and even went to the old apartment where we first met. It was the perfect time and setting to propose! I was expecting it that entire weekend, but he didn't ask me. He waited until we got home, after I put on my pajamas, and popped the question! I was completely surprised and of course extremely emotional. I would've  preferred to be dolled up when he asked, but it wouldn't be Myron if he did what I was expecting! He knew exactly how to get me."
Memphis Mural Photos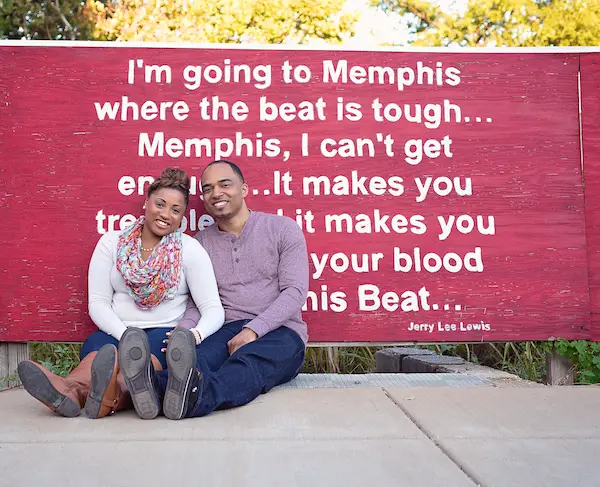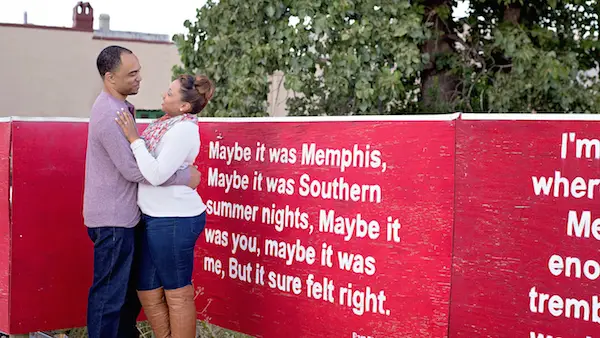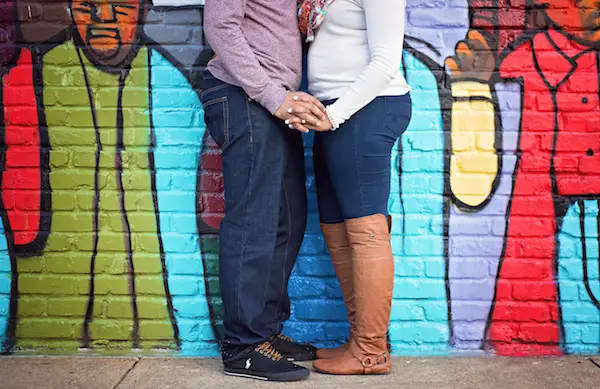 Main Street Downtown Photos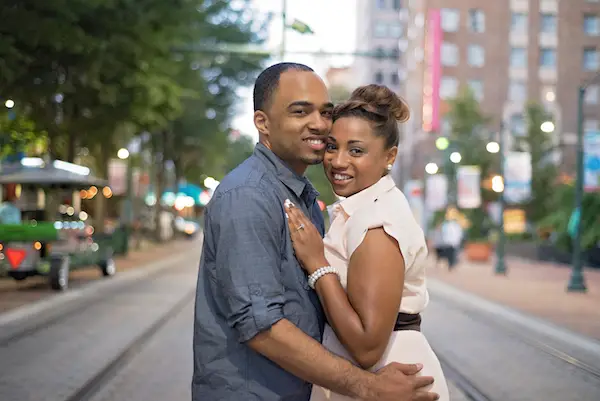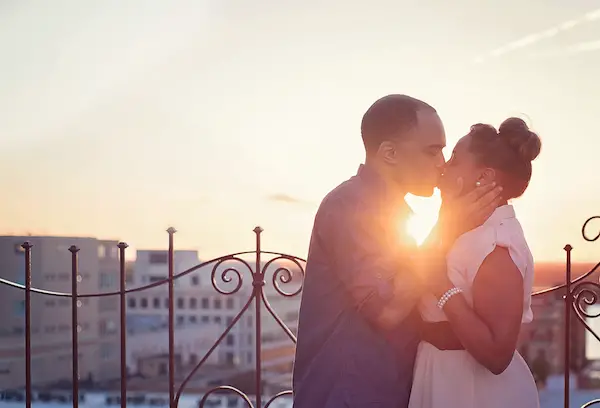 How did you decide on your engagement photo locations?
"Both of our jobs are located downtown so we always meet up for lunch there. We also like to walk by the river and just talk. It's just our favorite part of town and our photographer thought it would be the perfect place to capture our love!"
When and where will you be getting married?
"The wedding is December 26th of this year, at a church in Memphis."
What are you most looking forward to about the wedding?
"I'm most looking forward to the "you may kiss your bride" part, because it will be the first time we kiss as husband and wife!"
Mississippi River Photos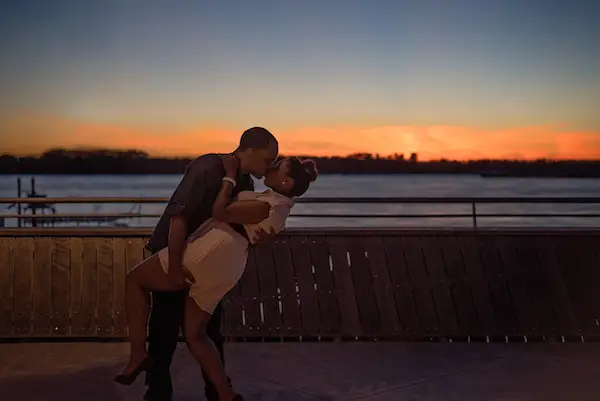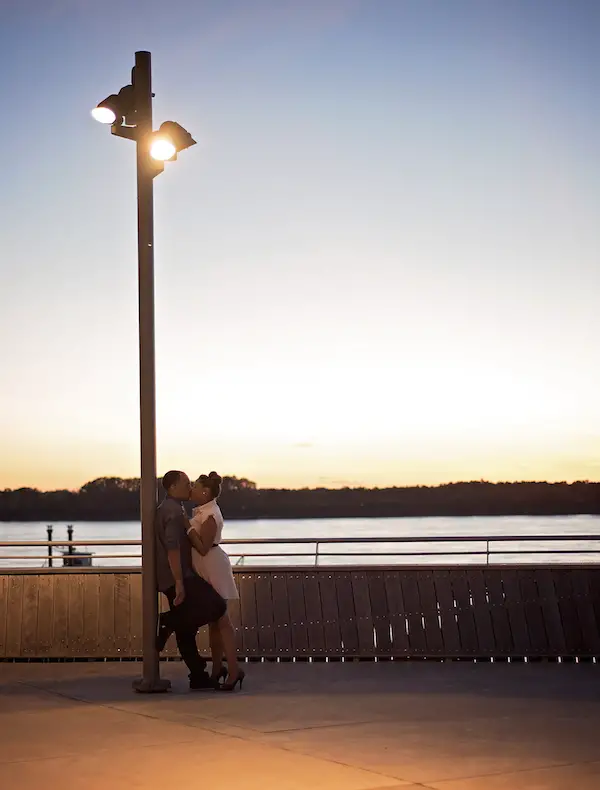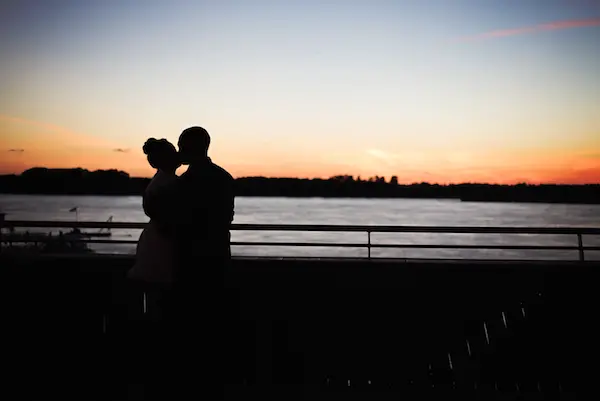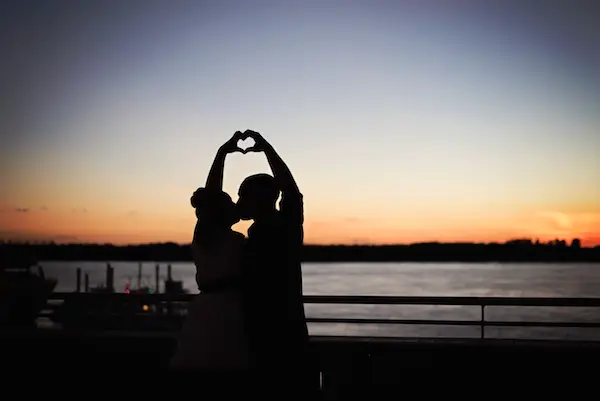 Photos: Andrea King Photography
Congrats Courtney and Myron! Thank you to Andrea for submitting this lovely engagement session.
You can see more Downtown Memphis engagement photo locations in these posts:
Looking for locations for your own engagement photos? Check out these ideas: