If you're newly engaged and planning your engagement party, you might currently be searching Memphis venues. Finding the right location for your party can be a challenge.
Here are a couple different Memphis engagement party locations below that you might want to consider for your party!
Madison Hotel Rooftop (Now Hu. Hotel)

Photo: Annabella Charles, Design: Social Butterflies, Rentals: Mahaffey Tents
Rooftop parties on hotels Downtown are common in Memphis, like the summer parties on the Peabody rooftop, so why not host your engagement party on one?
With the right design and rentals a hotel rooftop can be a fantastic party location. Just look at this chic engagement party example held atop the Madison Hotel (now called Hu. Hotel)!
The Atrium at Overton Square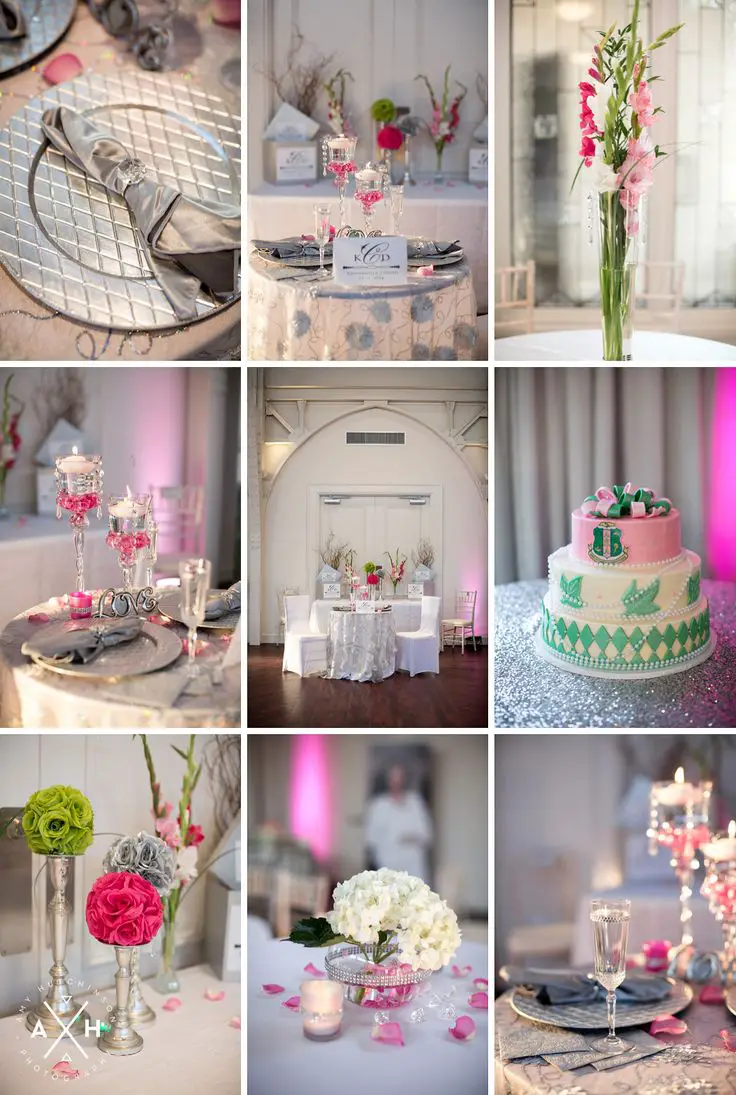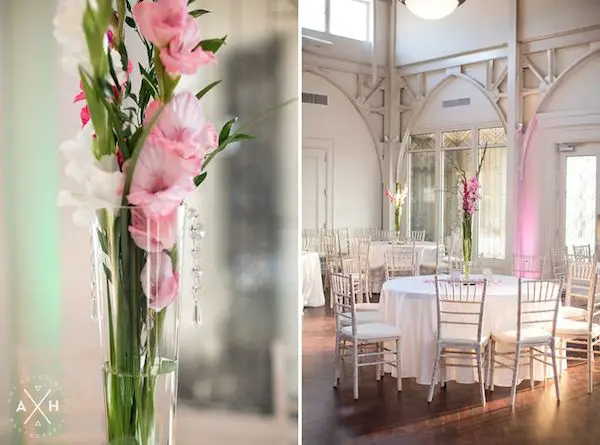 Photo: Amy Hutchinson Photography
The Atrium at Overton Square is an indoor art deco style event venue in Midtown with stunning steel arches and high ceilings, as well as a catering kitchen, green room and private restrooms.
It is a perfect blank canvas for crafting a beautifully styled engagement party like this one captured by Amy Hutchinson Photography.
Your Backyard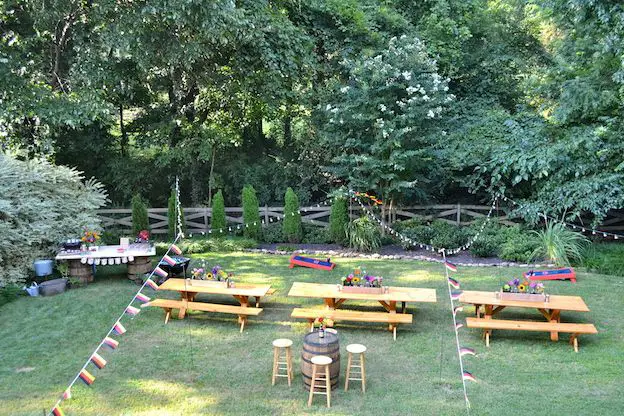 Photo: Wed Memphis
For a more casual affair you can use your own home and backyard to host your engagement party.
A great event planner can help you transform the space into something special for the party, like this Biergarten themed engagement party from the team at Wed Memphis.
Choosing An Engagement Party Location
An engagement party can work almost anywhere depending on how many people you want to invite. The most important element to consider when choosing and engagement party venue is the atmosphere. Do you want everyone in the same room? Do you want something casual and low key?