After 3 years of dating and a special trip to Hawaii, the teacher and firefighter are getting married. Christine and Zac's story and photos grabbed us from the moment she reached out. This fire station engagement shows a different side of the station.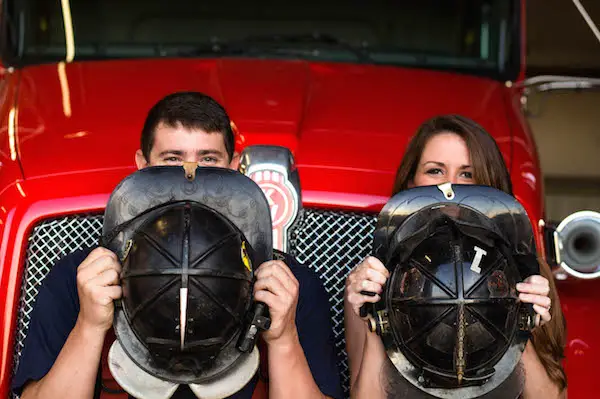 The fire station engagement session captured by Crystal Brisco Photography gave us a great sneak peek. A big bonus was the peek inside Zac's life and the love he and Christine share.
Keep reading for their love story and engagement session photos!
Fire Station Engagement In Memphis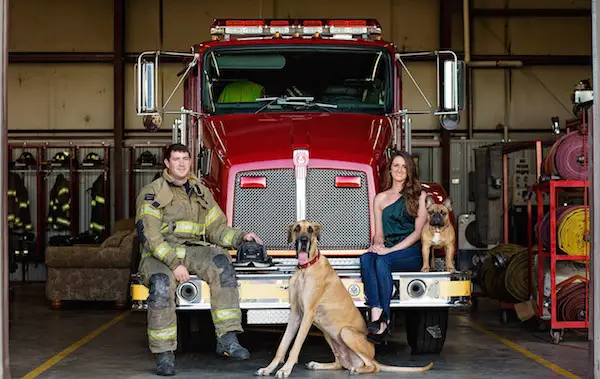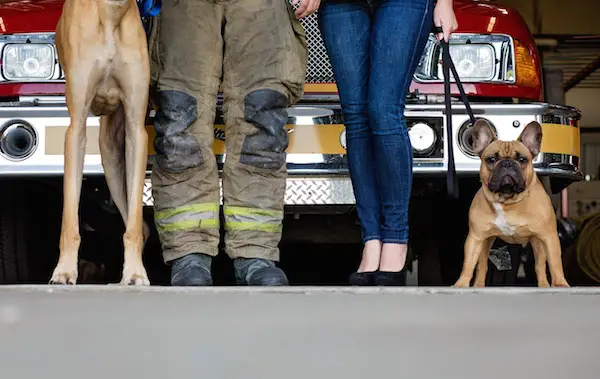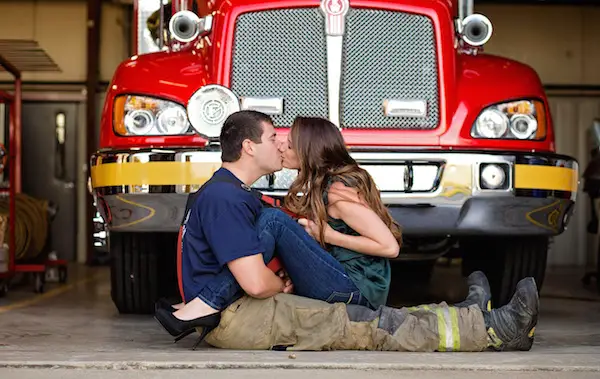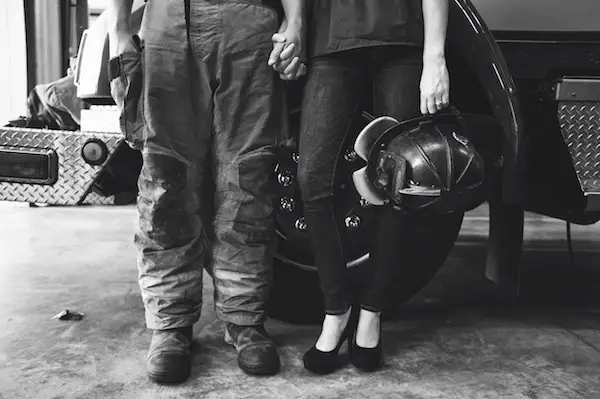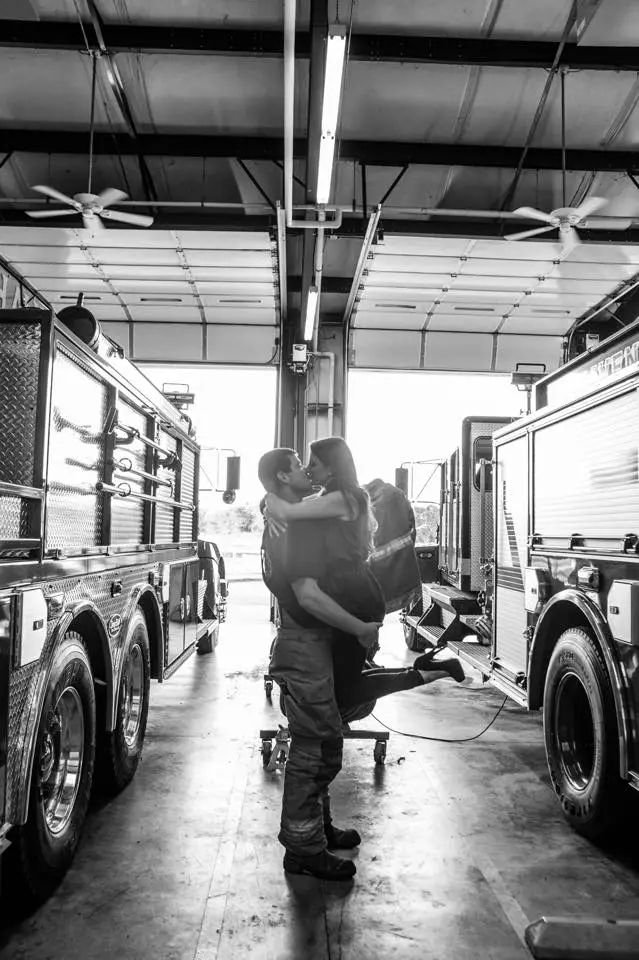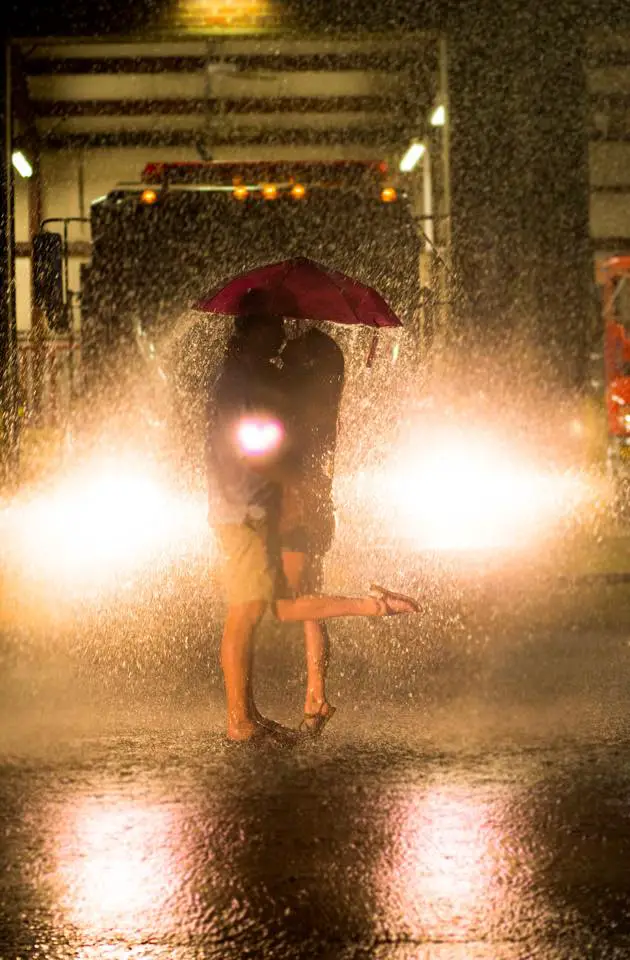 Their Love Story
How did you meet?
We actually met because of an old friend of mine, Felicia, was out one night with a group of people and she noticed Zac. She always was trying to set me up and she thought he was someone that I would be interested in.
She contacted me and told me about him and then got on my Facebook page and messaged him as me! Zac and I began to talk through Facebook and I kept waiting for him to ask me out when he disappeared for a couple of weeks.
What was your first date?
I thought that was it when he finally contacted me after getting back from a cruise and asked me for my number. He asked me on our first date in which he invited me to his house to cook me dinner and watch a movie. Little did he know because I didn't want him to cancel our date, I was going to have knee surgery days before our date.
The day of my surgery, he texted me and asked about it. I told him I didn't want him to cancel our date but I might be on crutches and he told me he would help me with whatever I needed. He ended up cooking me enchiladas!
How did you fall in love?
I would say we both fell in love with each other pretty early on, but we didn't say it for a long time. The time we fell for each other was when he invited me to go to pickwick for the weekend.
We had only been dating for two weeks and this was supposed to be a guy's trip only but girls ended up going so Zac asked me to join. We were going to his friend's, Jeremy's, land to camp and when I met him at his house to leave, Jeremy and Zac were waiting on me. I walked out with one bag in my hand and both of the guys said they'd get the rest. I told them I only had one bag and they both started laughing now because they swore I was going to show up with 5 bags.
This is one reason Zac fell in love me because I wasn't high maintenance. The second was when I casted a reel and went fishing with him. I fell in love him because he was always taking good care of me. He always checked on me and made sure I was okay all the time. I never had anyone take care of me like that. Neither have I ever trusted someone like I do him.
How did he propose?
Zac and I went to visit his family in California two years ago and his uncle told us he owned a condo in Maui. We decided to save up a year and go. Even though I had been nagging him that I'd rather have a ring than go to Maui, we still went. I mean… We had been together 3 and a half years and I was turning 28. Can you blame me?
So we flew out to California for a few days to see his family and get the keys and information from his uncle. Had a great party the night before with all 35 of them!
What happened next?!?!?
Then, woke up and started our long morning of airport traveling. Zac was acting like himself, being a leader and taking charge and very antzy to get to Maui and I was just tired and quiet. We got in around 3, picked up our jeep, and headed to the condo. Zac kept asking to go see the beach but we had too much to do. Plus, I had been telling him for months that the first night was important to go to bed around 6 because we were getting picked up at 2 in the morning for our first excursion.
After dinner, he asked again to go to the beach with me and I said no. I wanted to get ready for bed and he sighed and said he would set up the netflix. When I came out looking for him, he was down on one knee and I asked him what he was doing because he was so far away from the TV. I thought he was still setting up the netflix! He pulled out the ring, asked me to marry him, and admitted he had been carrying the ring on him all day which is why he wanted to take me to the beach. I felt so bad but it was so typical us.
How did you decide on your engagement photo locations?
We picked the engagement picture location because he is a fireman for Olive Branch fire department and Fairhaven Volunteer. Plus, it had some great opportunities for us to get creative with the fire station and the field across the street.
When and where will you get married?
We are getting married July 23, 2016 at Heartwood Hall in Rossville, TN.
Related Real Wedding: Heartwood Hall Wedding (Natalie & Chris)
What are you most looking forward to about the wedding?
We are both looking forward to all of the fun and exciting surprises we have planned for our guests on our big day! I don't want to reveal them before the big day but I can guarantee it will be a blast and no one has seen some of them before.
We are doing some traditional and non traditional things at our wedding and we can't wait!
Sunset Engagement Photos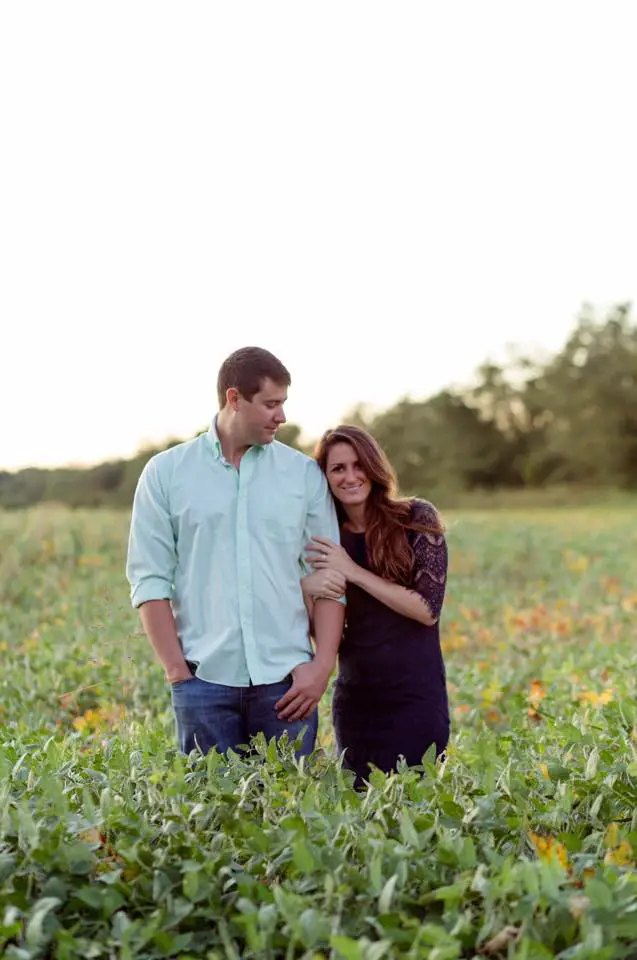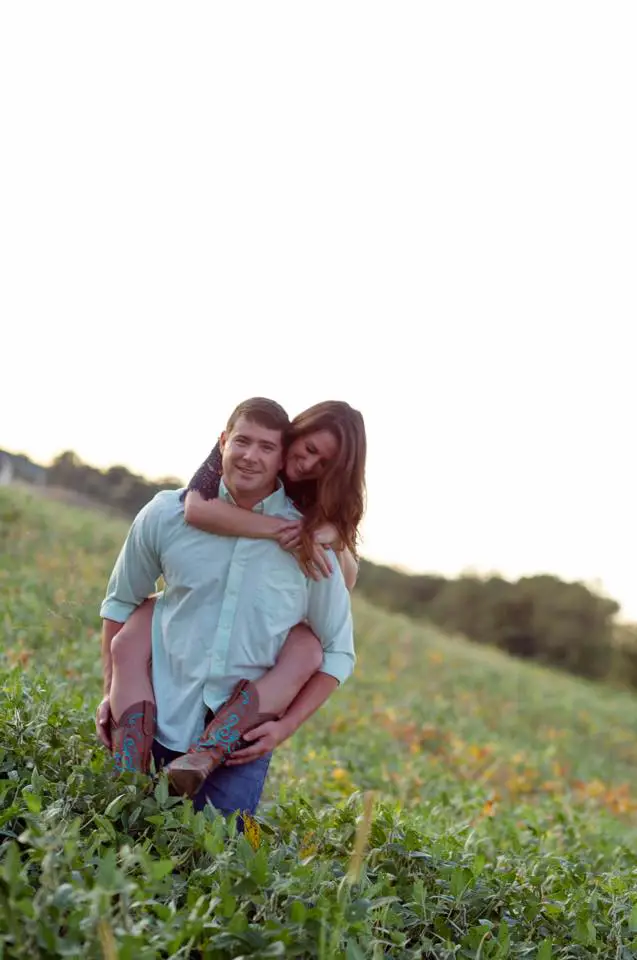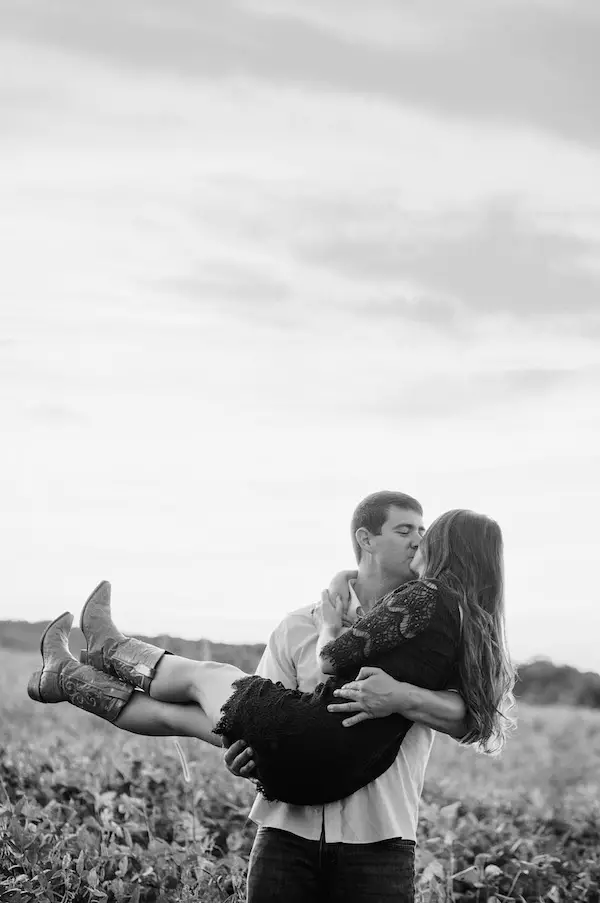 Photos: Crystal Brisco Photography
Thank you to Crystal Brisco Photography for sharing this fire station engagement shoot with us! We loved seeing the unique way you featured the fire station in the photos.
Check out Memphis Wedding Photographer Crystal Brisco Photography in our vendor listings.
You can see more Memphis engagement photo locations in these posts:
Looking for locations for your own engagement photos? Check out these ideas: