Located on 25 wooded acres east of Memphis, Heartwood Hall is a grand, historic home built in 1840.
With its stately oak trees and beautifully landscaped garden, Heartwood Hall offers a truly unparalleled site for your wedding ceremony and reception in the Memphis area.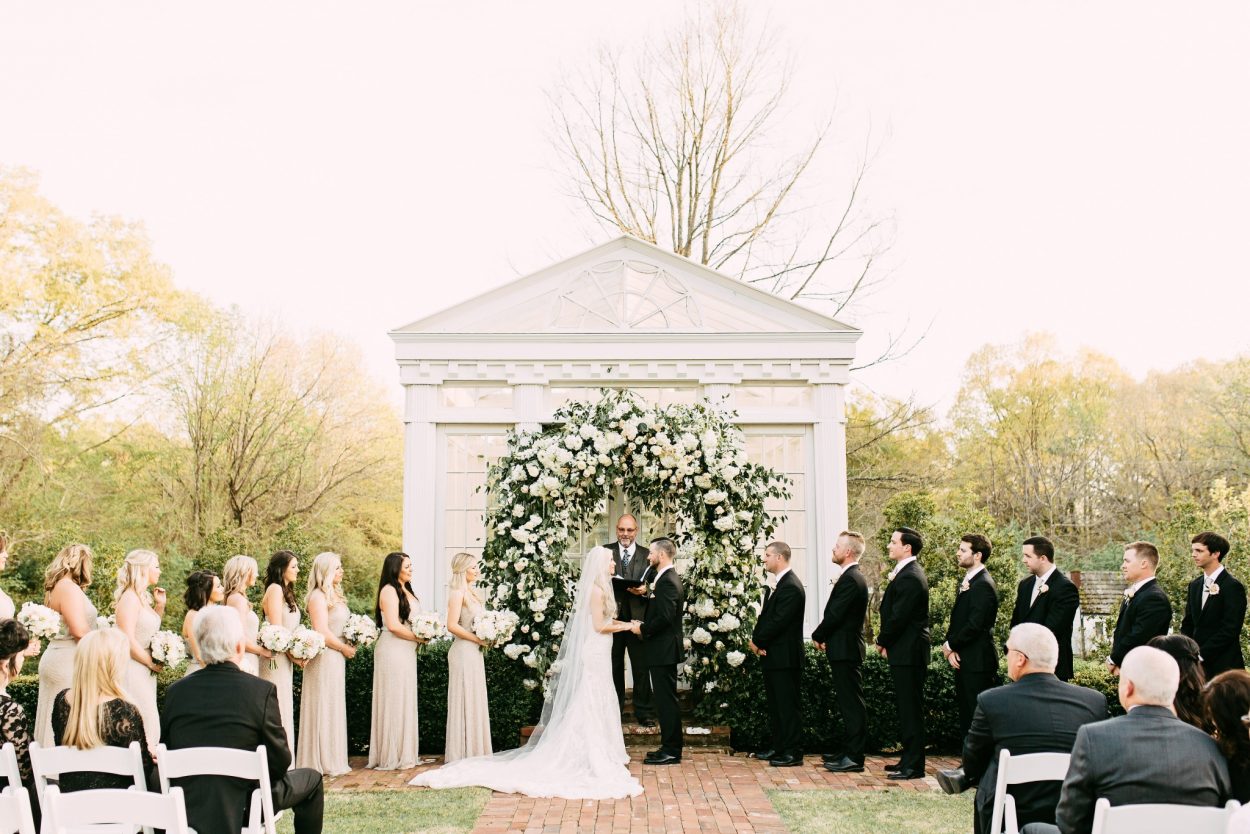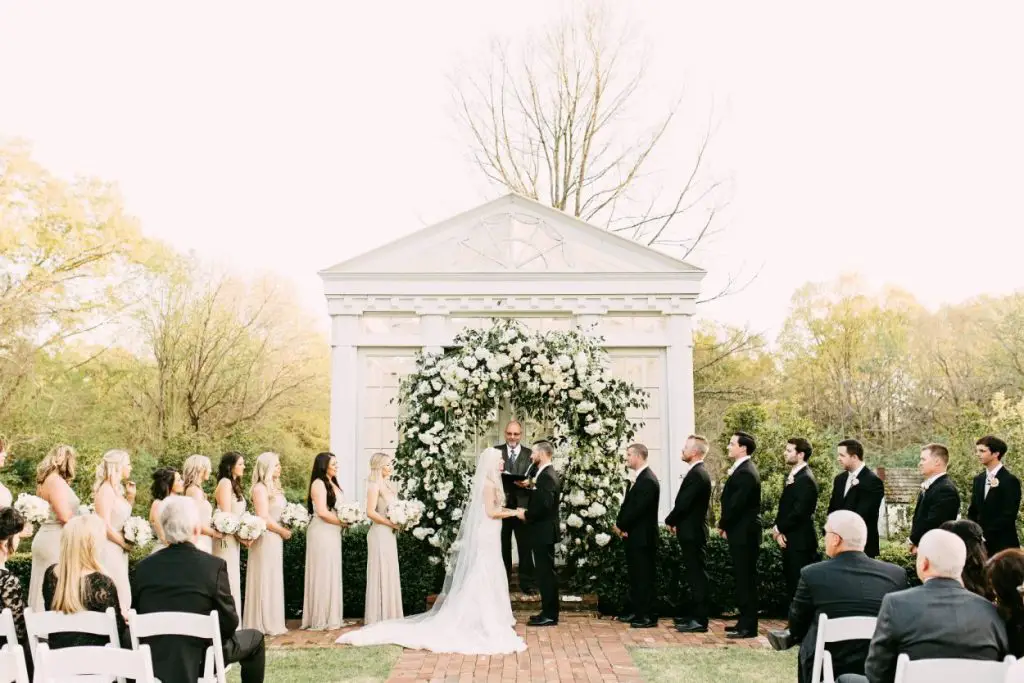 As you drive up the long, winding, romantic driveway leading to the historic property, you may feel as though you've gone back in time.
About Heartwood Hall
Heartwood Hall is an indoor and outdoor wedding venue near Memphis. It's one of the beautiful rustic barn wedding venues in the area that offers everything you need for a wedding.
This antebellum estate built in 1840 offers the charm of a classic Southern wedding with the modern wedding venue amenities you desire. With the variety of possibilities, the staff at this venue helps create perfect weddings for couples.
Heartwood Hall focuses on providing couples help with very step of the wedding planning process. For over 12 years they've helped couples achieve wedding dreams.
Any couple looking for a unique, elegant and romantic wedding venue in Memphis, needs look no further.
Real Weddings
Below are some of the real weddings we've featured at this venue:
Memphis Wedding Venue Basics
Here are some of the details about this venue that you need to know:
Location: Piperton, TN
Rate: Varies. Contact for pricing.
Size: Up to 350.
Ceremony & Reception: Yes. Indoor & Outdoor.
Rental items: Contact for details and availability
Here are some of the features Heartwood Hall offers:
Full-service venue
Indoor and outdoor locations
Event coordination
Bride and Groom quarters
Catering on site
Tasteful decor included
Setup, breakdown, and cleaning
Heartwood Hall Prices For Weddings
According to their website in 2022 the prices for weddings were as follows:
Friday or Sunday – $7,500
Saturday – $8,500
Other – Contact for pricing
This is the price for the rental of the venue and the features included. This is separate from the cost of using their catering.
The catering pricing is as follows and will depend heavily on the number of guests and the menu selections:
Price per person: $35 Per Person (minimum)
Additional fee: 20% Service Fee
Keep in mind you'll have to pay the rental fee plus whatever your catering bill ends up being.
Contact Heartwood Hall
Here are a few of the ways to contact this wedding venue: