Ashley and Vince's downtown engagement are a lovely example of why so many couples choose Downtown Memphis for engagement shoots – they are lovely!
The Couple
Ashley is currently earning her Master's in Teaching (K-6) at the University of Memphis. She will be graduating May 10th, about two weeks before the wedding!
Vince is currently working for Smith & Nephew in Nashville. He moved to take on the job of OSC Specialist and was promoted to his current position as Inventory Specialist.
The Proposal
Ashley was convinced that Vince was not in Memphis. She and her parents planned to meet some "friends" for a "birthday dinner" at Folk's Folly. Once they arrived at the restaurant, they were escorted to a large, private room. Ashley's dad pushed her to the front while opening the door. As he opened it, she saw Vince standing in the middle of the room. There was a beautiful table dressed with roses, champagne, and glasses. Vince's parents, siblings, aunt, and grandmother were also present. He got down on one knee and asked Ashley to marry him. After she said yes, both families sat down for a wonderful, celebratory dinner together. It was the best day ever!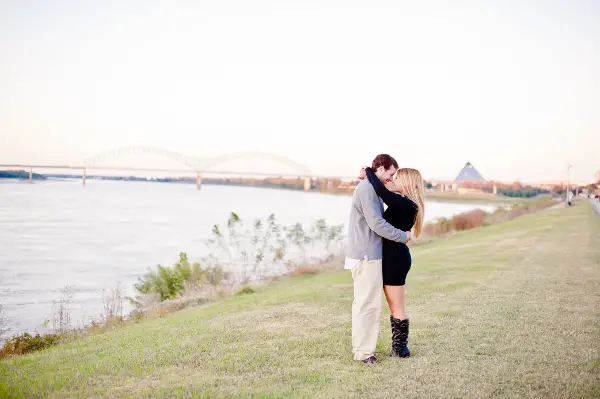 The Wedding
The wedding date is May 23, 2014 at OLPH Catholic church in Germantown with reception to follow at the Pink Palace.
Submission: Belinda Ianniello