Ashley and Jon's rustic outdoor Arkansas wedding spoke to us with the colorful florals and sweet touches.
We also loved how they included their dog Otto in the ceremony – even giving him his own shirt and tie! This dog friendly wedding won our hearts!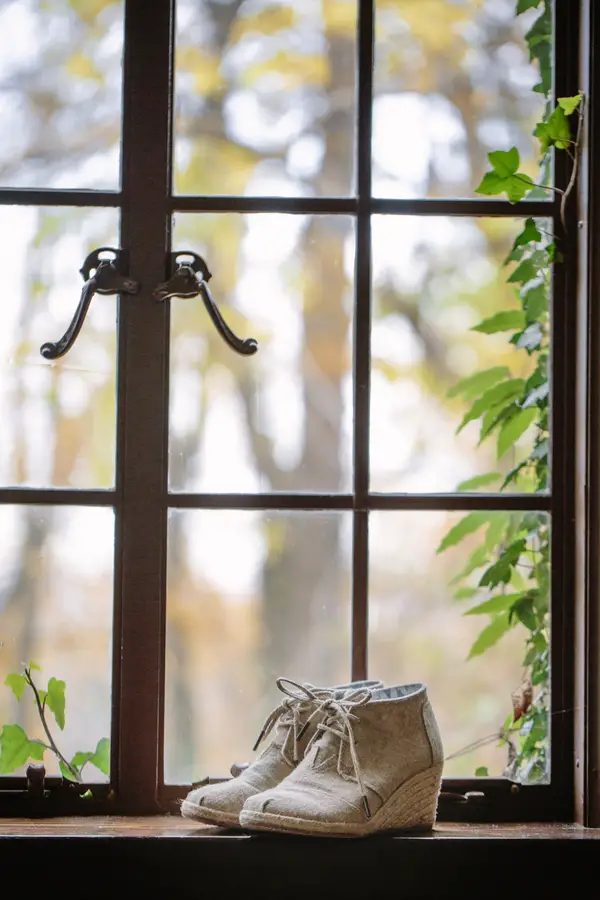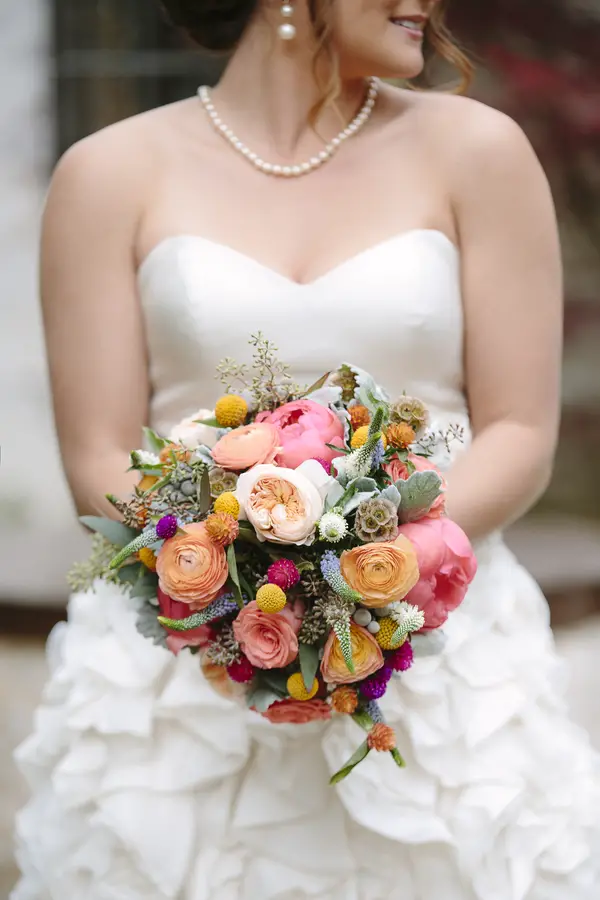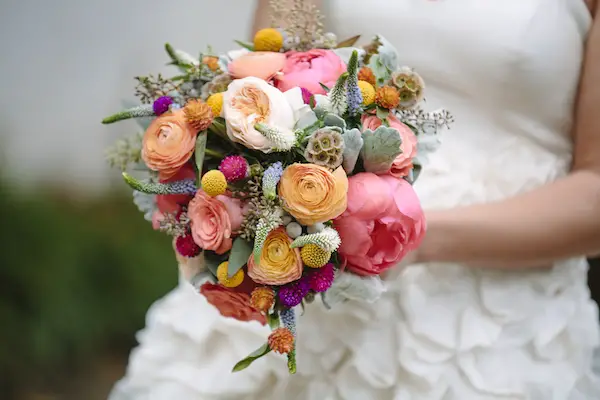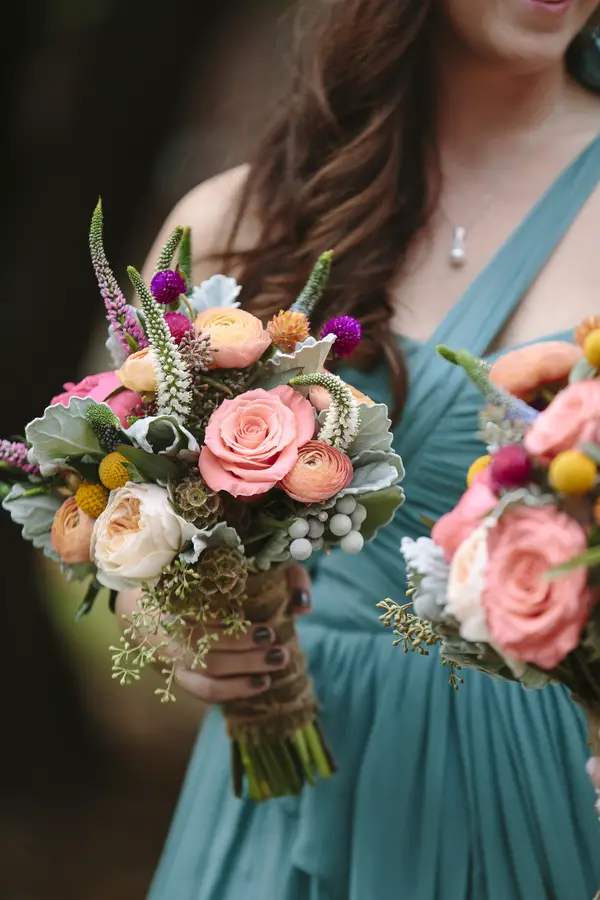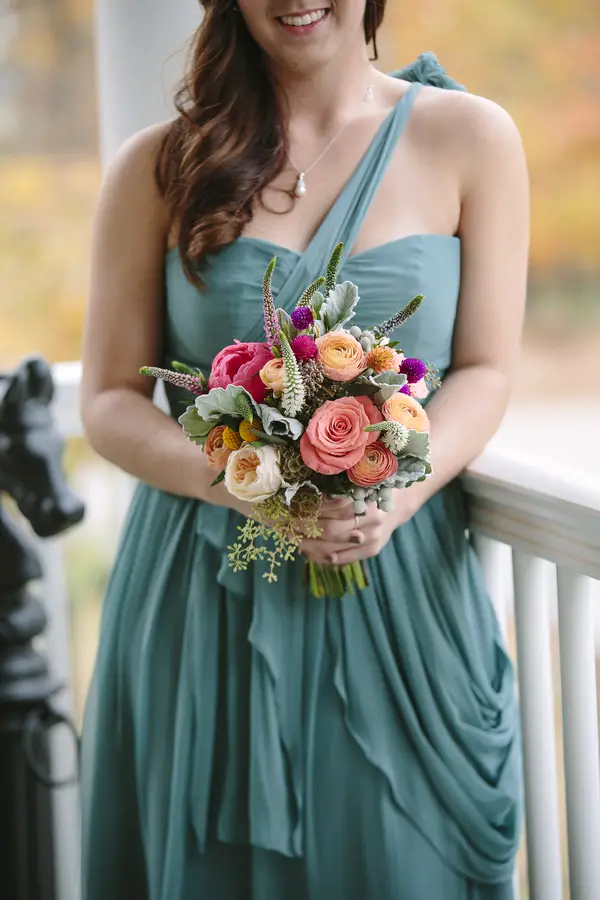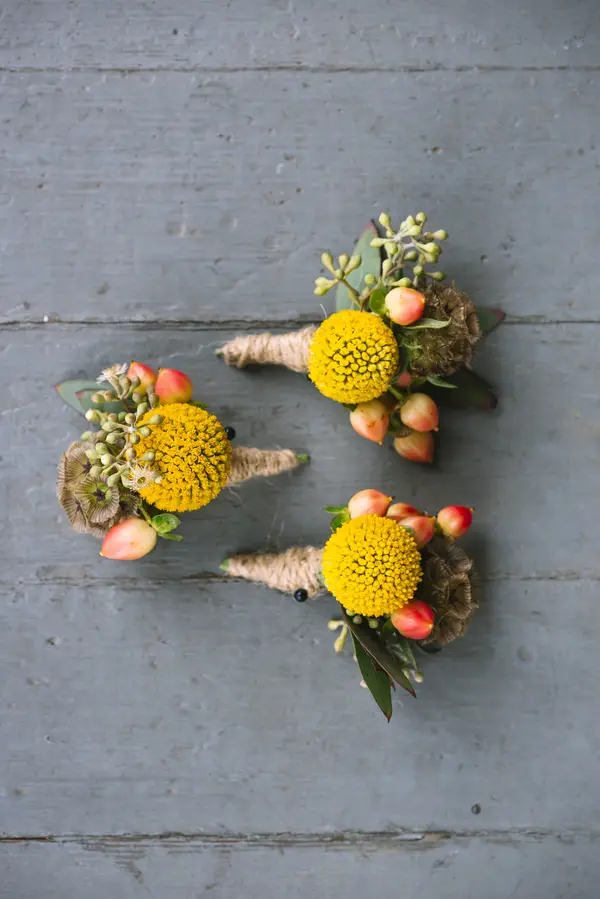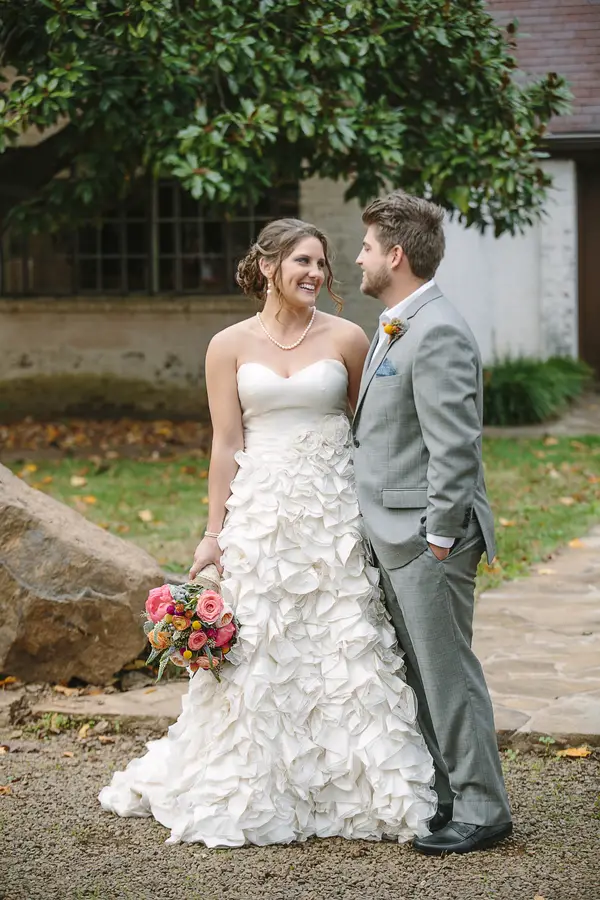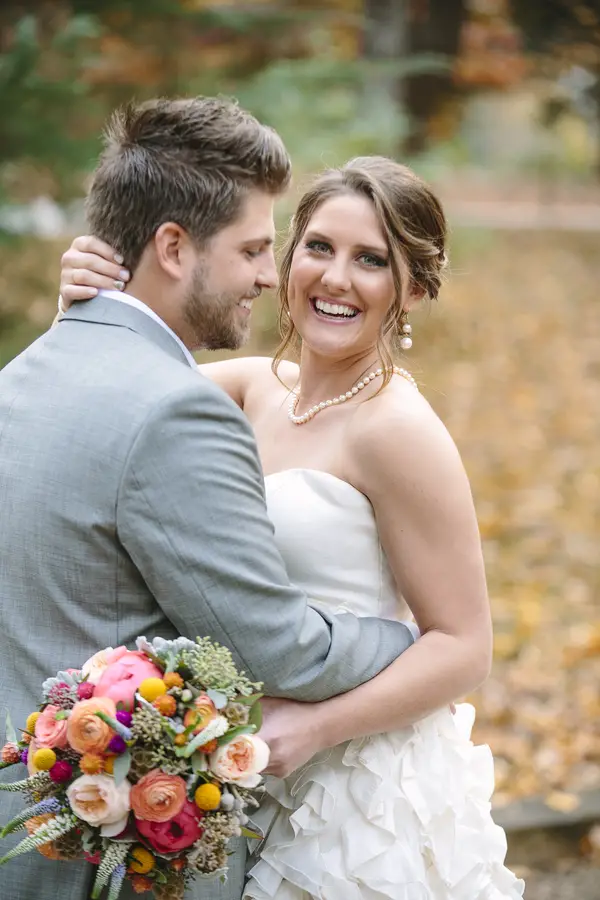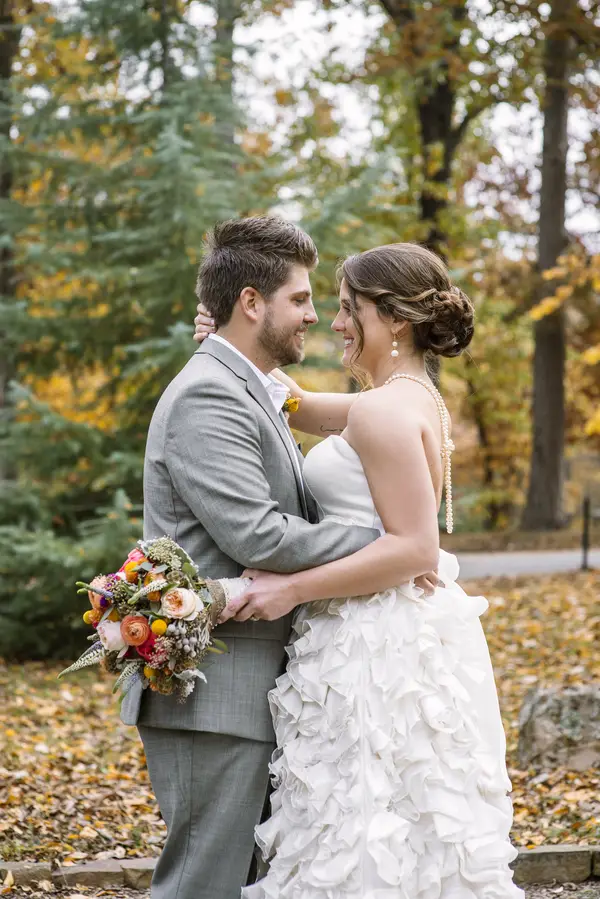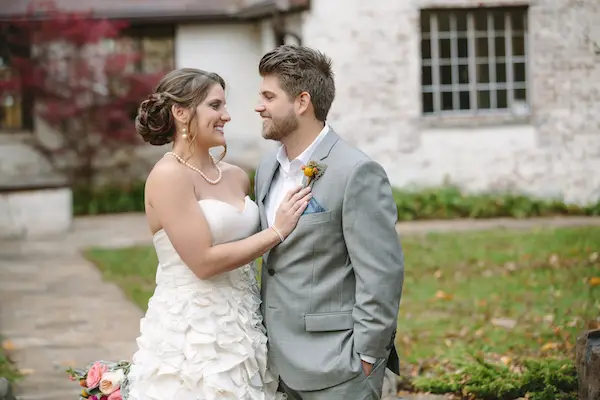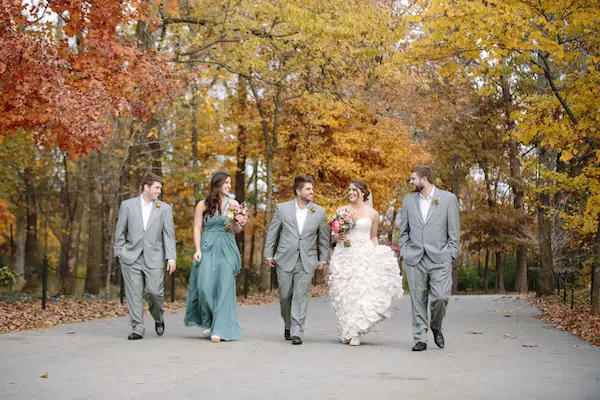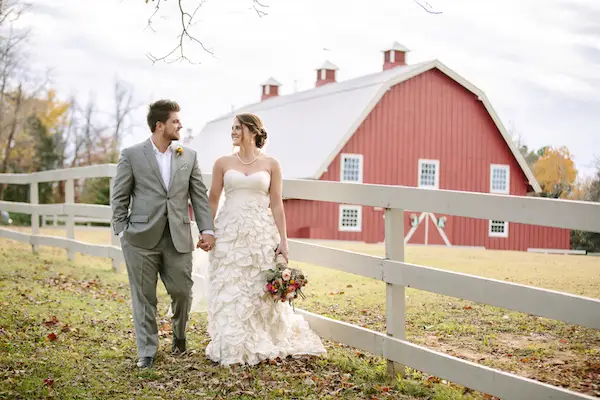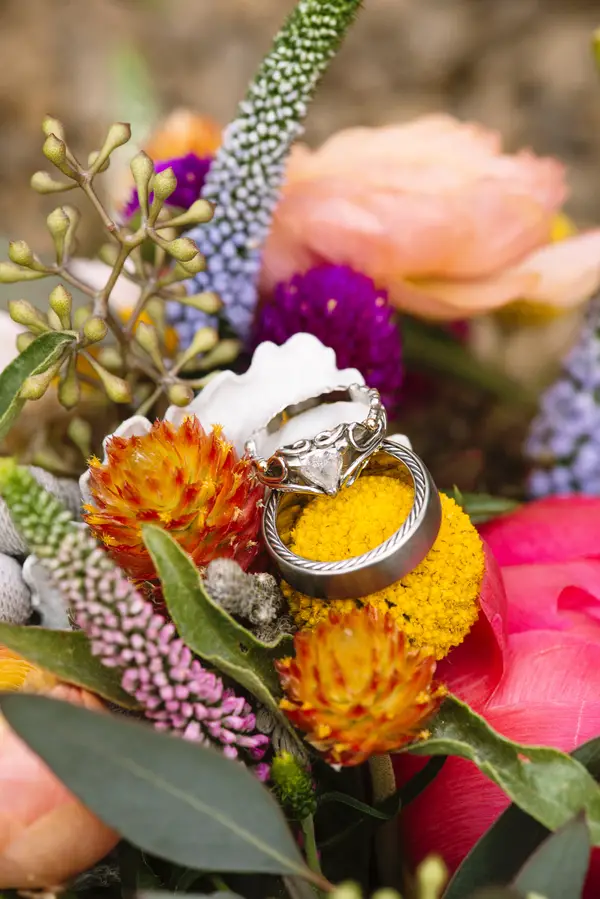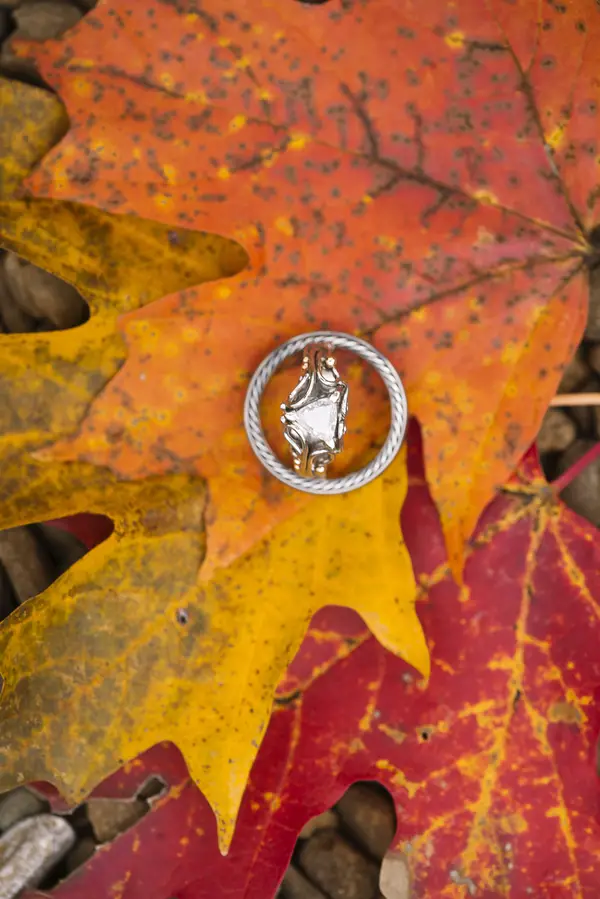 Outdoor Wedding Ceremony In Arkansas
Ashley and Jon's ceremony and reception were beautifully decorated and perfectly executed by wedding planner Bates Events.
From the little details to the grand vision of the wedding theme, it's all pulled together perfectly with rustic details and gorgeous florals by Jules Design.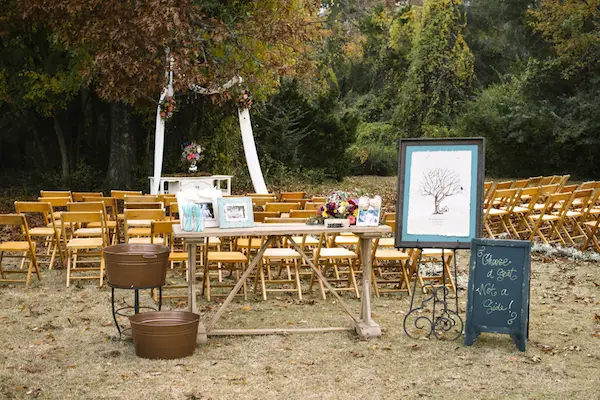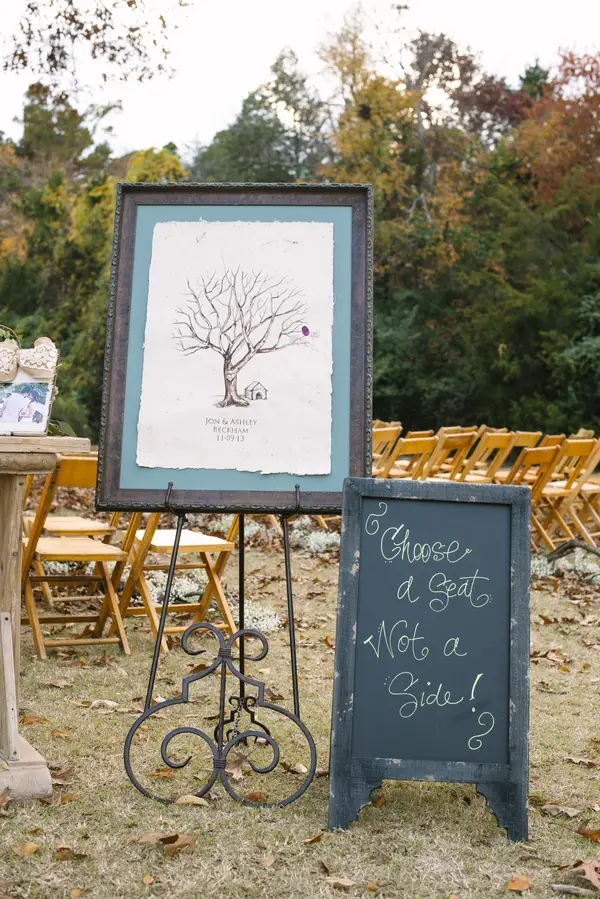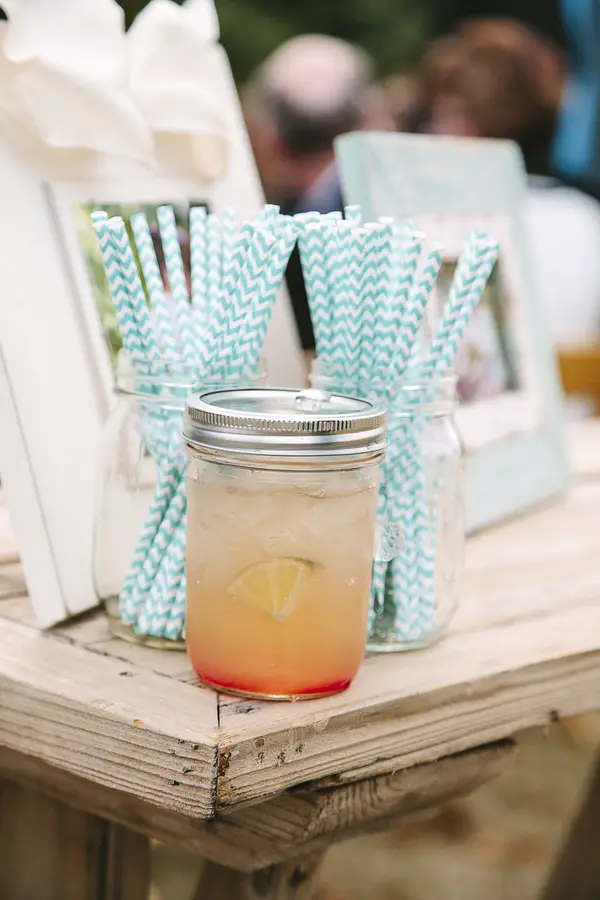 Related: Mason Jar Wedding Ideas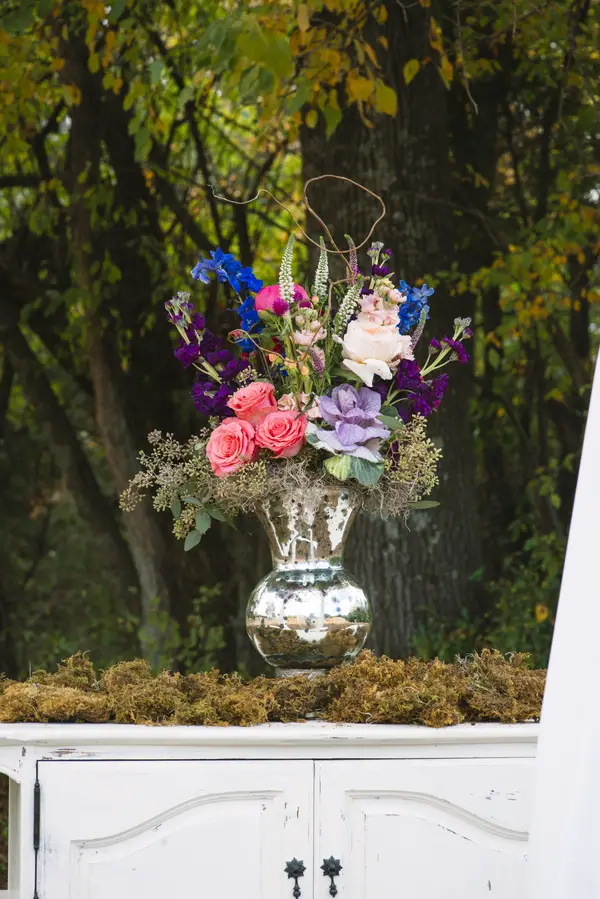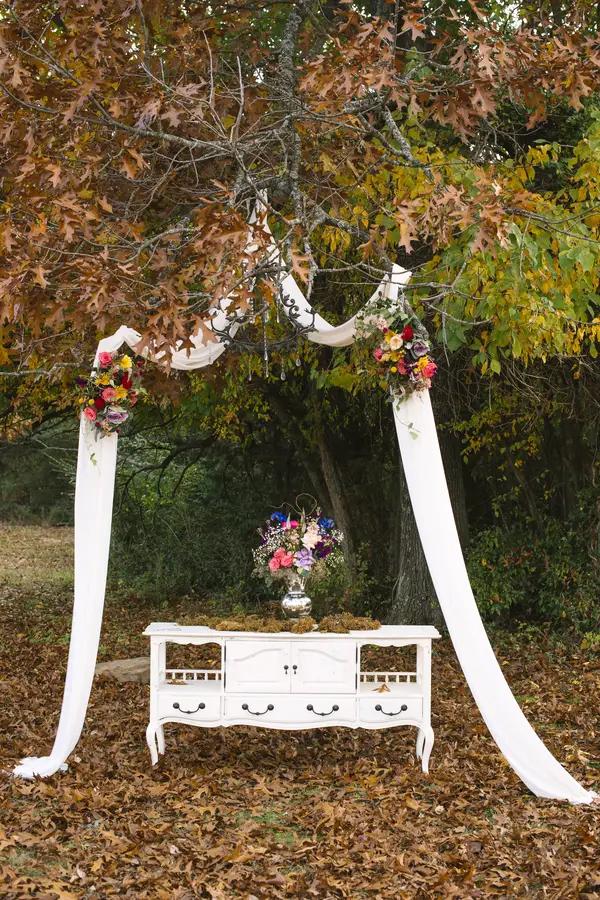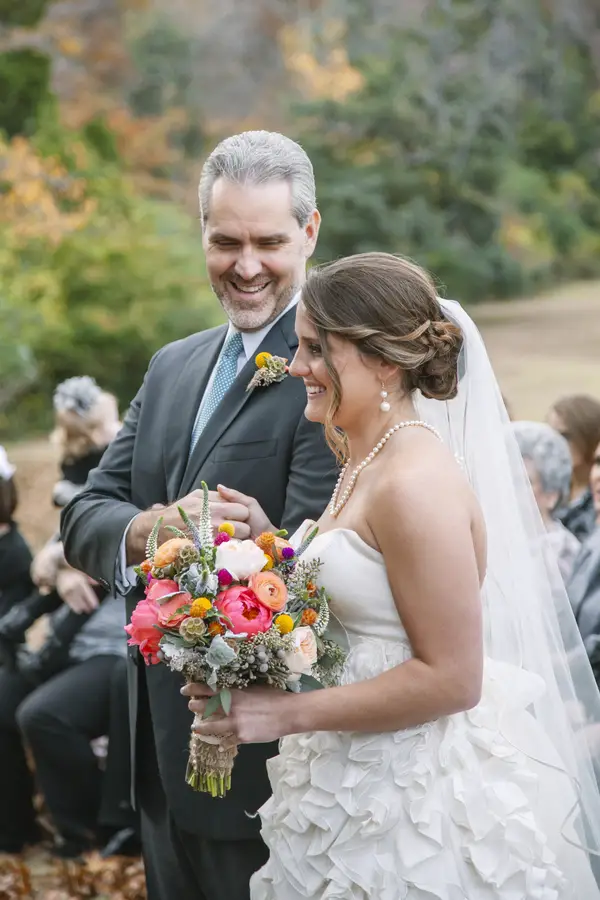 Dog Friendly Wedding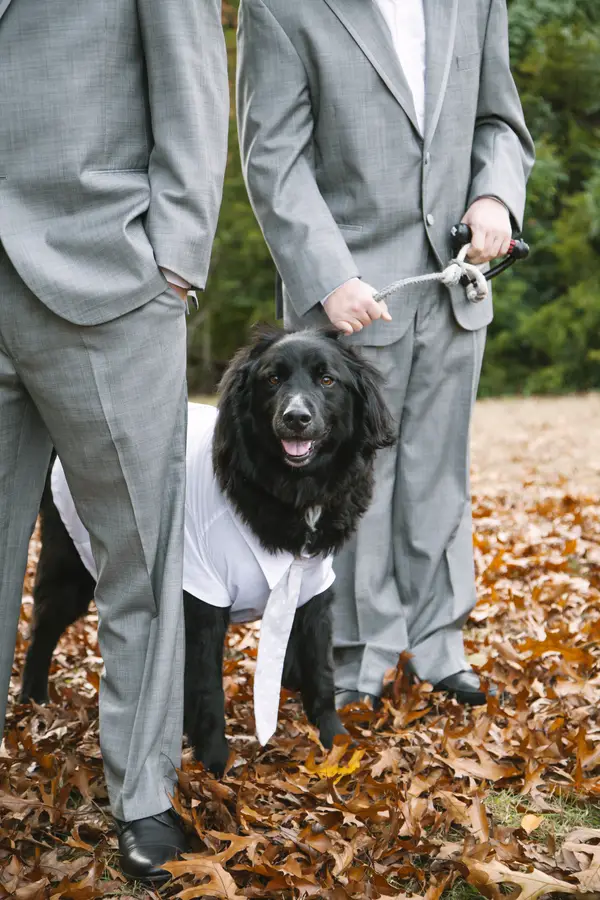 How cute is Otto? We love when couple's include their pets in weddings and this shirt and tie he wears for the ceremony makes him one very important dog!
Rustic Wedding Reception
The rustic outdoor Arkansas wedding vibe carried on inside to the reception details in this stunning venue space.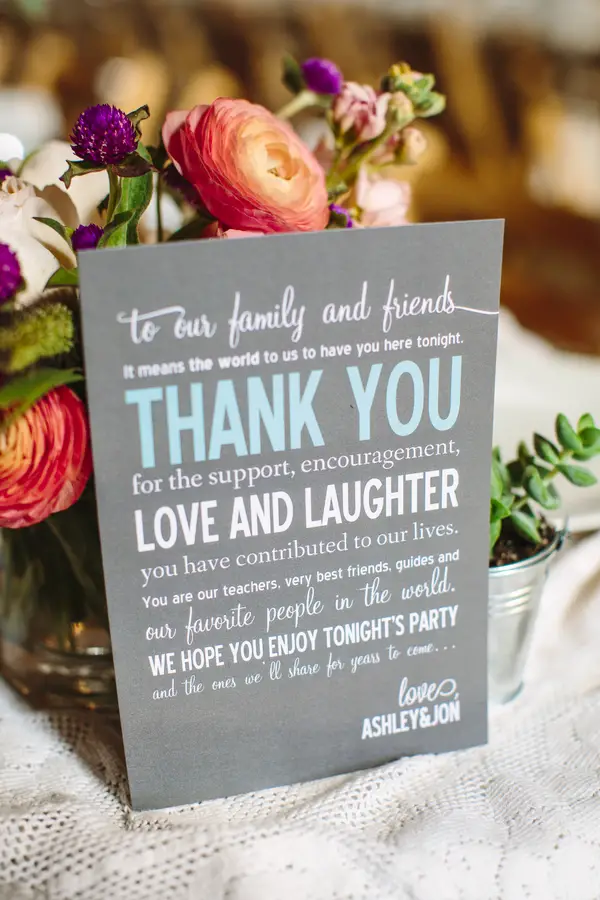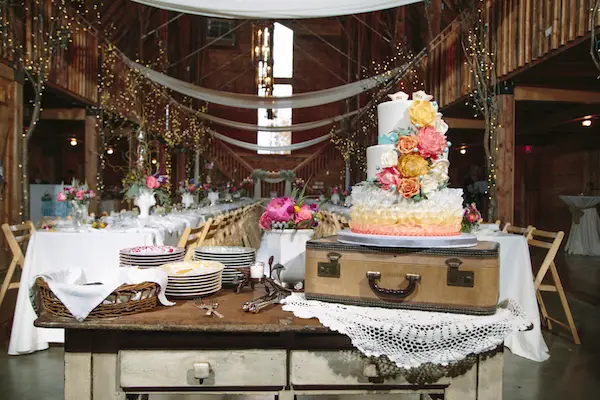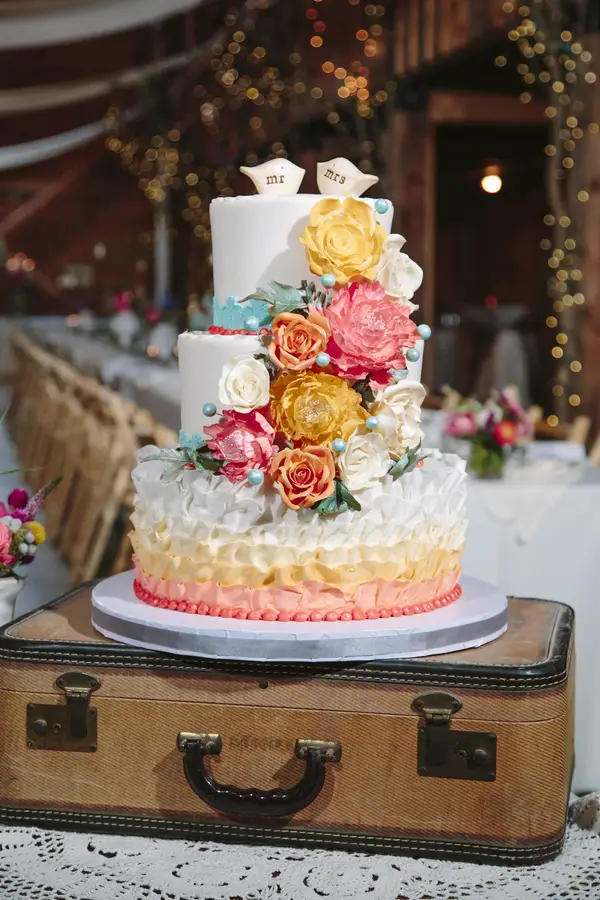 Photos: Photo Love
Interview with Mid-South Bride Ashley
What was your wedding inspiration? 
We really wanted a slightly vintage/rustic feel. We didn't really have a color palette, we wanted all of the colors to come from the flowers and there was no limit to color.
So all of the decor was basic colors like whites and browns, with a rustic feel to them, so the flowers could really bring it all together.
What unique details did you include to make the wedding personal?
We put a lot of pictures throughout the venue. We also used a lot of our own vintage furniture to really bring the look together. At the ceremony there was a hand drawn tree for people to put their fingerprints on so they could really feel like they were apart of our wedding. There were no specific details for the flowers we just wanted them to be colorful, big, and look almost as if they were handpicked and they turned out perfect!o
We did have our own signature drink, which, was a total hit. The drink recipe we used was from St. Thomas, which was one of the first vacations that we took together. We went on a day sail with a great boat captain that had her very own drink recipe that was delicious and we called her and asked if we could have the recipe and of course she said yes.
The favors were hand-potted succulents. We wanted to give everyone something that they could take home that they can see grow.
What one detail truly made the wedding yours?
Our dog Otto was in the wedding and was with me all day as I was getting ready and taking pictures. Having him in the wedding really made the wedding mine.
How did you customize your wedding?
We used a lot of things from home, pictures, decor, etc. I chose my favorite desserts for the wedding, which included macaroons, pies, ice cream and cake.
What was the highlight of the wedding day for you?
The whole day went perfectly it couldn't have been any better! When I arrived Amy had brought waffle house to the cottage for me, which, I love breakfast and waffles so I was very happy. I was able to spend the entire morning with my mom, sister, and dog Otto of course, completely stress free.
I had several highlight throughout the day.
The First look with Jon, seeing my dad for the first time that day. Several family members and friends took planes and long car rides just to be at our wedding, which of course we were so happy and grateful that they wanted to come support us.
Congrats Ashley and Jon!
Arkansas Wedding Vendors
Browse more real Mid-South weddings or look for vendors like venues, photographers, and caterers.