Dogs are man's best friend. Obviously your wedding day will include all of your best friends, so why not include your dog too?
Your fur baby deserves a spot in your wedding day and there are lots of ways to make it happen.
How to include your dog in your wedding day
You can include your loyal companion in your big day in a number of ways. Here we've rounded up some ideas for ways to include your dog in your wedding and tips to avoid doggie disasters.
Deciding on how to include your dog in your wedding is one of the most fun parts of wedding planning.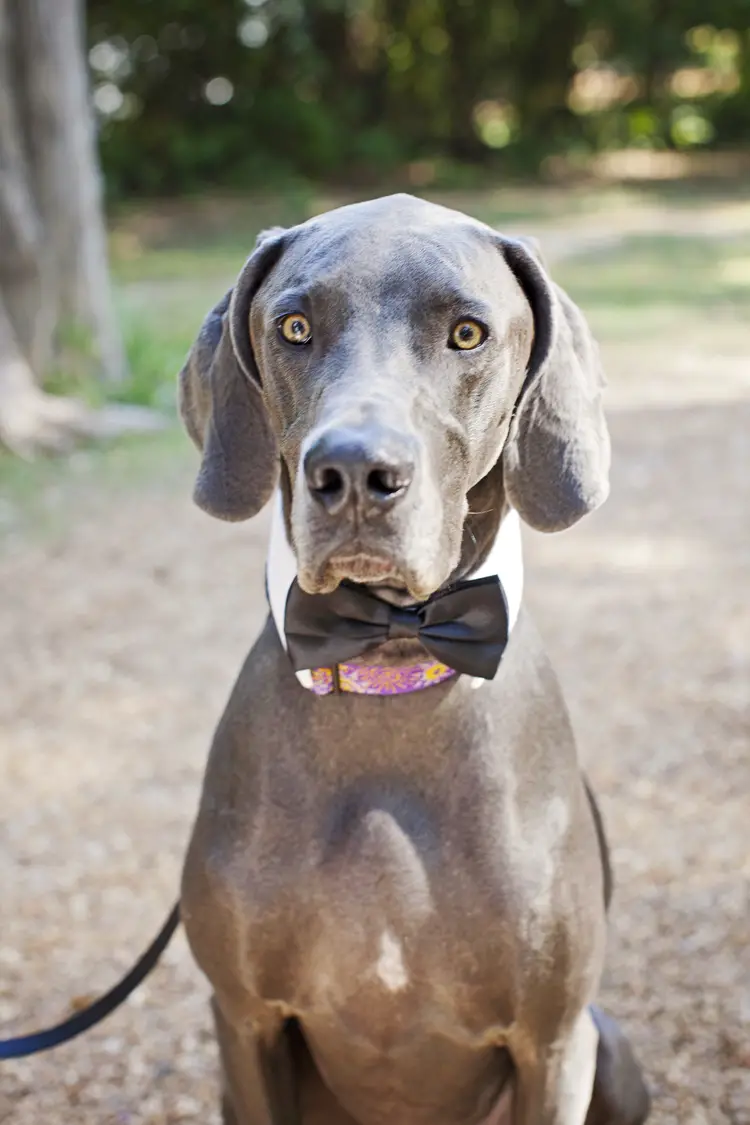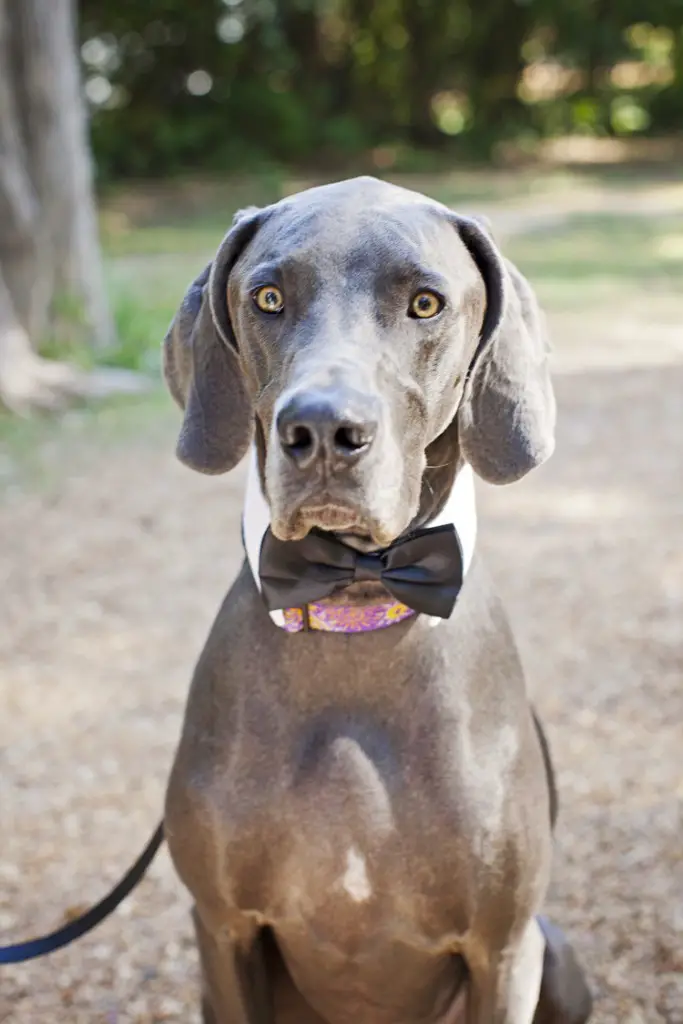 Photo: Taylor Square Photography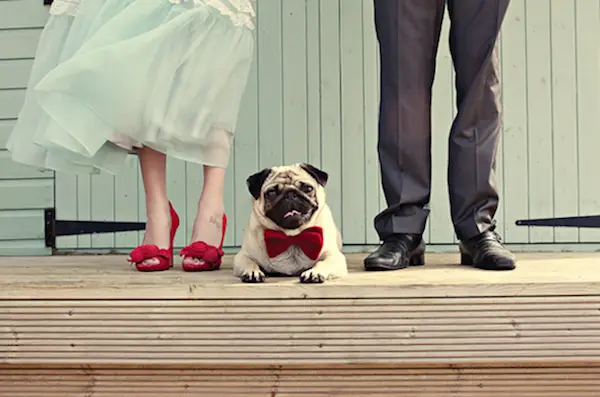 Photo: Dottie Photography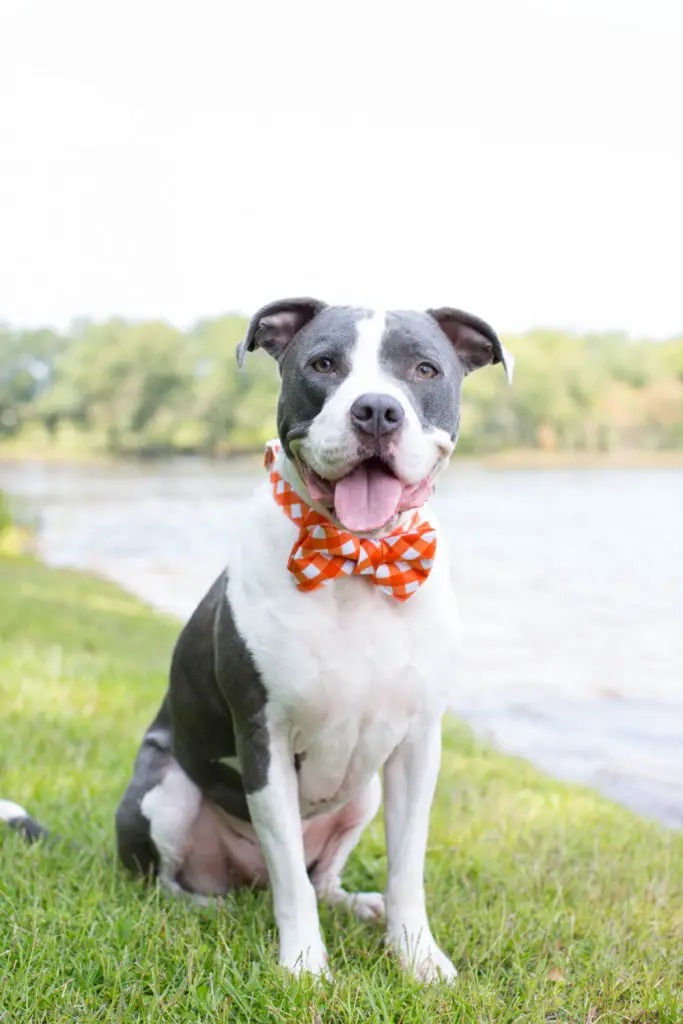 Photo: Pecan Pie Puppies
Dress your dog up. Bring out the bowties and frilly bows to dress your dog up for the occasion. Whether they take part in the ceremony, reception, or just the photos, having a dog in their wedding day best is just adorable.
Want some cute bow ties for your pup? Check out Pecan Pie Puppies on Etsy. They offer tons of adorable bow ties and flower ties for dogs.

Photo: Kelly Ginn Photography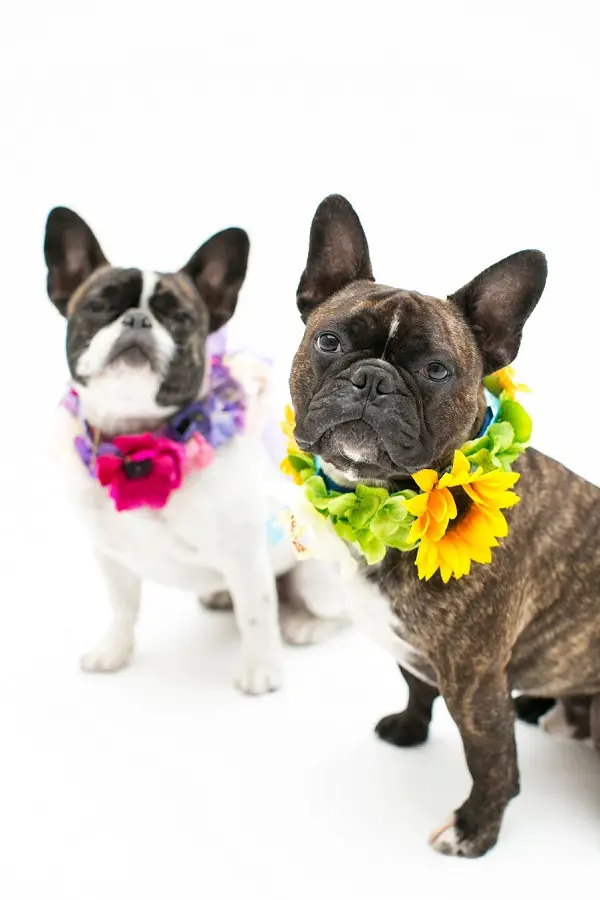 Photo: Cupid Collars
Let your dog carry the rings. We've all seen pups as ring bearers and it's definitely an adorable part of any wedding. If your dog is well trained and can bring your rings down the aisle then it's a great way to include them. You can get flower collars on Etsy or find other ways to have the dogs carry the rings safely down the aisle.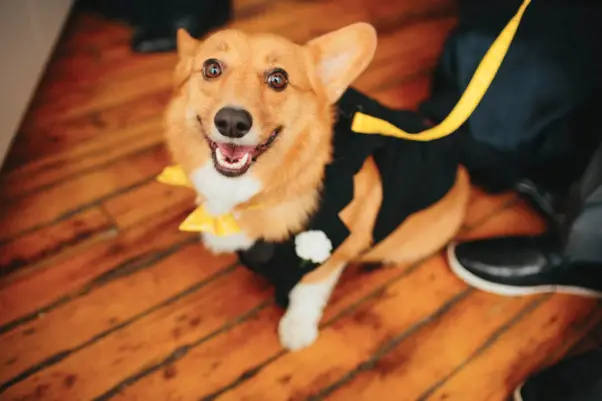 Photo: Sean Dorgan
Make your dog part of the wedding party. If you want to be even cuter, then you can let your dog be part of the wedding party! If your dog is male he can be "Best Dog" and walk down the aisle with a bridesmaid. Similarly, your female dog could be the "Dog of Honor" in the bridal party.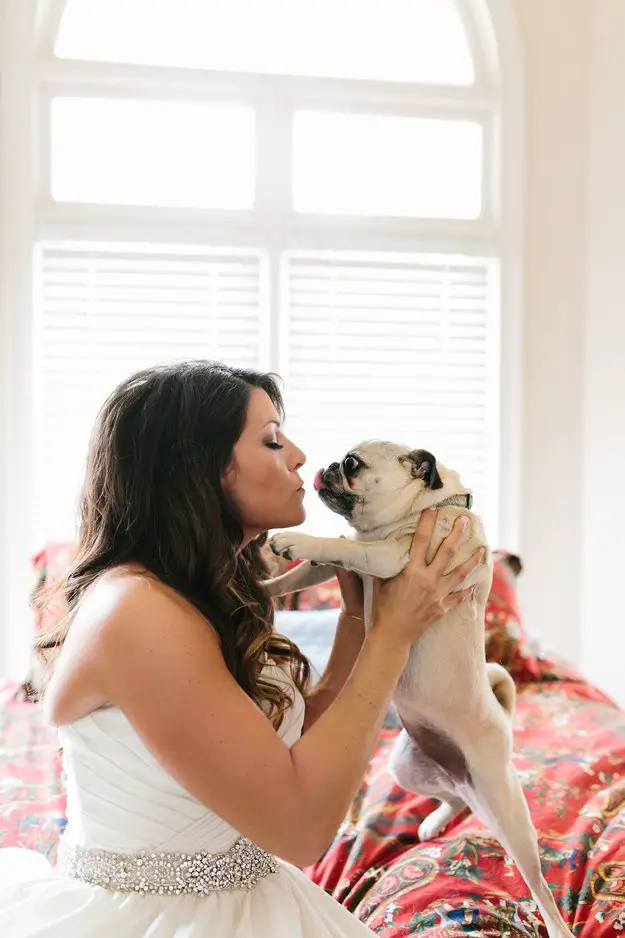 Photo: Kelly Ginn Photography
Have your dog around for photos. Maybe you don't want to include your dog in the ceremony but having them there on the day is very important. You can arrange to have your dog come for photos before or after the ceremony. If your dog is well behaved you could even let them hang around for photos at the reception!
Is including your dog in your wedding a good idea?
Even though the pictures are adorable you're probably asking yourself if it's a good idea. Whether or not it is a good idea for you depends on a lot of factors that will vary from wedding to wedding.
Are you flexible enough to deal with things not going perfectly with your dog? Even well trained dogs can be unpredictable so you need to be flexible if you plan on including your dog at the wedding.
Is your dog able to handle crowds and commands? Think about your dog objectively. Is your dog well-trained? Are they good with people? Can they handle commands while around a crowd of people? Think about your dog and if they will be able to handle the situation. If you aren't sure or they can be unpredictable, it might be best to leave your dog at home.
Does anyone have allergies? Lots of people have pet allergies so it might be a good idea to check with guests and vendors about allergies. If there are people allergic to dogs then you might consider leaving your pet at home or making sure certain areas at the wedding are dog free.
Will wedding vendors allow your dog?
Some wedding venues will allow dogs and others won't. You'll need to check your chosen Memphis wedding venue to make sure it is pet friendly before bringing your dog along. If the venue doesn't say anything specifically about dogs, ask the coordinator at the venue.
Check with all other vendors about your dog being part of the wedding. Let your caterer, planner, and photographer know that your dog will be part of the big day. Letting everyone involved know your plans will help things go more smoothly. You'll also find out if there are any rules or regulations about dogs if you share your plans ahead of time.
How can you make having a dog at your wedding better?
Want to make the event more smooth without worrying? Hire a pet sitter!
During your wedding you won't want another responsibility so it makes sense to hire a pet sitter for a few hours to be in charge of keeping your beloved dog happy and healthy. Hiring someone allows all your guests to enjoy the event without an added responsibility.  A pet sitter can feed your dog, take it potty, and if needed take it home.
Share your dog wedding photos!
We love dog wedding and engagement photos here at Mid-South Bride. Love them!
Dogs are a huge part of our lives so we love to see couples that feature their dogs in pictures. If you've got them, send them our way or share on social media with the hashtag #midsouthbride so we can see them!