In today's Mid-South Bride video, we are showing you three easy DIY rustic wedding centerpiece ideas.
Rustic Wedding Centerpiece Supplies
All the supplies you need to make these rustic wedding centerpieces are linked below. We've used some affiliate links to Amazon so buying through these links helps support Mid-South Bride.
Rustic Wedding Centerpieces
We used baby's breath and a few yellow flowers to decorate with these rustic wedding centerpieces created in the video. You can use a mix of flowers or go with a full baby's breath look which is simple and affordable.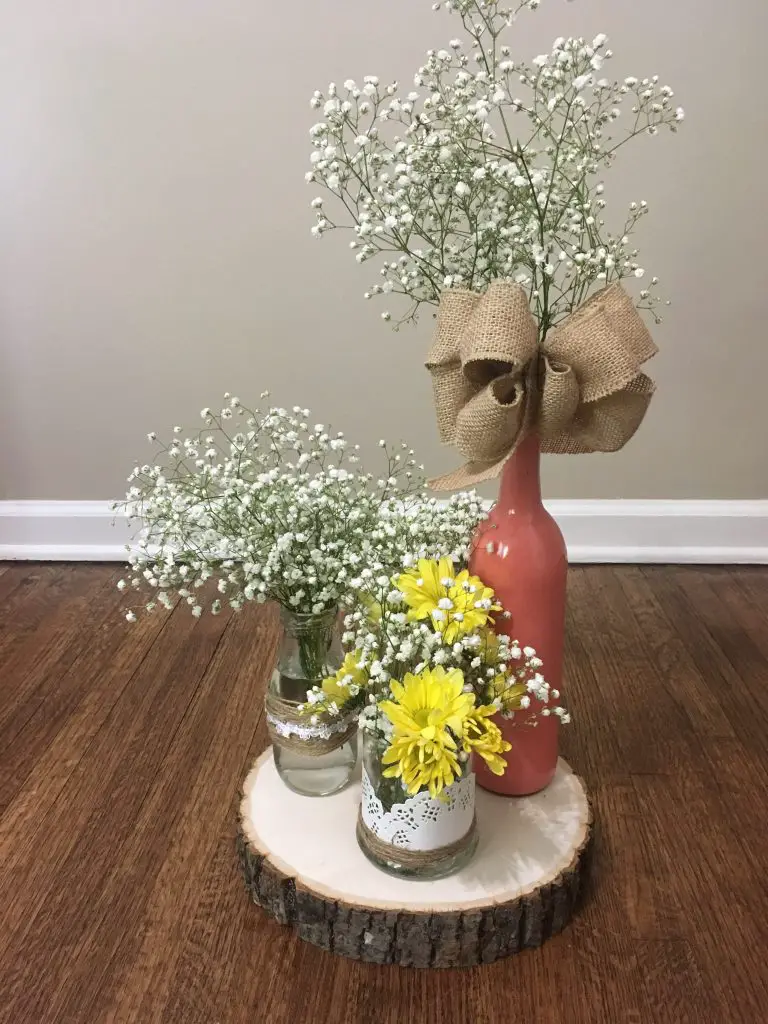 You can mix and match the options to create various wedding centerpieces for your tables. You can create several of each type and then use them individually or all mixed together on the tables.