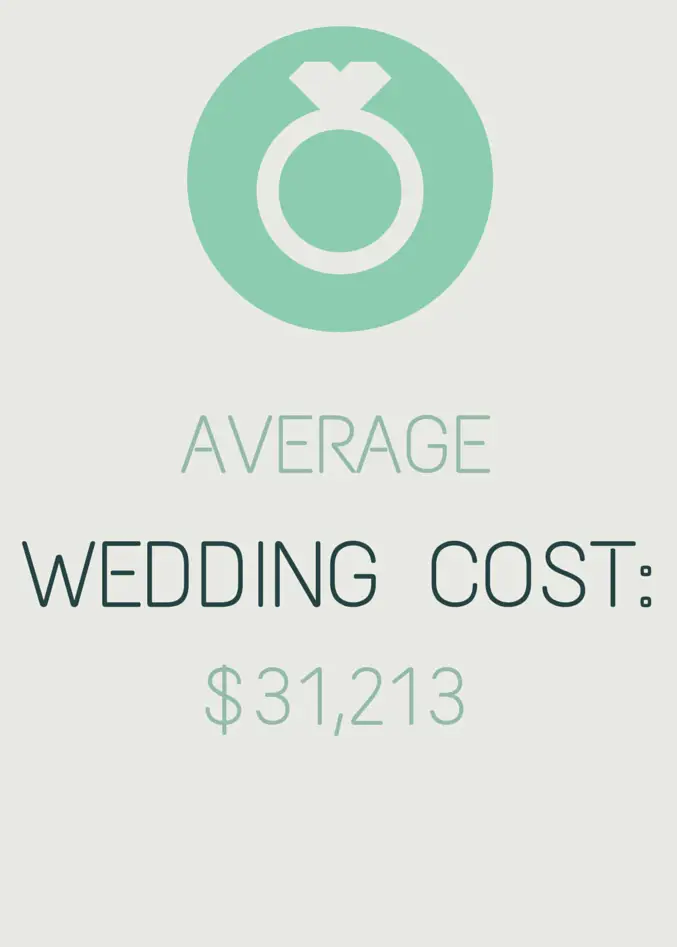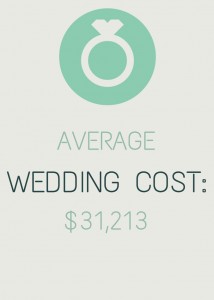 The cost of weddings has hit an all time high – $31,213 on average.
The Knot recently released their 2014 Real Weddings Study. It's the most comprehensive report in the wedding industry about what couples do and spend on their wedding. They survey over 16,000 brides and grooms who were married in 2014 all over the country. It reveals a lot about the spending habits and trends of weddings in the US each year.
Top 2014 Wedding Statistics
These are nationwide statistics. This means it is higher on average than what you will spend to get married in Memphis and the Mid-South area, where we have an overall lower cost of living.
Average Wedding Cost:

$31,213

(excludes honeymoon)
Average Spent on a Wedding Dress:

$1,357

Average Marrying Age: Bride, 29; Groom, 31
Average Number of Guests: 136
Average Number of Bridesmaids: 4 to 5
Average Number of Groomsmen: 4 to 5
Most Popular Month to Get Engaged: December (16%)
Average Length of Engagement: 14 months
Most Popular Month to Get Married: June (15%) followed by October (14%)
Popular Wedding Colors: Ivory/White (44%), Blue (37%), Pink (28%), Metallics (26%), Purple (23%), Dark blue specifically has continued to grow every year, from 10% in 2008 to 24% in 2014
Percentage of Destination Weddings: 24%
Top 2014 Wedding Trends
This year the average cost of a wedding rose again and there were some interesting points to note:
Guest lists are shrinking (average is 136)
Couples are focused on creating amazing guest experience
Reception details are super important to couples
Brides use their mobile phone to plan their weddings (you can access midsouthbride.com from your phone easily!)
Finding unique wedding venues like museums and historic homes to reflect personality is popular
Farm venues have risen in popularity
Spending on cocktail hours has risen
Couples are spending less on the ceremony
Less people are having ceremonies in a religious institution
More couples (75%) are using save-the-dates
Alabama and Tennessee couples are most likely to book a honeymoon (87% and 85%)
2014 Average Wedding Budget Breakdown
Figures based on respondents who hired a professional vendor for the service.
Category

2014 National
Average Spend

2013 National
Average Spend

Overall Wedding (excluding honeymoon)

$31,213

$29,858 ↑

Venue (reception hall)

$14,006

$13,385 ↑

Photographer

$2,556

$2,440 ↑

Wedding/Event Planner

$1,973

$1,874 ↑

Reception Band

$3,587

$3,469 ↑

Reception DJ

$1,124

$1,038 ↑

Florist/Decor

$2,141

$2,069 ↑

Videographer

$1,794

$1,700 ↑

Wedding Dress

$1,357

$1,281 ↑

Groom's Attire and Accessories

$254

$248 ↑

Wedding Cake

$555

$546 ↑

Ceremony Site

$1,901

$1,793 ↑

Ceremony Musicians

$637

$588 ↑

Invitations

$439

$443 ↓

Transportation/Limousine

$767

$732 ↑

Favors

$275

$281 ↓

Rehearsal Dinner

$1,206

$1,184 ↑

Engagement Ring

$5,855

$5,598 ↑

Catering (price per person)

$68

$66 ↑

Officiant

$266

$260 ↑
What about costs for Mid-South Weddings?
As we mentioned, this information includes areas like New York City where it's costs more to get married.
For brides in Arkansas, you will spend the least amount on your wedding with the average wedding costing just $18,031.
We've already looked at the cost of a Memphis wedding before and it's several thousand less than the average nationally. Most couples in Shelby County spend between $17,360 and $28,933 on average for their wedding, with most couples spending less than $10,000.
While wedding costs are rising and will continue to do so, it's up to you to control your wedding spending. There are lots of ways to save money and stick to a budget, from cutting alcohol costs to using IKEA products in your wedding. Just grab a couple budget wedding books and be realistic about your wedding spending choices!
Survey Source: The Knot's 2014 Real Wedding Survey