IKEA officially announced their plans to come to Memphis, which means future Mid-South Brides can plan to utilize the Swedish furniture store in their wedding plans. That's right, you can use IKEA in your wedding plans!
While you might first think about outfitting your college dorm, using IKEA is a great way to stick to your budget wedding plans and decorate beautifully. You can use these wedding supplies and decorations to make your wedding dreams come true while saving money too!
Create Photobooth Props From IKEA Frames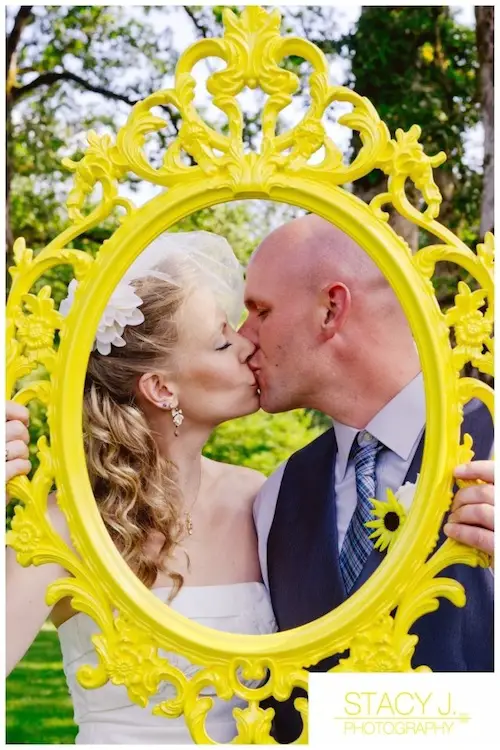 You can use this IKEA frame to create a fun photobooth prop simply by spray painting it with a fun color. It's an adorable frame for wedding photos that's also a great inexpensive DIY project!  IKEA Frame
Use A Pitcher for Flower Arrangements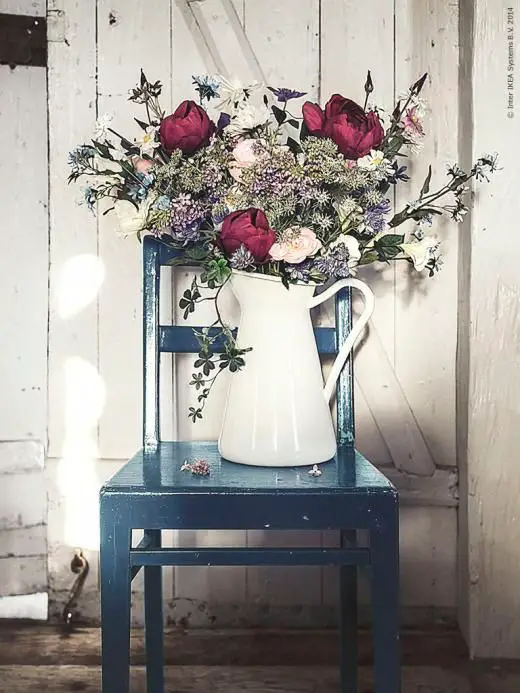 The white enamelware pitcher might work for drinks but it's even better as a beautiful vase for a rustic flower arrangement.  IKEA Pitcher
Decorate With Colorful Vases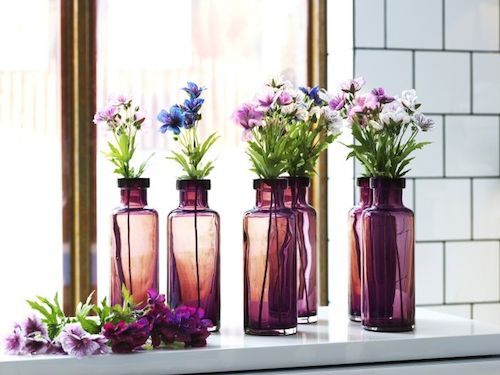 These lilac vases give fresh flowers the royal treatment and will liven up your wedding decor. Group together for arrangements throughout your venue or gather a few on tables for an unique centerpiece.  IKEA Vase
Create Your Centerpieces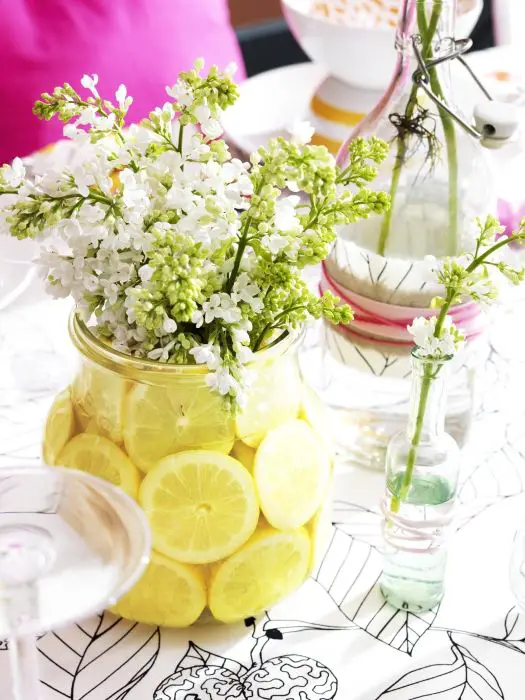 Using clear glass vases from IKEA provides a blank canvas with endless possibilities. You can copy this idea by filling clear vases with sliced lemons and sprays of fresh flowers for a sweet and fresh centerpiece idea. IKEA Clear Vase
Light Your Ceremony & Reception With Tealight Lanterns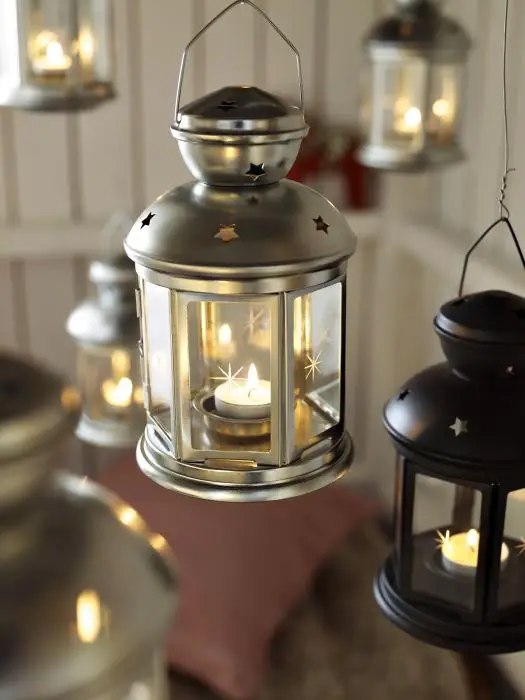 Use tealights and unique IKEA tealight holders to light up your space whether it's indoors or outdoors. This will create soft light and adorable ambience perfect for a romantic wedding.  IKEA Lanterns
Give Your Reception The Glow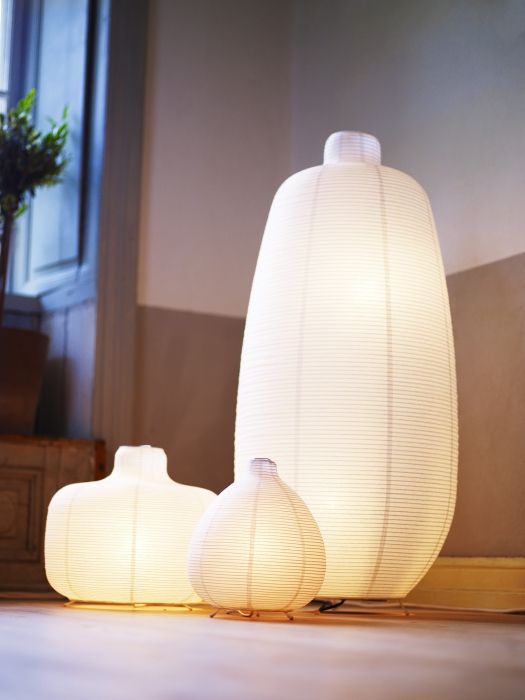 Use these lamps made of rice paper to give your reception area a gorgeous glow. The lighting will help keep the party going while keeping things soft and lovely. IKEA Lamps
Hang Paper Decorations
Hanging paper lanterns and other colorful hanging paper decorations is a cheap and effective way to make a color statement without spending a lot of money.  IKEA Paper Decorations
Create DIY Bunting To Hang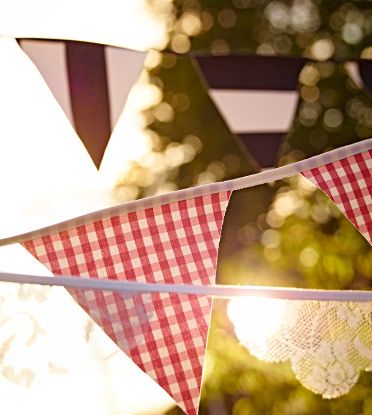 For a casual DIY wedding, IKEA offers a ton of beautiful textile choices for making bunting. Perfect for a casual outdoor wedding or even wedding showers, bunting can add a lot of color and fun flair to your event.   IKEA Textiles
Use Decorative Napkins to Brighten Tables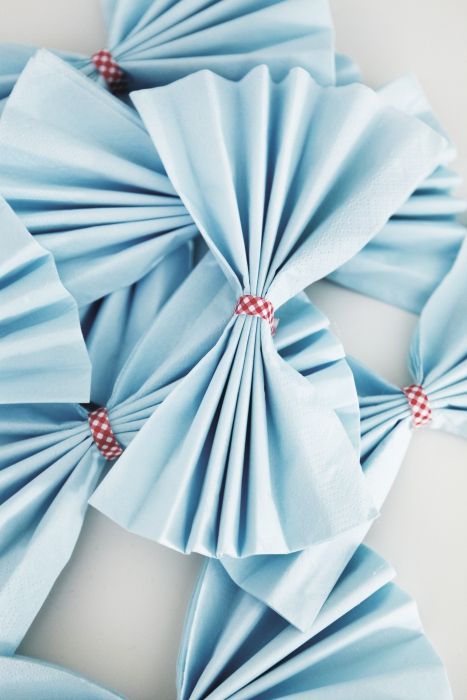 Paper napkins add color and a decorative touch to your wedding tables without a lot of cost. You can find multiple colors or printed patterns that will match your wedding colors. You can also fold the napkins into pleats for bowties or use any number of creative combinations.   IKEA Paper Napkins
Mix and Match Your Tableware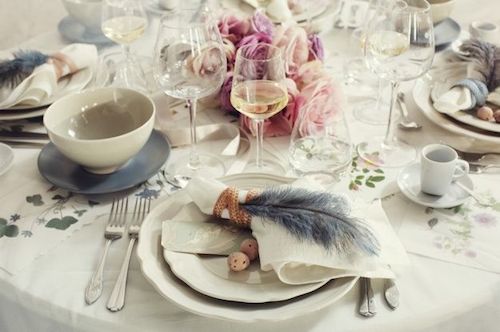 Use IKEA's assortment of different tableware to mix and match for a wedding table that is as unique as you are. Great for a small wedding or wedding shower where you want to keep the pieces afterward. IKEA Tableware
Display Your Cake Proudly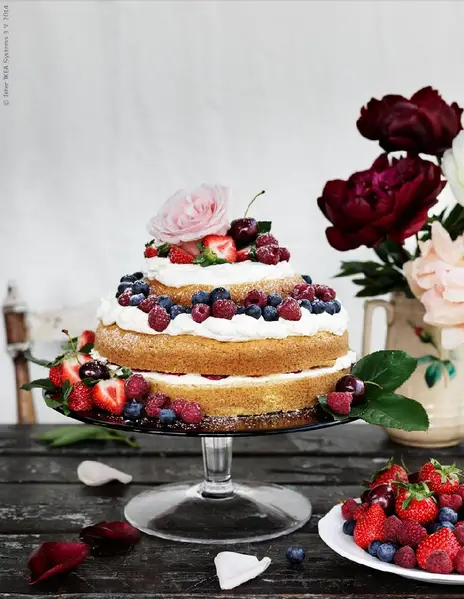 Display your gorgeous cake on this classic deep red cake stand. It's perfect for any cake but especially one like this naked cake topped with fresh berries and flowers. IKEA Cake Stand
Organize Your Dessert Table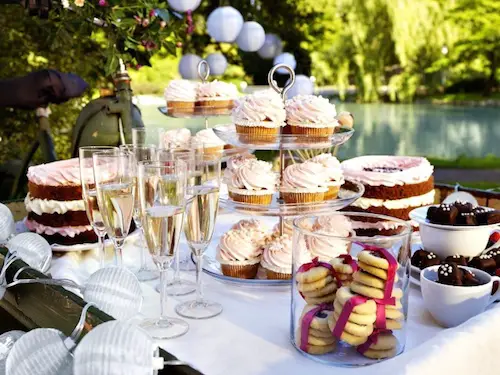 A beautiful and organized dessert table can be a huge hit with guests.  IKEA offers a range of serving display trays that will organize and display your delicious selection of desserts. IKEA Serveware
Frame Your Cherished Memories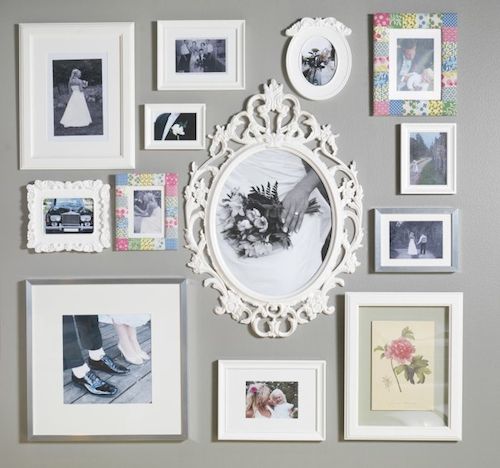 After the wedding, cherish your memories by framing moments from the big day with IKEA's frames in a special gallery wall. You could also use the frames to create a gallery wall of relationship memories at the wedding itself.  IKEA Frames
There are so many IKEa products that can be used to create a drool-worthy wedding. You can view dozens more ideas for hacking IKEA products for your wedding by searching through Pinterest or Google. With a little creativity and work IKEA can make your wedding functional and beautiful! Welcome to the Mid-South, IKEA!