The Memphis city skyline might not feature huge skyscrapers, but it's a recognizable image thanks to the bridge and pyramid. Several invitation designers have used this unique city skyline to create fun Memphis themed save the date cards and wedding invitations.
If you're looking for something to show your city pride, these Etsy designers have you covered with a variety of Memphis skyline wedding invites and save the dates!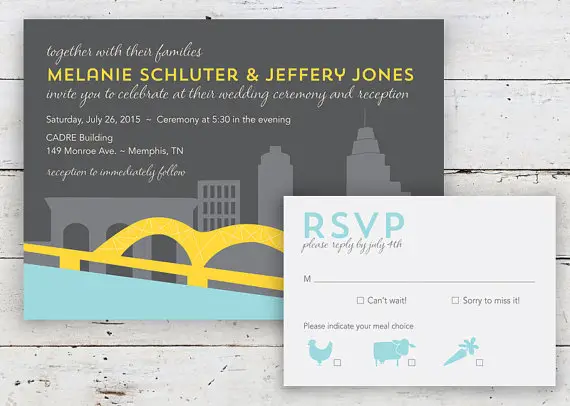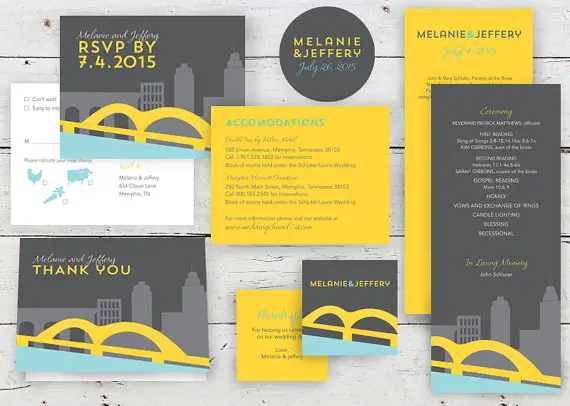 Memphis Wedding Skyline Invitation by twopoochpaperie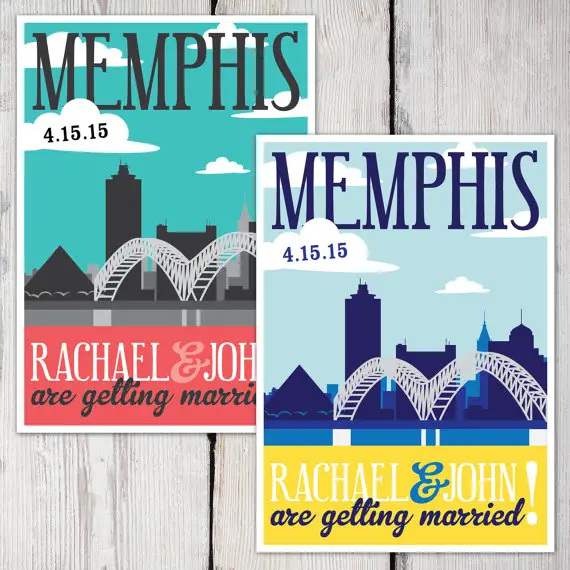 Printable Memphis Skyline Save The Date Postcard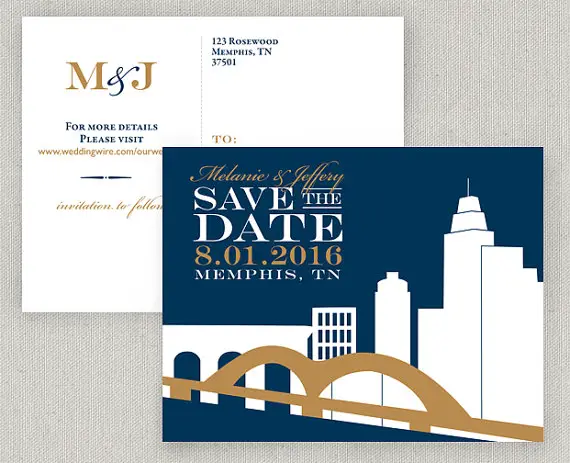 Memphis Skyline Wedding Save The Dates
Memphis Tennessee Wedding Invitations by JamAndToastWeddings. (not currently active)
It's interesting to see how different designers on Etsy interpret the Memphis city skyline. There is a ton of variation in bridge placement and whether or not the pyramid is included. They all still represent the city skyline quite well.
Hopefully these Memphis skyline wedding invitations and save the dates inspire you to include the skyline in your wedding planning in a small way to be Memphis proud!
Disclosure: This post contains affiliate links to Etsy.