Are you a fan of Game of Thrones? If you are like today's couple Sarah and Brad, then you will love this Game of Thrones Wedding!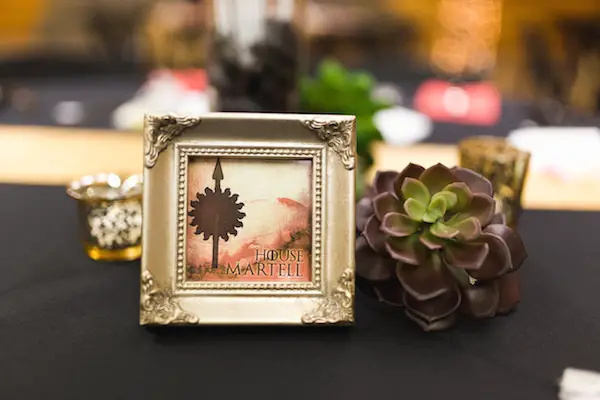 Sarah and Brad are both huge Game of Thrones fans so they included the show in their wedding. From the colors to the DIY projects and even the catering setup, you'll see nods to the show. It was a fantastic way to include both the bride and the groom in the wedding planning and the results were amazing.
From Sarah & Brad's engagement session to Sarah's bridal portraits, everything captured by Elizabeth Hoard Photography has blown us away. Enjoy the photos of these amazing DIY wedding!
Getting Ready & Game of Thrones Wedding Details
The Game of Thrones Wedding details were well thought out and touched on many different parts of the wedding. Yep, there are dragon eggs and swords involved.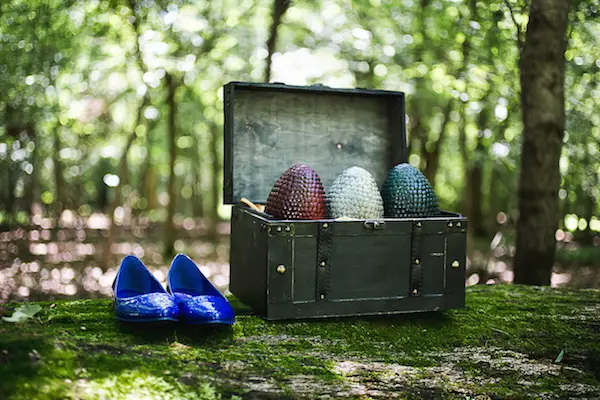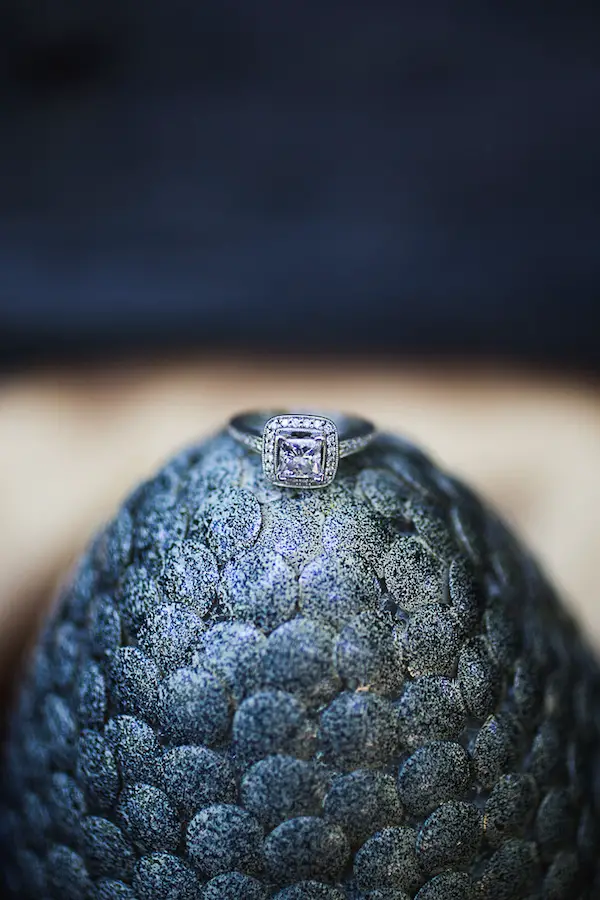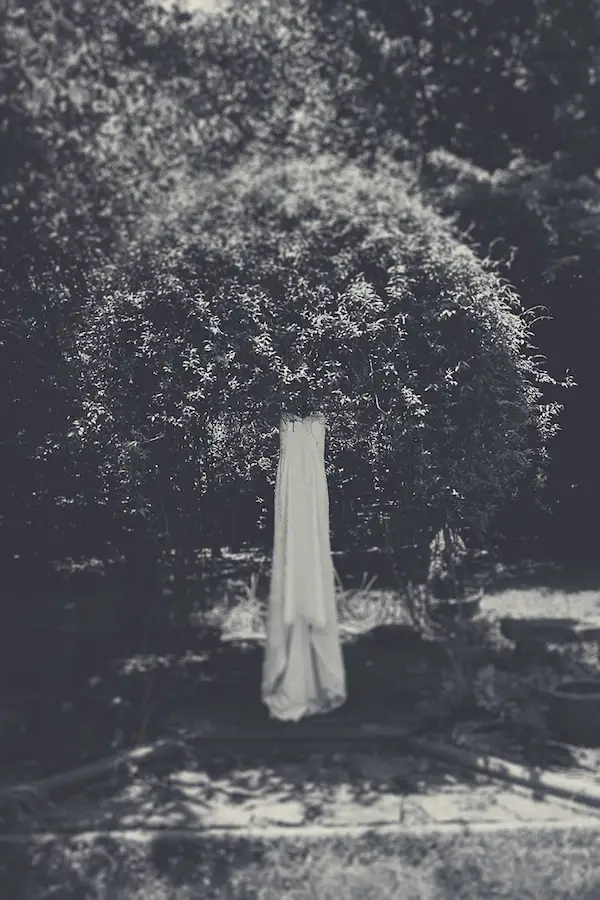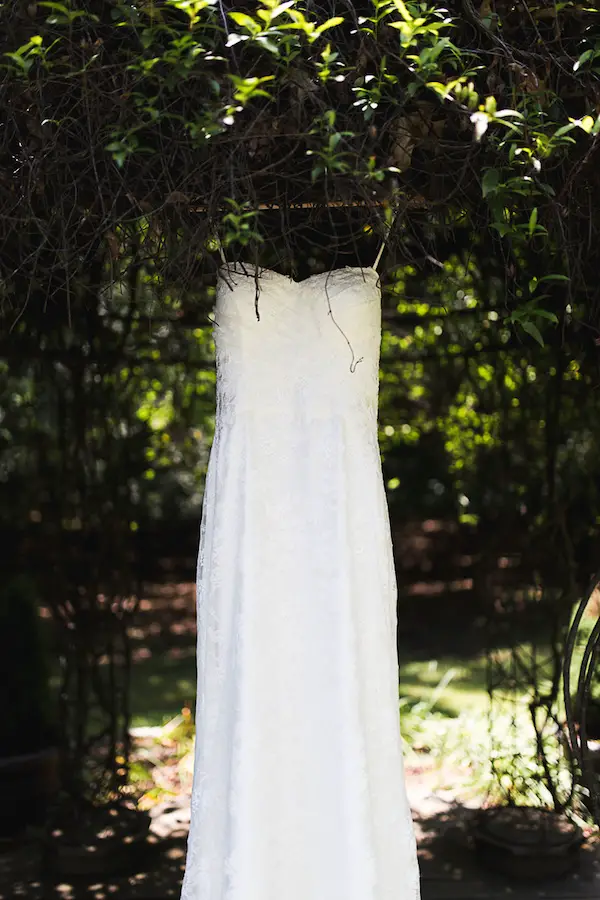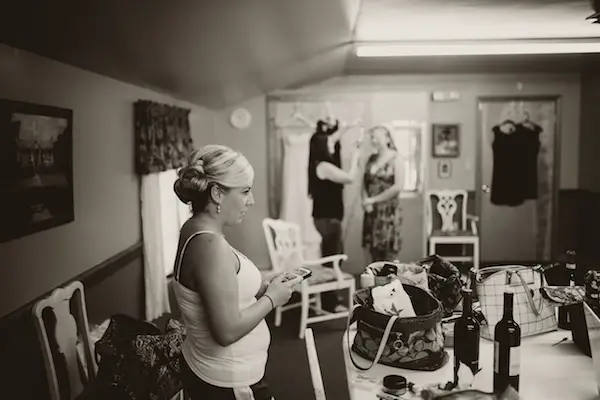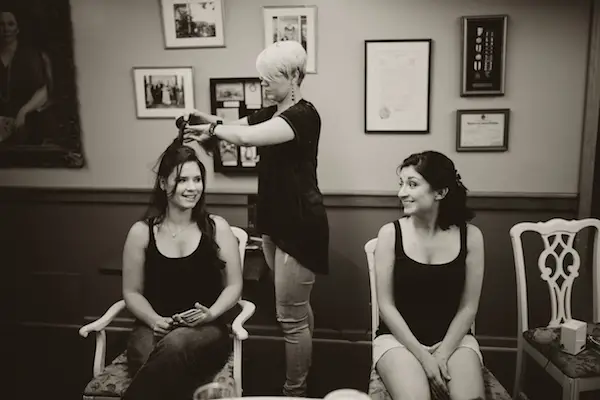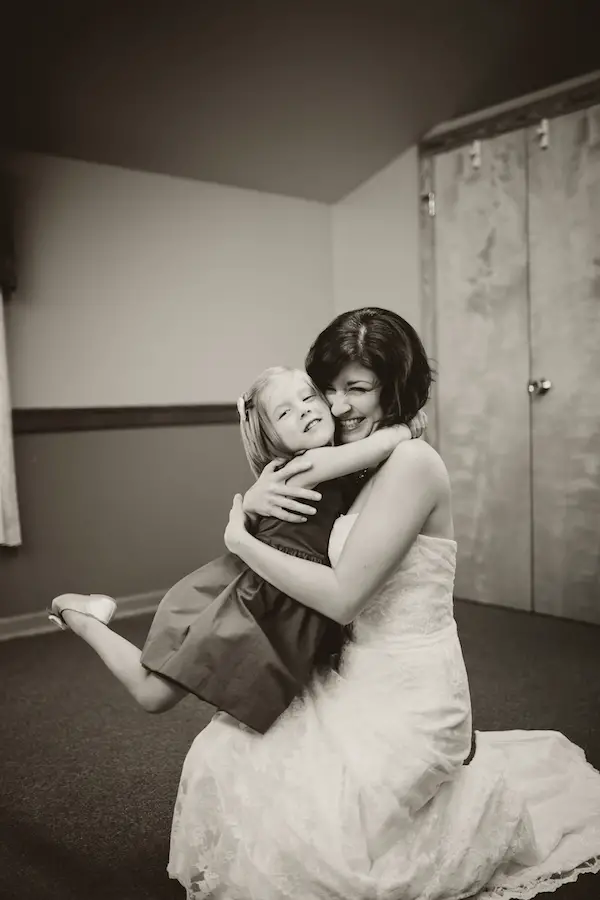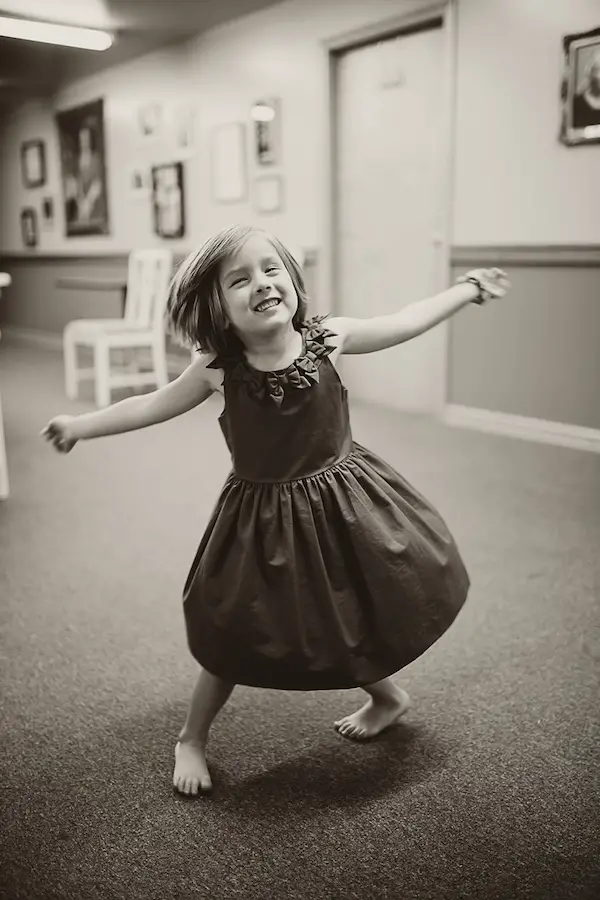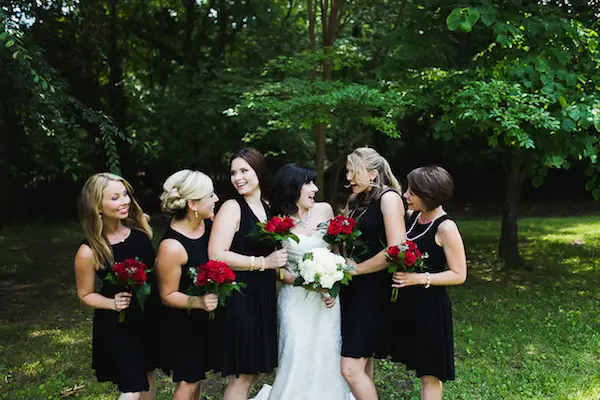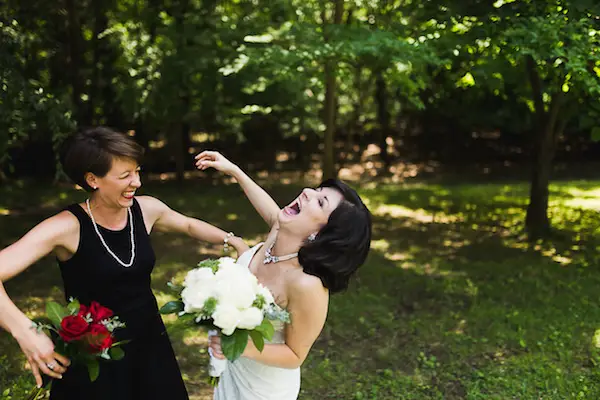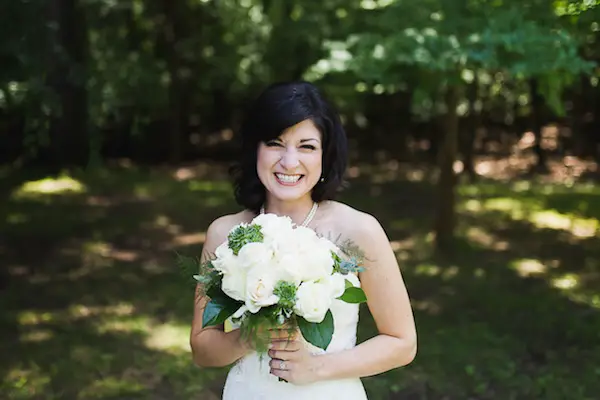 First Look
The couple's sweet first look was captured perfectly by Elizabeth Hoard.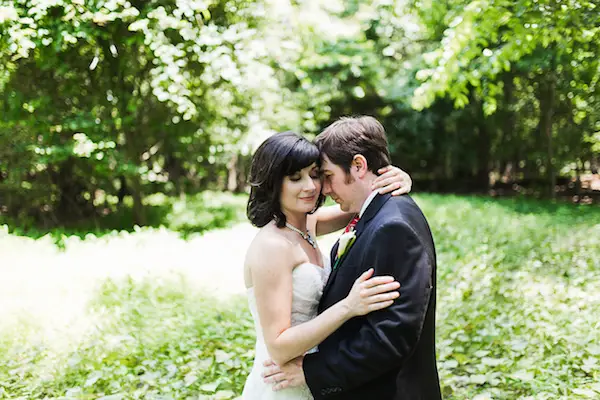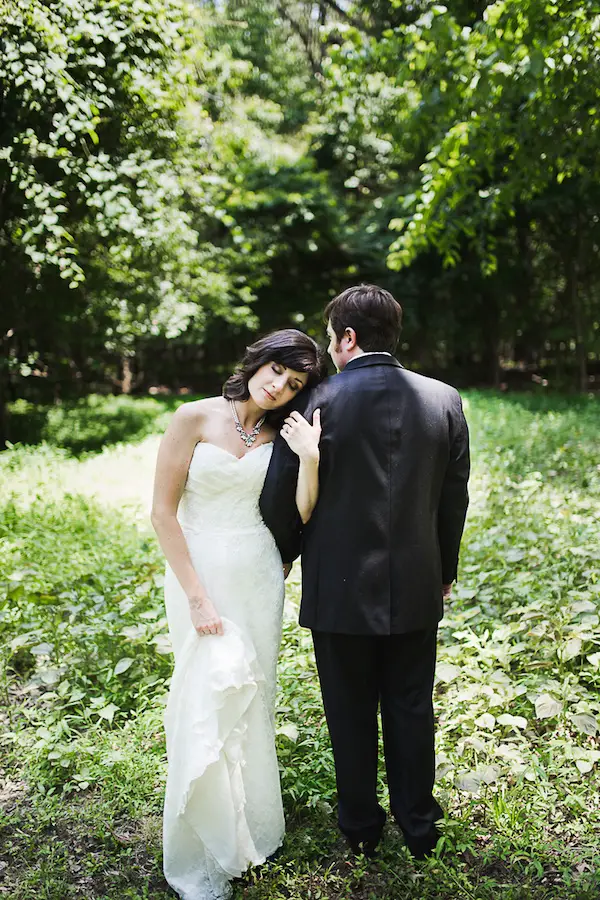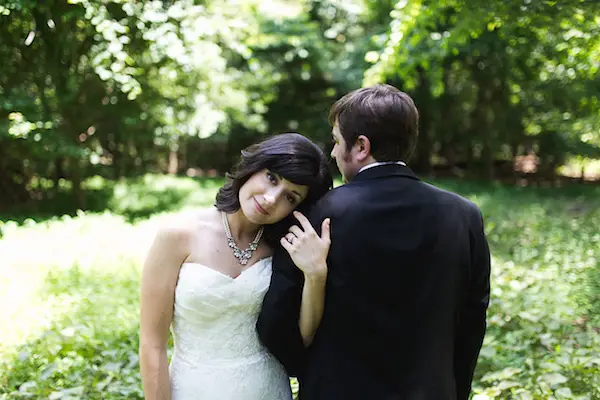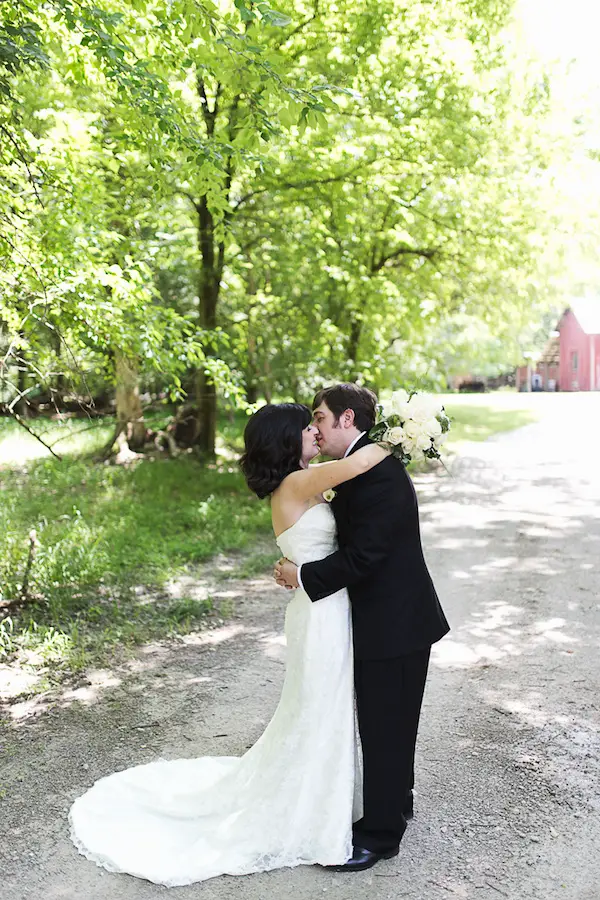 Interview with Mid-South Bride Sarah
Let's get to know this Game of Thrones loving bride and groom!
How did you meet and fall in love?
Brad and I met in 2010; we were both working on the production end of the newscasts at FOX13. We were good friends at the station. He admitted three years later he had a crush on me.
Three months after I started, though, I got a job as a reporter at a small station in Georgia. Brad told me he remembers vividly how excited I was to tell him the good news, but how devastated he was on the inside. He even said during his toast at our rehearsal dinner, 'I knew that wasn't how it was supposed to work out for us.'
Less than two years later I returned to be a reporter at FOX13. I remember seeing him when I walked back through the newsroom doors and thinking, 'He's so funny and handsome, I bet he's engaged by now.' But he wasn't, and three weeks later he asked me out.
Our first date: The Cove followed by Graceland Too. We didn't get off work until 10:30 p.m. so it was a late night adventure to say the least. I think I knew after that unique first date that Brad was different, in a good way.
What was the best part of your wedding day?
It's hard to pick the best part of our wedding: Sitting around on the floor visiting with my bridesmaids while we waited to head to the church, the way it almost felt like Brad and I were alone in the room during our first dance, dancing all night long, the groomsmen and Brad getting into a mini sword fight for their picture. (Nerd alert: My wedding gift to Brad was a certified replica of a sword from his favorite part of the Game of Thrones books, Oathkeeper.)
A very memorable moment is, hands down, Brad calling me five hours before the wedding and telling me he couldn't find his suit. (And I love that Elizabeth captured a photo of that phone call ha!) He was so frantic and all I could hear were his groomsmen in the background yelling, 'It's not in here!' 'I'm checking the spare bedroom closet now!' His groomsmen told me they eventually found it. Three months later…. I learned they didn't: The manager of the store called and asked if we still needed Brad's wedding suit.I feel like so many brides would have been furious, but all I could do was laugh. Brad and I still find it hilarious. We're planning to take anniversary photos in my wedding dress and what was supposed to be his wedding suit.
How did you create your wedding vision? 
For our wedding vision I wanted to make sure my husband felt included, no matter how many times he obligatorily said, 'Whatever you want.' We're both Game of Thrones nerds. Okay, him more than me. So I incorporated Game of Thrones themes into everything. For example, I combined the colors of our two respective favorite "houses" (Lannister and Targaryen, for our fellow nerds): reds, gold and black. Even our caterer got into it with tree trunk serving bowls and rustic yet elegant frames for the food descriptions.
What special projects or DIY projects did your create?
All my decorations were essentially DIY. The photographers were in love with the handmade dragon eggs friends of ours made us (I then bought a silk piece of fabric and chest to match).
Probably the best DIY project of the wedding were the table and name cards.
I told our friend May-Lin my vision for them: I wanted people to be seated by Game of Thrones "house" instead of by a number. May-Lin immediately told me she'd take care of it with her crazy creative Photoshop skills.
They came out fantastic! I actually had a few guests admit to me that they stole their table cards because they were so impressed. I was too; since I printed them out on cardstock twice just to make sure I got the color levels just right.
What's your favorite part of Memphis/getting married in Memphis?
Brad and I are huge supporters of locally-owned Memphis businesses, so we wanted to incorporate that into our wedding.
High Cotton is our go-to beer, and the brewery is our go-to place before events and games downtown; therefore, it was obviously our go-to beer for the wedding! The High Cotton beer was a hit, especially with my dad who is a 'I only drink Budweiser' guy.
The Muddy's cupcakes were also an easy choice for me and Brad.
Another easy choice: Deciding to cut the cupcakes with Brad's sword I bought him as a wedding gift.
What do you love about being married?
There are so many things I love about being married. What I love the most is knowing I have someone there for me when I have something to celebrate or when I need a support system.
One time I was having a really rough day; he asked me what I needed and I told him I really wanted comfort food when I got home from work, specifically microwave macaroni and cheese.
He went beyond that: He found a recipe to make homemade macaroni and cheese. With pimento cheese. And bacon. It's those simple things that just mean the world and show me that he will go above and beyond for me.
What advice do you have for brides currently planning a wedding?
To those currently planning their wedding: You will have so many people giving you input on everything from what cake to serve, what dress your bridesmaids should wear, what tablecloths you should have, how your wedding centerpieces should look… Do what you want that keeps everything true to you and your significant other!
Otherwise, you will look back and think, 'That wasn't me.' That's not to say don't seek advice from friends and family, but when it comes to the things that are important to you and your future spouse, make that happen.
Wedding Ceremony
The wedding ceremony was an unplugged ceremony where guests could disconnect and focus.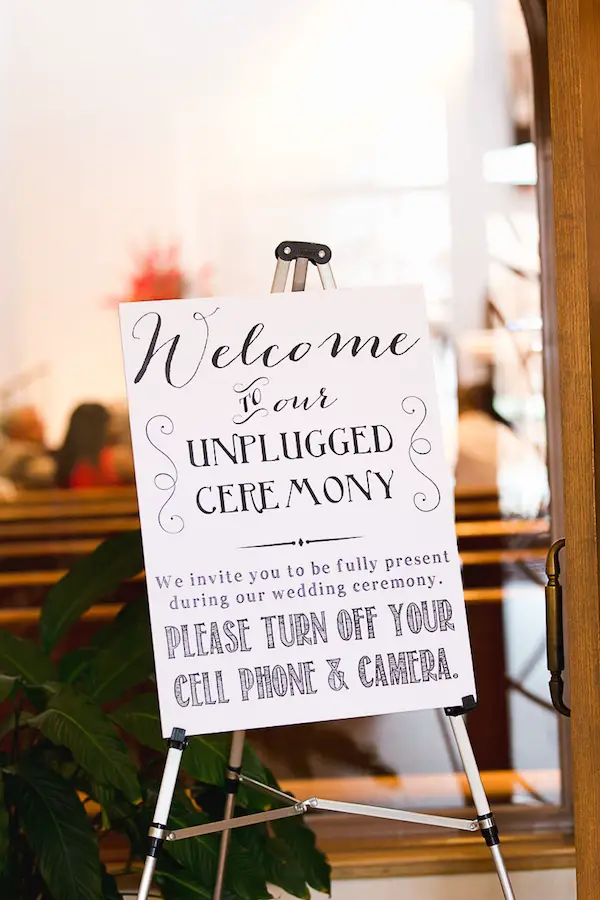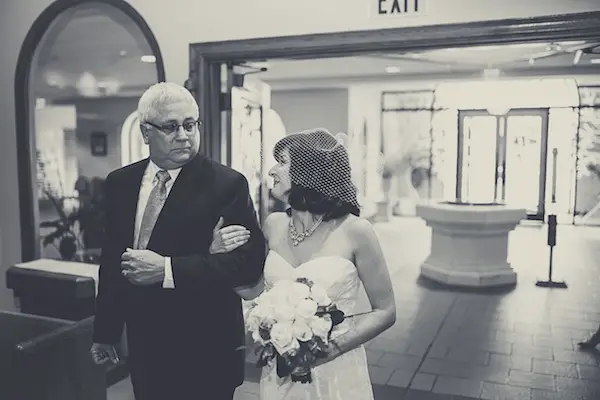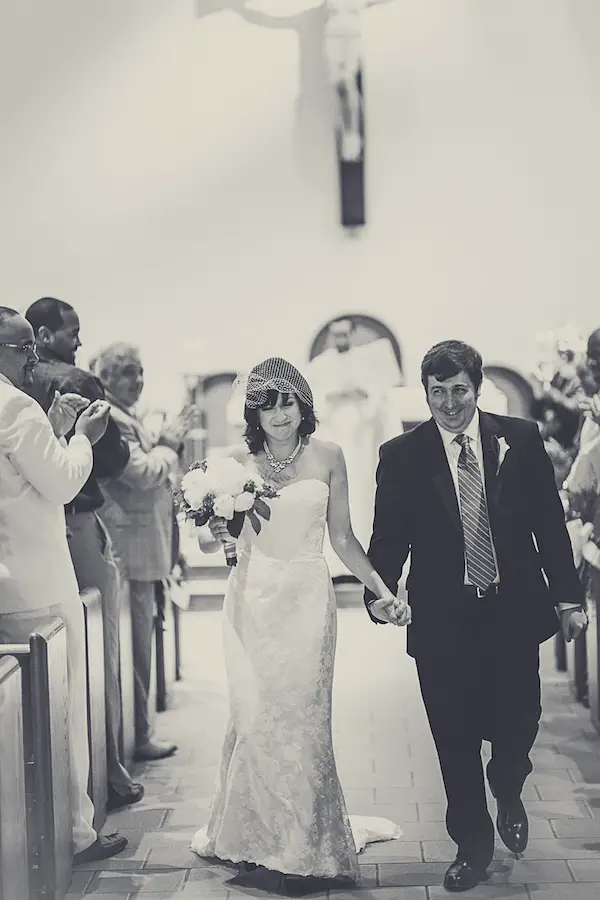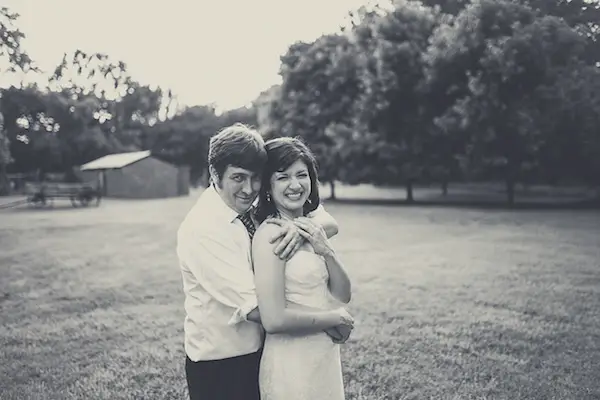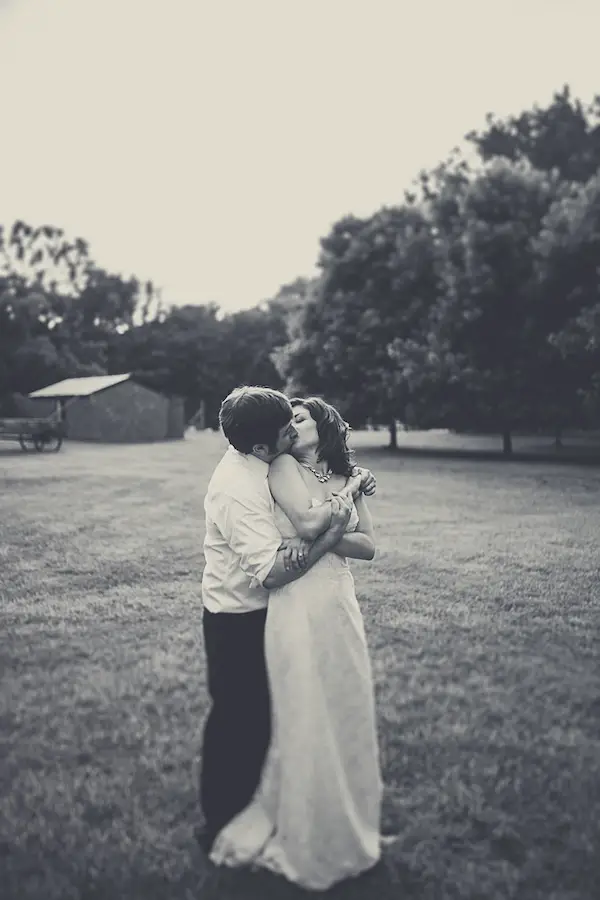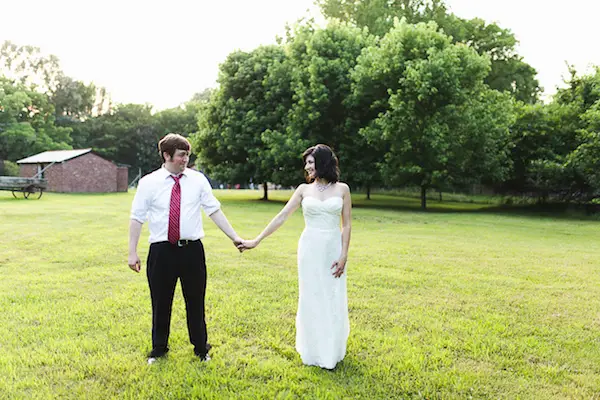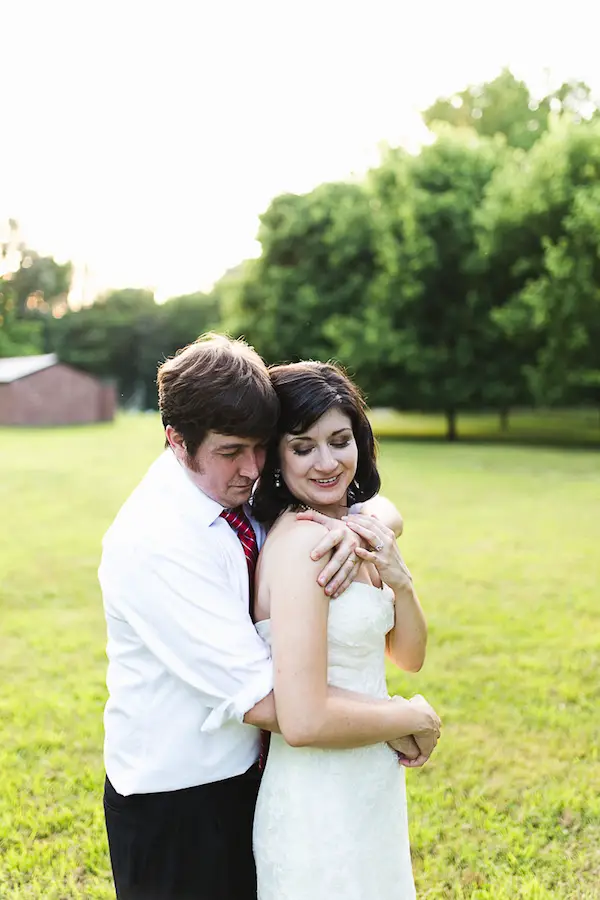 Game Of Thrones Wedding Reception
The Game of Thrones wedding details came through in the wedding reception decor. From the table numbers to the cake cutting sword you could see the influence everywhere.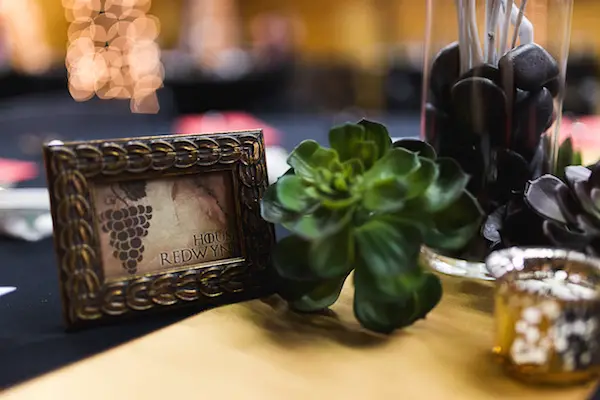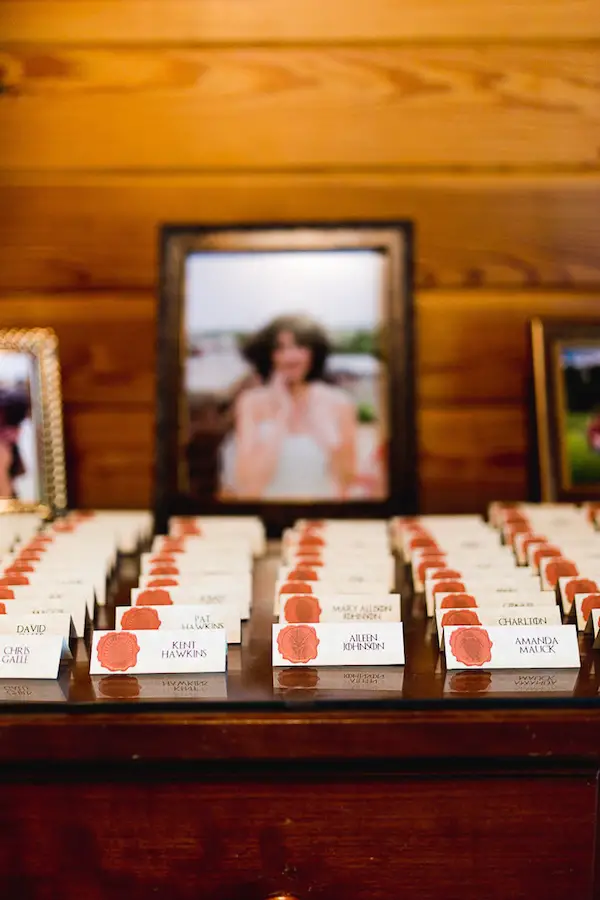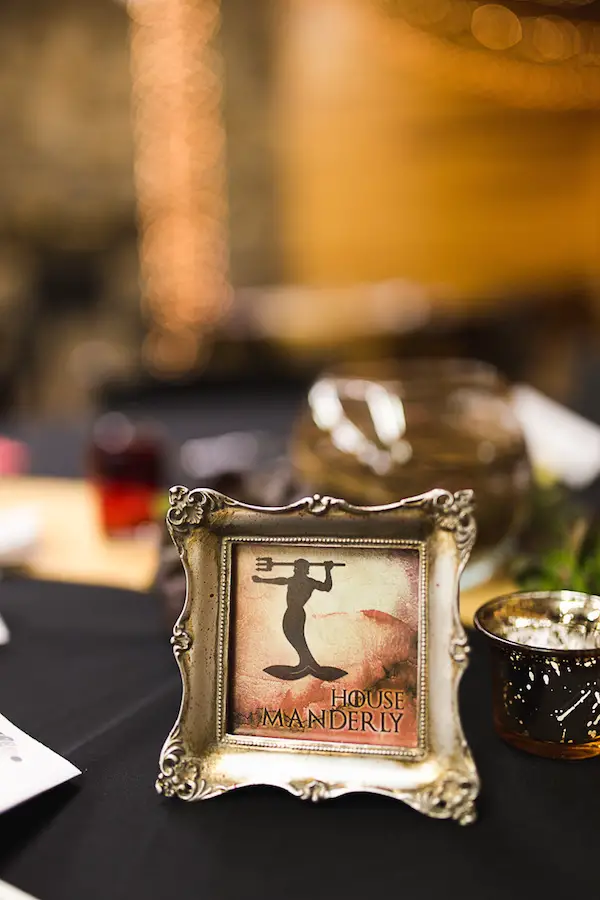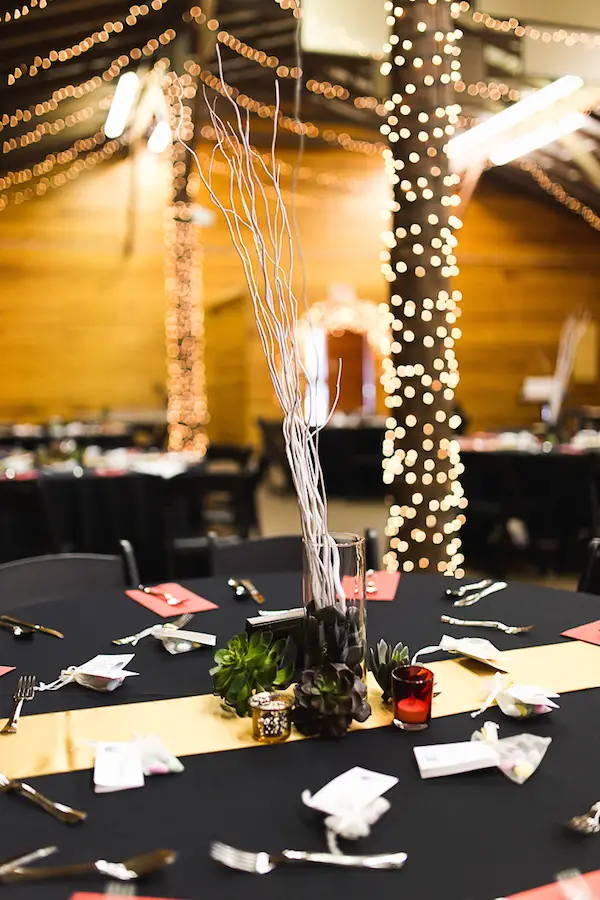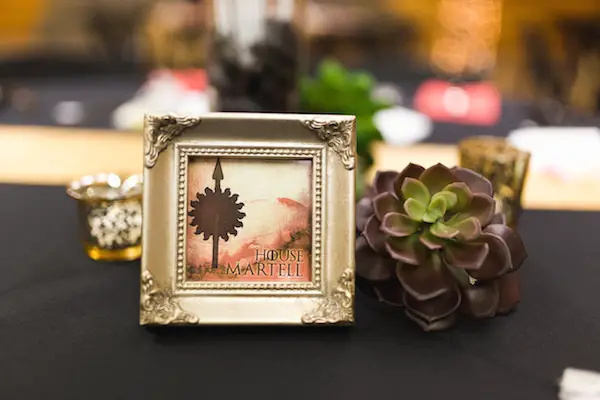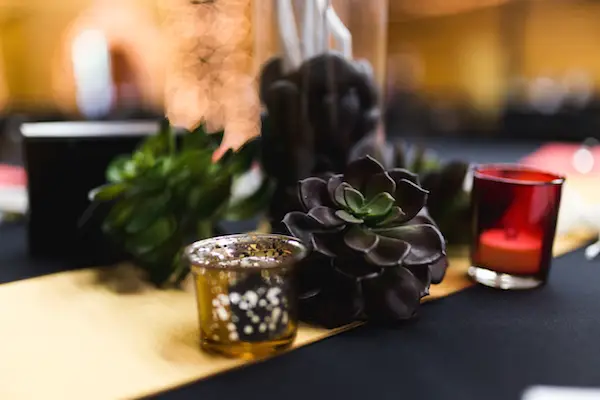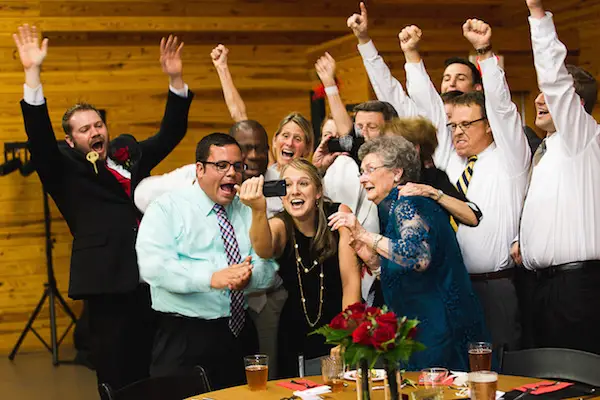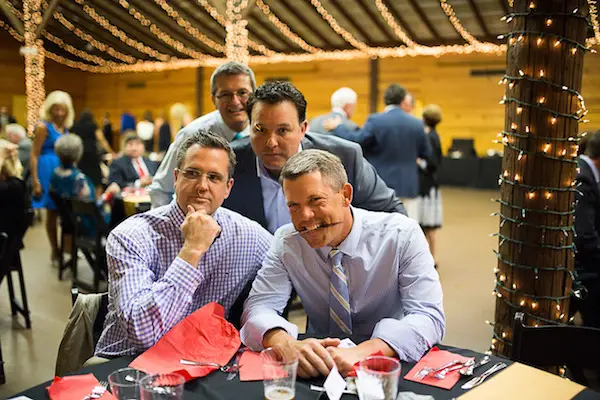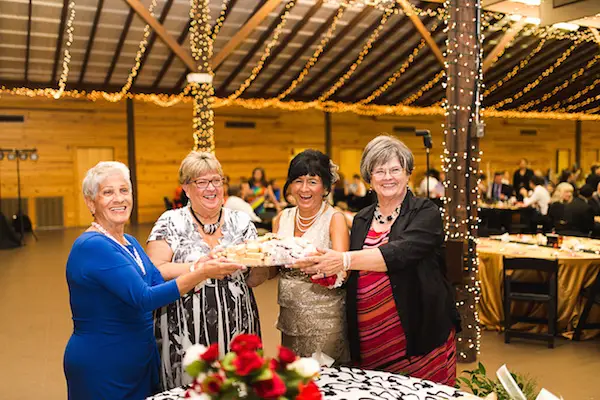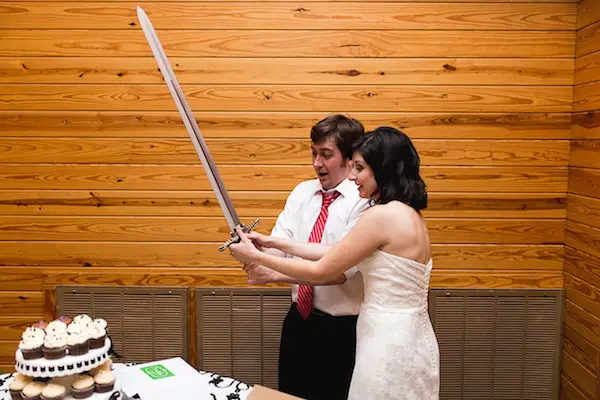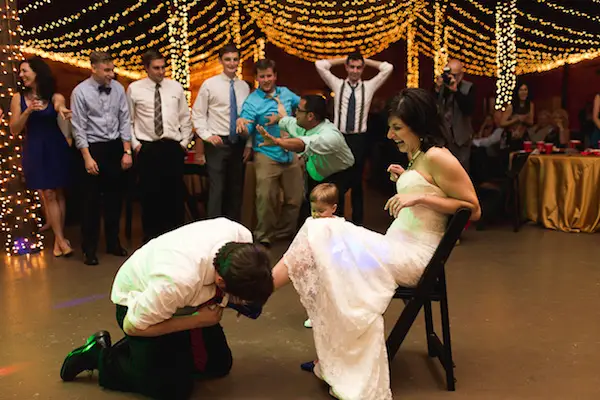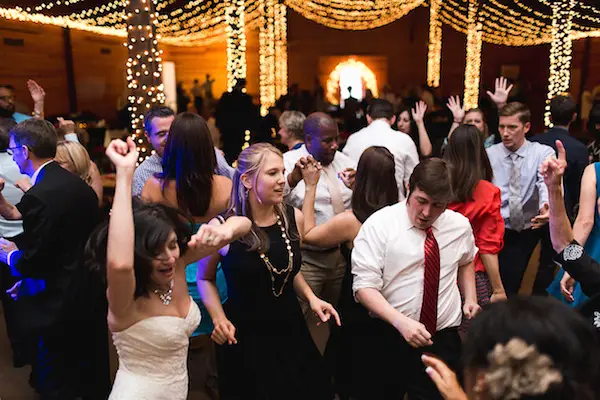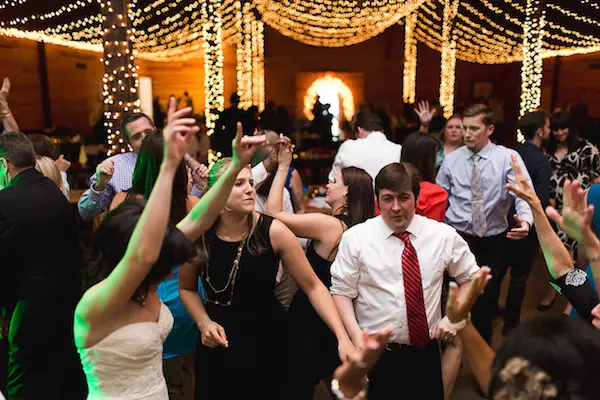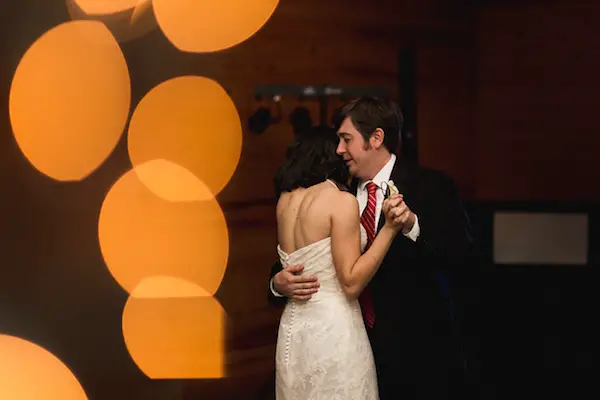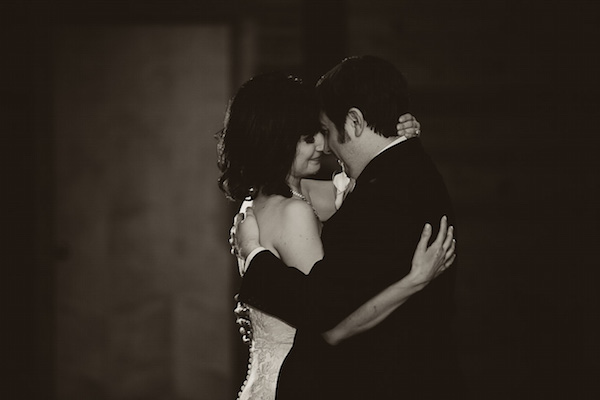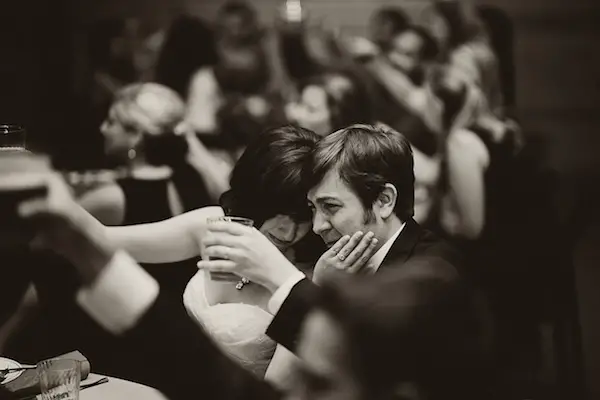 Photos: Elizabeth Hoard Photography
Memphis Wedding Pros
Let's celebrate the wedding vendors that made this Game of Thrones wedding happen!