If you follow Mid-South Bride on social you know we love pretty engagement rings. Give us diamonds, sapphires, pearls, and beautiful settings any day.
However, there are some activities we all participate in where you don't want to risk your engagement ring getting lost of damaged. If you regularly play sports, have tactile hobbies, or even travel frequently then you may want to look into silicone wedding rings.
I'm taking a look at some of the most popular silicone wedding rings on the market: QALO, ROQ, and ENSO. How do these silicone rings stack up? Which was my favorite?
Silicone Wedding Rings Comparison
I loved trying on these silicone wedding rings!(As noted on YouTube, I pronounce Qalo incorrectly!) Here are the three brands I tried on in this silicone wedding ring comparison video:
Those aren't the only silicone rings out there. There are literally hundreds/thousands of different kinds. Check out more on Etsy.
Which silicone wedding rings did I prefer?
In the video comparison I tried out a Qalo Silicone Ring, ROQ Silicone Ring, Enso Braided Silicone Ring.
After the video and several months later (I wanted to make sure the rings were well tested and they definitely have been!), I still love my Qalo and Enso rings. The ROQ has not held up as well and is pretty flimsy so I no longer even wear it. However the Qalo and Enso rings has been so amazing that I've had both of those on in equal rotation. I've also planned purchases for more silicone rings from both brands.
The Enso Braided Silicone Ring has inched out the Qalo simply because I've personally fallen in love with the braided style and love the dark blue coloring.
Why are Silicone Wedding Rings popular? 
Typically we think of gold and silver when we think about wedding rings, but silicone rings have increased in popularity over the last few years. The rubber version of traditional wedding bands has so many benefits for bride and grooms that the market for them has exploded.
These rubber bands made of silicone come in both men's and women's styles and sizes and are a great alternative to the traditional metal band. These rings are very safe and designed to prevent injuries traditional rings can cause because if they get caught the ring will break before causing damage to your finger. Silicone is durable but also flexible enough to be safe in many workplaces. Silicone wedding rings are also non-conductive and hypo-allergneic which makes them a great choice for certain professions.
Silicone rings grew in populating due to couples leading active lifestyles who wanted to wear silicone wedding rings during outdoor activities, sports, and at the gym. Being able to leave traditional rings at home for safekeeping hit a wide audience with fitness fiends and professionals and also extended to other groups like travelers, people with small kids, and those with metal allergies.
Silicone rings let you still symbolize your marriage without having to worry about many of the concerns that come with traditional wedding ring.
What are the benefits of silicone wedding rings?
Safety and comfort are the reasons why silicone rings took off in the first place but there are other benefits as well!
First, the rings are fashionable. They come in a variety of shapes and colors. As you can see in the video comparison, I tried multiple colors and shapes. There are geometric and braided options, and there are also ways to customize your ring with text or other patterns. You can have a different silicone ring to match every outfit!
Second, silicone rings are affordable. Cheaper rings start at just $5 and the better quality silicone rings are still just $20. The fanciest options infused with metals are still only $40 each. Much less than the hundreds or thousands many of us spend on  If you do want multiple rings in different styles you can easily afford to buy multiple options.
Where can you buy silicone wedding rings?
Below I've linked some of my favorite options from the brands I love most for silicone ring options.
Enso Silicone Rings are available on Amazon and in many major fitness stores along with their website.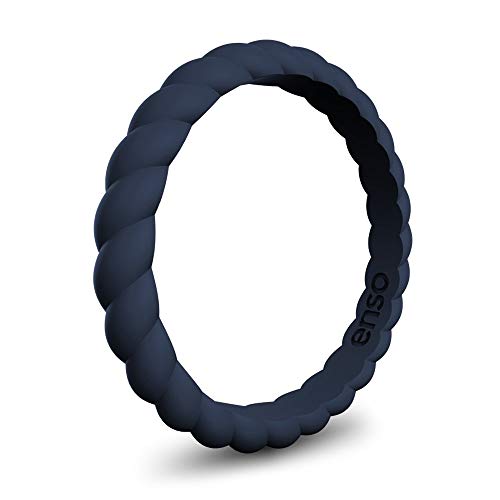 Enso Rings Braided Silicone Ring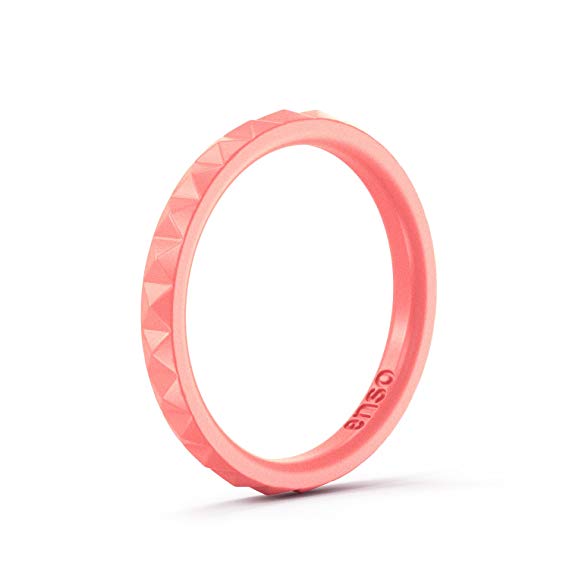 Enso Rings Pyramid Stackable Silicone Ring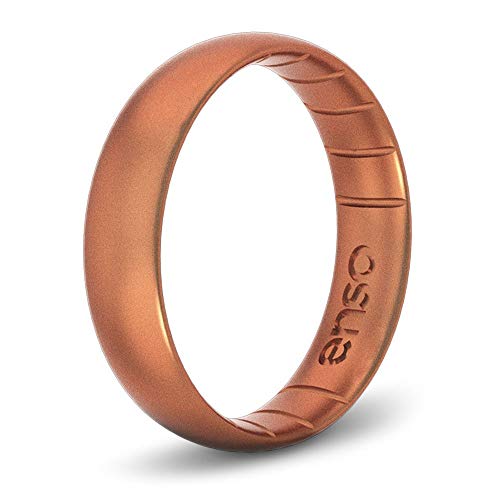 Enso Rings Thin Elements Silicone Ring – Infused with Precious Metals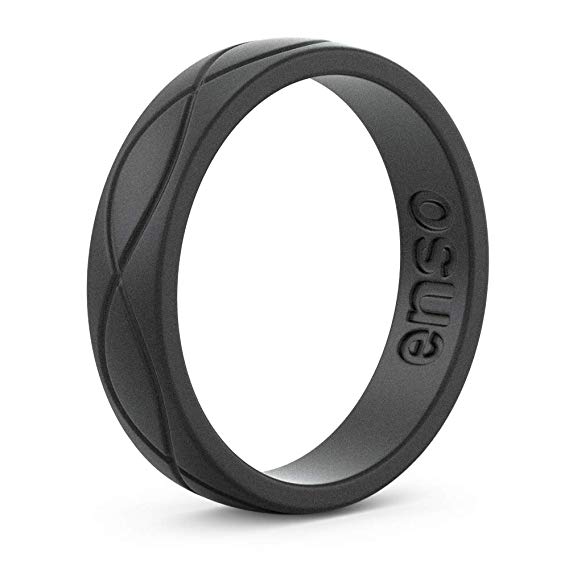 Enso Rings Women's Infinity Silicone Ring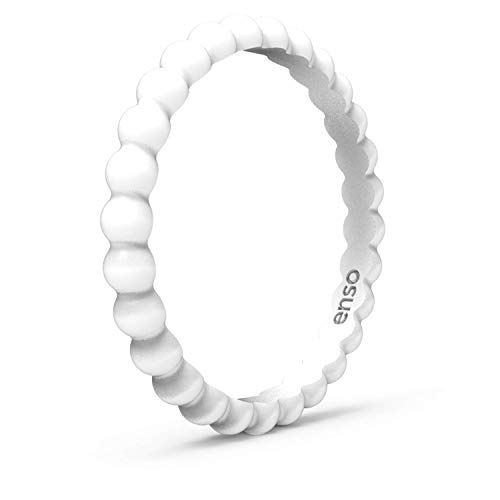 Enso Rings Beaded Silicone Ring
Qalo Silicone Rings are also available on Amazon and on their website.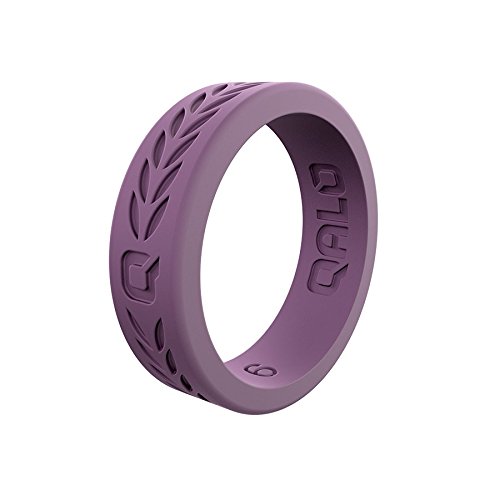 QALO Laurel Functional Silicone Wedding Ring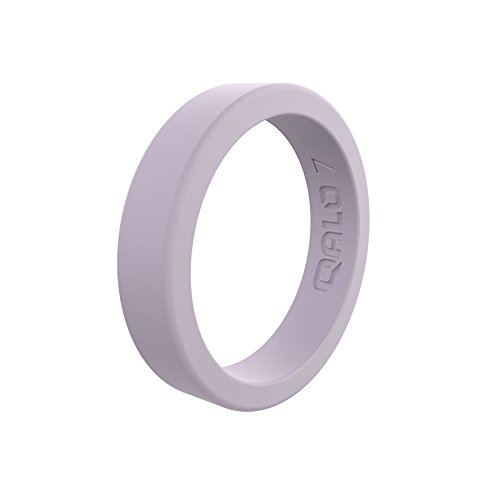 QALO Women's Functional Silicone Rings
In addition there are many other brands selling silicone rings on Amazon and on Etsy. Find some that you love and enjoy!!