Shelby and Preston were married in Memphis at St. Louis Church with a reception at The Germantown Country Club. This wedding was very much centered in the Mid-South area where the couple lives their lives.
Pink & Grey Wedding Colors
This wedding from Shelby and Preston shows how a lovely color palette can be carried throughout the wedding in many details:
flowers
ribbons
umbrellas
cake
signs
reception decor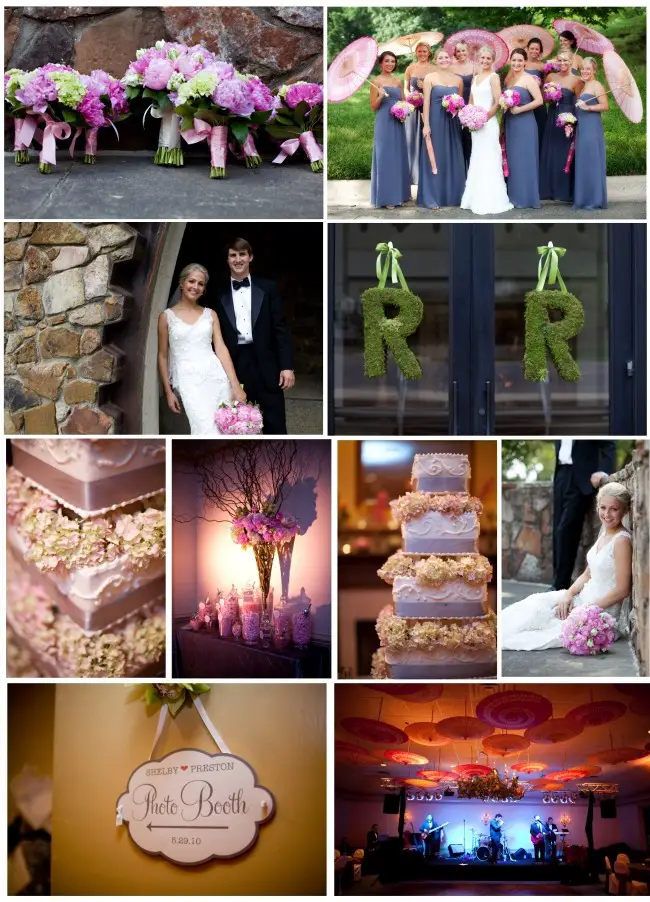 The color palette was soft and the wedding itself was incredibly fun! They included a photo booth, live band, and lots of delicious food at their wedding reception.
To make it even more delightful you could include these things and a signature Memphis themed cocktail too!
They had a gorgeous blush pinks and gray wedding palette. So many great pieces of inspiration in this pink and grey wedding!
The wedding was a great example of how to include your colors from start to finish.
Wedding Color Inspiration
Are you planning your wedding and looking for wedding color inspiration? Check out these posts for more color specific wedding inspiration:
These posts will give you ideas for how to implement your own color choices as well as this pink and grey Memphis wedding did!
Memphis Wedding Details
Want a little help finding your own Memphis wedding pros?
Check out these helpful guides: