The Memphis Tigers hold a special place in the hearts of many Memphians. Whether you went to the University of Memphis of just attend football games, you might enjoy this Memphis Tigers wedding inspiration.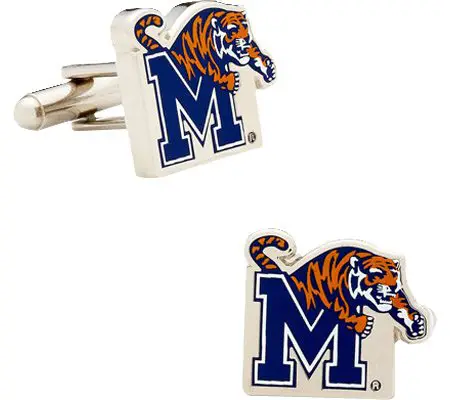 This round up includes our favorite ideas for Memphis Tigers wedding inspiration!
The following wedding ideas are ways you can incorporate your love for the Tigers into your wedding. Use one or use a few to bring in that Tigers spirit to your wedding.
This post contains affiliate links to the products we've chose from trusted websites like Etsy and Amazon.
Memphis Tigers Cufflinks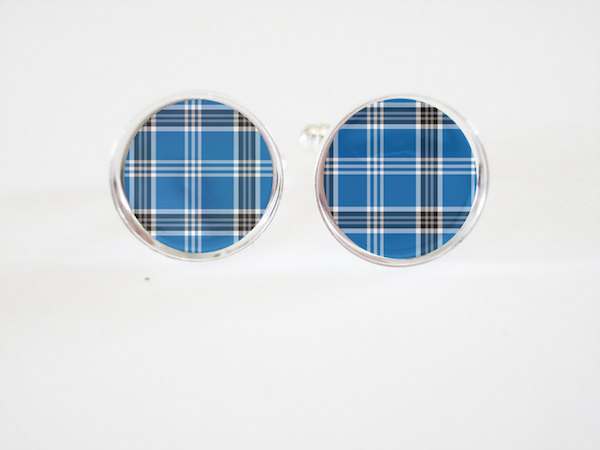 Cufflinks for the groom can showcase Tigers colors in a subtle way like these Blue and Gray Plaid Cufflinks by Bread Winners. These custom blue and gray men's cufflinks are a great way to show off a little bit of Memphis Tigers appreciation in a subtle and fun way.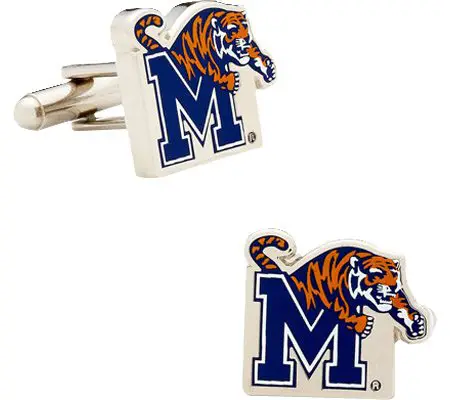 You can also go full out Memphis Tigers with these Memphis Tigers Cufflinks on Amazon. With the true University of Memphis Tigers logo these cufflinks will liven up any suit!
Memphis wedding cufflinks offer a great opportunity for your groom to show off school pride. They also make great gifts for the groomsmen in your wedding.
Memphis Tigers Garters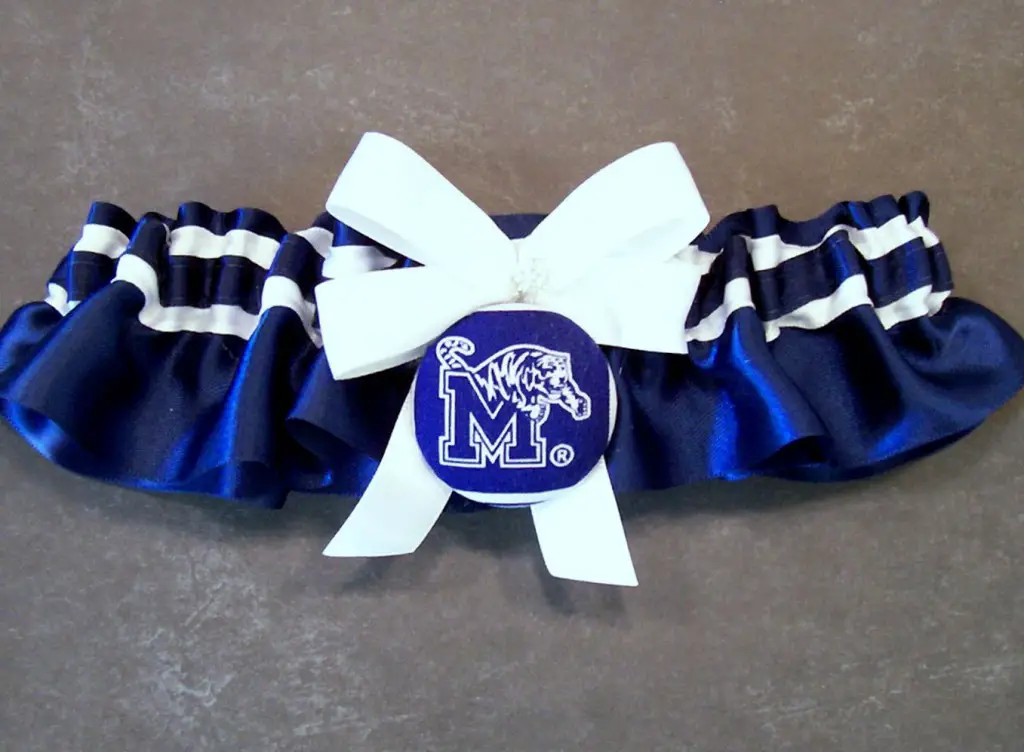 If you are planning to do a bouquet toss and garter toss then you can show your love for the Memphis tigers with this Handmade White and Navy Blue Wedding Garter Bridal Garter by Team Time Bridal on Etsy.
This University Of Memphis Tigers themed wedding garter is made with navy blue satin and a Memphis fabric covered button embellishment.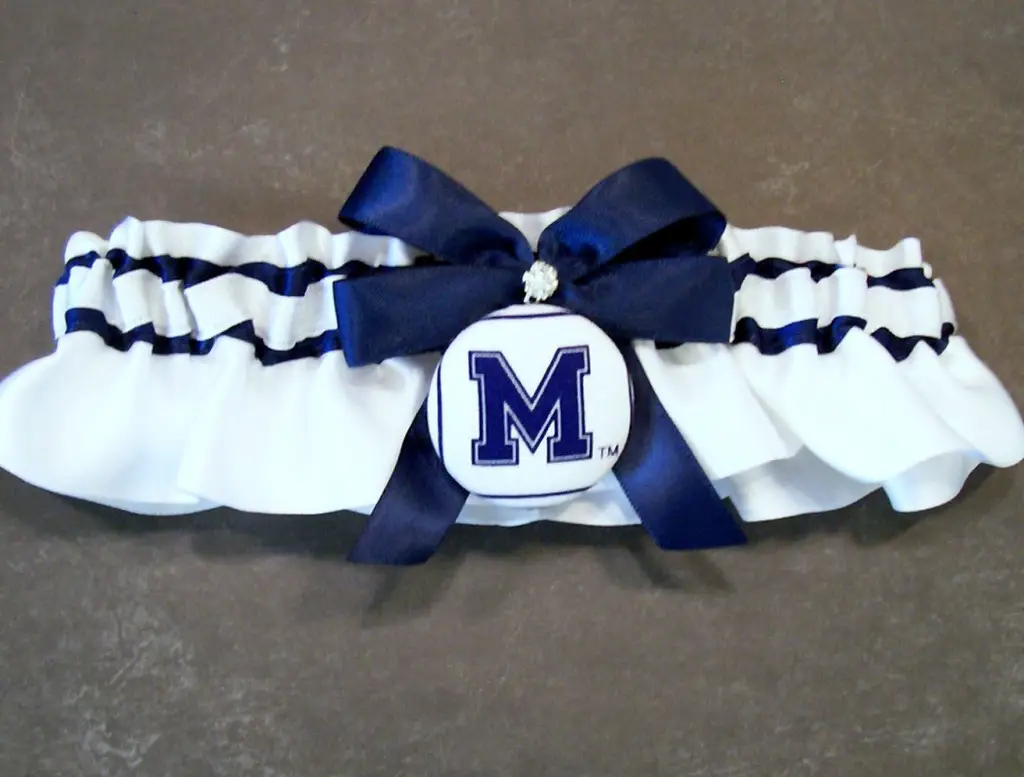 A similar wedding garter in white is this Handmade Navy Blue and White Wedding Garter Bridal Garter by Team Time Bridal on Etsy.
It's an easy and fun way to show off your Memphis Tigers pride without going overboard. Garters are a great way to incorporate teams, brands, or inside jokes!
Memphis Tigers Groom's Cake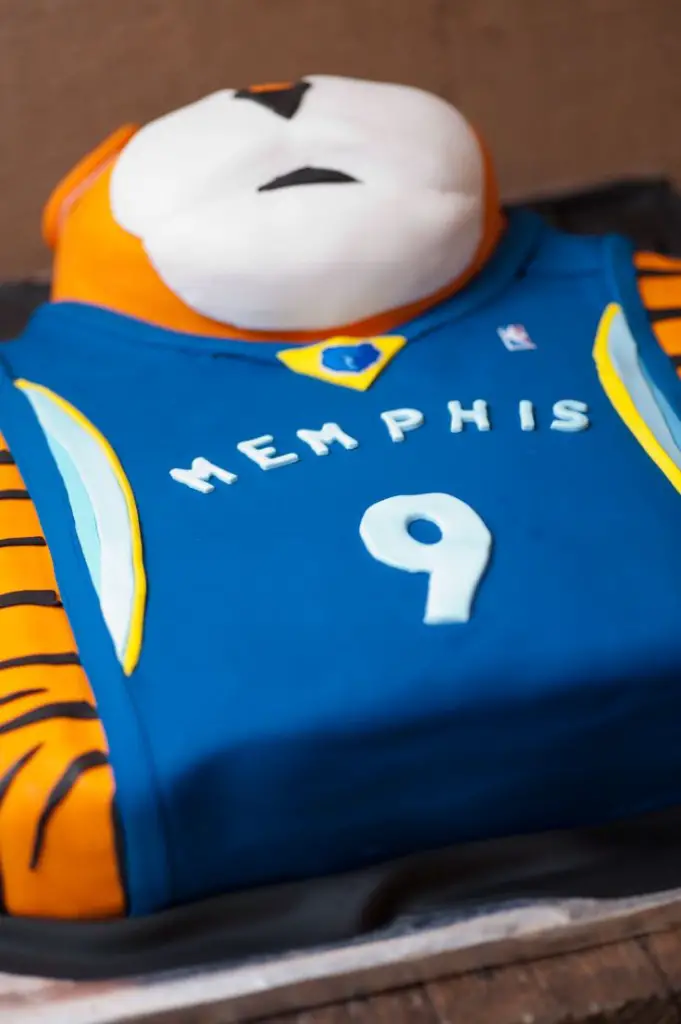 Your groom might want a Memphis Tigers Groom's Cake like this one created by Oh My Ganache and captured by Melissa Sweazy.
You can combine your love for multiple Memphis sports teams with this cute groom's cake idea.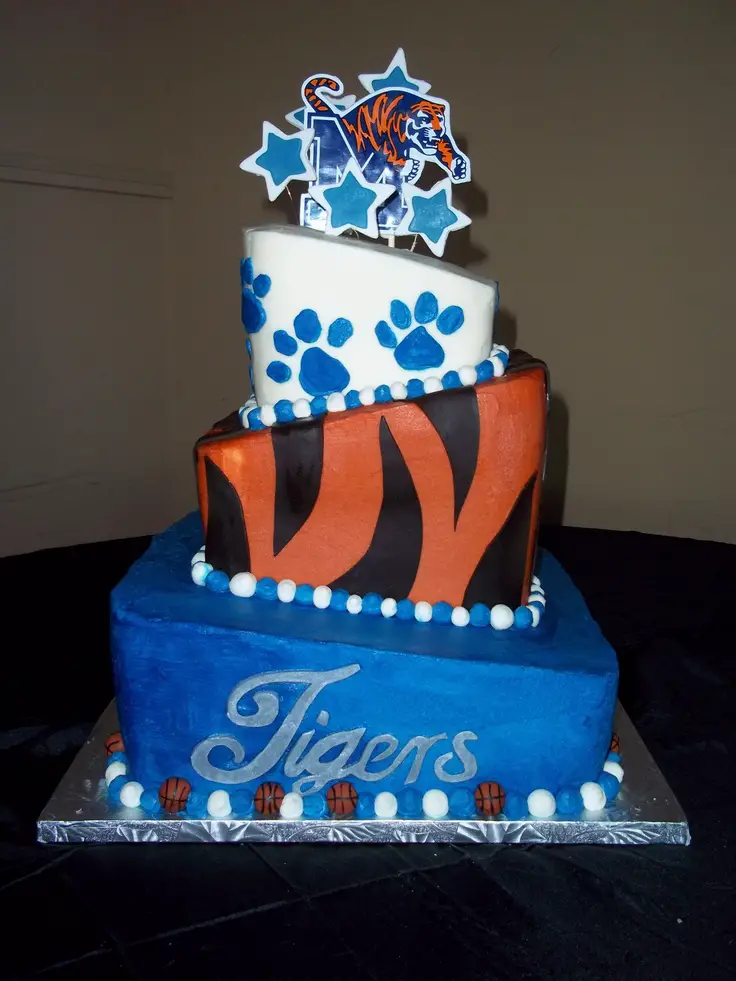 This topsy turvy Memphis Tigers groom's cake by Frost Bake Shop would delight any Tigers fan.
The tiny basketballs on the bottom of the cake could be exchanged for footballs. There are lots of little decorations that can fit your style.
Tigers Wedding Cake Toppers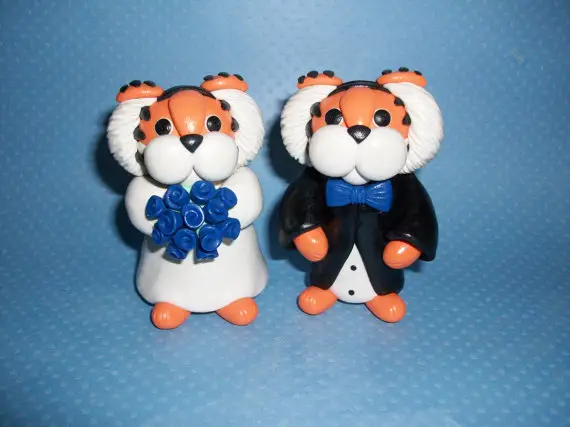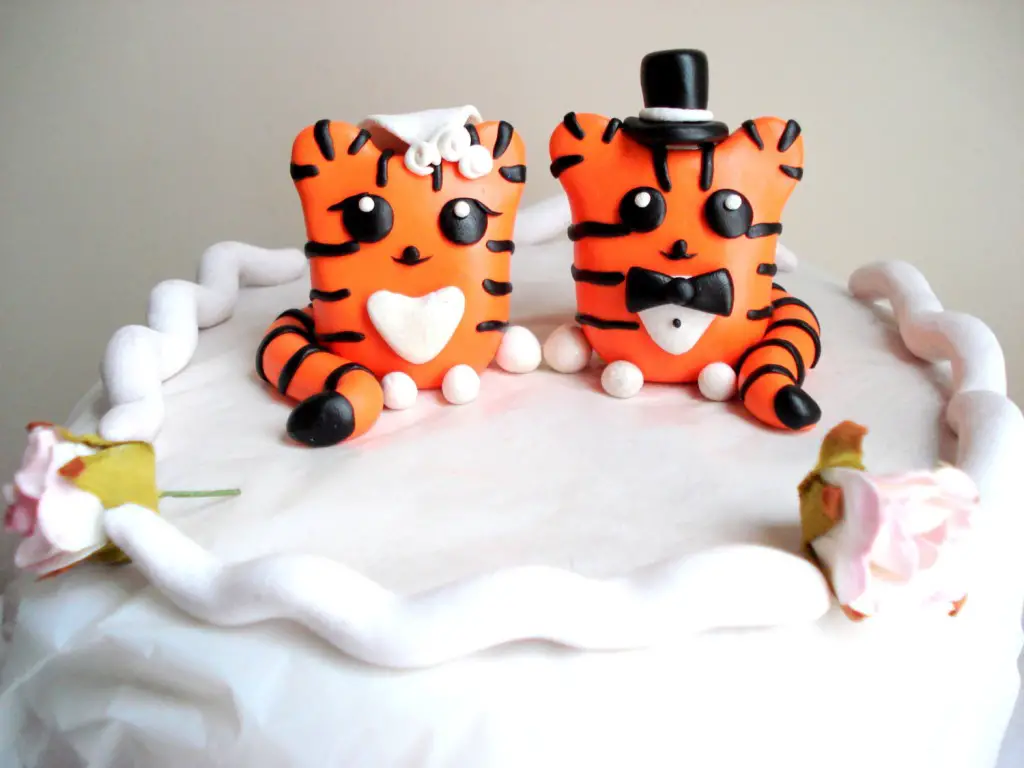 Tigers cake topper by Magical Gifties. These adorable little Memphis Tigers bride and groom cake toppers are the perfect little touch to add to your cake.
They are fun but small enough to not take too much away from how beautiful your wedding will be.
Blue Bridesmaid Dresses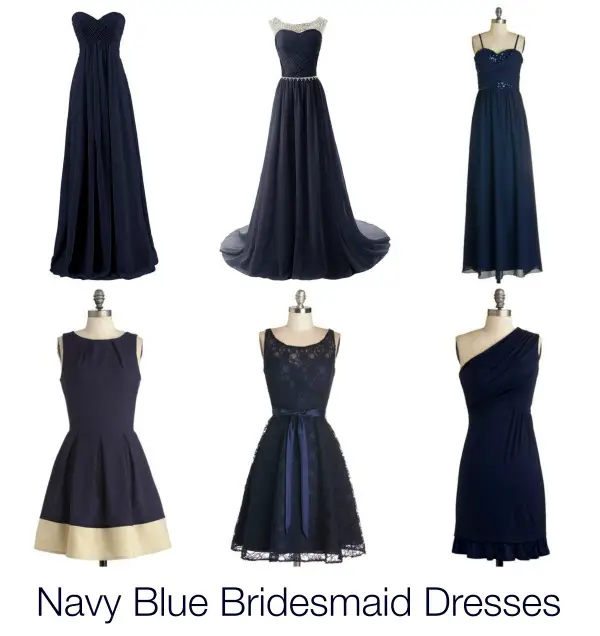 For a subtle nod to the Tigers, you can use blue and gray as your wedding colors.
These navy blue bridesmaid dresses are great for weddings. Your bridesmaids will also thank you because you can always wear a navy dress after the wedding is over.
Blue Wedding Shoes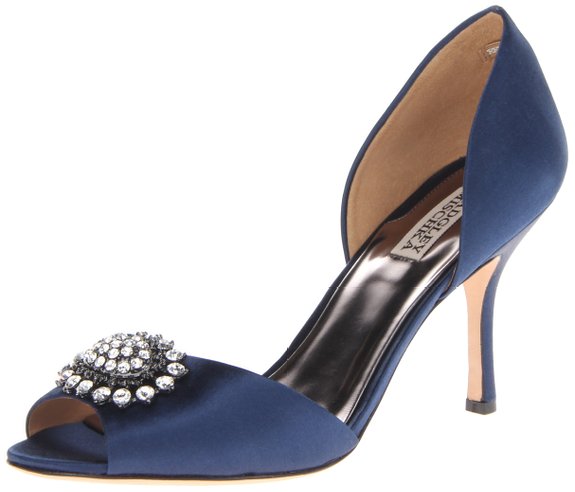 The Women's Lacie Navy Blue Pump from Badgley Mischka might be the perfect wedding heel for you if you plan to represent the Memphis Tigers in your wedding theme!
Blue wedding shoes are a popular choice for brides and it doubles as Memphis Tiger themed!
Those are just a few of the ways you can show love for the Memphis Tigers at your wedding. If you are mega fans it's always  fun idea to incorporate your love for your favorite local team!
Memphis Wedding Inspiration
If you're thinking about incorporating more Memphis themes into your wedding, check out these posts:
And for those of your planning your wedding in Memphis, don't miss these articles: