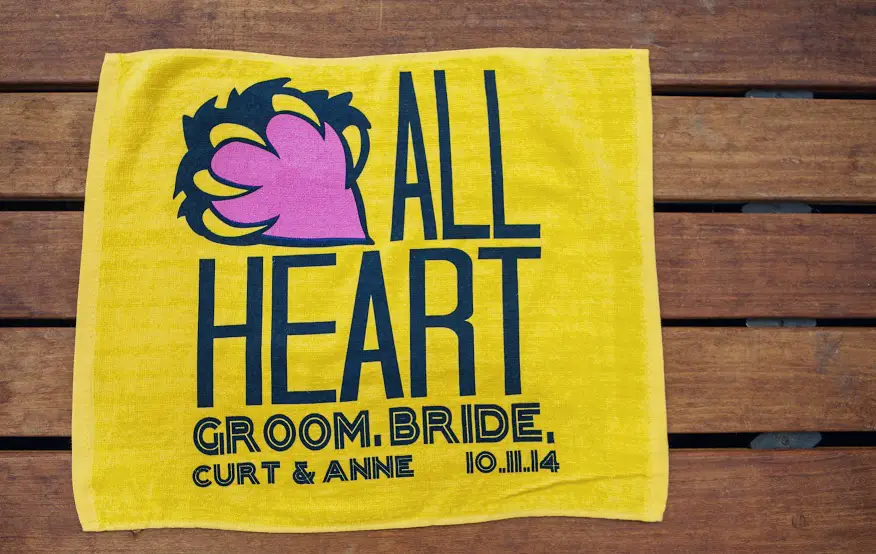 Since the Memphis Grizzlies are currently in the playoffs we thought it was the perfect time to share this amazing Grizzlies-inspired Memphis-loving wedding.
Anne and Curt met while teaching high school in Memphis and their wedding showcased both their love for Memphis and each other.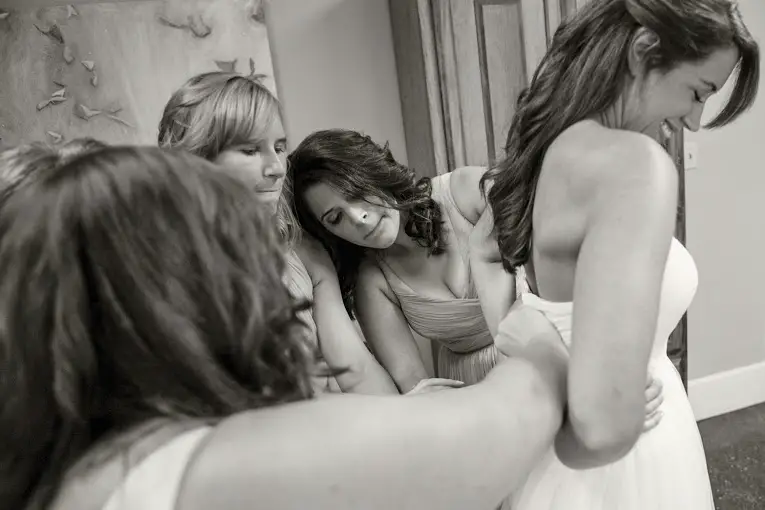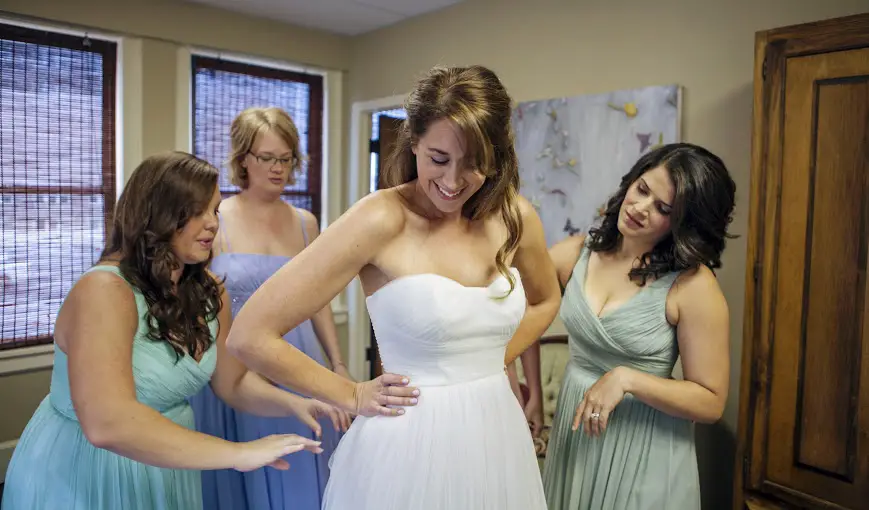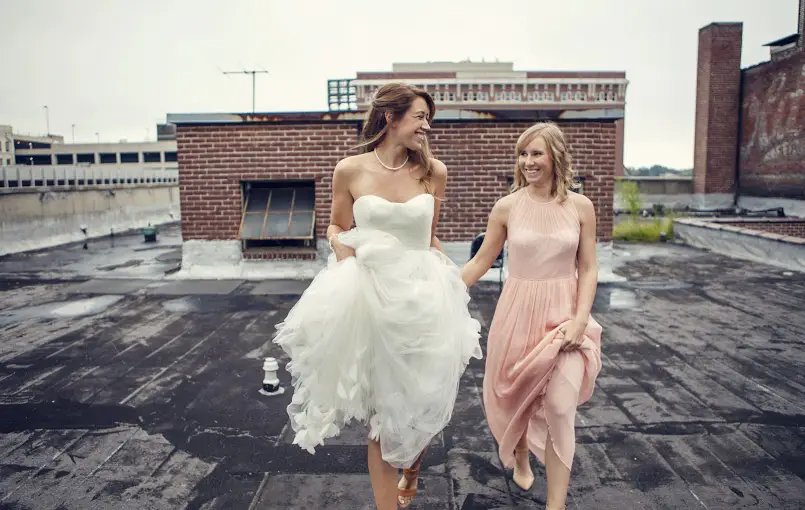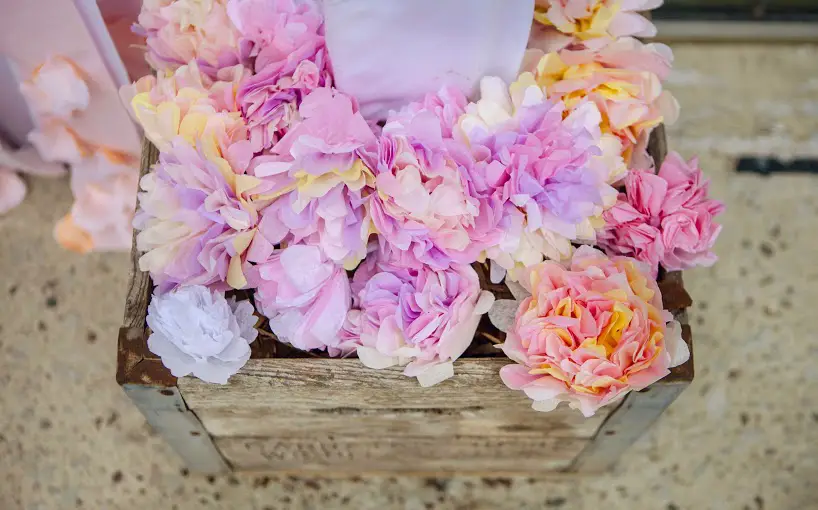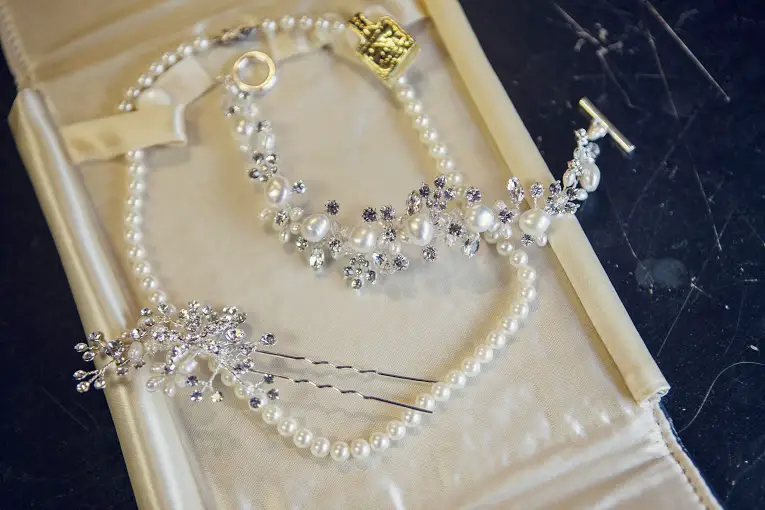 Anne and Curt had a theme for their wedding: All Heart Groom Bride. Inspired by the slogans and growl towels of the Memphis Grizzlies during playoff games, the couple had their own growl towels created to mark their wedding day. As two huge basketball lovers the towels doubled as favors and added an extra bit of fun to the wedding experience for guests.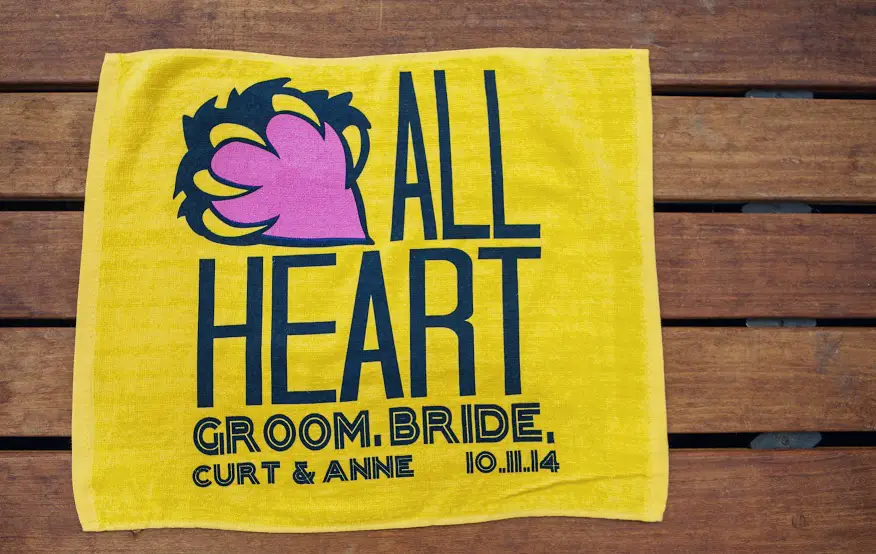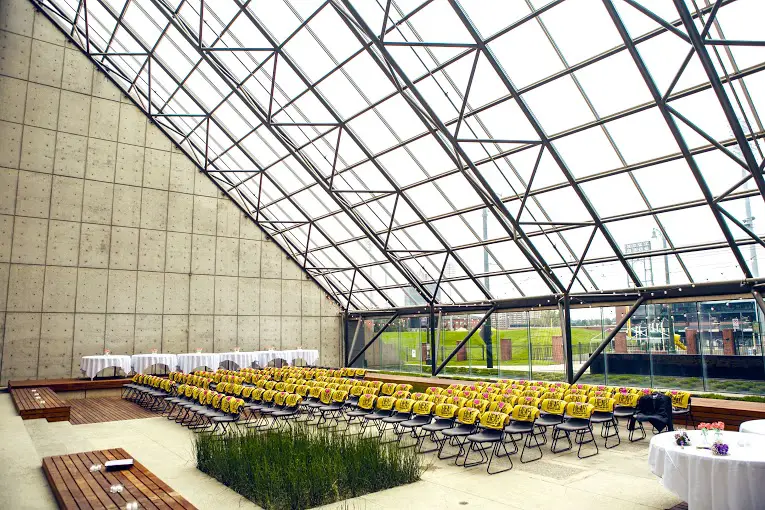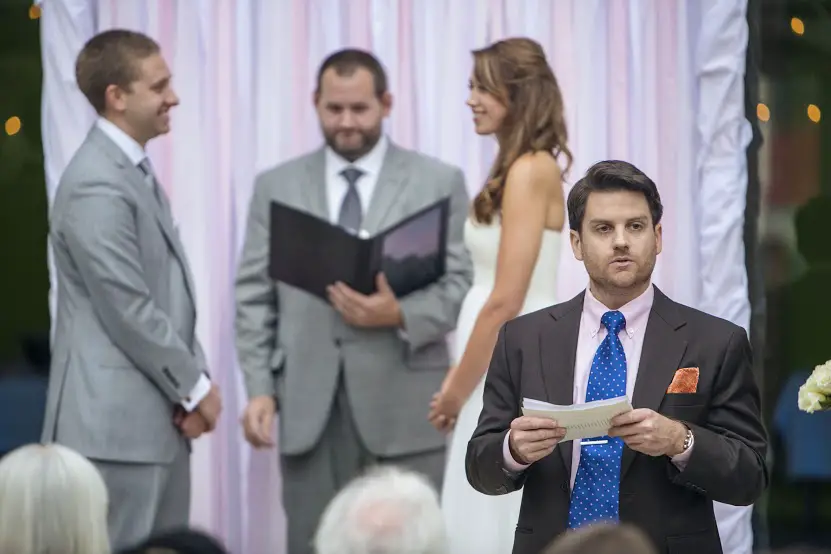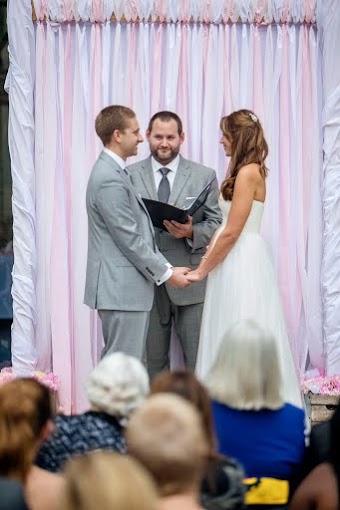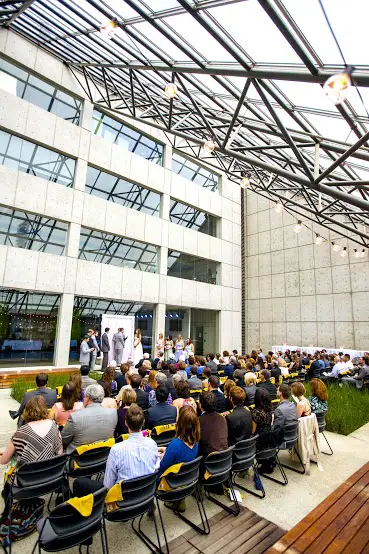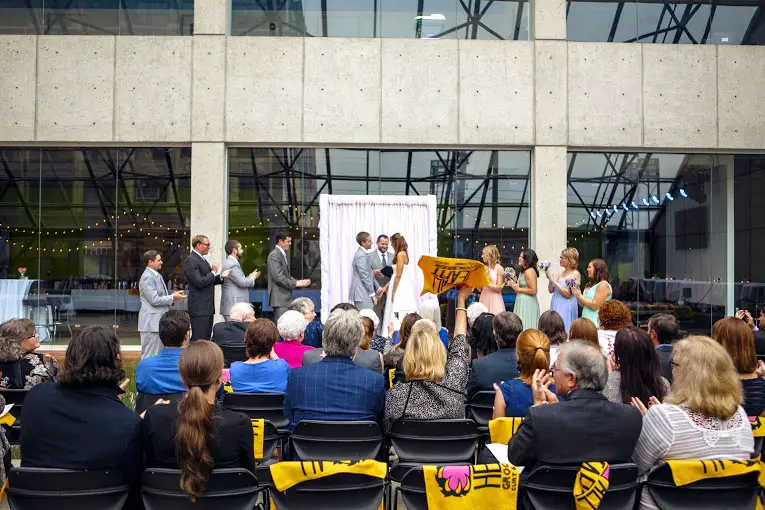 The Love Story
Anne shared her love story with us:
"Curt and I met while teaching at the same Memphis high-school in 2008 (he's from here and I moved here straight out of college in 2006) and we were immediately great friends but didn't start dating until 2010. He proposed during the summer of 2013 when we were on vacation in Jacksonville, Florida. We were out swimming in the waves and he picked me up, threw me into a wave, and by the time I came back up he had his grandmother's engagement ring out. In the middle of the ocean. It was a huge surprise, to say the least!"
The Wedding Story
Anne share her wedding vision and the unique details she included in the wedding:
"We both love Memphis so much and we wanted to share that with everyone at our wedding. From tiny details like the groom's cufflinks (designed like the City of Memphis flag) to our reception menu (Gibson's donuts instead of traditional wedding cake, and chicken & waffle sliders), we loved finding ways to incorporate the city we call home into our wedding day.
It was important for us to have the ceremony and reception as close to Main Street as possible so guests from out of town could be within walking distance of wedding events and Beale Street/downtown attractions. Visible Music College gave us an awesome opportunity to keep everything in the heart of downtown and to have an indoor wedding with an outdoor feel, since the weather can be unpredictable in October. The atrium was a beautiful and open space for our ceremony, and the concert hall in the next room was great for loud music and dancing while keeping the atrium calm and quiet for food and conversation. Our ceremony was very personal to us, and was officiated by our close friend (and Best Man) Jordan Stewart.
One of Curt's former high-school students makes beautiful origami, so instead of buying flowers for the reception we commissioned her to make us more than 200 roses, and she did an absolutely beautiful job….and since they last forever we still have "bouquets" of them in vases in our apartment!
Living downtown meant there was no shortage of locations for fun photo opportunities, and our photographers were INCREDIBLE when it came to running around all over downtown with us! We did our engagement photos in some of our favorite downtown places: Main Street, Beale, Riverside Drive, the rooftop of our apartment building, and the fountains outside of City Hall. Our gym is on the 3rd floor of the Cadre Building, and once we saw the painted Rendezvous billboard on the roof, we realized it would be a perfect place for wedding party photos.
When you go out on Beale Street there are giant airbrushed photo backdrops, so instead of renting a typical photo booth for our reception, we went to the mall and had an airbrushed "Welcome to Memphis" backdrop made. We set a camera up on a tripod about ten feet away and guests could go over and take their own photos with a remote control hidden in an origami rose, which made for a VERY entertaining slideshow afterwards.
Our absolute favorite detail to plan was our Growl Towel favors. We're both HUGE basketball lovers and knew we wanted to have Grizzlies-themed favors, so Curt hand-drew the Grizzlies claw-logo around a heart instead of a basketball for the towels. We put them on the back of guests' seats for the ceremony the way they are at the Fedex Forum for playoff games. There were a couple of them waving at the end of the ceremony, and we left our reception in a tunnel of towels instead of flower petals or sparklers or confetti. Tony Allen saw and retweeted the towels himself (the saying "All Heart, Grit, Grind" came from one of his post-game interviews a few years ago), which made it even more fun!"
So fun! Thank you to Anne for submitting your wedding and sharing the love of Memphis with everyone.
Memphis Wedding Vendors