If you are getting married in Memphis, these wedding day cufflinks are the perfect way to incorporate a touch of the Bluff City into your wedding.
They make perfect gifts for groomsmen and a stylish statement piece for your Memphis loving groom. They are a stylish and fun addition to any formal outfit!
I Love Memphis Cufflinks
Show a little Memphis pride with these I Love Memphis cufflinks.
I Heart Memphis Cufflinks via Neonblond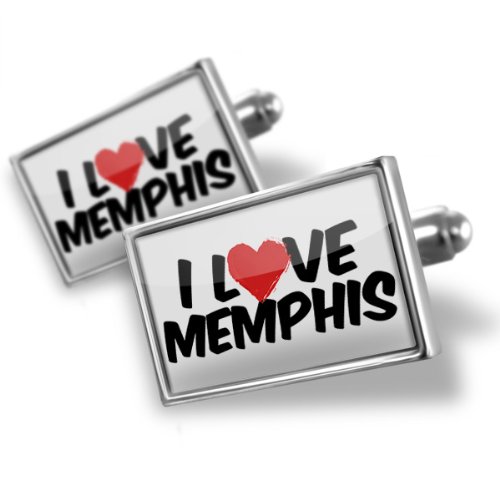 I Love Memphis Cufflinks via Neonblond
Chalkboard I Love Memphis Cufflinks via Neonblond
Somebody in Memphis Loves Me Cufflinks via Neonblond
Memphis Sports Cufflinks
Represent your favorite Memphis sports team with these cufflinks.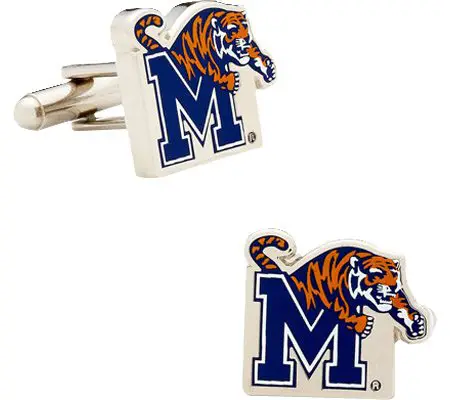 Memphis Tigers Cufflinks
 via Cufflinks Inc
NBA Memphis Grizzlies Cufflinks
 via Cufflinks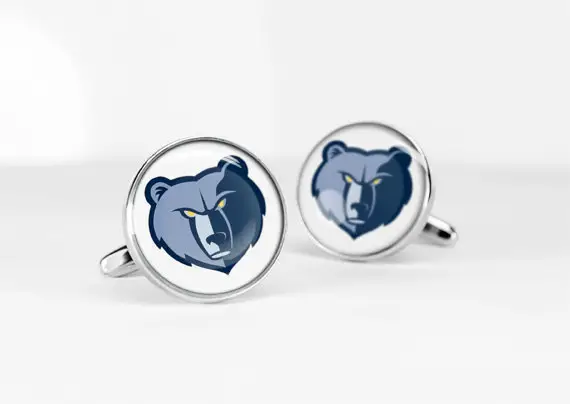 Memphis Grizzlies Cufflinks via MiCuff
Memphis Map Cufflinks
Add a bit of pizazz to your outfit with these Memphis map cufflinks.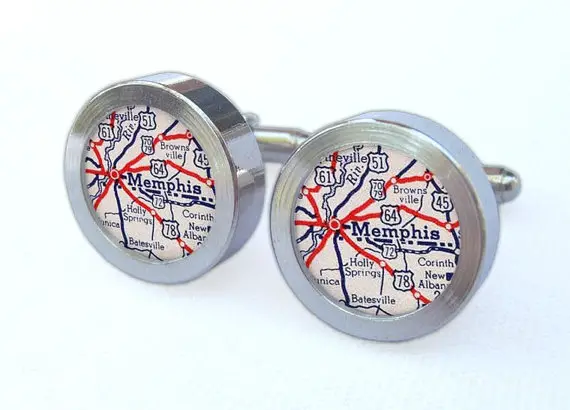 Memphis Travel City Road Map Cufflinks via MisterManatee
Memphis Tennessee Map Cufflinks
 via Kiola Designs
OTHER MEMPHIS CUFFLINKS
If you're looking for something a little different try these Memphis themed cufflinks.
Vintage Postcard Greetings from Memphis, Cufflinks via Neonblond
Airportcode MEM Memphis, TN Cufflinks
via Neonblond
Wedding Day Cufflinks
Many focus on the bride looking her best on your wedding day. But the groom has just as much pressure!
Cuff links are for more than just securing shirt cuffs. They allow you to express your style and add a little personality to your look.
These wedding day cufflinks are also a great gift idea for groomsmen. These cufflinks can be worn again and again at work or to other events.
While it might be a classic choice to choose a basic cufflink pair, these Memphis themed ones are sure to be memorable!
More Memphis Gift Ideas
Love the idea of including a bit of love for Memphis in your big day?
Check out these related Memphis gift ideas: