Today's wedding at Dixon Gallery & Gardens submitted by Christen from Christen Jones Photography showcases one of our favorite Memphis wedding venues and lots of gorgeous design and details.
Navy and champagne were Lauren's wedding colors and they were weaved into the celebration from the beginning to the end. Her bridesmaids wore rich navy dresses and the groomsmen donned navy ties while Lee wore a champagne tie to stand out and showcase the color. The flowers created by Holliday flowers were bright and light with whites and champagne hues.
Dixon Gallery & Gardens was the perfect backdrop for this wedding celebration, from the pre-ceremony photos with bridesmaids to the fun tented reception with friends and family after the wedding ceremony.
It was also the perfect location for a first look photo session. With lots of paths and hidden nooks, the venue is an excellent place for charming outdoor first look photos set in a garden. Lauren was able to stroll the path to meet Lee creating these gorgeous images.
Lauren and Lee were married at St. Louis Catholic Church in Memphis and held their reception at Dixon Gallery & Gardens.
Champagne flowed at the outdoor reception during toasts and guests sipped on signature cocktails recommended by the bride and groom for their guests. Navy cocktail napkins and koozies were available for drinks, bringing the wedding colors to the outside ceremony amidst the gardens. The outdoor Dixon Hughes Pavilion was covered by a clear tent from Mahaffey Tent Rentals and wrapped in greenery by Holliday Flowers to bring the garden into the celebration.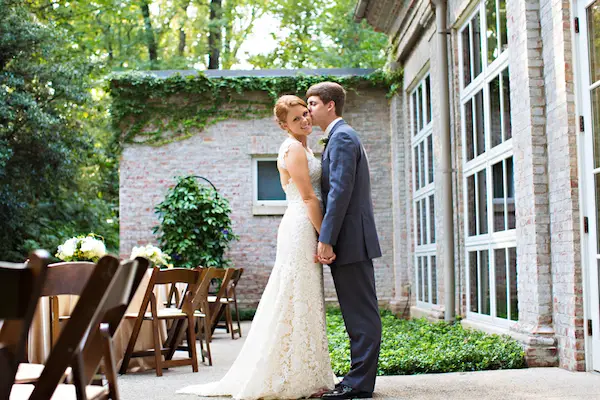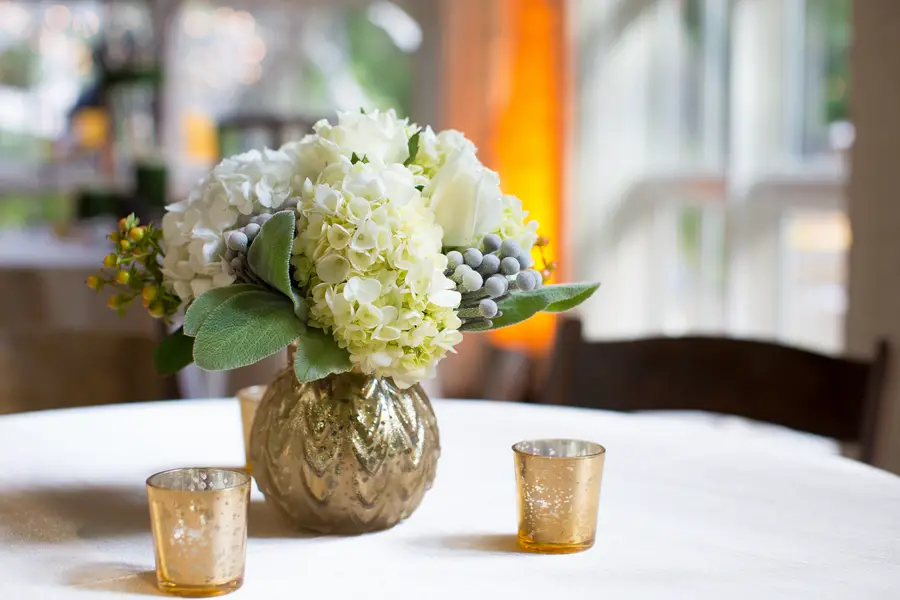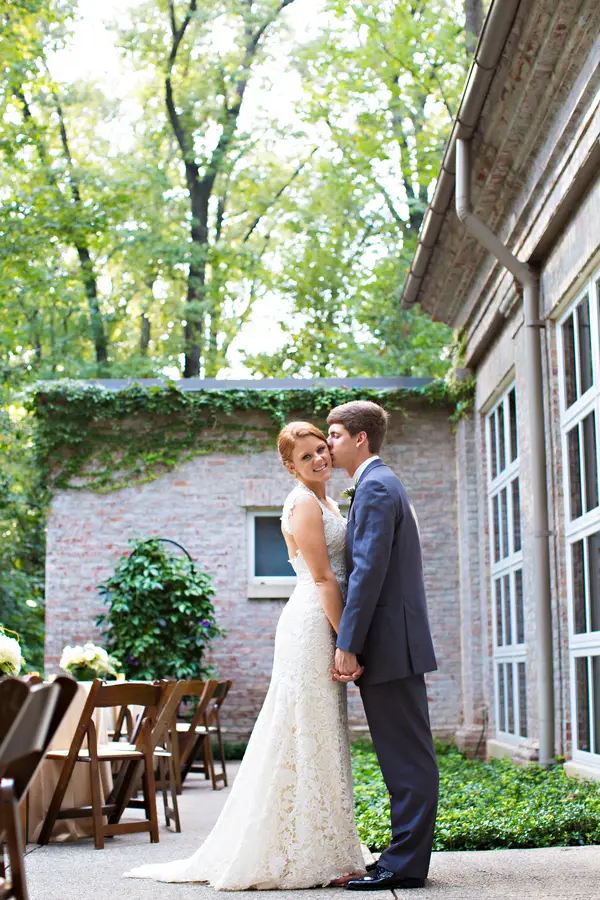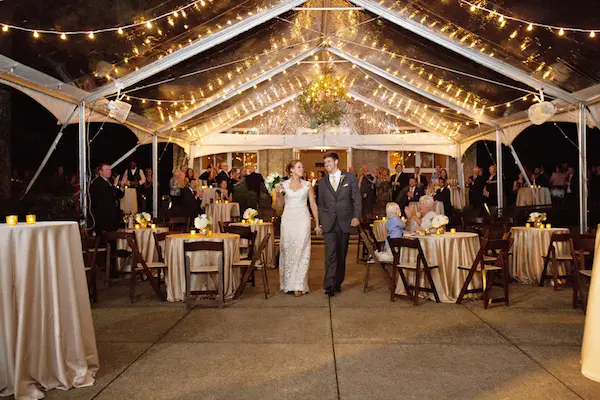 After the wedding, planners Wed Memphis partnered with Catholic Charities of West Tennessee to launch Bouquets of Hope with Lauren and Lee's wedding flowers. The flowers from the wedding were used by the charity to create eighty-two bouquets that were then delivered to Ave Maria Home. You can read more about Bouquets of Hope and learn how you can donate your flowers to help brighten others day. We love how Lauren and Lee decided to give back with their wedding!
Memphis Wedding Vendors: