Weddings are all about the bride and groom, but many couples are now choosing to put some of the focus on other worthy causes. Charitable weddings are gaining in popularity as couples plan around the concept of "giving back".
Using your wedding as a way to give back to the people and charities that mean the most to you can be a unique and meaningful wedding experience. We love the concept of giving back through your wedding (or your blog). That's why we donate part of our profits to local charities and share opportunities like donating your wedding flowers to Bouquets of Hope. Small acts of kindness and giving back add up to something much bigger when we all do it.
How to Give Back Through Your Wedding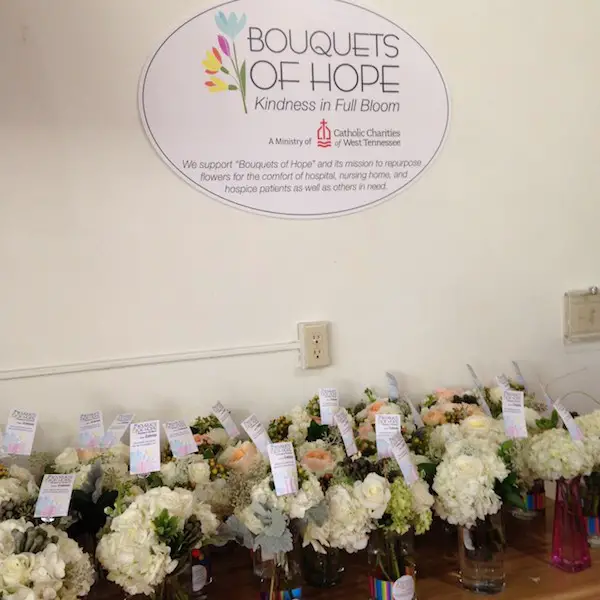 Photo: Wed Memphis
If you are currently planning your wedding and would like to use it to give back, here are some ideas to help you make the most of the experience.
Host Charitable Pre-Wedding Parties
You can use the time before your wedding to set the stage for a charitable wedding that gives back.
Instead of a traditional bridal shower you can instead host a giving party. This is a great option if you already have everything you need and want to raise funds or products for your favorite charity in need.
Instead of opting for a traditional bachelor or bachelorette party, you can gather your bridal party together to spend time bonding by volunteering. You can spend a few hours working in a community garden or soup kitchen which will be a great experience as a group that brings you together while also giving back.
Create a Charity Registry
Another easy way to give back with your wedding is to create a charity registry instead of a regular wedding registry. There are several companies that now help couples create charitable wedding registries. You can check out www.idofoundation.org or www.justgive.org for creating a charity wedding registry. There are lots of other charity register companies out there. You could also contact a location charity that might need some help and create a completely new register tailored to their needs!
Support Charitable Vendors
Many wedding vendors are very generous people. Some donate their time and others donate their profits to charities they care about. When selecting a wedding vendor you can ask about their charitable activities and select a vendor based on this criteria. You can also choose to purchase your wedding dress from Brides Against Breast Cancer when they host their sale here in Memphis annually.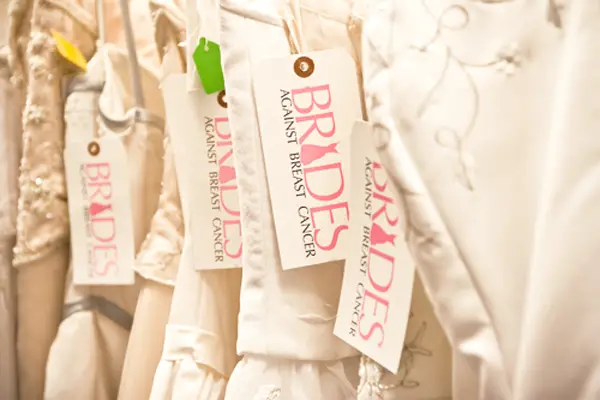 Photo: Brides Against Breast Cancer 
An example of a charitable wedding vendor in the Mid-South is Phancy Photo Booth who recently started donating part of their fee to Operation Smile and the Mid-South Food Bank. If you know a vendor that donates their time or profits you can feel secure in knowing that you are giving back through your selection.
Rent a Non-Profit's Event Space
An easy way to give back without doing anything different with your wedding is to rent the event space from a non-profit. There are several non-profits in Memphis that rent out there space for weddings. You could rent a Memphis museum for your wedding to support the arts or rent a space from nonprofits like The Junior League of Memphis.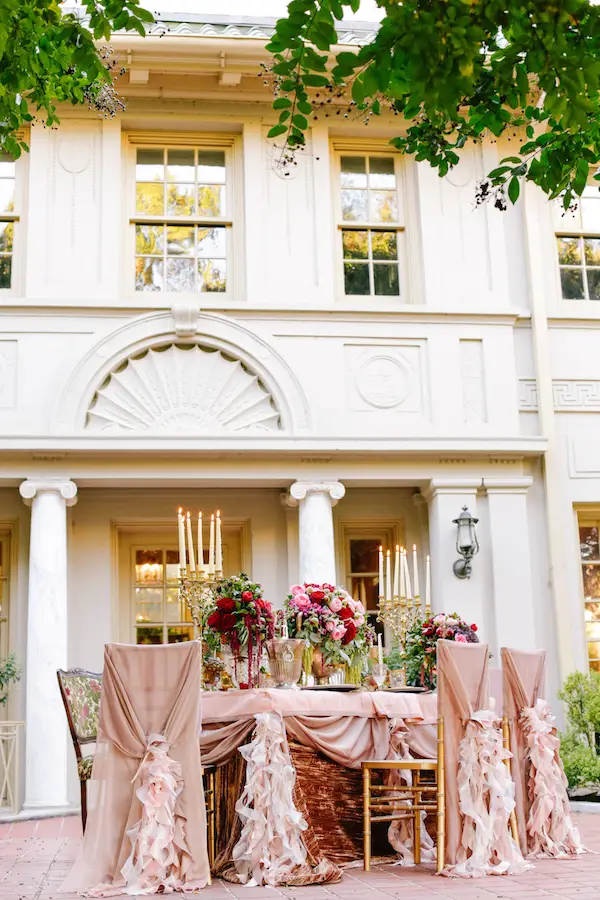 Photo: Annabella Charles Photography, Design & Props: Angela Mazanti Design
Donate After The Wedding
You can donate the items from your wedding to make a difference. Charities like Bouquets of Hope can repurpose your wedding flowers into new arrangements for patients in nursing homes, hospitals, and hospices.  The leftover wedding reception food can be donated to a nearby homeless shelter that can use it.  Your wedding dress can be donated to a number of worthy causes including Brides Against Breast Cancer. There are several ways you can use your wedding materials to improve the lives of others after your wedding has ended.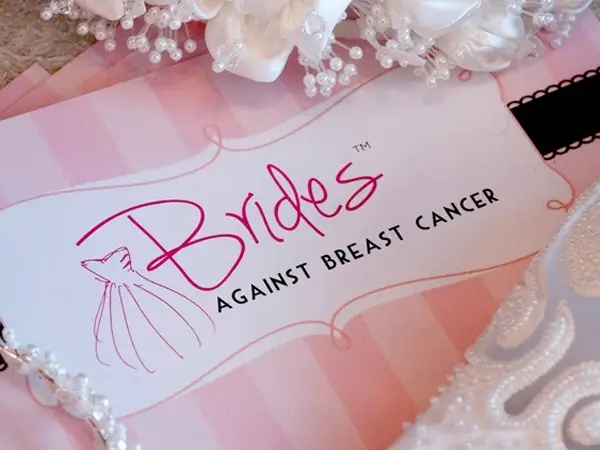 Photo: Brides Against Breast Cancer 
Spend Your Honeymoon Volunteering
A growing concept called "Honeyteering" where you spend all or part of your honeymoon volunteering for a cause that you care about. This could be done in your own neighborhood or in a honeymoon destination. It will involve a bit more effort to find a cause to volunteer with than just booking a vacation but spending your time volunteering in high need areas can be just as rewarding.
If you aren't sure where to start you can check out the resources www.volunteerguide.org or www.honeymoonvolunteers.com for ideas.
How will you give back with your wedding?
Those are just a few of the ways you can have a charitable wedding. If you're a Memphis bride you might want to consider these charitable wedding options since we are one of the most charitable cities in the country!