The moody blooms, gorgeous couple, and plethora of details in today's featured wedding captured by Juliet Young Photography will inspire you to bring your own gorgeous marsala wine wedding details to life.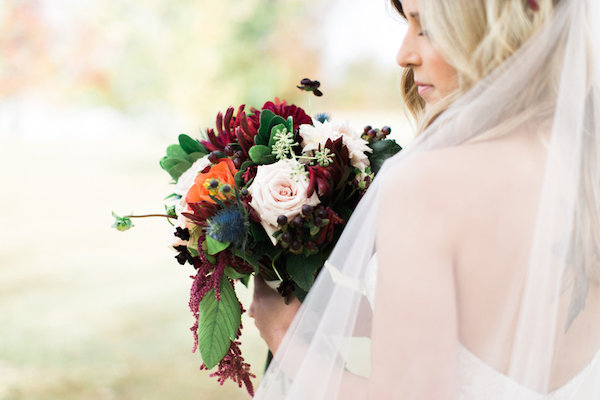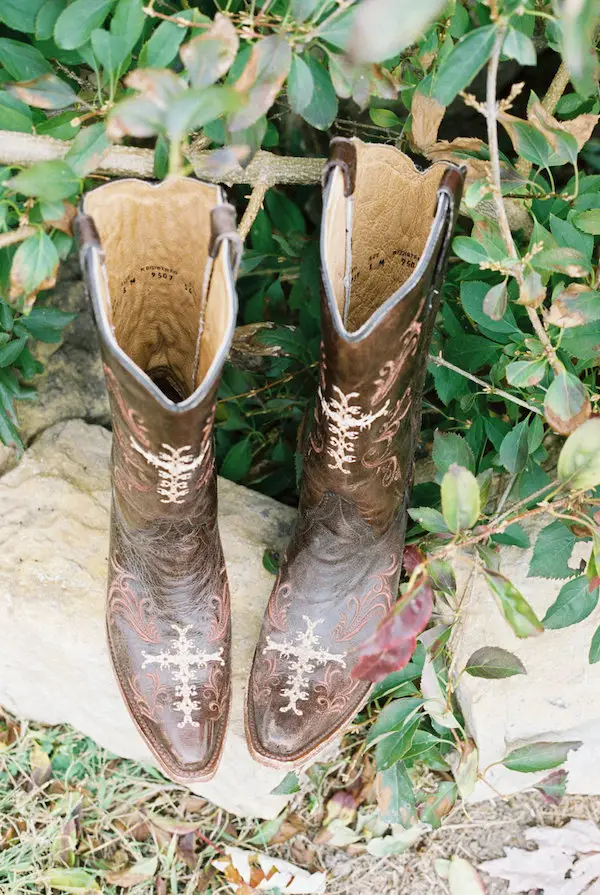 What Is Marsala?
Marsala, a brownish red color that evokes the richness of Italian wine it's named for.
As Pantone explains, "Much like the fortified wine that gives Marsala its name, this tasteful hue embodies the satisfying richness of a fulfilling meal while its grounding red-brown roots emanate a sophisticated, natural earthiness."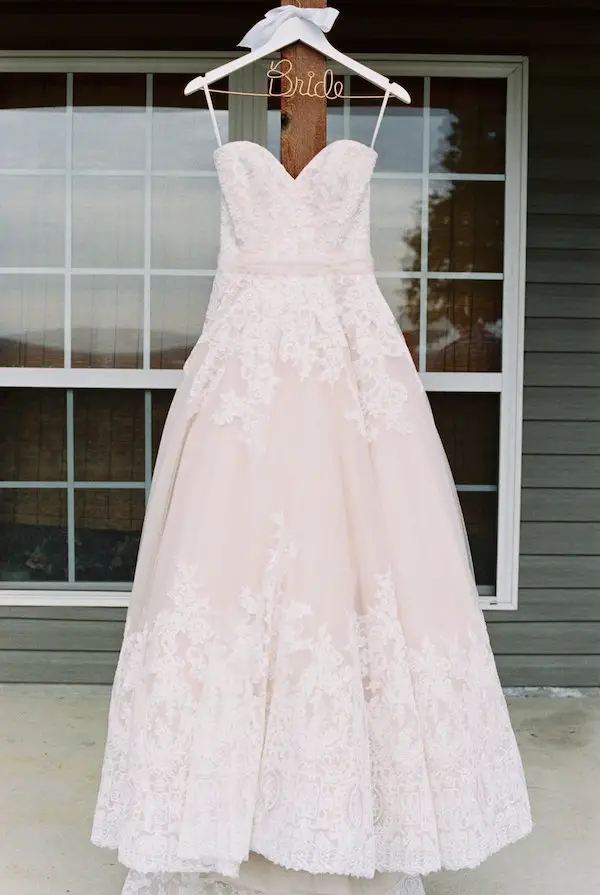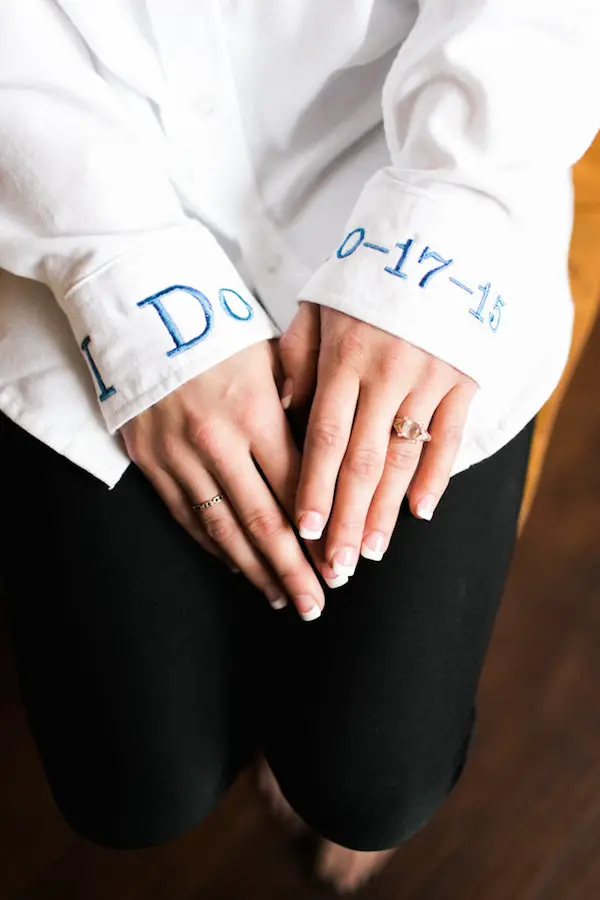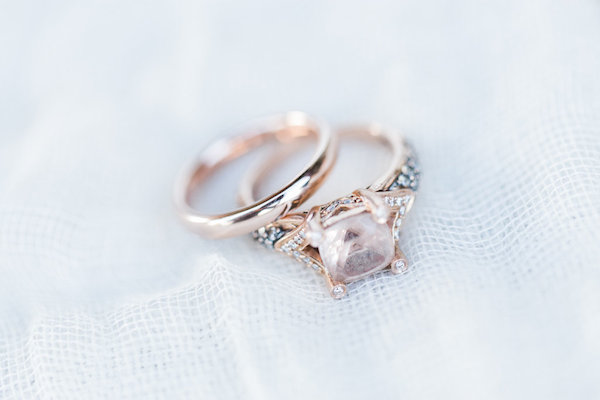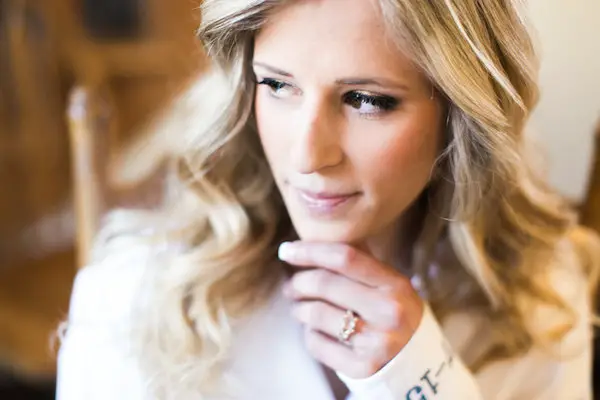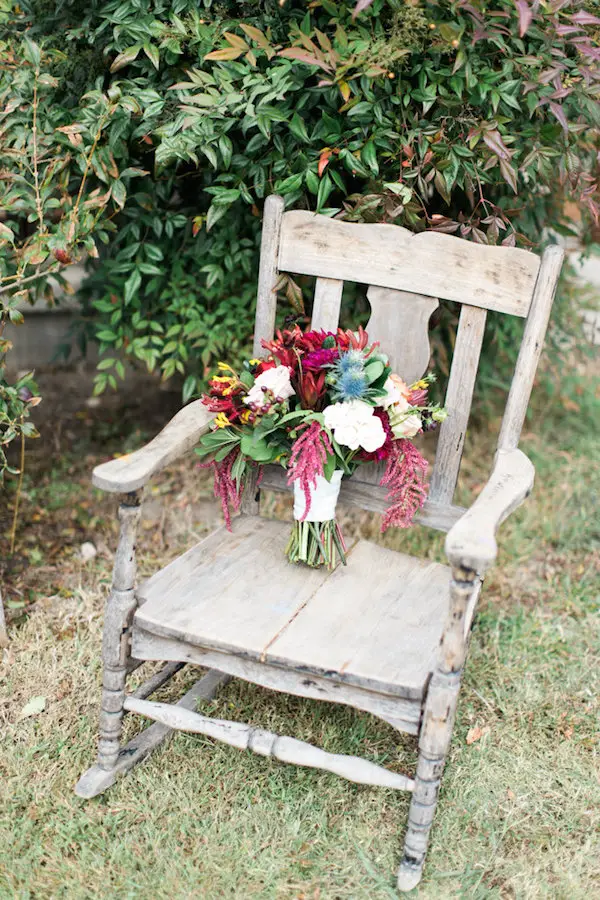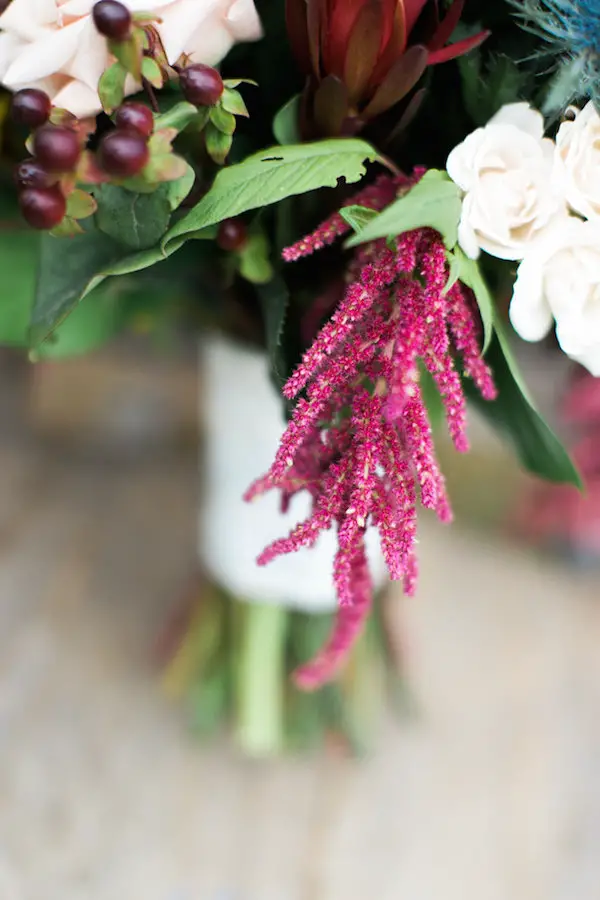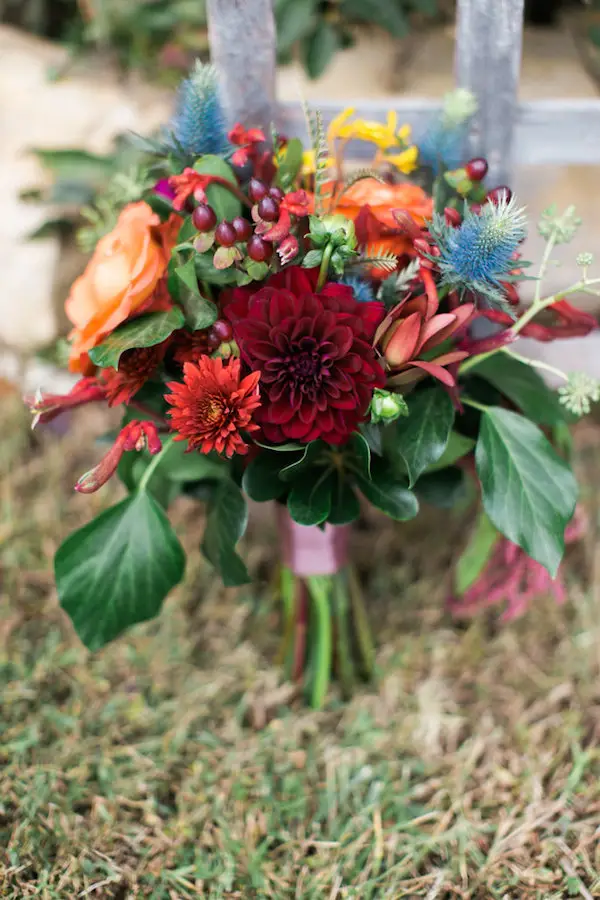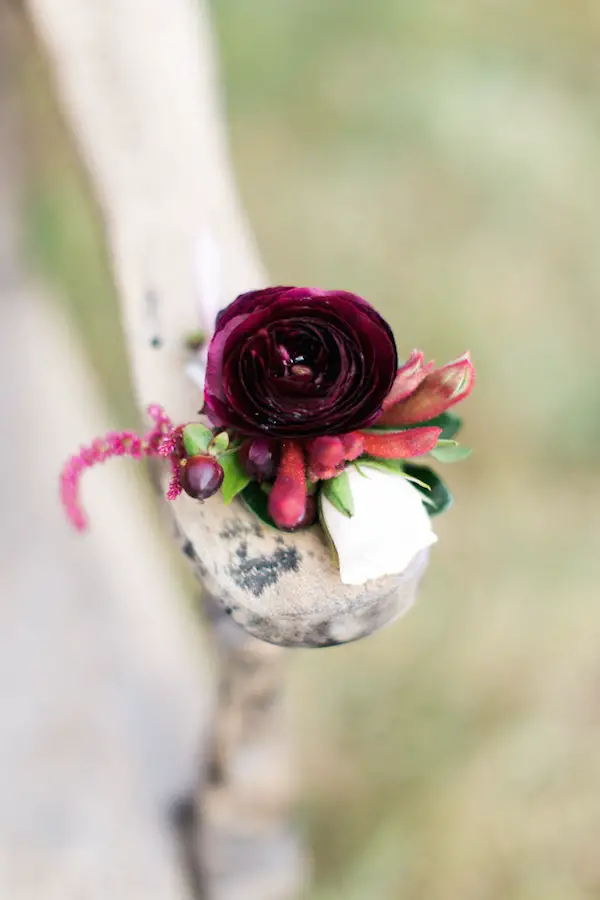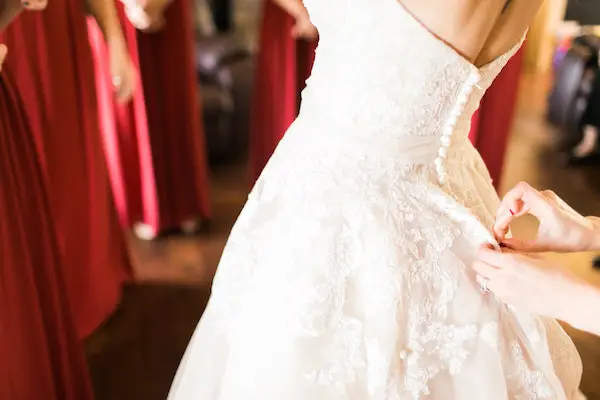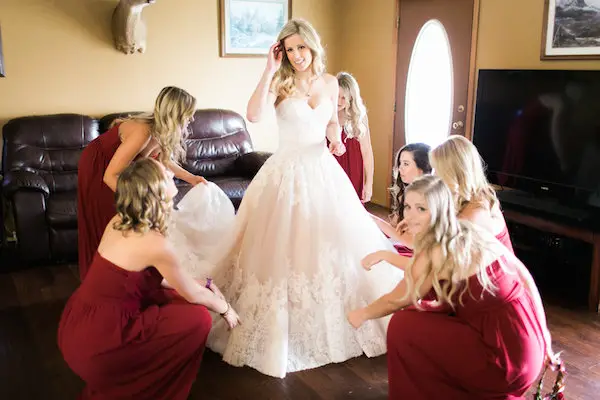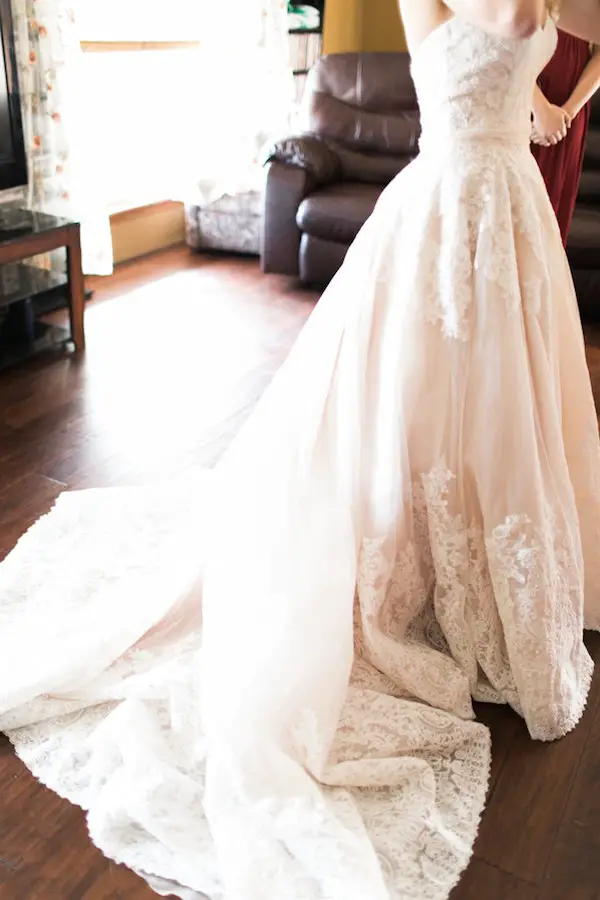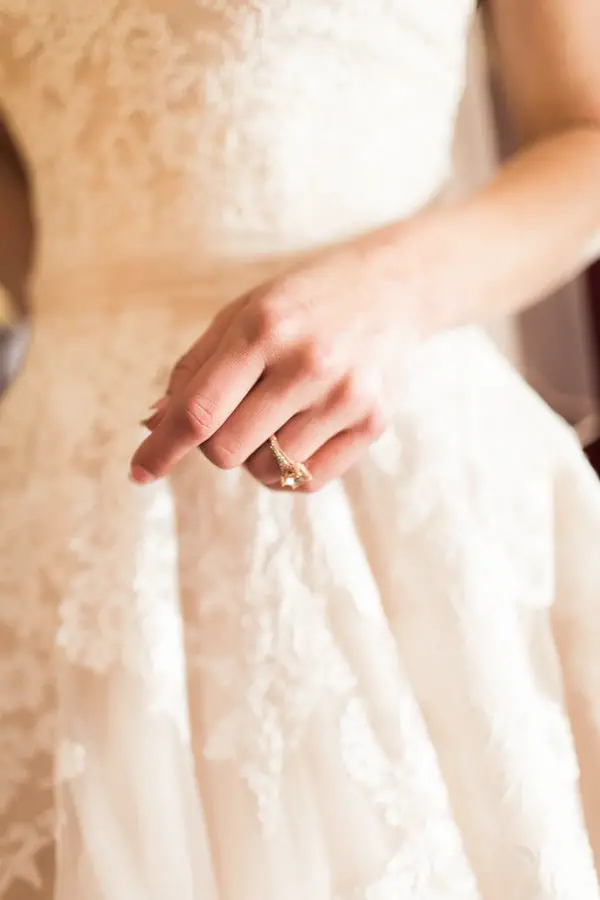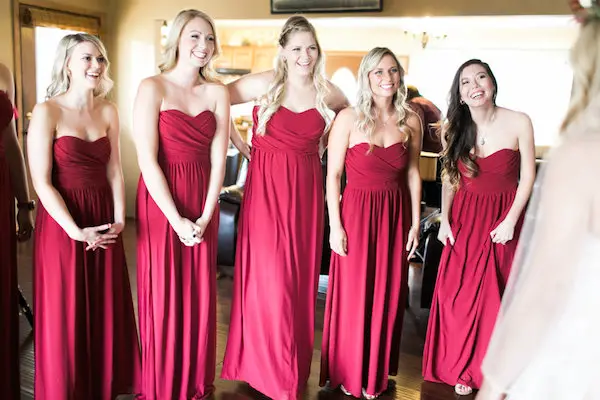 Bride Interview 
Now we talk with Jessy about her moody marsala wedding and her relationship with Seth.
How did you meet and fall in love?
We met in at Northeastern State University our junior year of college. Seth was a baseball player and I was a soccer player. Athletes at NSU, particularly the baseball players and soccer girls all hung out together quite frequently. One bonfire night, I saw this really cute guy across the fire, sulking a bit, and I couldn't resist. I told him he should smile more, I stuck my tongue out at him, the conversation began, and, well, the rest is happily ever after.
What was the best part of your wedding day?
The best part of our wedding day was during our vows. He, like always, held it together. Then when it was my turn, I couldn't stop bawling, gracefully of course! Ha! He took me in his arms and I whispered my half of the vows to him. It was very intimate and, right from the start, he was everything I needed.
How did you create your wedding vision?
Our wedding was at Seth's uncle's house. It is a gorgeous, cliff-side house with the absolute perfect view. He decided on the place and I decided in the Fall, I'm obsessed with the colors of Autumn and falling leaves. I knew I wanted to keep the outdoor, wildflower, rustic theme going that matched our view. Other than that, I adore vintage and lace. It was near impossible to find a dress without bling. Diamonds and flashy things are not something either of us really care about. We both like down-to-earth themes better.
What special projects or DIY projects did your create?
My party favors, chalk cups, were my favorite DIY. They turned out adorable. Some of the chalkboards were also DIY projects, as well as my adorable deer cake toppers for Seth's cake.
The centerpieces and flower vases (minus the actual floral arrangements) were my big DIY, mainly because there were so many to do! I spray painted empty liquor and wine bottles for various flowers around the reception and the leaf centerpieces were simple glass candle holders with leaves modge podged to them so that the leaves gave off a warm glow.
The extent of my décor was from my mother-in-law, Le'Ann. She has a talent, for sure, at decorating weddings. Our wedding shower she through us was adorable and a lot of the decorations came from that. She was a HUGE help in that area.
What do you love about being married?
I love getting to call him my husband. It's so small, but saying that simple word makes me feel so giddy. Just looking at him and knowing that he's mine and we get to grow old together is something no other feeling can compare to. Hearing him call me his wife is equally as exciting.
What advice do you have for brides currently planning a wedding?
I sweat the small things WAY too much. It all came together perfectly and, in the end, all the stuff that didn't go right, no one knew besides me! And at those moments it didn't matter. I was then married to the man of my dreams and that is all that was on my mind.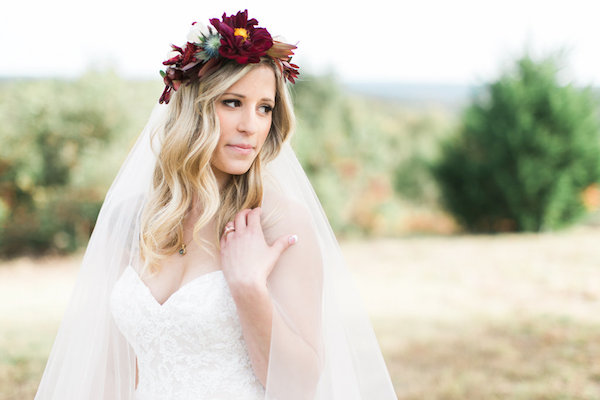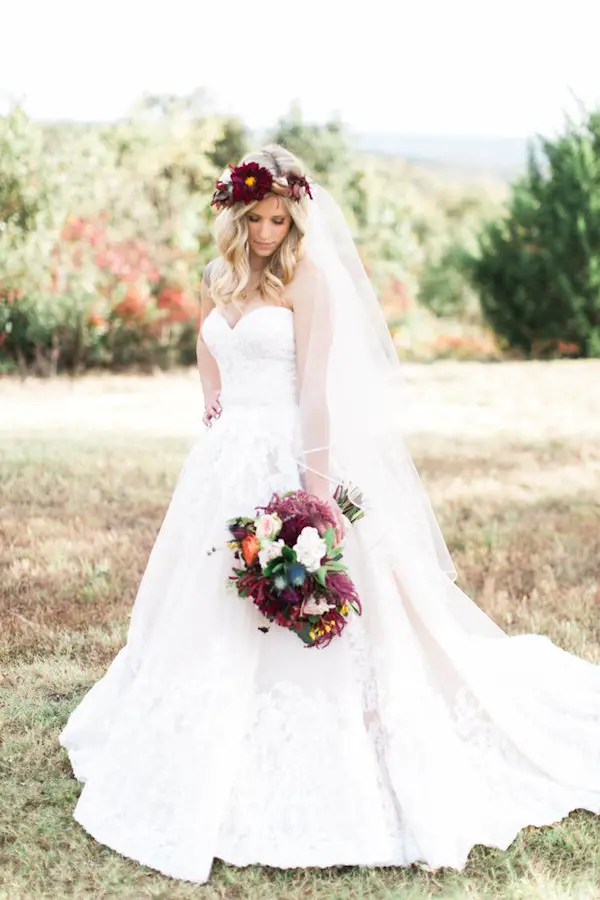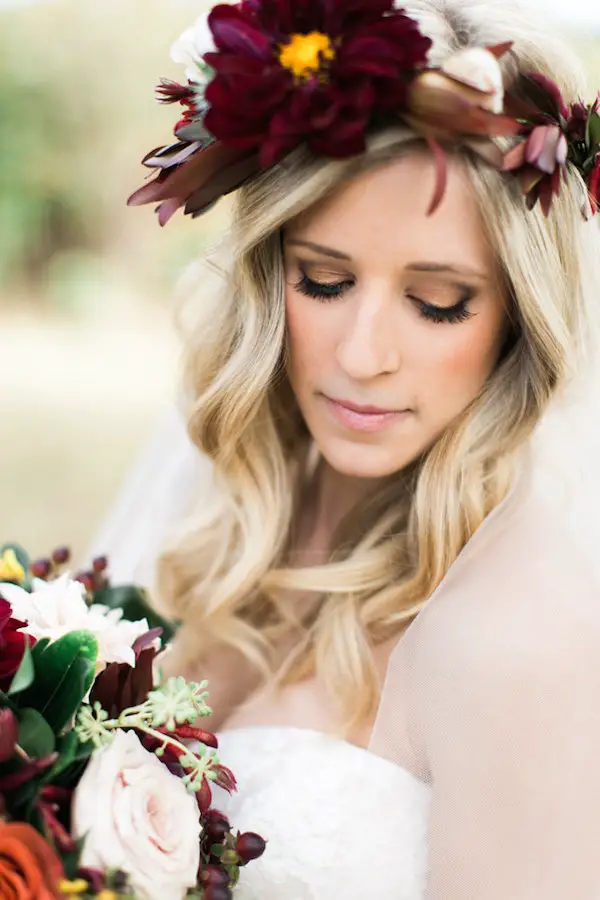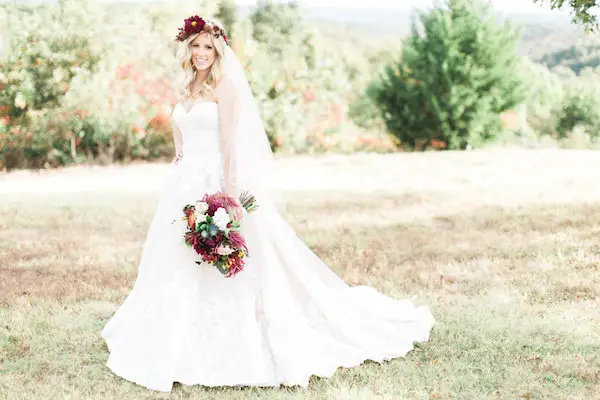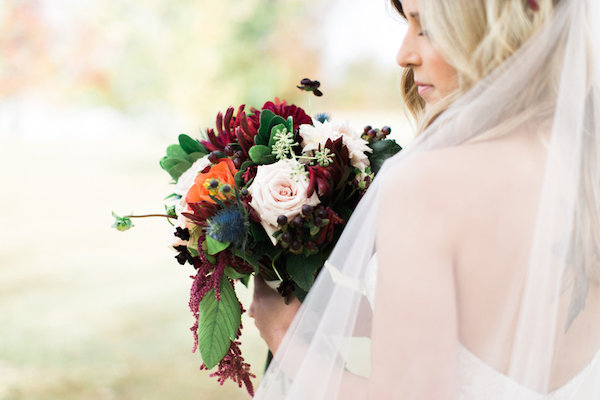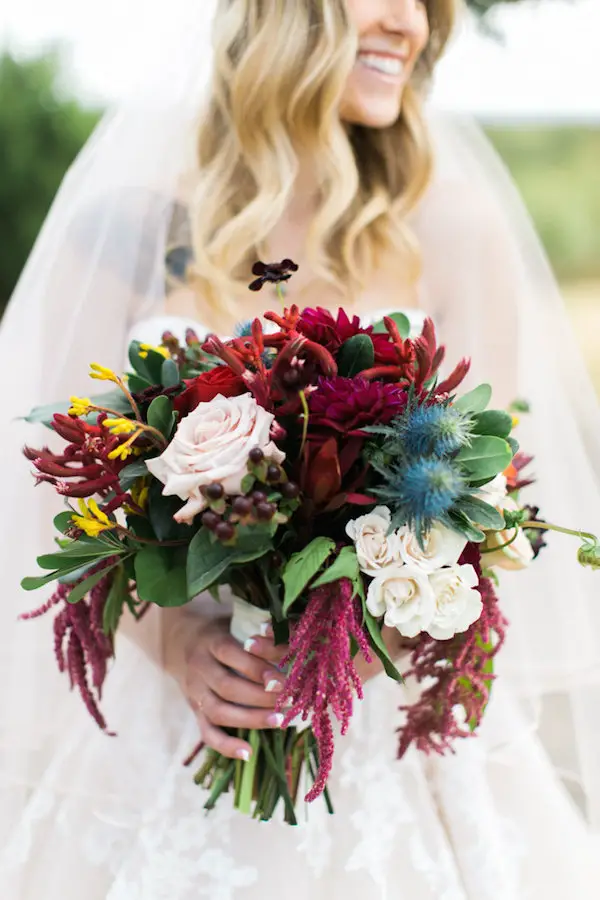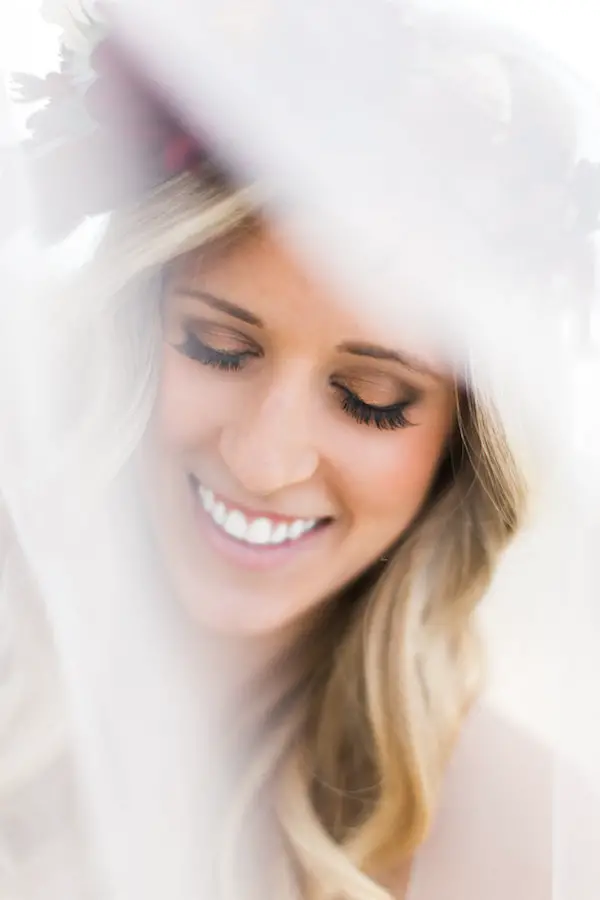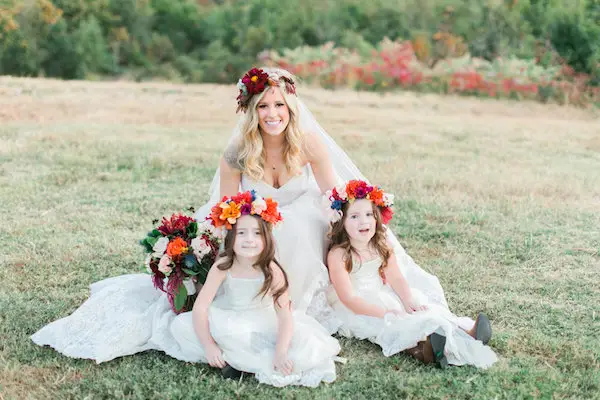 Jessy and her flower girls both wore flower crowns. This flower girl alternative option worked so well matching the marsala bridal look!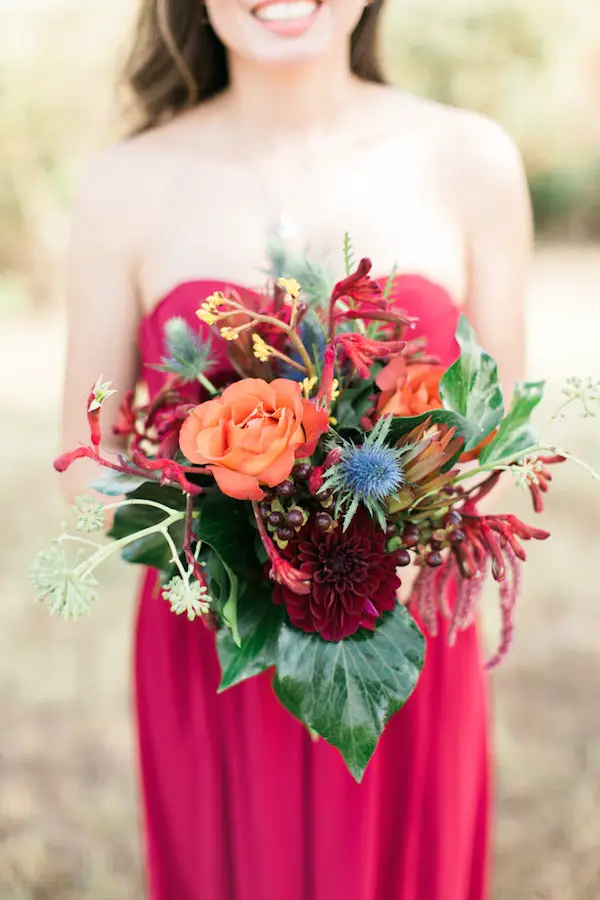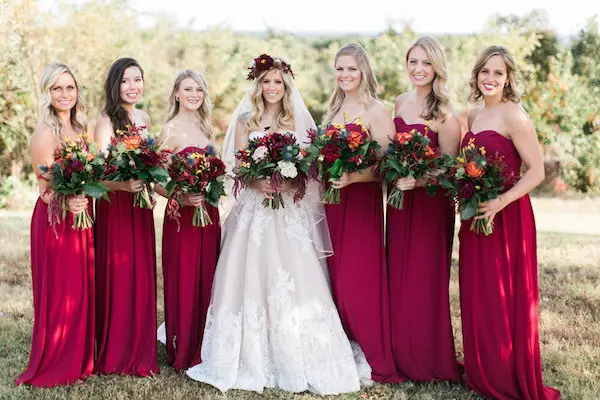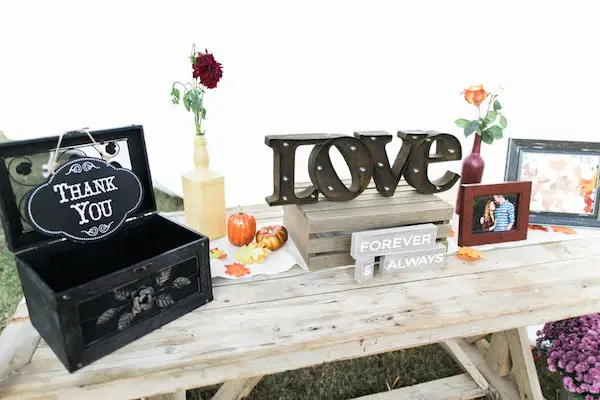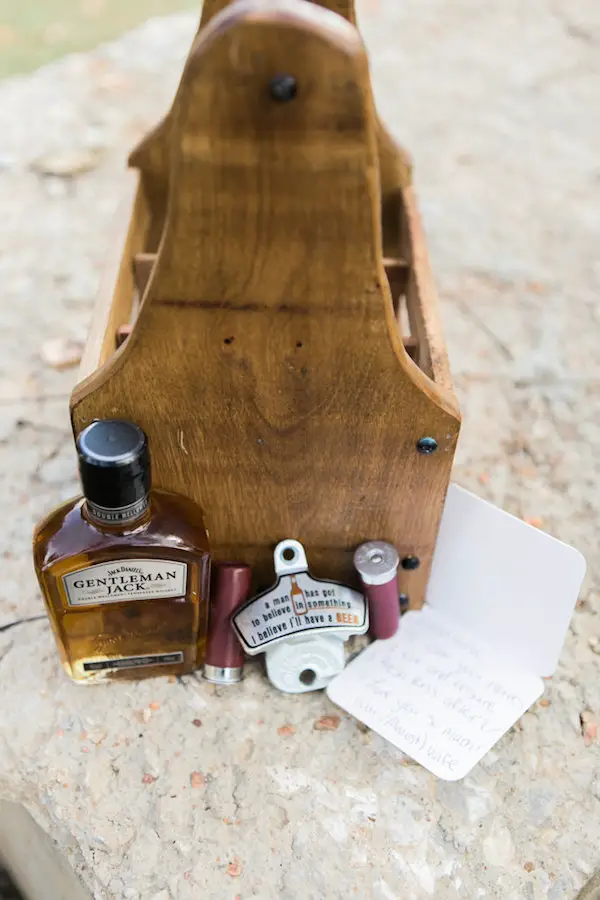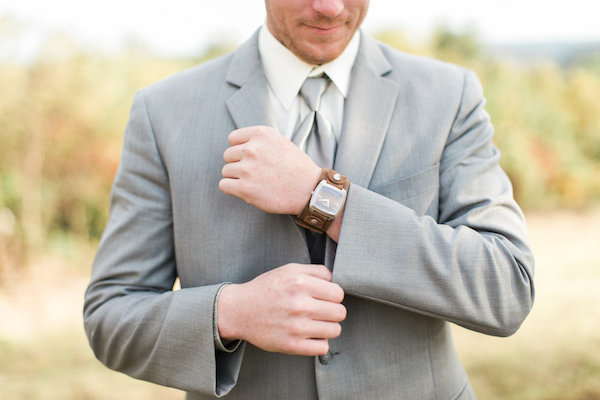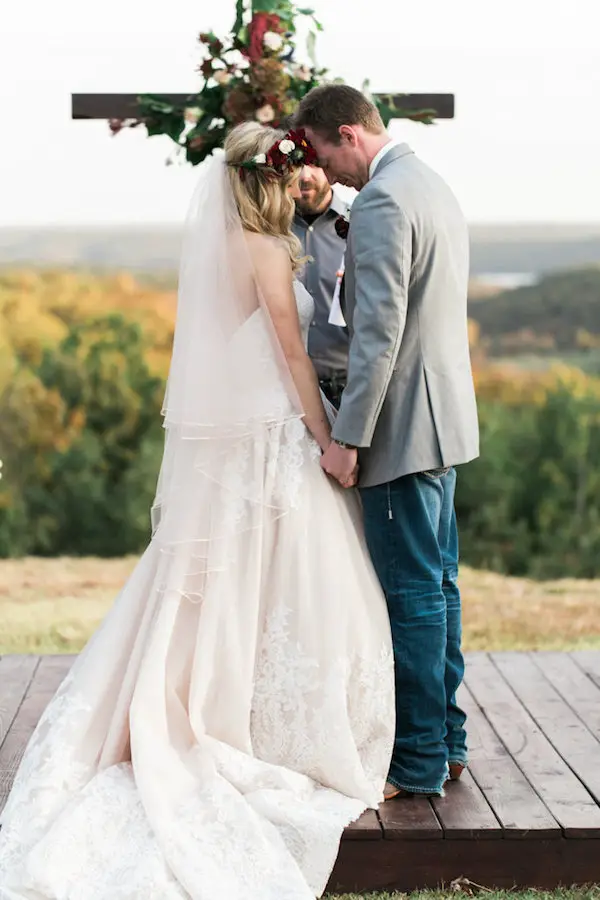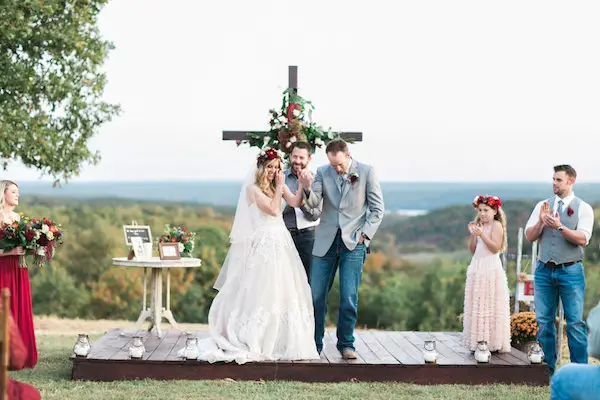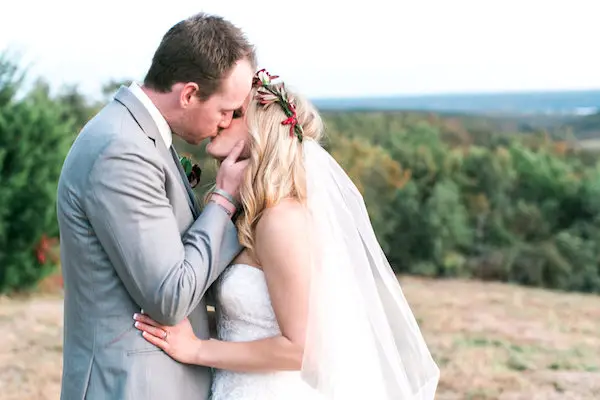 The wedding also had plenty of rustic touches like cowboy boots and jeans for the groomsmen! They tied in the marsala wedding colors by giving them a boutonniere to match.
Some related rustic ideas: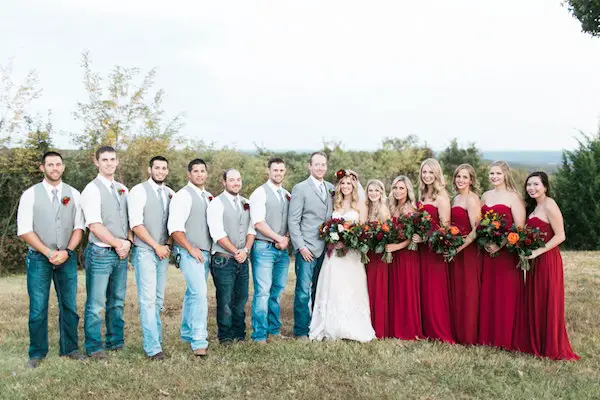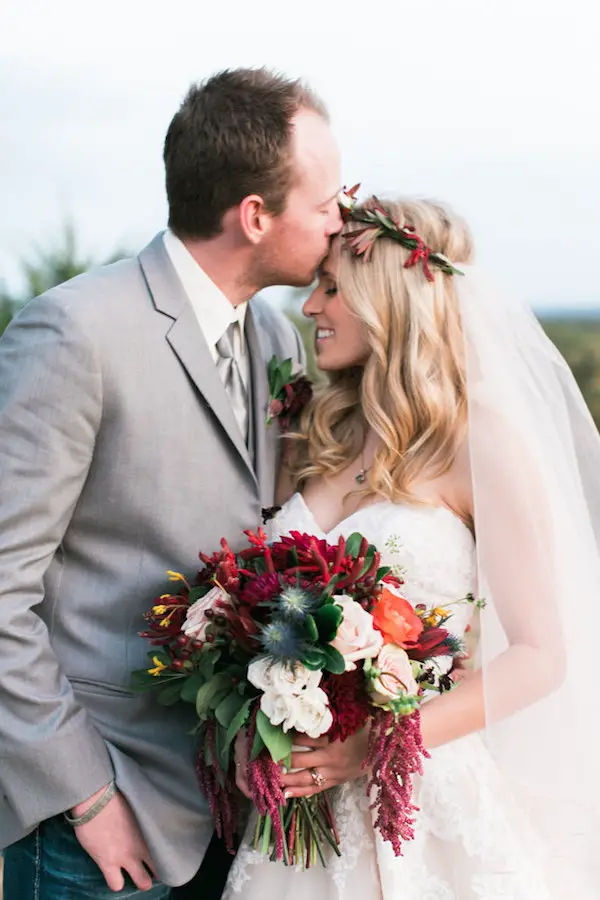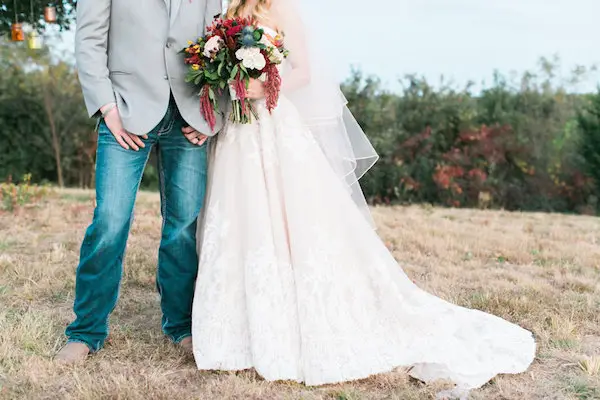 Photos: Juliet Young Photography
Congrats Jessy & Seth!
Wedding Vendors