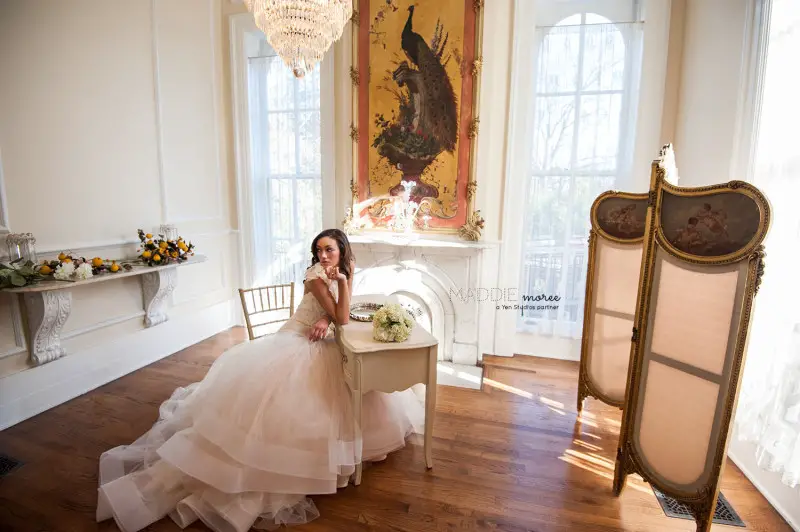 Photo: Maddie Moree
Long after your wedding has passed you will still cherish a couple things: the marriage started that day and the photos from your wedding day. Unlike your wedding cake or wedding flowers, the photos of your wedding live on long past your wedding. They are shared among family and friends and allow you to relive the memories of your big day for years.
Because wedding photos last a lifetime many people believe choosing your wedding photographer is one of the most important decisions to make in planning your wedding. You want to choose someone that can create the kind of images you will cherish.
Choosing A Wedding Photographer
Choosing a wedding photographer can be daunting with so many wonderful wedding photographers out there (we know quite a few!). The tips share below on how to choose a wedding photographer should help you narrow down the field and find the right photographer for your wedding.

Photo: Elizabeth Hoard Photography
Pick your style
Different photographers have different photography styles. Some like to be journalistic, others artsy, others edgy, and others very traditional. You want to find a wedding photographer that matches your aesthetic. Don't be afraid to rule out popular photographers if you simply don't jive with their style. You want to find a photographer that will give you the type of images you prefer.
As wedding photographer Madison Yen at Maddie Moree says: "Every photographer has a different style that they naturally gravitate towards during the wedding day. Look over their website and make sure that their style fits your style BEFORE you set up a meeting. I feel like meetings should be set when you are 75-100% sure you are going to book. I think the style is the most important because as long as they can create what you want on your day, then the rest is on a lower tier. "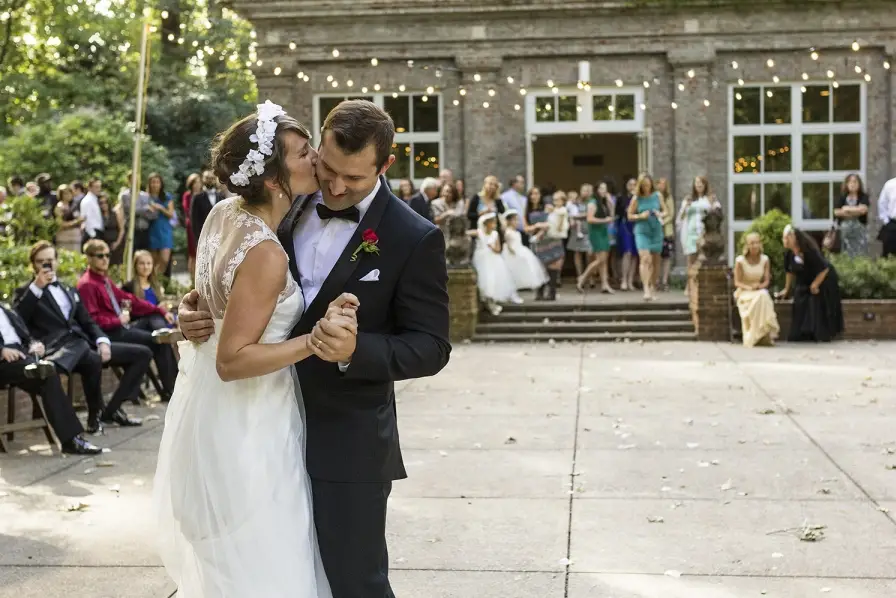 Photo: Smash Studios Photography
Set a budget  
You'll need to set a budget for your wedding photographer. This will likely rule out some very high-end photographers if you are like most brides, but having a set budget will save you some time and trouble in the long run.
For your wedding photographer budget you should be realistic. Don't expect to hire someone amazing at $500 for the whole day with lots of extras. Good photographers charge a fair rate for their experience, time, and effort. They've perfected their craft and bought expensive equipment and offer services that can't be matched by just anyone with a camera. A good photographer for your wedding is truly an investment and something many people regret skimping on at their weddings.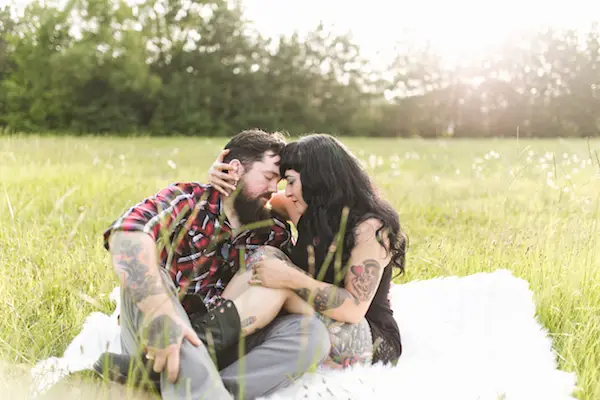 Photo: Elizabeth Hoard Photography
Start looking early
Just like wedding venues, wedding photographers book quickly. If you want to get married in a  popular month then you need to start meeting photographers as soon as you can. These days photographers can be booked up to a year or more in advance so it's important to secure the photographer you love early on.
Pick you favorite photographers from researching and then set up meetings to meet them. Most good photographers will have no problem with you meeting several photographers before making a decision because they want you to be sure. Meet in person and make sure you get along with the photographer(s). It's good to discover possible personality conflicts early on before you hire a photographer.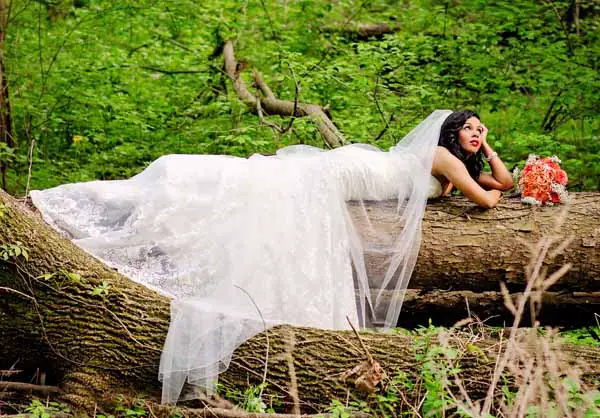 Photo: Andrea King Photography
Ask for referrals
We love recommending wedding photographers to brides and so do most brides and wedding vendors. Ask around and see what other brides you know have to say about their wedding photographer. You might find a great referral by asking people you already know. Positive recommendations from other brides are the best suggestions you will get when researching wedding photographers. Ask everyone you know to give you recommendations and then do your own research from there to see if the photographer recommended also matches your budget and style.
Choose a photographer you like
This seems like simple advice, but you'll spend more time with your wedding photographer than anyone else on your wedding day. They will be with you from when you get ready until you leave. They will also be part of arranging and interacting with family and guests. Because they play such a large role in your wedding it is important to get a photographer that you like. If you meet a photographer and don't like them then don't hire them no matter how gorgeous their photos are – you want to surround yourself with people you enjoy on your wedding day.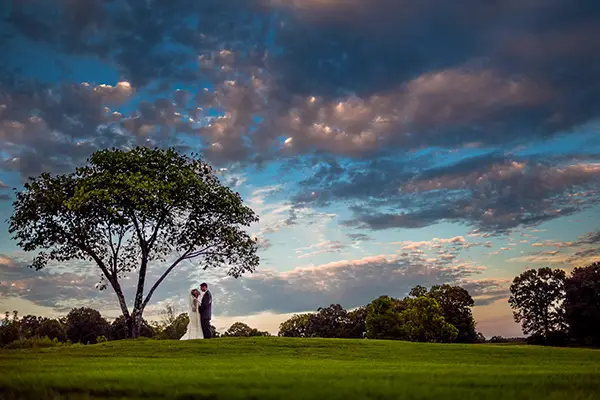 Photo: The Kenneys
Choose a two person team
You're likely to pick your photographer based on the portfolio of one person. However, it's a great idea to choose a two person team or select a photographer who always works with a second shooter. Most solo photographers work with a second shooter or at least have the option for you in a package. Having two pairs of eyes is important so the team doesn't miss any important moments. Having that second shooter will give you and the photographer pieces of mind that everything is being captured. If you are hiring a single photographer, ask if they bring along a second shooter or even just an assistant.
Review their work
Before you hire a wedding photographer you should review their work. Browse their website and gallery and also their blog and Instagram feed. Check out what they've been doing with their photography and recent weddings. Find couples on their site that relate to you and see how they handled the photography for that wedding. In addition to reviewing the photos you should also review samples of their physical products like prints and albums when you meet. Review these and make sure they are high-quality and something you'll love getting after your wedding day.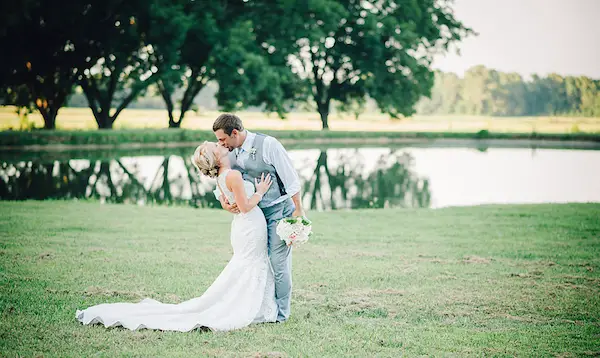 Photo: Thankfully Taken Photography
Ask the extra questions
There are lots of things you'll need to know about hiring a wedding photographer besides whether you like their work. You'll want to find out how they handle things like backups, photo rights, and deposits. There are a lot of additional "boring" questions that are important to your overall experience so make sure you ask some of these questions before you hire a photographer.
For example, you need to understand the package you are purchasing from your photographer. Maddie Moree explains: "Understand what all comes in the package! High resolution vs low resolution? With low resolution, will there be a watermark on the images? Will I get print release? Book? (If a book, what are the stipulations for this?) Second shooter? Prints? Hour limit? If you run out of time, will they just leave or charge you more? If they charge more, are you expected to pay that night, or can you pay later? Are other photo sessions included? Bridal portrait, engagement, trash the dress? (Don't forget to ask about those high or low resolution images as well)."

Photo: Maddie Moree
Hopefully these tips help you find the Memphis wedding photographer of your dreams!