Congratulations on your engagement! It's an exciting time but also a confusing one. If you need a plan of action here's what to do after getting engaged.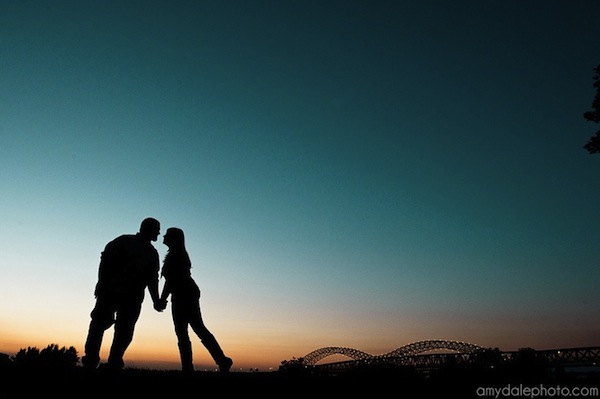 Photo: Amy Dale Photography
Many couples get engaged over the holidays and on special dates. It's a wonderfully exciting time!
It's also time to start planning your wedding. This can feel like an overwhelming task especially if you've never planned a large event before.
If you need some basics to get started check out these posts:
Now let's look at the immediate steps you should take after getting engaged!
Just Got Engaged Checklist
Since it's the early stages of planning you don't need to have everything figured out yet. Here we want to share a checklist of things you need to start working on.
These are just the basics to get you started after getting engaged:
"We Just Got Engaged!"
Call your loved ones. After you get engaged you will want to announce it to your closest friends and family.
Announce your engagement. Once you've let your close circle know about the engagement then it is time to share with the rest of the world. Post your ring selfie or announce in a fun way!
Enjoy your engagement! Make sure you savor the engagement stage for a few days or weeks.
Reach out to wedding photographers. You may want to have a photographer take your engagement photos or photos at your engagement party.
The Wedding Planning Setup
Create a wedding to do list. This can be on paper or online. The key is to get organize early.
Find a wedding planner. If you are going to hire a wedding planner you want to find the right one early so research and meet with several before making the final decision.
Plan your engagement party. This is the first of all the events you will throw, so plan it as soon as you can. Check out this post on engagement party host planning and invitations for inspiration.
Create a place for inspiration. Use Pinterest or a blog to store wedding ideas online.
The Important Wedding Details
Decide on your wedding budget. Budgets influence most wedding planning decisions. One of the first things you need to decide on as a couple is the budget. Decide what you can afford and what you want to spend.
Discuss wedding spending. Have a discussion as a couple on who will pay for what and how much you want to spend on certain elements. Want a fancy venue or a top notch photographer? Decide early.
Choose your wedding date. Before you can book any vendors you have to set a date. Choose your date early in order to secure the best venues and photographers.
Find local bridal shows. Research Memphis bridal shows you can attend and book tickets for upcoming wedding shows. You'll be able to meet and talk to lots of vendors all at once, making planning easier!
Use this list to jumpstart your wedding planning in the first few weeks of your engagement.
You'll discuss some important foundations for wedding planning and kick things off by choosing a date and a planner.
Engagement Checklists
Are you more of a visual person? Below are our favorite examples of engagement checklists you can purchase and use to walk through this period of planning.
Engagement Checklist from Wyndham Garden York
What to Do After Engagement Checklist from The Ring Boxes
Engagement Checklist by The Dokes Den Co
What To Remember After Getting Engaged
The most important thing to enjoy during this time is your fiance! You might get wrapped up in the stress and details of planning, but your relationship should be the most important focus.
Engagements don't last forever so make sure you savor it! Wedding planning feels like it can take forever but it actually goes by very quickly. Try to enjoy all the parts of your engagement!
Here are some ways to make this time extra special: