Planning a wedding can be a huge undertaking. It's a totally different world learning about all the elements that make up a wedding and working through all the choices you have to make.
Since the first step of wedding planning is research, you might want to pick up a couple wedding planning books. These are often one of the first things brides-to-be buy. They are an easy, quick introduction to the sometimes mysterious world of wedding planning before you approach a professional wedding planner.
After reading through various wedding planning books with friends and getting recommendations from others in the wedding industry, I've collected this list of top wedding planning books. These books will help you navigate all aspects of your wedding from the wedding budget to wedding etiquette to the much more fun DIY projects and menu choices.
Best Wedding Planning Books

Wedding and event planner Mindy Weiss's The Wedding Book: The Big Book For Your Big Day has been considered by many experts and brides as the best resources for all things wedding. It is comprehensive and a step-by-step guide to help couples plan their perfect wedding. Mindy covers all the wedding planning topics you might think of from budget to time frame as well as common etiquette questions. She also covers style and design tips and how to's. It's a great guide to the overall process of planning a wedding and possibly the closest thing to hiring an actual Memphis wedding planner.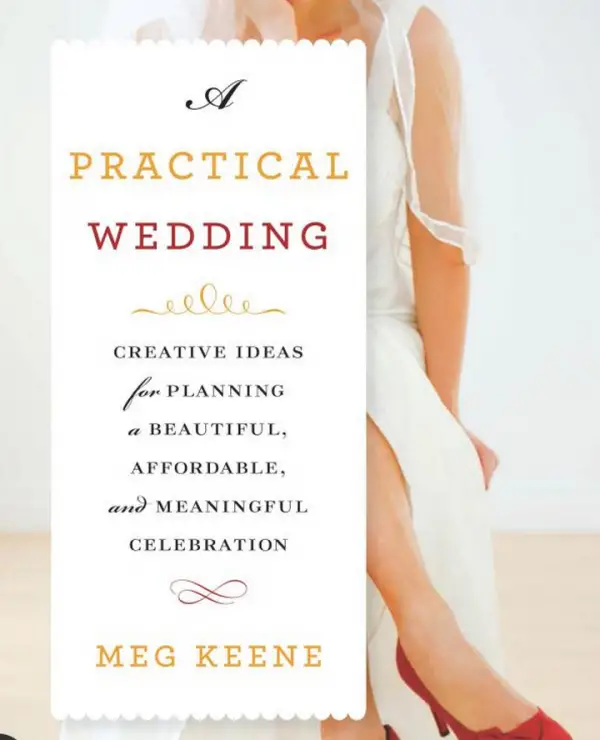 Blogger Meg Keene created the book A Practical Wedding: Creative Ideas for Planning a Beautiful, Affordable, and Meaningful Celebration all practical brides need to read. She shares her story and advice on finding your wedding zen while also sharing articles from other brides who've planned their own beautiful and meaningful weddings. The book contains a great section on budgeting that helps you determine your budget with examples of brides who did wedding budgeting well.  It's the perfect wedding planning book for a no-nonsense bride who wants to plan a beautiful wedding day without going crazy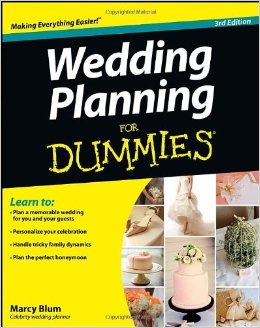 Event and wedding planner Marcy Blum shares expert advice and tips for the planning process in Wedding Planning for Dummies. It explains everything in a logical way to you will understand each step of the process. It shows you how to figure out things you might not have thought of before. If you decide to DIY your wedding without a planner this book will be essential in helping you get through the process.
Etiquette expert Anna Post and Lizzie Post, continue the family tradition of famed etiquette guru Emily Post with the guide to do's and don'ts for your wedding in the most recent version of the book book Emily Post's Wedding Etiquette. Weddings are much more free these days but it still helps to know the rules before you decide to break them. And if you are hosting a very formal wedding then these etiquette rules are something you will want to learn. The book covers everything from how to walk down the aisle to how to postpone a wedding. It's a great guide to have handy for when questions arise during the planning process.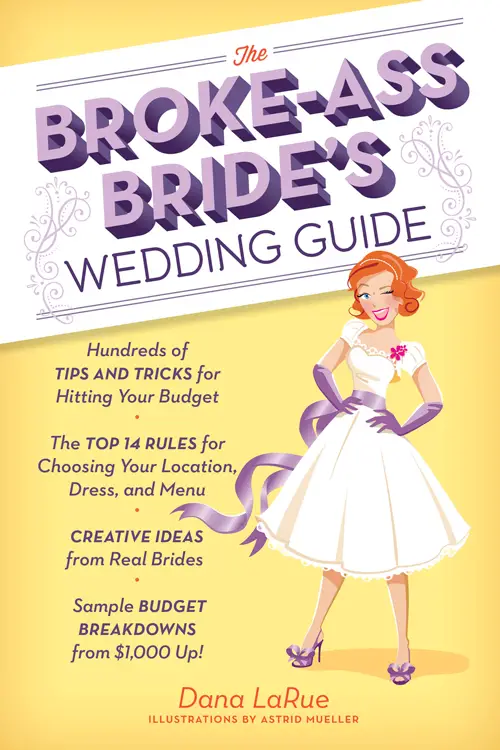 Blogger Dana LaRue's book The Broke-Ass Bride's Wedding Guide shows how to through a fabulous wedding for budget-conscious couples. She firmly believes it's possible to create a fantastic wedding without breaking the bank and this book evolved from that theory. The book is filled with budget wedding advice, sample budget, and great DIY projects. She helps you see how you can personalize you wedding and make it your own by stretching your funds.
Related: Best Budget Wedding Blogs & Books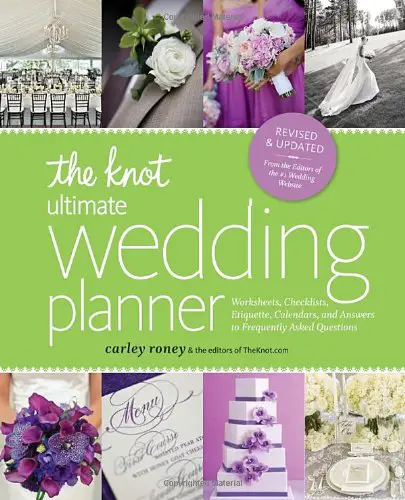 The Knot is the go to resource online for wedding planning and everyone knows it. It's also the source of The Knot Ultimate Wedding Planner: Worksheets, Checklists, Etiquette, Timelines, and Answers to Frequently Asked Questions, one of the best wedding planning books on the market. It's a helpful guide for couples who need step-by-step directions when it comes to planning the wedding. It includes helpful advice, useful checklists, and more.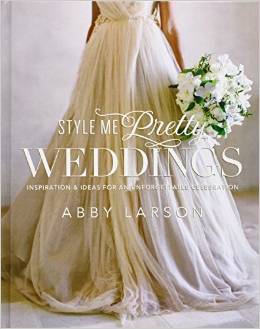 Abby Larson's wedding blog StyleMyPretty.com inspired this wonderfully inspiring wedding planning book Style Me Pretty Weddings: Inspiration and Ideas for an Unforgettable Celebration. It's perfect for brides searching for new inspiration and a photo-rich wedding resource. The wedding planning book from Style Me Pretty focuses on the beautiful details that make each couple unique and make each wedding a deeply personal, unforgettable celebration.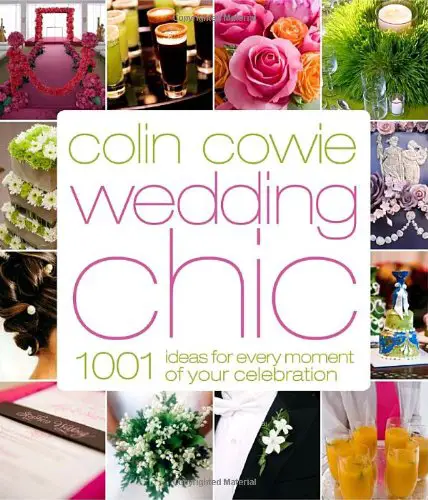 Esteemed wedding designer Colin Cowie shares his inspiration advice in the book Colin Cowie Wedding Chic: 1,001 Ideas for Every Moment of Your Celebration. Cowie guides couples in creating a style for their wedding that runs throughout the celebration details. With so many decisions to make about a wedding this is essential to having a cohesive and stylish event. Cowie's inspirations instructions and gorgeous examples of fantastically styled weddings with help you take your planning to the next level.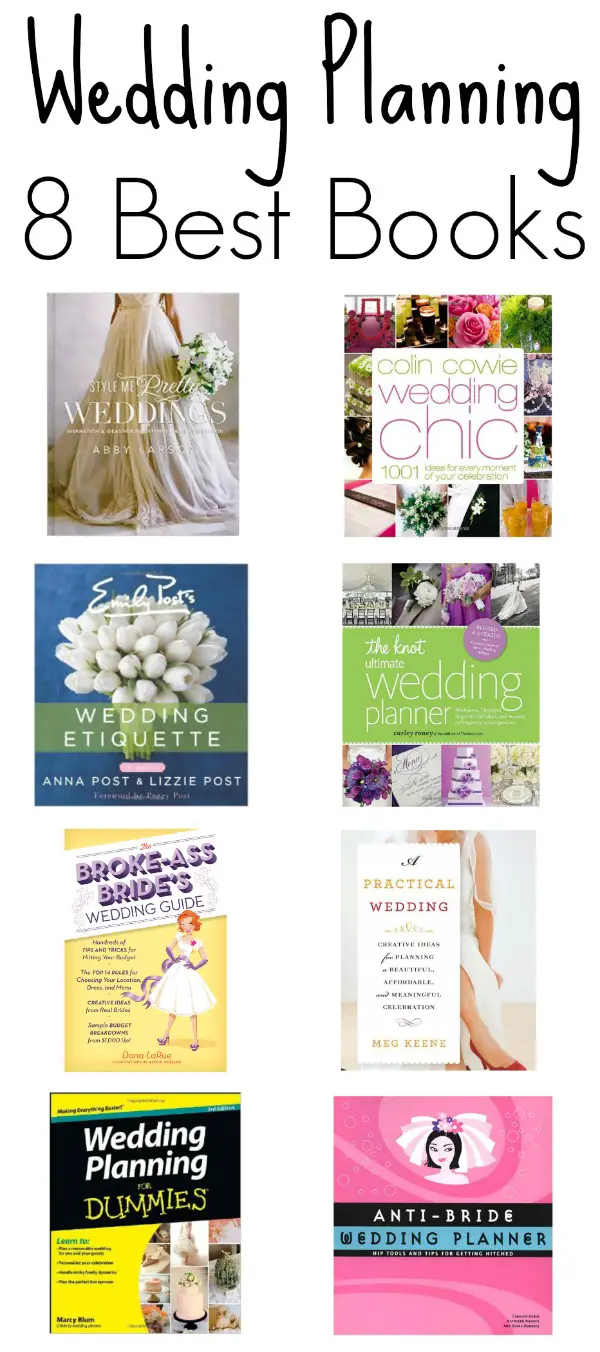 These are just a few of the best and most popular wedding planning books. You can view all the best selling wedding planning books on Amazon.
Happy planning, Mid-South brides! Let us know in the comments if there are any amazing wedding planning books you would add to this list!