On your wedding day you want to relax and enjoy the experience. You do NOT want to deal with late vendors, missing items, or upset family members. Those are some of the many reasons you might want to hire a day of wedding coordinator.
Even if you plan the entire wedding, a day of wedding coordinator will pull it all together and execute your plan. They make the day work stress free.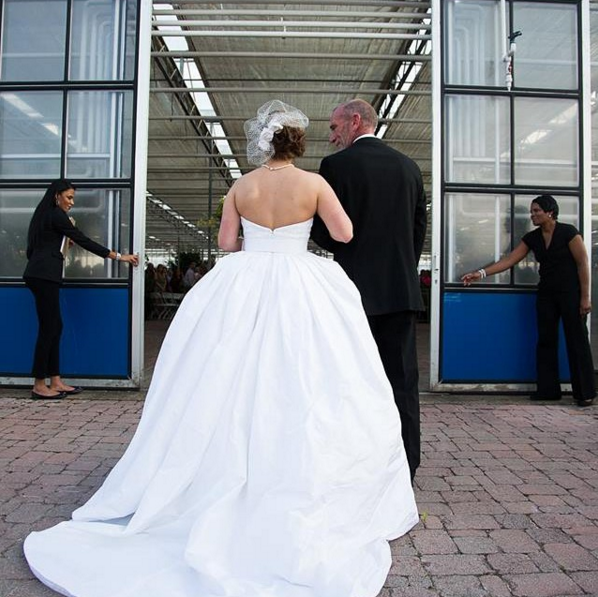 Photo: Starla Photography
Why Hire A Day Of Wedding Coordinator (Quick Answer)
In this guide we will look at day-of wedding coordinators. We cover what they do, what they cost, and why you should hire one.
For a quick answer, here is why you should hire a day of wedding coordinator:
you don't need to be the point of contact on your wedding day
day of wedding coordinators can execute your plans flawlessly
it will save your sanity and keep you less stressed
it is a more cost effective option than hiring full service wedding planners
Related post: How To Choose A Wedding Planner
What do day-of wedding coordinators do?
While the commonly used term is "day-of", planners hired for the day of the ceremony usually work the month leading up to the wedding. Their duties vary depending on each wedding.
Day-of planners coordinate the logistics of your wedding and take the pressure off of your family and maid of honor in order to make your day flawless.
Their duties can include:
coordinating with vendors all day
assisting with photo schedules
setting up the newlyweds exit from the reception
completing any remaining bridal suite preparations
answering questions from guests and vendors
acting as a point of contact for all parties
keeping everyone running on schedule
fixing any problems that come up on the wedding day
As the big day approaches your day-of planner will be the new point of reference for your vendors. She will contact your vendors and get an idea of what to expect.
Your planner will create an itinerary for the day, breaking down everyone's tasks as well as times for everything. They may also do a walk through to ensure that they are planning according to your vision of the day.
On the day before, the planner will run the rehearsal and coordinate everything the day of until you leave the reception, allowing you to fully enjoy your special day.
Day-of planners can be a lifesaver and should be a priority when you begin to budget.
You will thank yourself on your wedding day.
What do day-of wedding planners cost?
Deciding on a day-of planner as opposed to a full service planner can depend on your budget in addition to any last minute assistance needed.
The cost of a full service planner can vary from $5,000-$10,000.
If a full service planner is not a part of your budget, then consider hiring a day-of wedding coordinator.
The price of a day-of planner can range from $600-$2600 depending on your location.
Additional aspects that can affect the cost are the specific duties the coordinator is needed for from planning a timeline for the wedding party to packing up gifts at the end of the night.
The budget for a day-of planner will be worth the expense in order to relieve you from stress and ensure the day is effortless for you.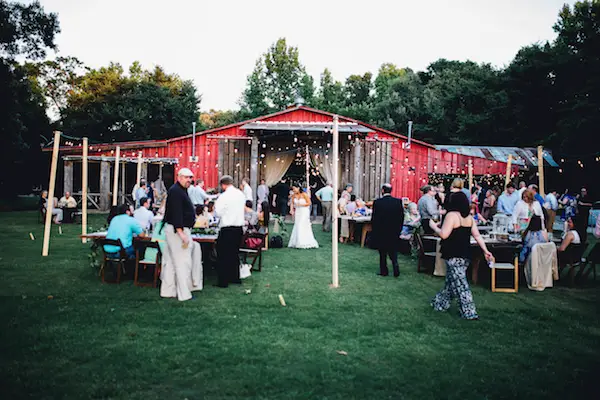 Photo:Sara Ann Green Photography
What do brides think of day-of wedding planners?
Nicole McGlaughlin, a 2014 Memphis bride, praises the multiple benefits she experienced with the hiring a day-of planner.
"The wedding should be about focusing on your future spouse and not on if the color of the napkins are correct," she said. "Having a planner eased my mind of those anxieties and allowed me to be present in the moment and not worry about the logistics."
"If I had a last minute thought or idea pop up, I shot my planner a text and then mentally marked it off my 'list.' I highly recommend a planner – the peace of mind it brought was worth the time it took to find one I trusted was worth the time it took to find one I trusted and the cost of her expertise and attention to detail!"
Why You Should Hire A Day-Of Wedding Coordinator
Making room in your budget for a day-of planner is a key ingredient to the perfect wedding day.
At the very least it is key to having a stress-free day.
Don't be fooled by the idea that hiring a day-of planer is unnecessary. By hiring a day-of planner you will be ensuring max enjoyment not only of you, but also of your family and friends.
01From making sure your vendors are paid to making sure your groom doesn't lose his shirt, a day-of planner is worth the expense.