Downtown Memphis is one of the top Memphis engagement photo location ideas. Today's South Main Memphis engagement submission from Woody & Pearl Photography shows why this is true.
So many couples choose the South Main area of Downtown Memphis for engagement photos. We're loving the light and the bright, bold colors from the South Main area.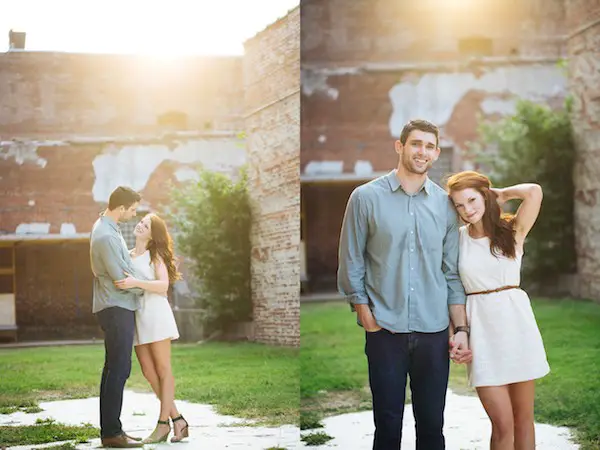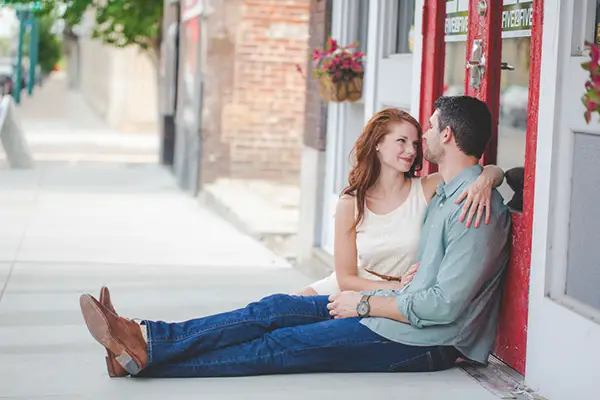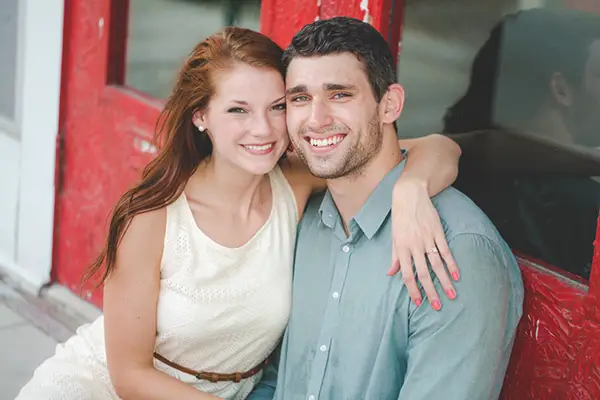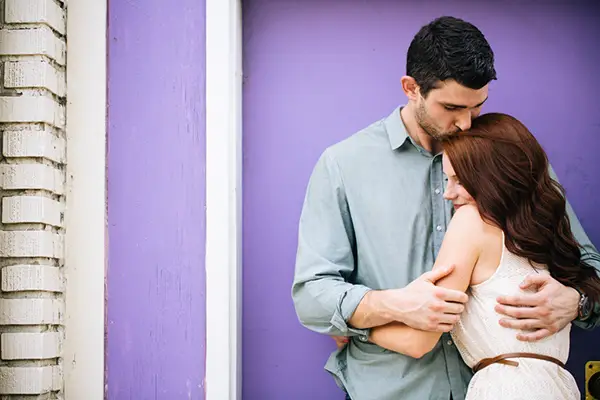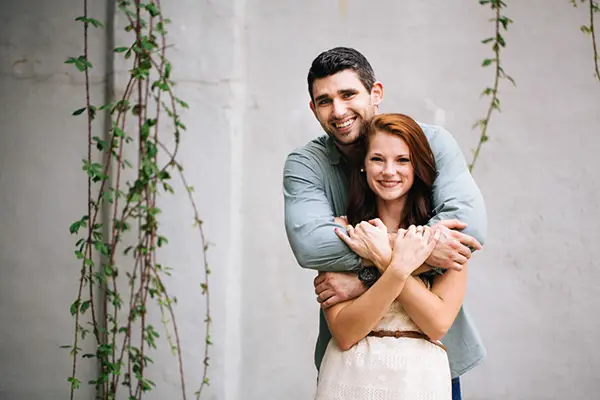 From The Photographer
Kristi from Woody & Pearl Photography shares more about this South Main Memphis engagement:
From Kristi: "Loren and Stacey got in touch with me earlier in the year about shooting their wedding in Little Rock. Because of the distance between LR and Jackson, where I live, we decided to meet in Memphis, where Stacey is originally from, for their engagement shoot.
We met at Bluff City Coffee and walked around a few blocks in that area, plus out to the river. It was a HOT July day in Memphis, but because it was a Sunday, we had the streets to ourselves.
My favorite photos were the ones in the vacant lot when the sun peeked out for just minute! I love sun streaming down in my pictures, and it had been overcast for the whole shoot. Seeing that sun shining behind them made me really happy!
I also love that the brick wall behind them just faintly says 'best'. They were such a breeze to photograph! They are so obviously head-over-heels for each other and were naturals in front of the camera, so much so that I barely had to direct them at all.
I am so excited for their winter wedding at the end of December!"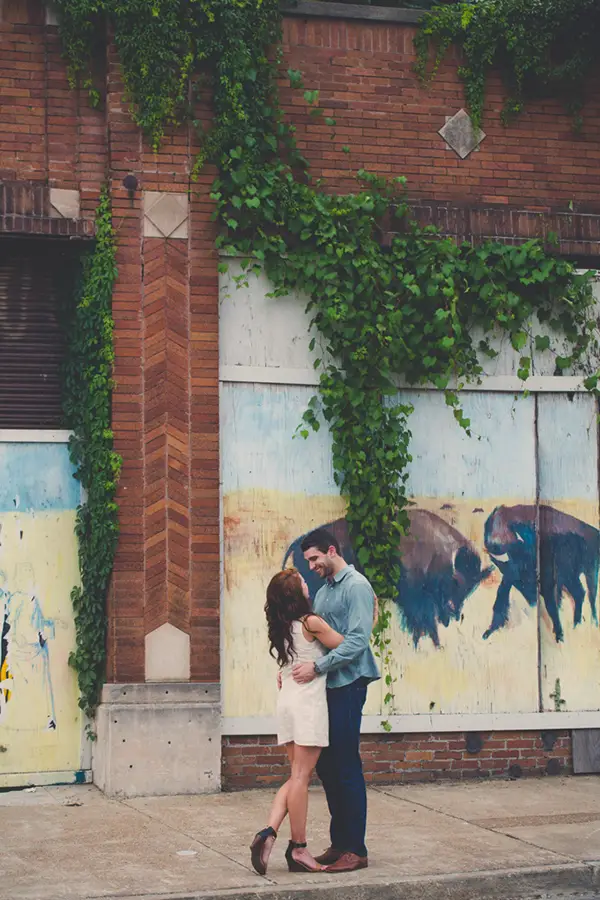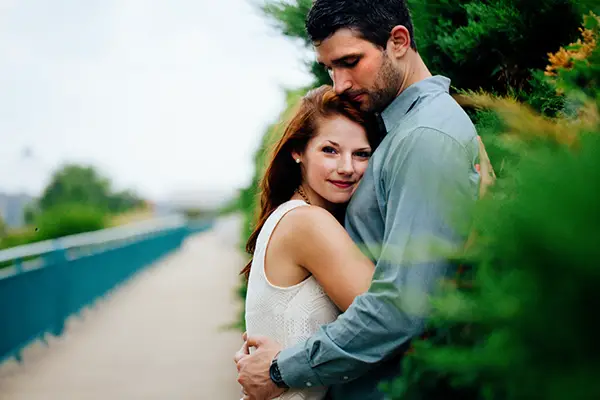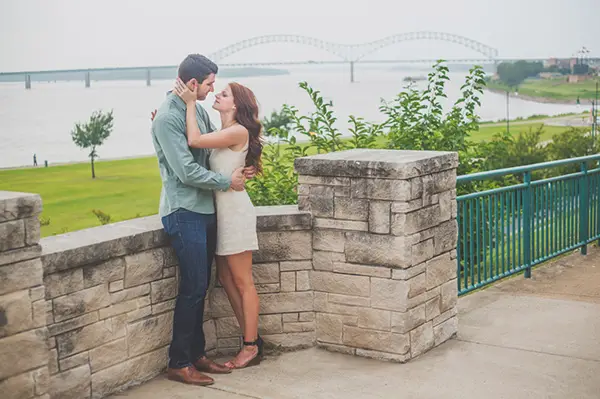 From The Bride
Future Memphis bride Stacey shares more about their love story:
From Stacey: "We wanted to have our engagement pictures in Memphis because that's my hometown! So many of our great memories from our dating relationship were in Memphis, so it was a natural choice.
I've grown up loving the Mississippi River and just the downtown scene in general. There's always such a great energy on the streets and Kristi was excited to use that area as our backdrop!
She effortlessly picked out great spots for us to use, one of our favorites being a hidden little empty lot with the most perfect sunlight. Kristi is so talented and such a natural behind the camera – she made the whole experience so comfortable and enjoyable!"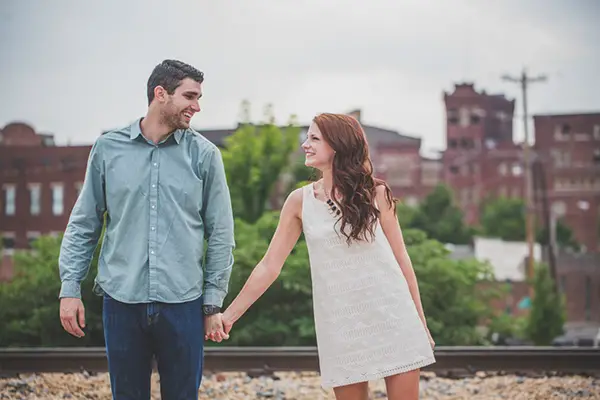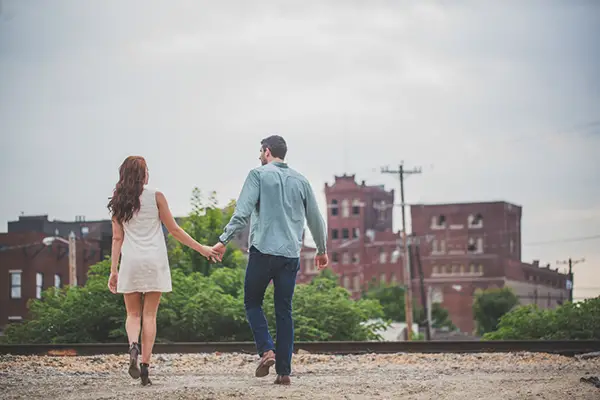 Photos: Woody & Pearl Photography
More Memphis Engagements
Do you want to browse more Memphis engagement sesssions for ideas? Check out these real engagement photo sessions:
Need some ideas for your own engagement sessions? Check out these ideas: