Today's post from our amazing intern Sara helps newly engaged couples with a very important decision in wedding planning: when to book wedding vendors and necessities.
With the excitement of an engagement ring comes a lot of questions about what to do next. From choosing who to book to knowing when to book what, planning a wedding can be stressful but not if you stay organized and set aside time to plan. Every wedding is unique and while there are many wedding planning checklists and wedding timelines readily available, it can be hard to decide which one to follow.
However, knowing the ideal time to book your vendors can decrease some unnecessary stress when it comes to planning. Here are a few tips to make this process even easier.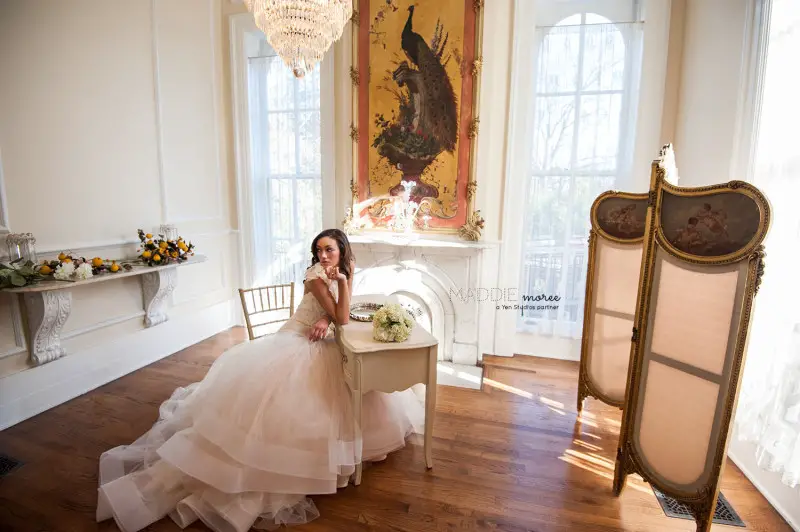 Photo: Maddie Moree

Start with the big stuff
If you know the vendors and venues you want to book are popular then it is best to be thinking about those early in the planning process. Booking in advance can help you balance your thoughts
Start with your venues and once those are secured begin to look for photographers, videographers and musicians. Ideally it is best to book at least 6-8 months in advance. As you book venues, be checking to see if additional furniture is needed or if you want to hire a decorator.
Next comes food and honeymoon
Begin looking at caterers and begin thinking about the honeymoon. Look for packages and deals. If you are traveling out of the country be sure to check that your passport will be up to date.
Then focus on the details
It is recommended that save the dates are sent out six months in advance. By this time, you should be deciding on a celebrant as well as colors and themes. Once colors have been picked then booking a wedding florist comes next.

Florist: BettsMade, Photo: Katie Norrid Photography
And then 
After the logistics of the wedding are set in stone, it's time to find a wedding registry and begin shopping! Then you need to handle the remaining smaller tasks like picking out the wedding bands, giving the jewelers at least four weeks in advance. The last big decision, other than choosing a dress, is to pick out your wedding cake with a talented wedding caterer.
Finishing up
Finalizing comes next. Finalize the menu, the guest list, the seating charts and floor plans. Get documentation and fill in forms from venues. Are you going to walk out to sparklers or confetti? Send out the invitations 6-8 weeks in advance. Lastly, it is time to pick out the ceremony hymns, readings and vows to complete your ceremony.
In addition to having a timeline, creating a wedding website may be helpful to organize details about the wedding, photos and your registry for yourself as well as your guests.
Staying organized and setting aside time to plan will guarantee that you will be stress free in planning your dream wedding.