Propcellar's mid-century warehouse combines style and class for a blank slate. The Propcellar Memphis wedding venue hosts weddings, elopements, engagements, parties, and more in a "glossed-up" space full of windows, natural light, white walls, and exposed industrial elements.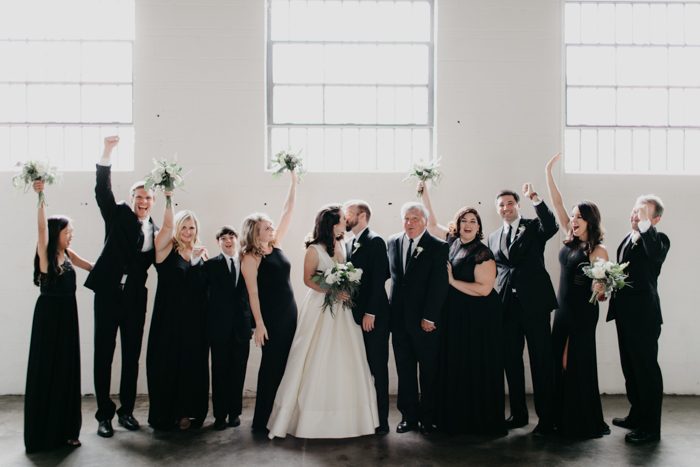 About Propcellar
Established in 2013, the warehouse located in the Broad Avenue Arts District offers a chic, outside-the-ballroom, badass venue space.
Propcellar features high ceilings, urban concrete floors, walls of windows, and gallery white walls. It's a blank slate that you can use to design the event of your dreams.
The space is multifunctional and can be set up in a number of different ways by the team. They host everything from dream weddings to intimate elopements and even corporate events. They offer spaces for groups of anywhere from 10 to 100 people.
Propcellar also host a variety of different businesses beyond just their venue rental space. They have heirloom Swedish antique furniture sales and also offers photo studio space to local photographers.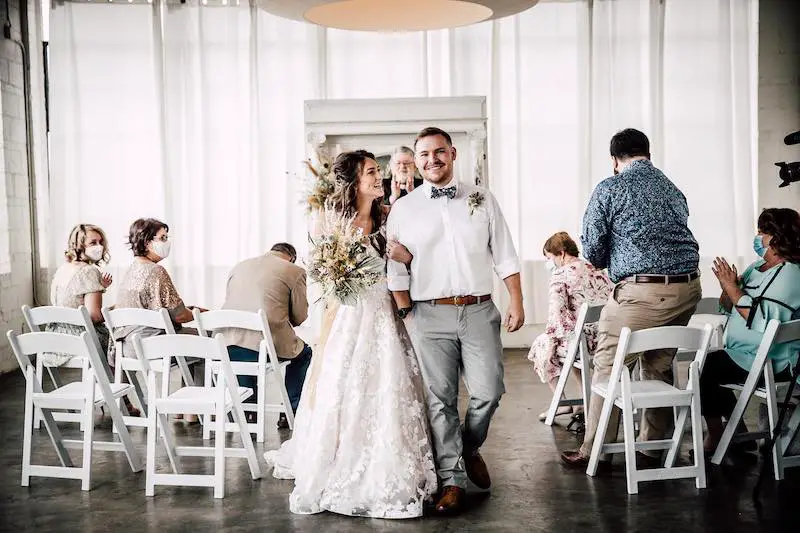 PropUp Weddings At Propcellar
One unique spin on weddings are the PropUp weddings they host.
These intimate designer elopements combine the romance of an elopement with the practicality of a local wedding.
These PropUp weddings give couples three house in the warehouse space for an intimate celebration with 30-50 of their loves ones. These weddings are hosted on Sundays of select months where 3 couples are booked in a day.
The stress-free planning of these PropUp weddings comes from a curated team of wedding vendors including planners, caterers, and more. Simply show up and enjoy a small, intimate, beautiful wedding.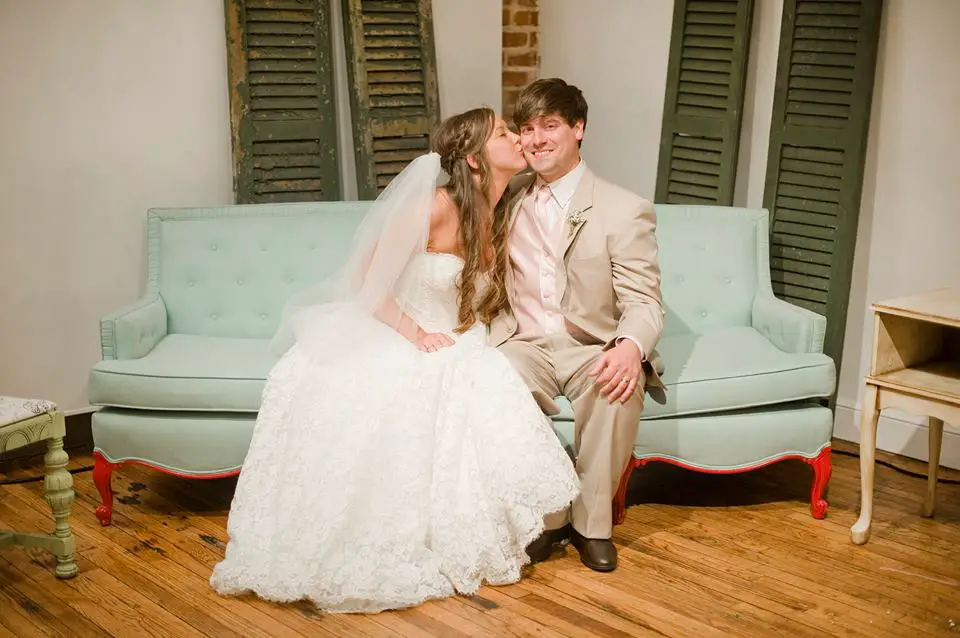 Wedding Reviews
Here are a few of the reviews for this wedding venue from review sites like Facebook, Wedding Wire and Google:
Amanda: "Nicki and the Connor & Co. Team created our perfect wedding at Propcellar. We dreamed of a romantic, intimate experience for just the two of us. When we visited Propcellar, we knew it was the venue to pull off our vision. The amount of vintage furniture, dishes, and backdrops to choose from was amazing. Nicki spent time sharing options with us and helped me capture just the right items to create the exact look and feel we were going for. Five days before our wedding, my fiancé tested positive for Covid. I was in a panic but Nicki and the Connor & Co. Team made moving our date easy. They handled everything with grace and understanding. When the new wedding date finally arrive, it was a dream come true. Beautiful flower draped piano, aisle, arch, vintage couch and living room set up, candlelit dinner for two, and the most precious cake table. We loved every bit of it. Thank you to everyone involved who made our special day even more special."
Tonya: "I can't explain how awesome Nikki is! We had our wedding on June 22, 2019 at propcellar She was amazing and the venue was perfect!!!"
Monica: "Great Venue for a classy, casual wedding."
Emma: "Propcellar is one of our favorite venues to work with. Karlee and her team make things easy! As a wedding planner in the Memphis area, we strive to find the perfect venue for our couples. Propcellar is certainly on our short-list! The include tables, chairs, bars, and even have vintage furniture available for rent. This helps us pull the client's vision together beautifully!"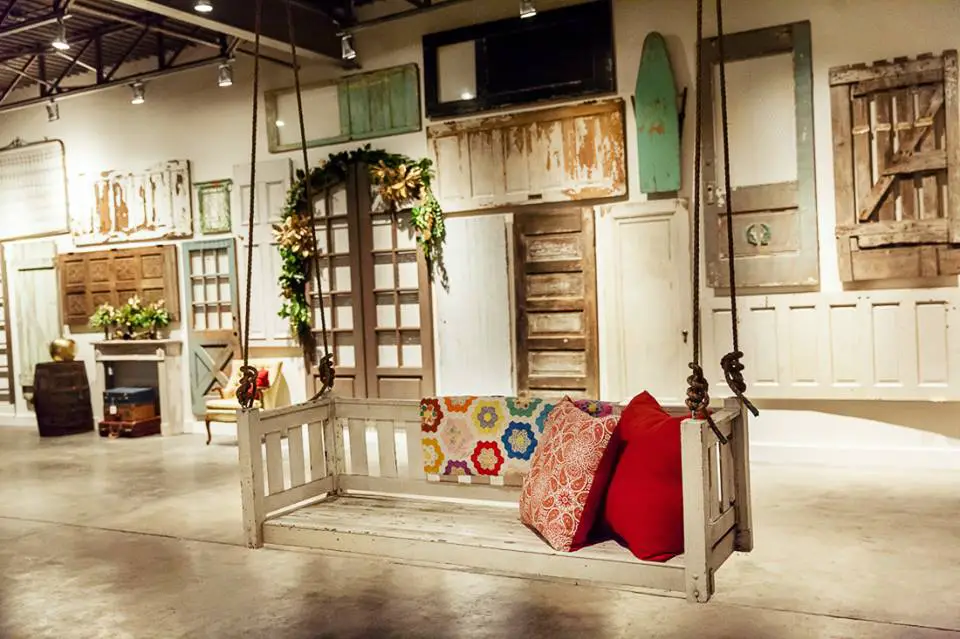 Wedding Features & Real Weddings
Check out these other articles where this venue was featured:
Venue Location & Contact Information
Want to visit the Propcellar Warehouse for a tour? Check out the location and contact information below: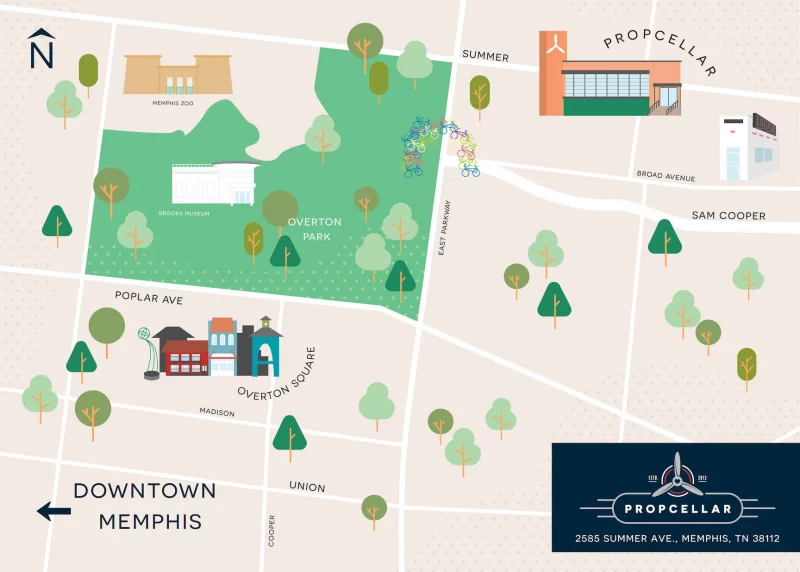 To contact Propcellar:
Visit: Propcellar, 2585 Summer Ave, Memphis, TN 38112
Call: (901) 654-6737
You can visit their online properties here: