Mismatched wedding plates are a great way to get a unique, vintage feel for your wedding. Many brides have used mismatched wedding plates, tea cups, and saucers to create an adorable vintage look at weddings and bridal events as you can see from the wedding inspiration below.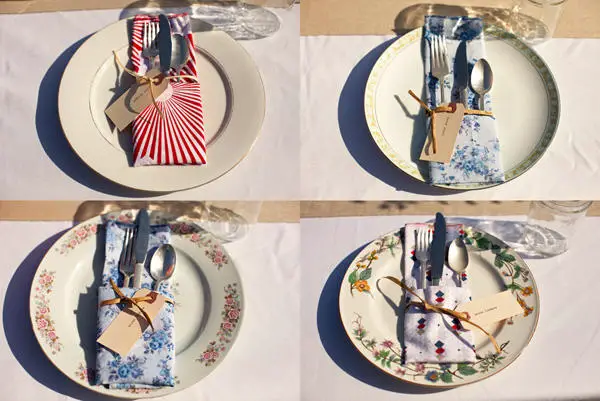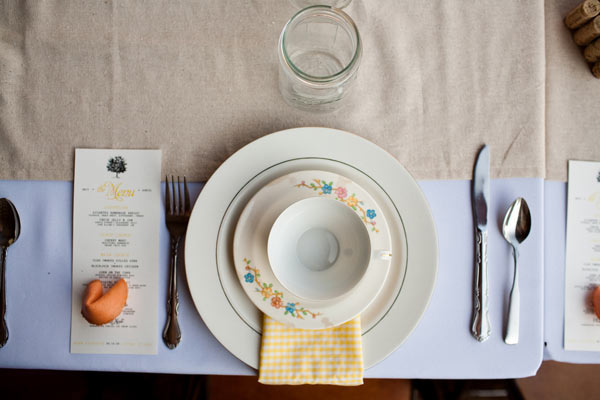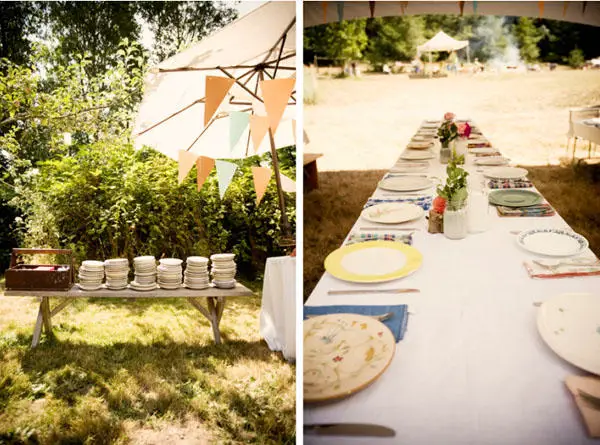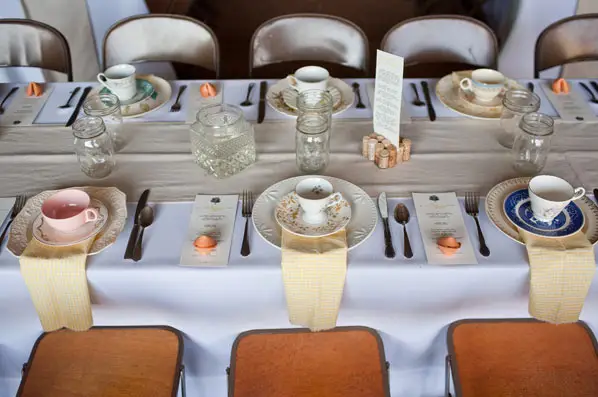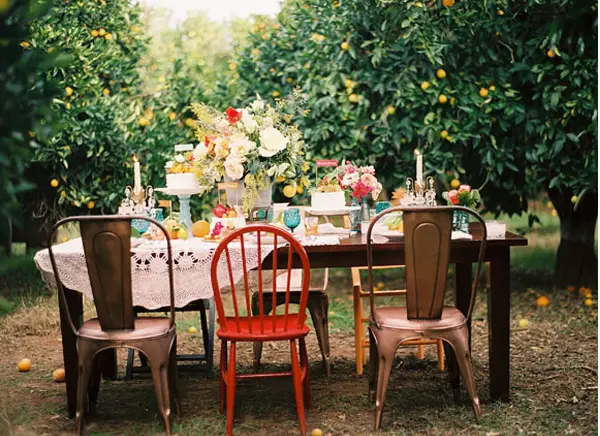 via Martha Stewart Weddings; via Once Wed; via Pretty Chicky; via Once Wed; via Intimate Weddings; via Edyta Szyszlo Photography; via Once Wed; and a few more locations. Feel free to send proper credit if known.
Where To Buy Mismatched Plates For Your Wedding
If you're outside the area or would rather buy than rent, you have several options.
Thrift Stores
Buy mismatched china and dinner plates at thrift stores. This process can take a while to collect all the plates you need but it can be a fun pre-wedding activity. You can find a ton of mismatched china at great prices in Goodwill and Salvation Army stores.
Etsy
Buy mismatched plates on Etsy. There are lots of great Etsy sellers that offer mismatched plates for weddings. You can browse Etsy for these vendors or check out some of the mismatched plate options we found below.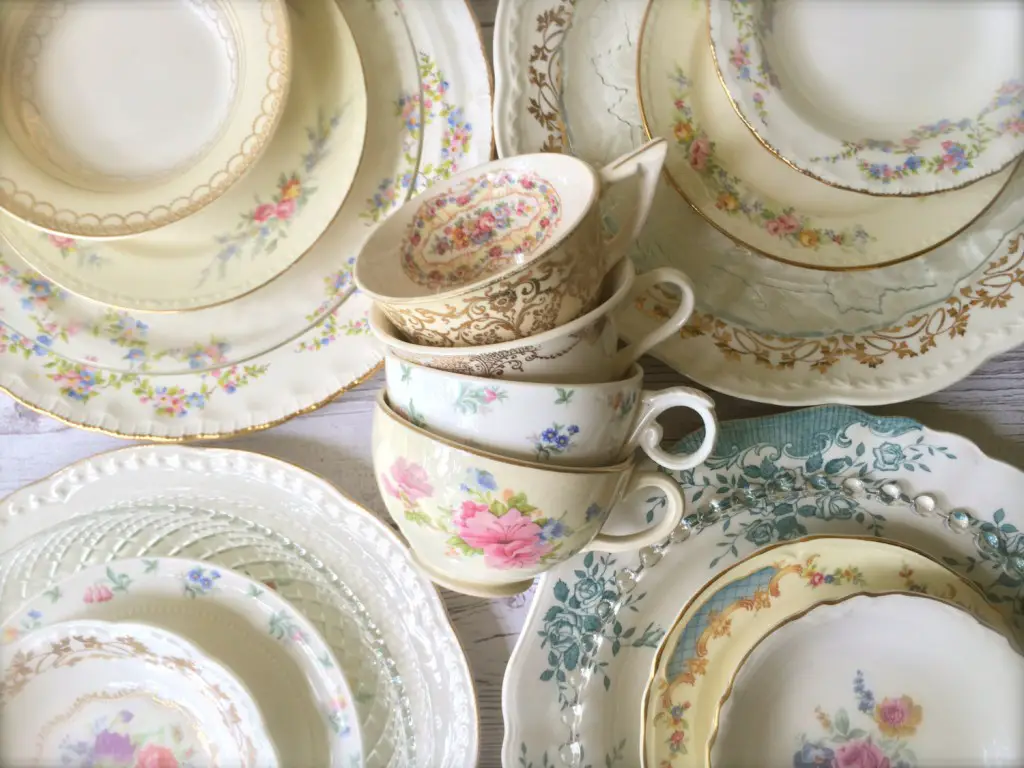 Swoon Vintage Table on Etsy offers lots of vintage mismatched plate options.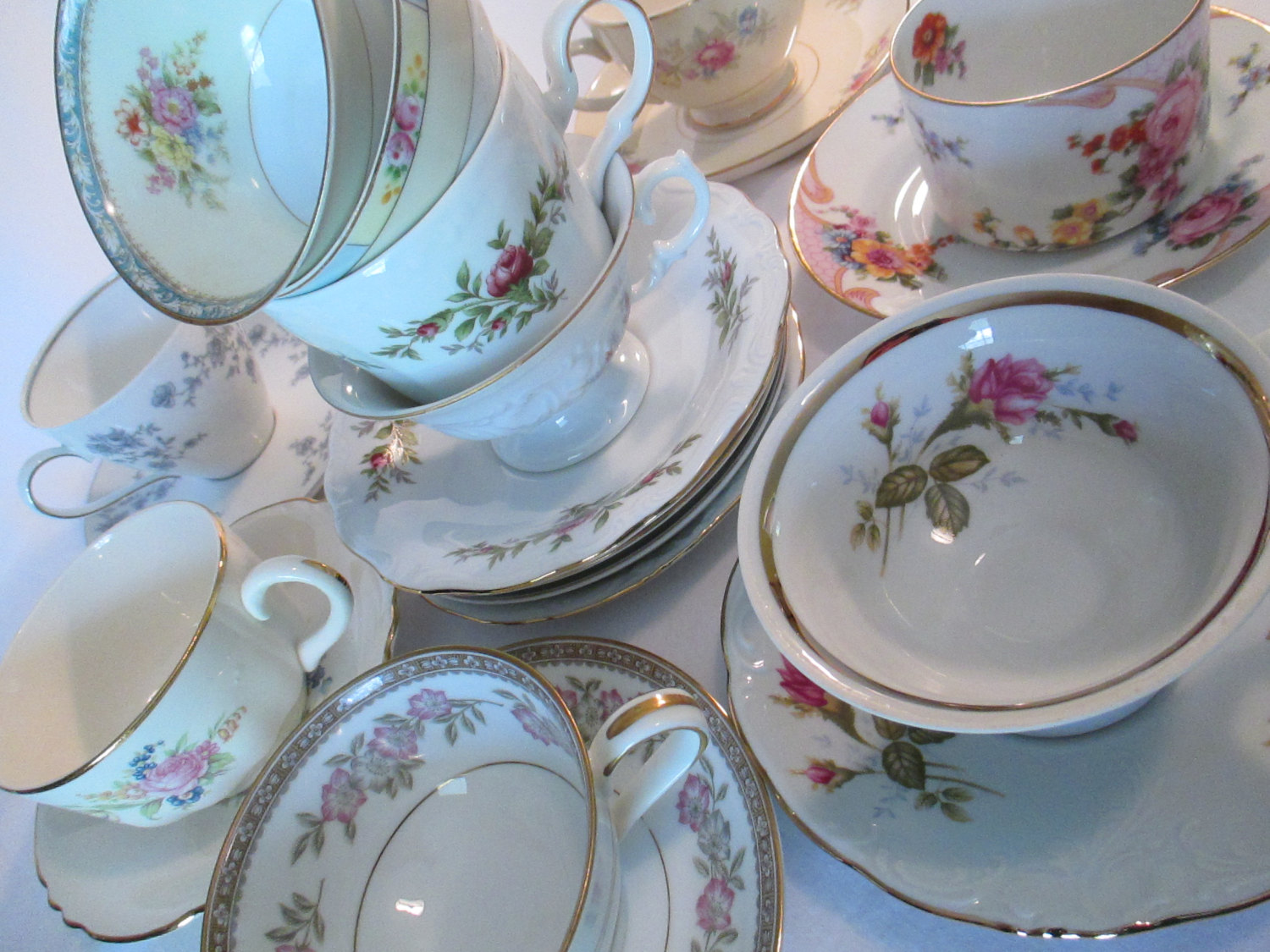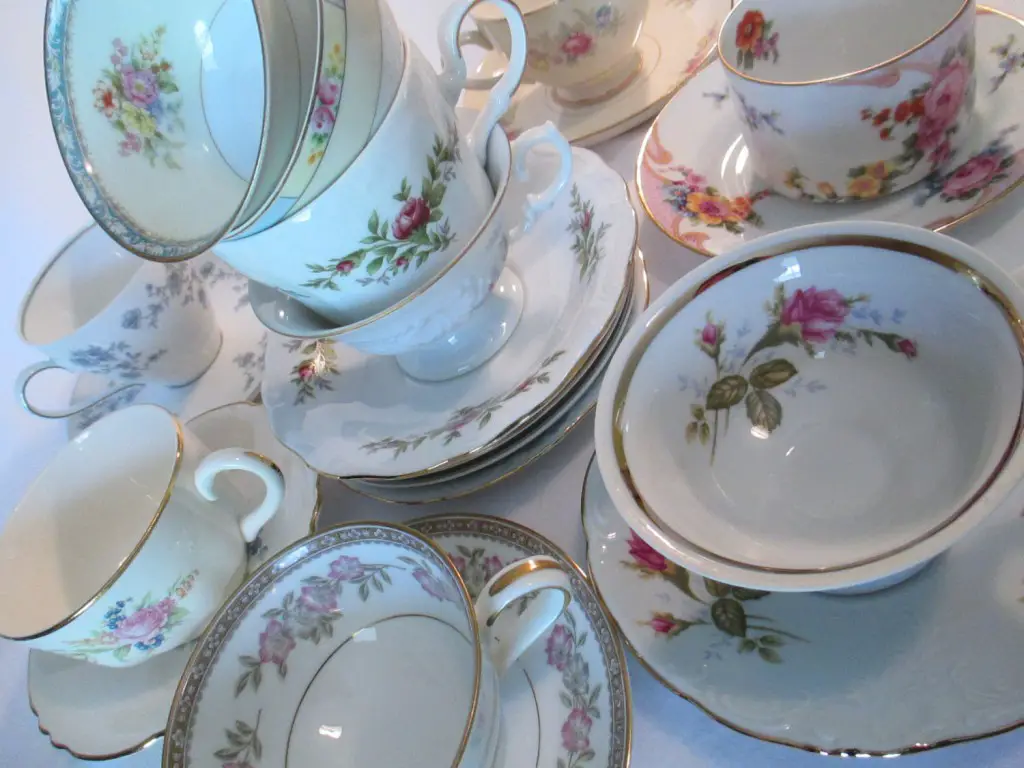 LBF Collections on Etsy shares treasures from the past perfect for weddings and special events. They also offer adorable cups and saucers perfect for bridal showers.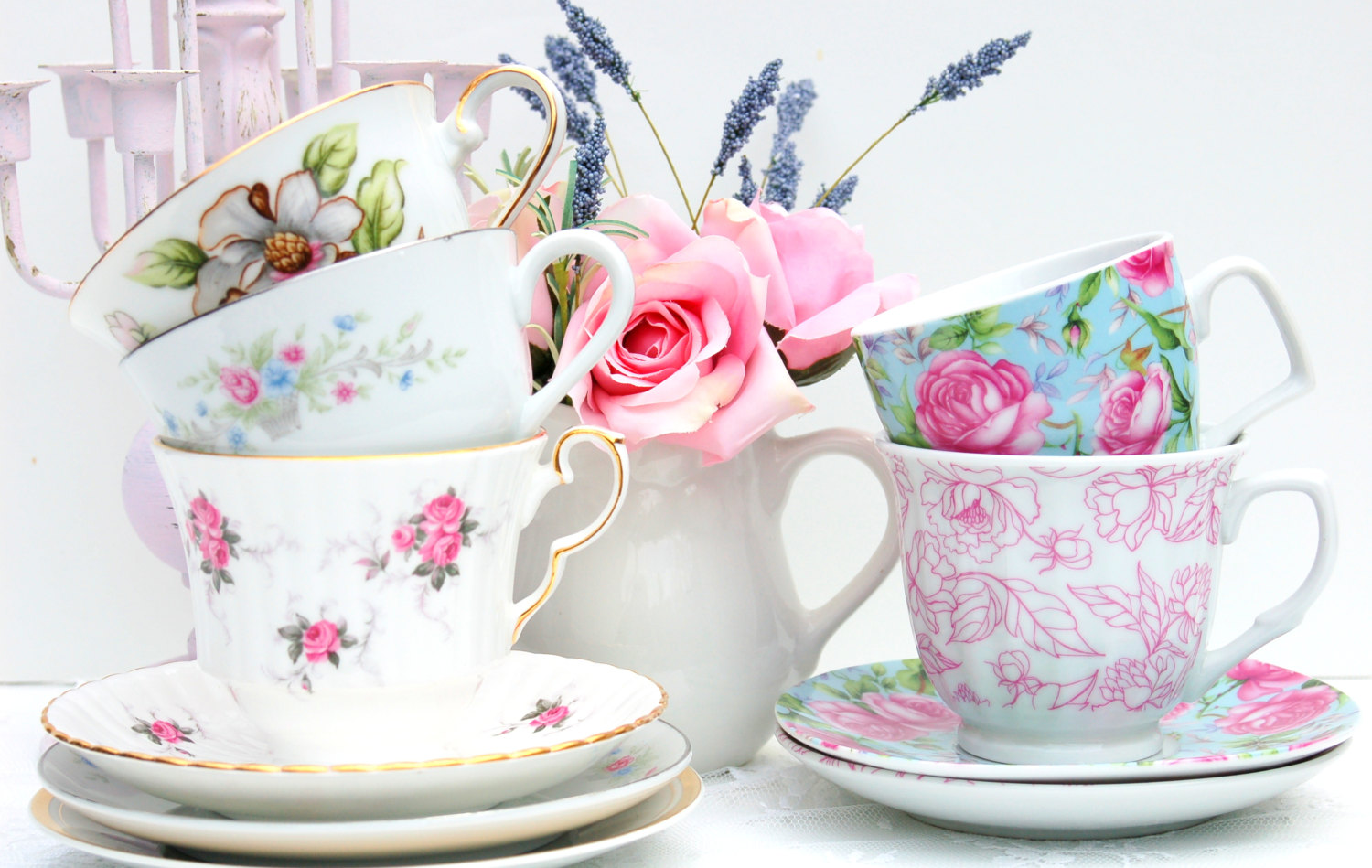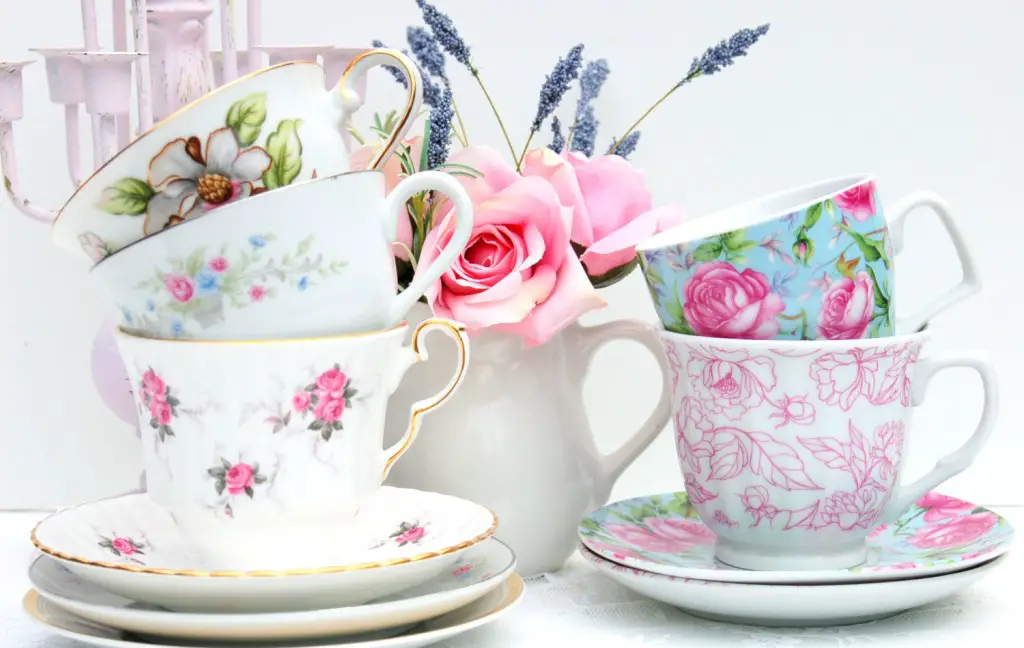 Ecoideology on Etsy offers sets of mismatched plates and party sets of mismatched china tea cups and saucers like these fun and colorful mismatched sets.
Amazon
Buy mismatched plates on Amazon. If you'd rather buy everything at once you simply need to buy several sets for mixing and matching. You have more control going this route and aren't dependent on existing selection. You can choose colors you prefer and still get a nice variety to mix. This is also an option just for supplementing what you find at thrift stores or rent. We love the following options: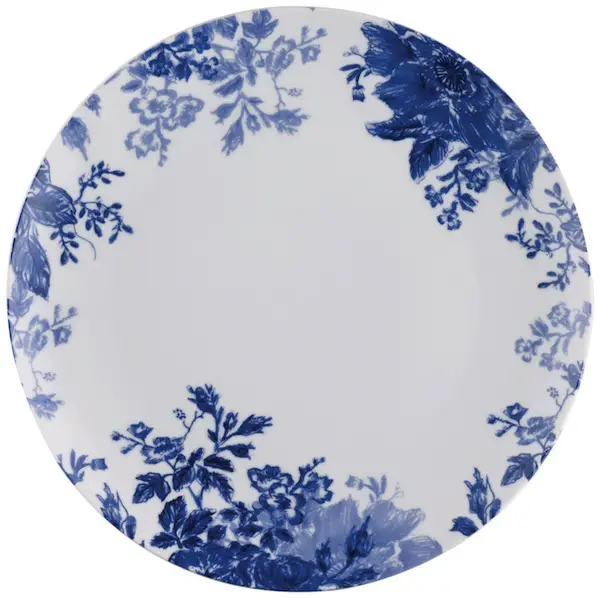 Paula Deen Signature Dinnerware Tatnall Street 4-Piece Dinner Plate Set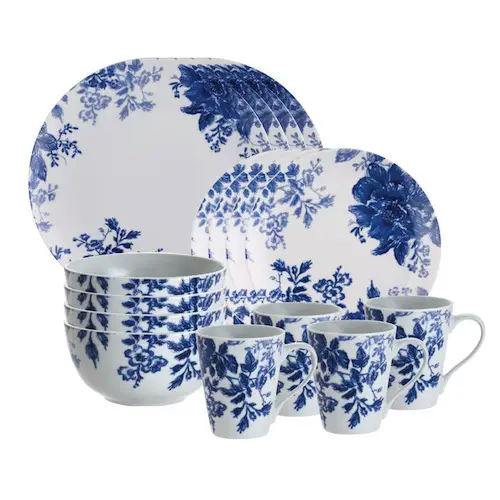 Deen Signature Dinnerware Tatnall Street 16 Piece Dinnerware Set, Bluebell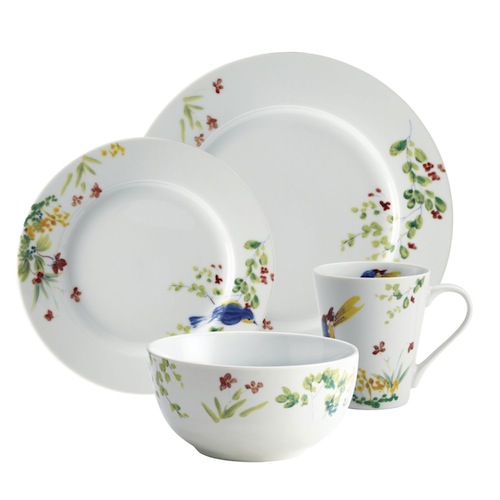 Paula Deen Signature Dinnerware Spring Melody Collection 16-Piece Dinnerware Set
Where To Get Mismatched Plates For Memphis Weddings
If you're a Memphis area bride, check out Propcellar Vintage Rentals.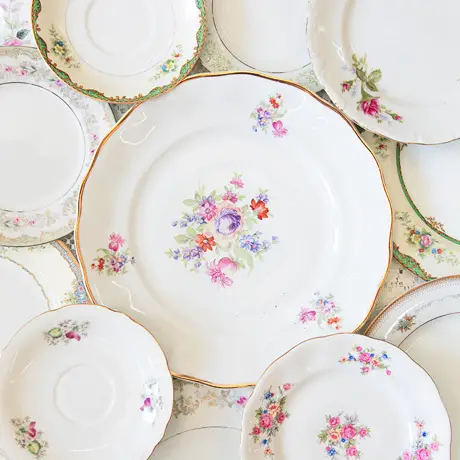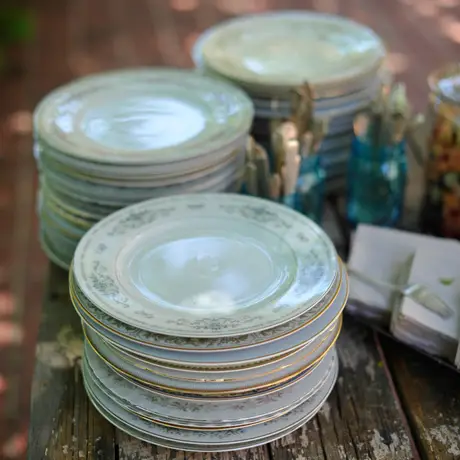 They have a selection of Mismatched China Dinner Plates and are a wonderful Memphis wedding vendor to work with when you need unique or vintage rentals.
Those are just a few of the places you could find, rent, or buy mismatched plates for your wedding or bridal event. It's a very unique look but one that many vintage lovers enjoy and makes for an adorable tea themed bridal shower or engagement party.
If you'd like more inspiration, check out these tea party inspired bridal shower ideas.