Grand gatherings in storied venues with backdrops of soaring elegance. The Peabody Memphis has hosted Memphis weddings since 1869.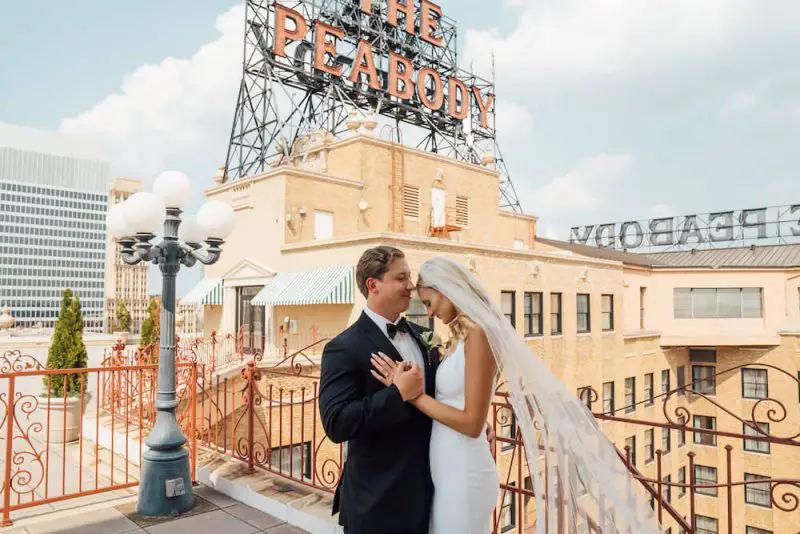 Photo: The Warmth Around You
This Memphis wedding venue combines impeccable hospitality, history, and elegance for events up to 4,000 people.
About The Peabody Hotel
The Peabody Memphis bridges the "Blues City's" celebrated past and cosmopolitan present. With the style and tradition of a legendary hotel this Downtown landmark also provides legendary service and hospitality.
Called the "South's Grand Hotel," The Peabody Memphis is known for its charm, elegance, hospitality, and rich history.
A Memphis icon and part of the city skyline, this hotel opened in 1869. Listed on the National Register of Historic Places it provides unique experiences from resident Mallard ducks to charming tea service, elaborate Holiday displays, rooftop parties and elegant events.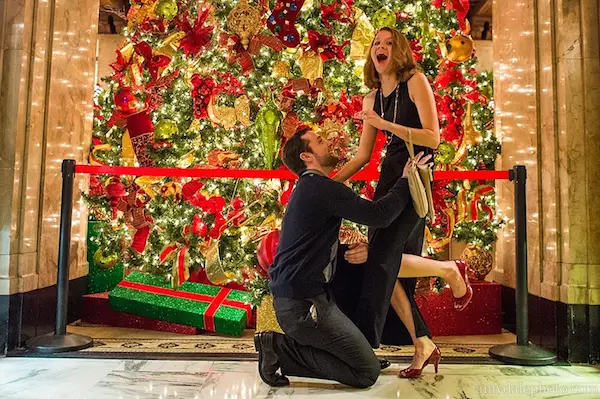 Photo: Amy Dale Photography
Weddings At The Peabody
The Peabody Hotel has various venue spaces able to accommodate weddings of any size, from rooms for elopements to large weddings up to 4,000 guests.
The hotel offers a variety of venues for weddings, including grand ballrooms and intimate outdoor spaces, making it suitable for both large and small weddings.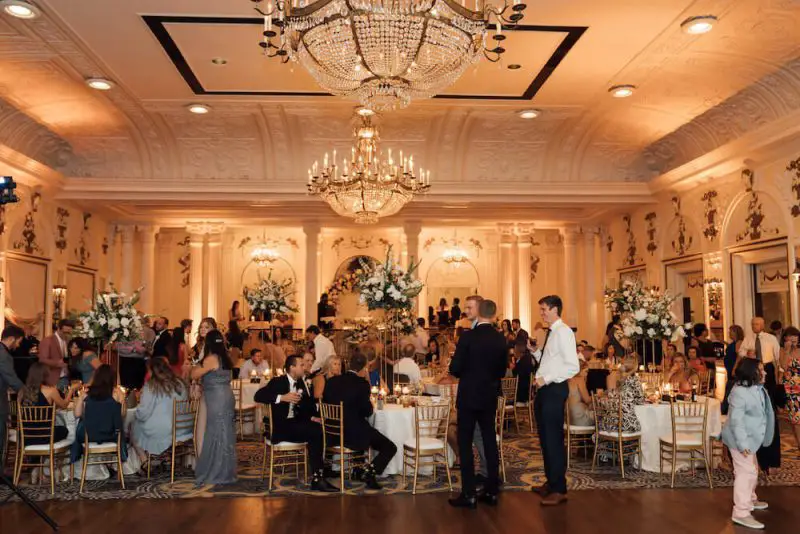 Photo: The Warmth Around You
A few features for Peabody weddings:
The hotel has a dedicated wedding planning team to assist couples with every aspect of their wedding, from choosing the perfect venue to coordinating all the details. Contact them for a proposal fitting your wedding needs.
The Peabody Hotel is located in the heart of downtown Memphis, providing easy access for guests and a convenient location for wedding-related events such as rehearsal dinners and post-wedding brunches. Everything you need in one location.
The hotel offers a variety of on-site amenities, such as a spa, fitness center, and pool, making it easy for guests to relax and enjoy their stay for your wedding.
The Peabody Hotel is known for their famous Peabody ducks, who march through the lobby each day. It can be a great opportunity to have them included in a photo session or an activity for guests in town. (Find more things to do in Memphis for guests!)
The hotel offers a wide range of dining options, including fine dining and casual options, created by a culinary team led by Executive Chef Andreas Kisler and Executive Pastry Chef Konrad Spitzbart. You can easily accommodate the different tastes of the guests and plan a reception menu.
A day with a perfect ending. Bring your wedding day to a romantic close in the luxurious Romeo and Juliet honeymoon suite, which features a two-story sitting room and a spiral staircase ascending to the tastefully-decorated bedroom.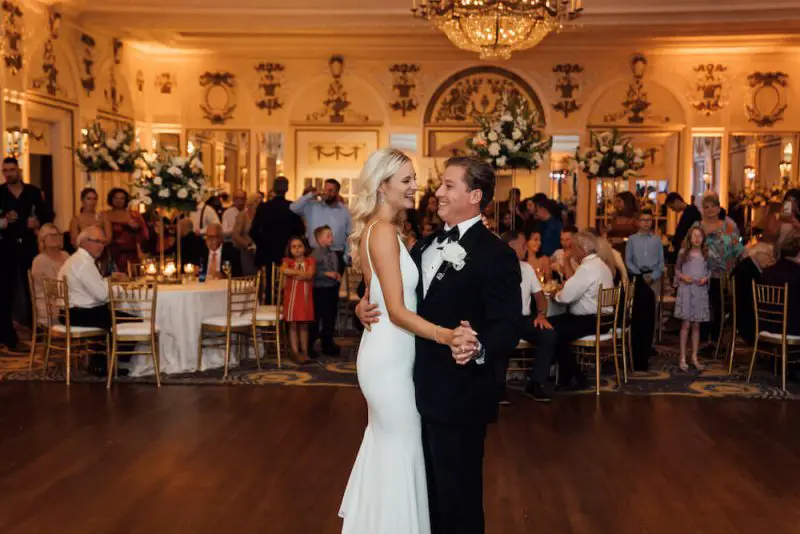 Photo: The Warmth Around You
Location & Contact Information
To contact this venue:
Visit: The Peabody Memphis, 149 Union Avenue, Memphis TN 38103
Call:  901-529-4000
You can visit them online here: