In their travel series videos The New York Times visited Memphis and shared what to do with 36 hours in Memphis. Their list of restaurants, museums, and spots of interest gives you a bit of insight for planning your own trip.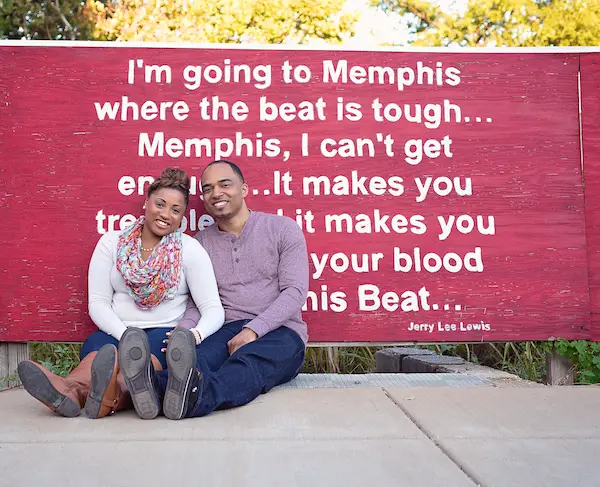 It's an excellent piece on the city and the wonderful things there are to do here in the Bluff City.
Maybe even more Music City than its country cousin to the east, Memphis has strong affiliations with not one musical genre but three. It is the birthplace of rock 'n' roll, the cradle of soul and, though the blues weren't born here (that distinction goes to the rural parts of the Mississippi Delta), it was the Memphis-based musician and "Father of the Blues," W. C. Handy, who helped get those "lonesome songs" out into the world.

But there is far more to Bluff City than blues and barbecue. A watermelon and feta salad can be found alongside great smokehouse meats; zydeco and indie rock are within earshot of soul; and up-and-coming areas like Cooper-Young are giving the city's older haunts some stiff competition. For this short visit, leave out the Graceland juggernaut, though if Elvis is on your bucket list, head out any morning to Graceland's Meditation Garden where the King is buried — it's peaceful and free.
You can watch the 36 Hours In Memphis video above and read the rest of the article here.
If you have out of town visitors coming to the Bluff City for your event this guide is a great list of things for your out of town guests to do.
Where To Visit In Memphis
They've even got a handy map for you to scout out all the places to go listed in the article.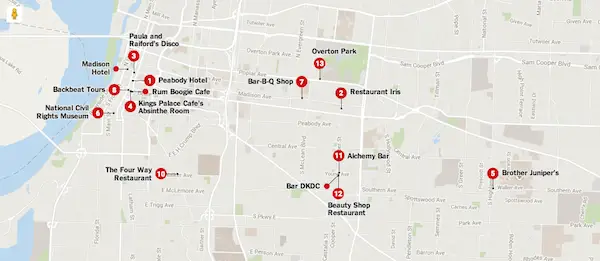 Many of these are mainstays in the community and worth a visit. This list covers some of the highlights in the city for visitors. It has delicious food, music, historical sites and more.
Even better is that the list is generally easy to access for visitors. Most of the spots on this list are in Downtown Memphis or Midtown Memphis. The furthest item on the list is Brother Juniper's in the University District.
If you haven't visited all of these places yet, I highly recommend you go out exploring now!
More Places To Visit
Want some more ideas? Or looking for specific related locations? Check out these ideas: