Music, mountains, history, and more. No matter what type of elopement you are looking for you can find it by eloping in Tennessee.
Tennessee offers many beautiful destination wedding locations along with cities full of soul perfect for elopements.
In this guide we cover everything you need to know about eloping in Tennessee, from how much it costs to elope, to some of the most popular elopement destinations in the state.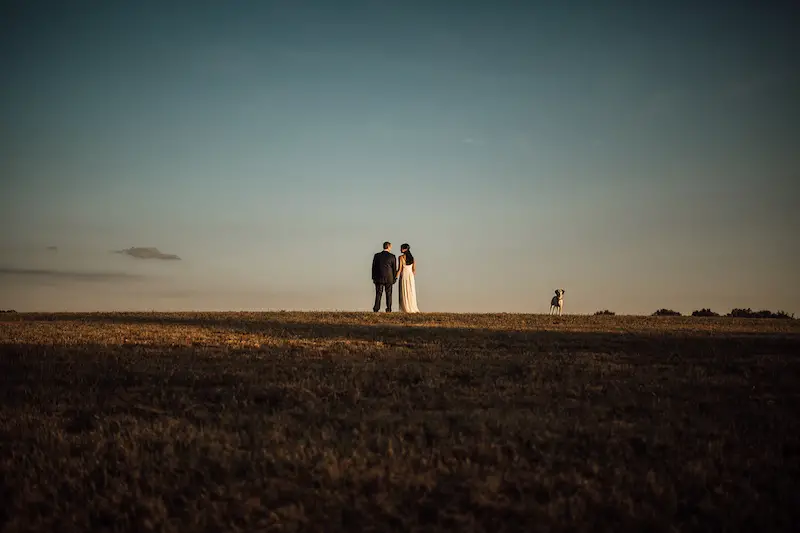 Photo: The Warmth Around You
Where Should You Elope In Tennessee?
Tennessee is one of the most popular states for elopements. Stretching over 450 miles long the state has a variety of music, history, landscapes, and venues perfect for eloping.
Whether you plan to elope in Memphis or Gatlinburg, Dollywood or Graceland, the mountains or the city, there is an option for you in Tennessee.
You can head to East Tennessee for elopements in the Great Smoky Mountains, stick to Middle Tennessee for the country music hub of Nashville, or travel to West Tennessee's unique elopement options like Graceland.
Popular Tennessee cities for elopements:
Gatlinburg
Pigeon Forge
Chattanooga
Nashville
Popular Tennessee locations for elopements:
Those are just a few of the options the state of Tennessee offers. There are many other places where you could elope here!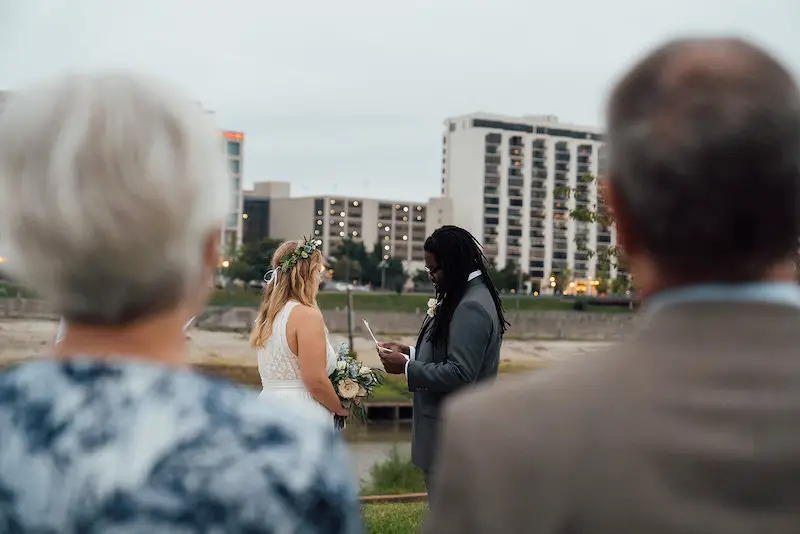 Photo: The Warmth Around You
How Much Does It Cost To Elope In Tennessee?
The actual costs for a marriage license in Tennessee is very low. You'll only have to spend around $100 to get the marriage license.
It will vary slightly from county to county so check the county you plan to get married in.
For example, a marriage license in Shelby County for 2022 is $97.50 or just $37.50 if you've done premarital counseling. Hop on over to Rutherford County and the marriage license is $107.50 or $45.00 if you've completed a counseling course.
Other elopements costs will vary widely depending on your needs. You'll have to consider these potential elopement costs in your budget:
travel to Tennessee
venue fees for the elopement ceremony
fees for the wedding officiant
elopement photographer
all-inclusive elopement package fees
Depending on the type of elopement you decide to have in Tennessee it could cost you $100 or it could cost thousands. It will depend a lot on your elopement timeline and what you want your day to look like.
Marriage License Details
Getting your marriage license is the only thing you'll need to make your marriage legal in Tennessee. Here are some of the details you need to know about this process.
You need the marriage license from the county you get married in prior to your wedding day.
Rules, regulations and fees vary from county to county so check on the specific county.
You both need to appear in person and bring valid ID and proof of your social security number.
Your marriage license will be good for up to 30 days.
You do not need witnesses to your wedding but it must be signed by a legally ordained officiant.
To be valid your marriage license must be returned to the county clerk where it was obtained within 3 days of being signed.
Tennessee had a law that did not allow anyone ordained online to legally sign a marriage license, but there have been challenges to that law. Make sure you check on the legal status of using an officiant who has been ordained online since you may need to have someone else sign your marriage license.
Also remember, your marriage won't be recognized without completing, signing, and returning the marriage license to the clerk's office so make sure you plan for this with your elopement!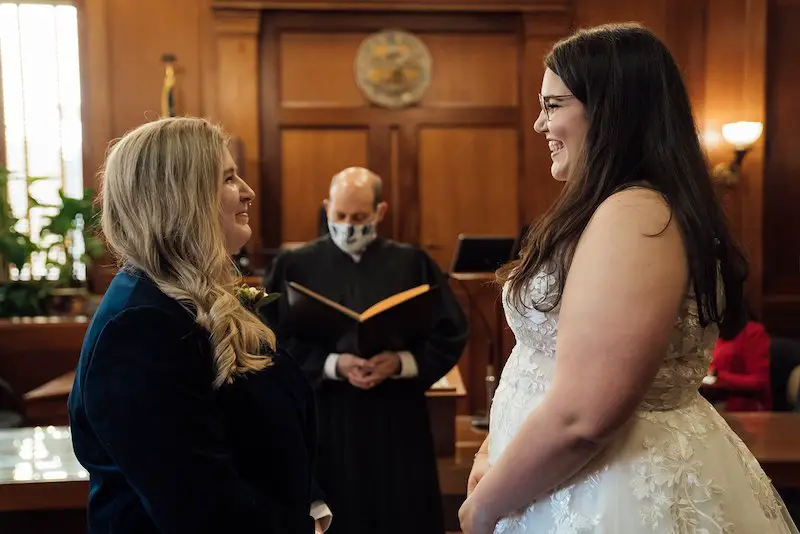 Photo: The Warmth Around You
When To Get Married In Tennessee
Tennessee weather does vary from East to West but the state in general has a moderate climate and all four seasons are distinct.
Summer and fall are popular wedding seasons in Tennessee along with the winter holidays. Depending on where you want to have your elopement you may have to use a weekday or deal with large crowds during these times, especially in public places.
The seasons in Tennessee are generally:
Spring: Moderate temperatures with lots of blooms and lush green scenery. These months also see lots of rain and storms so having a weather backup plan is key.
Summer: These months can be brutally hot especially when humidity is high. It can be a great time for an elopment near water like waterfalls but otherwise you'll want to avoid the heat of the day.
Fall: This season is incredibly popular for elopements in Tennessee for good reason – it's a gorgeous time! Temperatures drop and the trees are the most beautiful of any season especially in the mountains.
Winter: Snow isn't promised in Tennessee but if you want it for your winter wedding you can often find it in East Tennessee in the northern mountains. Around Christmas you may still have warm days but will be surrounding by crowds in popular destinations.
Enjoy Your Elopement!
We hope this guide to eloping in Tennessee serves you well! Regardless of when and where you choose, we hope you enjoy your elopement.
There are many Tennessee wedding vendors happy to help you create the elopement of your dreams no matter what part of our beaitiful state you choose.
Need help finding vendors for your elopement in Memphis? We've got you covered: