There aren't many wedding submission emails that make me laugh out loud. Ashlyn & Tom's Memphis Wedding at Annesdale Mansion submission made me CACKLE.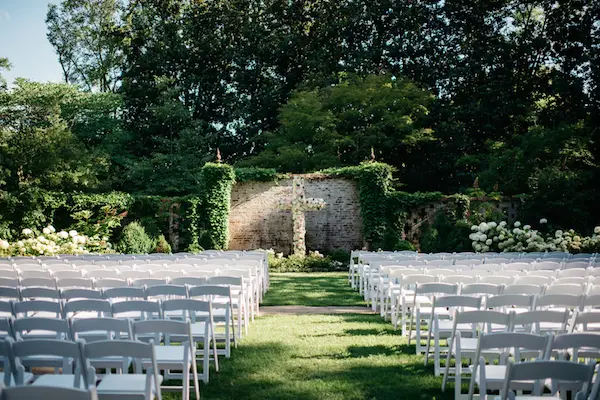 Ashlyn's email cracked me up when she mentioned they discussed the proper punctuation for an hour. AN HOUR.
With such attention to detail it's obvious why Ashlyn and Tom's wedding was full of gorgeous details photographed by Danny K Photography.
Getting Ready At Annesdale Mansion
Ashlyn & Tom's Memphis Wedding at Annesdale Mansion began with getting ready at the gorgeous historical location.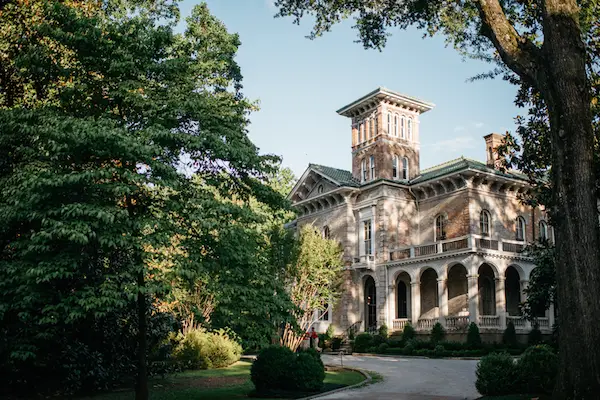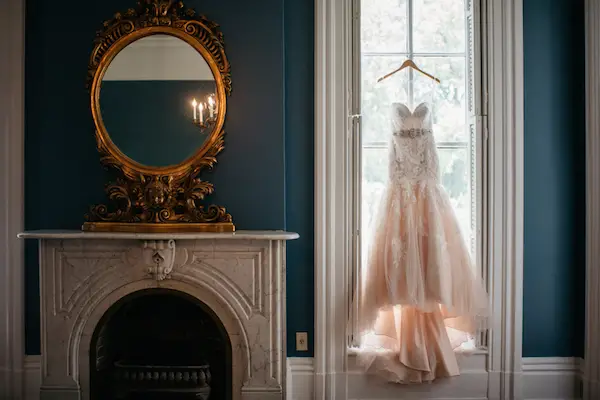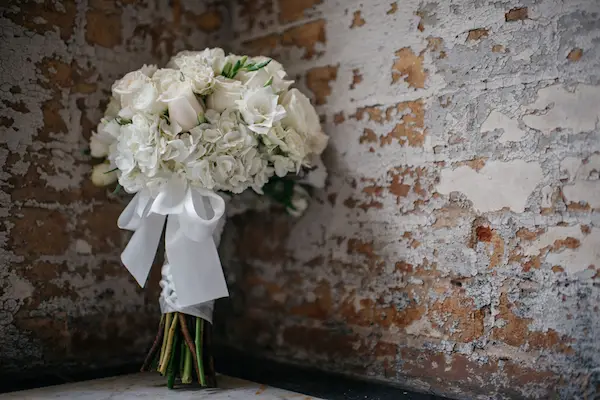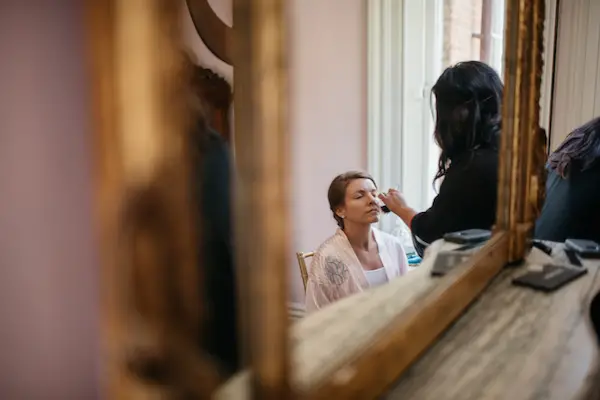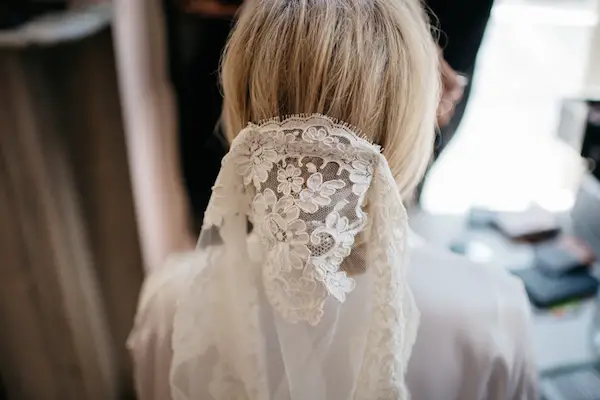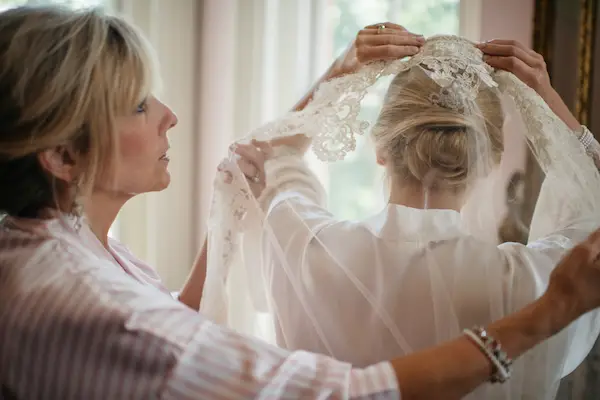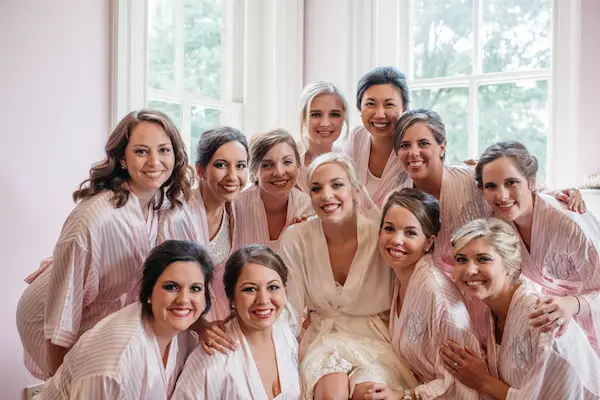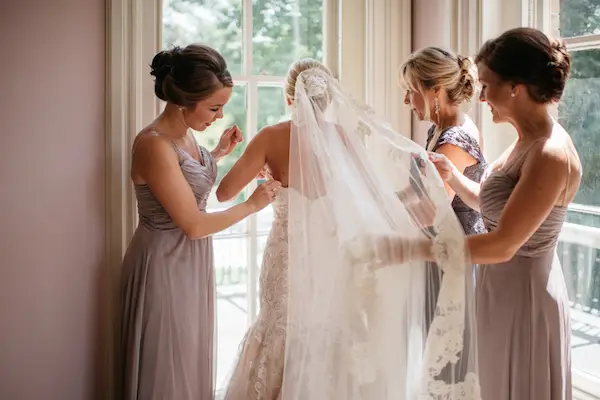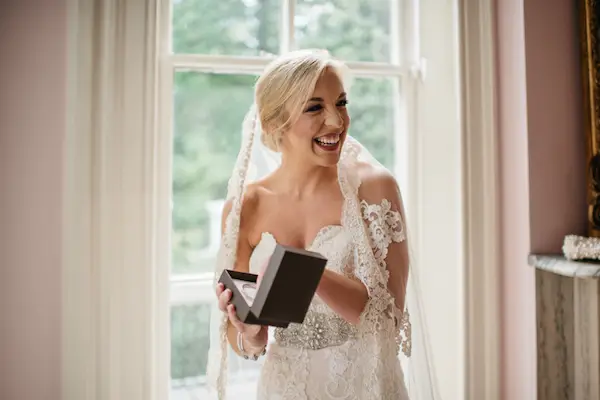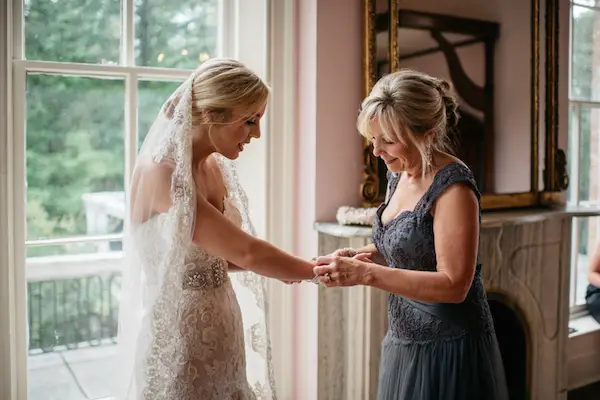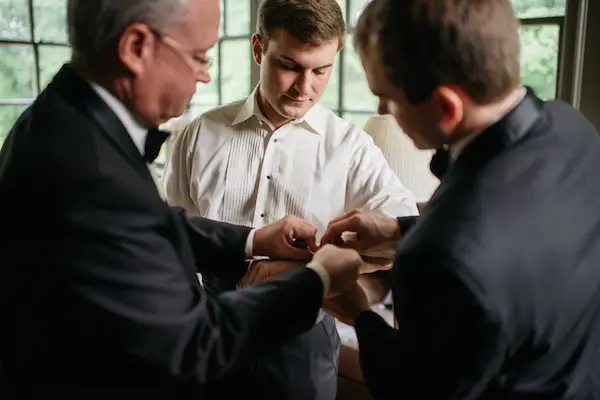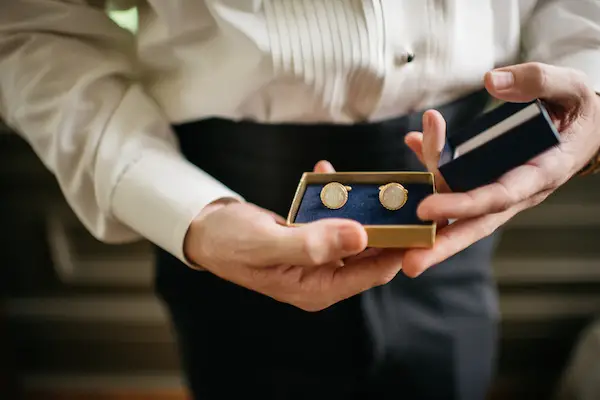 First Look At Annesdale Mansion
Next the couple opted to do a first look at the venue before the ceremony.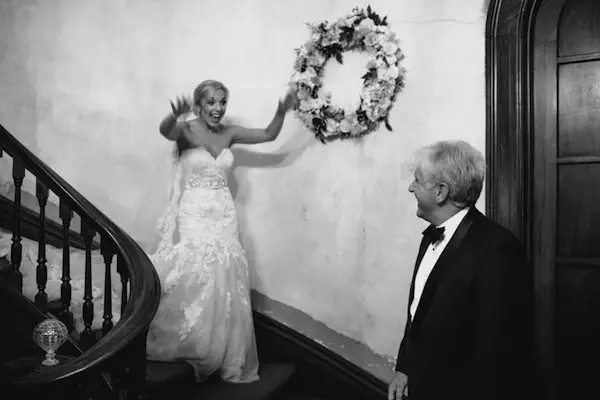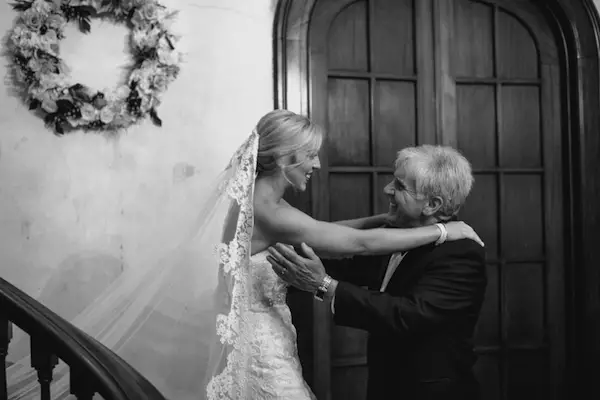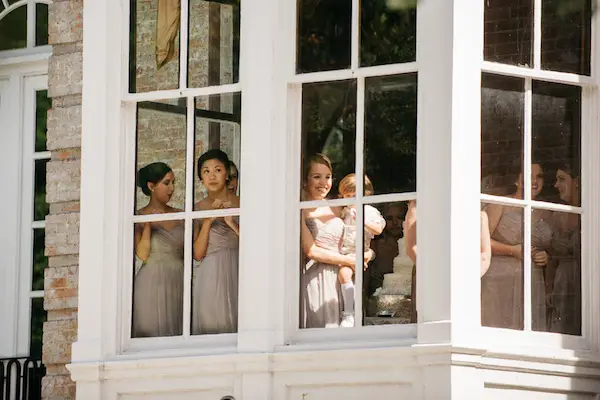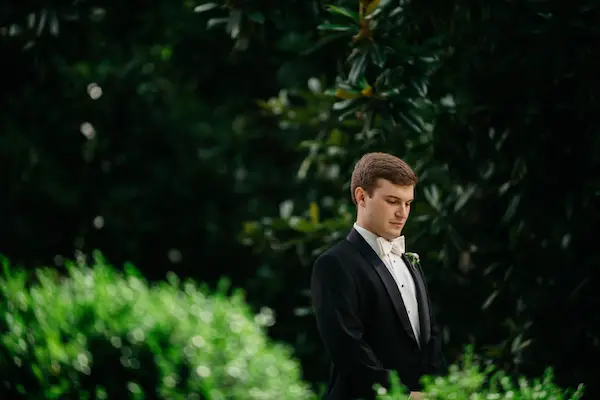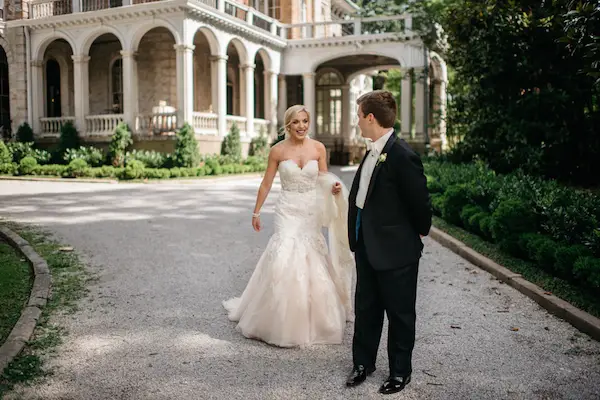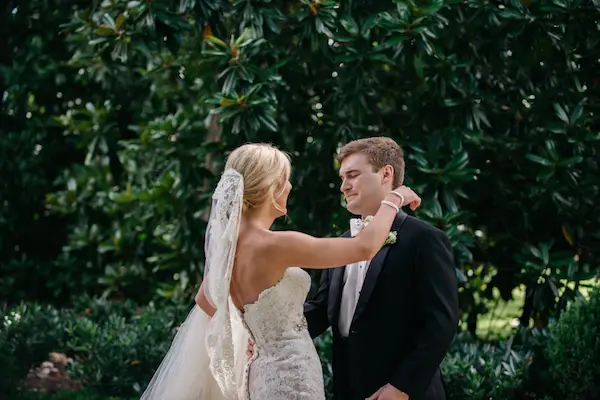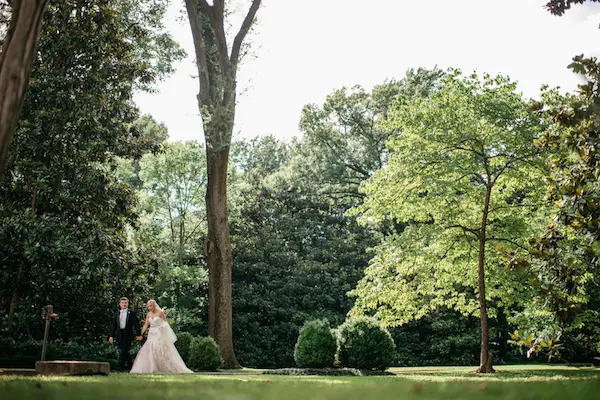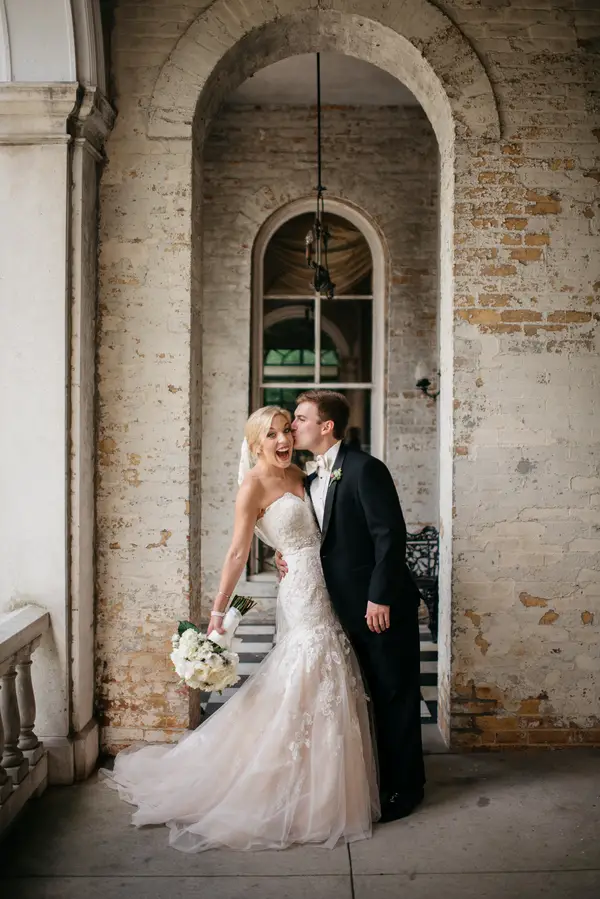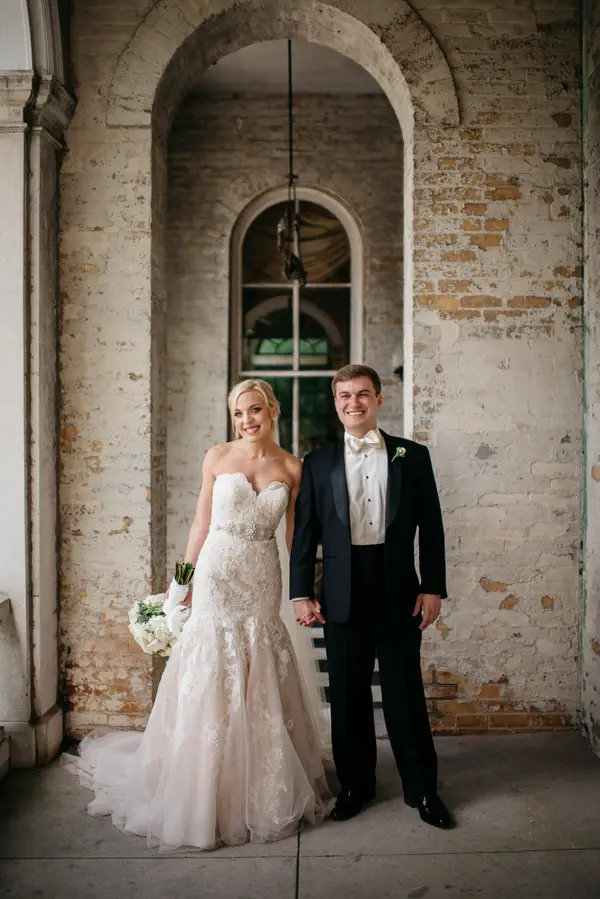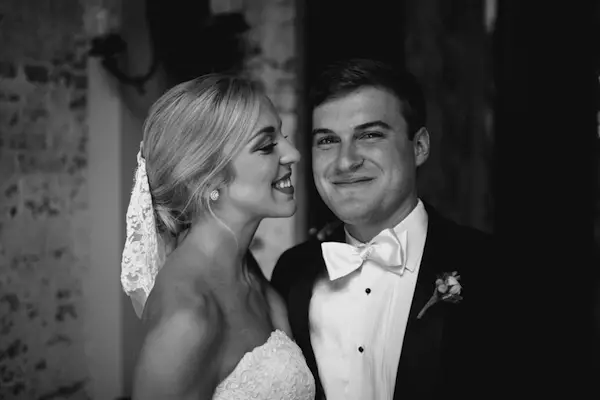 Wedding Party & Photos
Their wedding party coordination was on point!
    
Interview with Mid-South Bride Ashlyn
Let's get to know the bride!
How did you meet and fall in love?
Tom and I met during our last semester at Ole Miss. He was finishing up his MBA, and I had just wrapped up my undergraduate degree and was touring Optometry schools.
We both went out on the Oxford Square one night, and Tom came right up to me and introduced himself. He immediately asked for my number and said that he would like to take me to dinner. I was really impressed with how confident he was and was so caught off guard that I accidentally gave him my father's phone number.
We immediately had a connection and fell in love. Within three months we were already looking at engagement rings. I guess when you have both dated enough people, you just know when the right one comes along.
Our faith, our love of Ole Miss, and our emphasis on family and friends really helped bond us very quickly, and continues to everyday.
What was the best part of your wedding day?
Tom and I both said that if we were to plan our wedding all over again, we wouldn't change a thing. That is exactly what we hoped for!
The beautiful flowers, gorgeous architecture of Annesdale, delicious food, and our wonderful photographer really made it our dream day.
The best part however were the people. So many people that had played such influential roles in our lives: Great friends, close family, and mentors, that would probably never again been in the same location, were all there on that day. It was quite a site to see everyone that you love all in one view!
How did you create your wedding vision? Did you do any special projects or DIY?
Our wedding vision really was nothing unique. We simply wanted classic. We wanted a style that fit both of our personalities, and we wanted something that was timeless.
The beauty of Annesdale was that there wasn't a lot of dressing up needed. We incorporated soft pastels into our flower arrangements and went with traditional black tuxedos and classically beautiful bridesmaids dresses with a touch of beading. The garden in June was luscious with green grass and blooming white hydrangeas, and the ivy covered brick wall made for the perfect back drop for our ceremony.
Our one "DIY" project was really more of a special project for our florist. Because faith has been such an important aspect in our relationship, we had Oxford Floral erect a ten foot floral cross filled with hydrangeas and an assortment of roses. It was breathtaking, and exactly what we had hoped for.
What's your favorite part of Memphis/getting married in Memphis?
Tom grew up in the Arkansas delta, and I grew up in the Mississippi delta. Memphis served as the perfect middle ground and was truly like home to both of us.
From the rehearsal dinner at Folk's Folly Steakhouse to our beautiful reception and ceremony at Annesdale Mansion, Memphis offered us many special moments with our friends and family.
We love Memphis, its southern charm, and the wonderful people that we have gotten to know during our time here.
What do you love about being married?
Tom always says his favorite thing about marriage is the normalcy of it, the fact of knowing that someone is always there when you get home. We have become such old souls in a short period of time.
A cup of hot tea, a Mojo cookie from River Oak's restaurant, and I Love Lucy reruns in bed is heaven to us. We love getting up on Saturdays and going downtown to the farmer's market or traveling to Oxford and walking along the square on game day.
Quarrels come and go, but we try to always remember what our wonderful preacher told us during our marriage counseling, "Marriage is not about perfection but the pursuit of HE who is." So, we try and give each other some slack! haha
Wedding Ceremony
The outdoor wedding ceremony held at Annesdale was exactly what the couple wanted.

Wedding Reception
Following the ceremony the wedding reception was also held at Annesdale Mansion.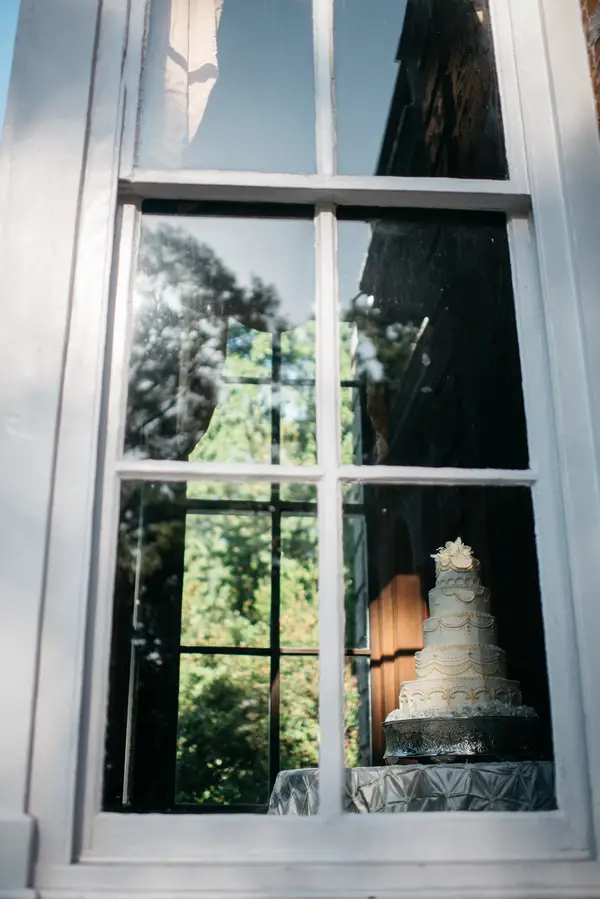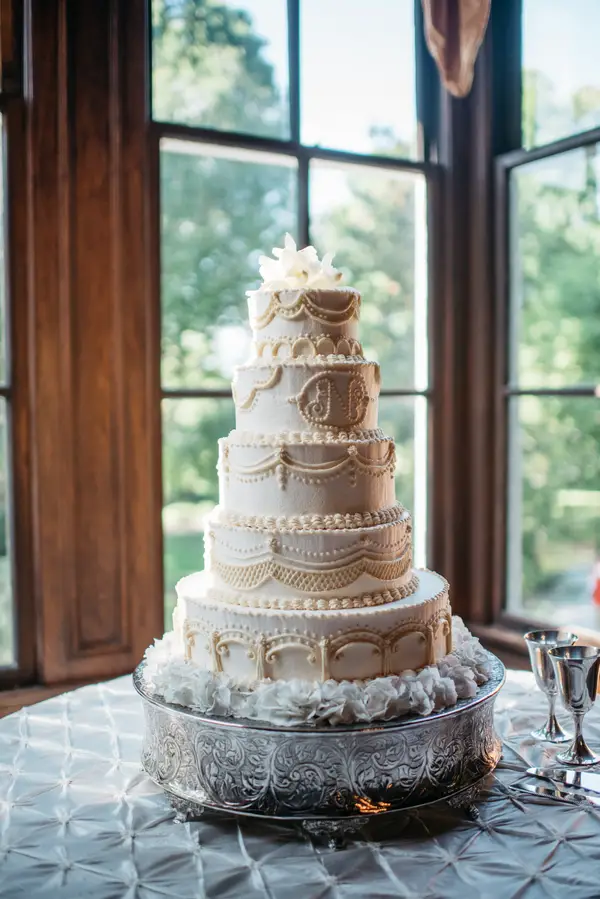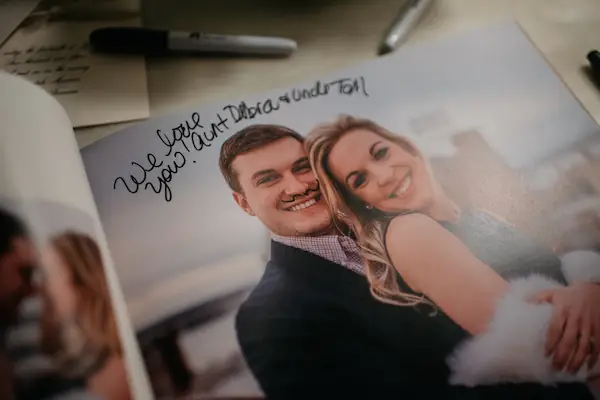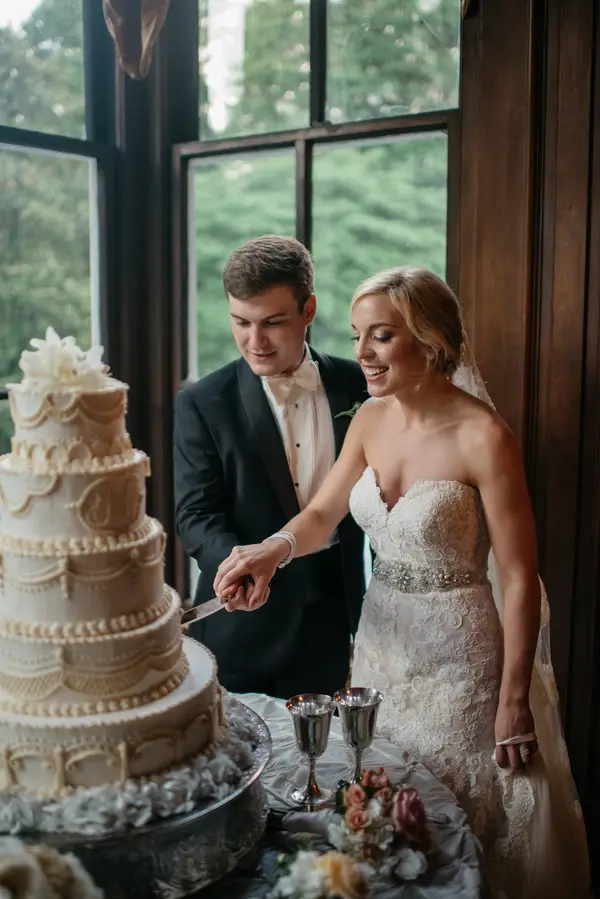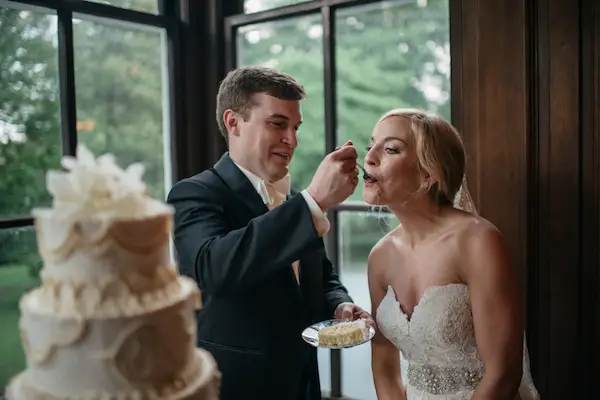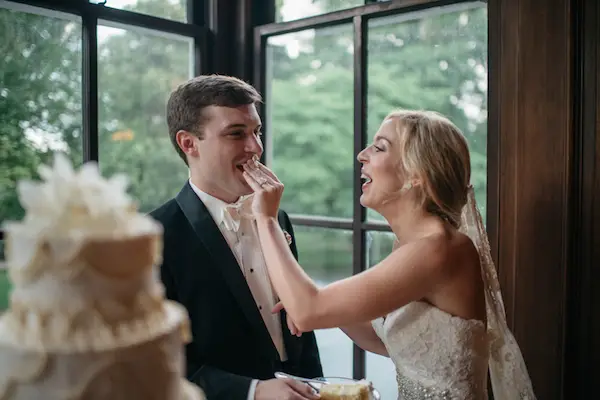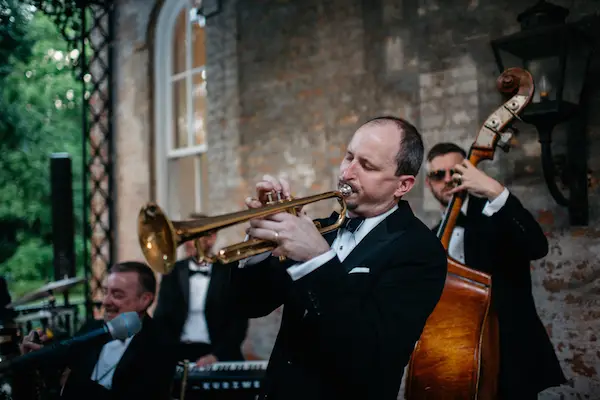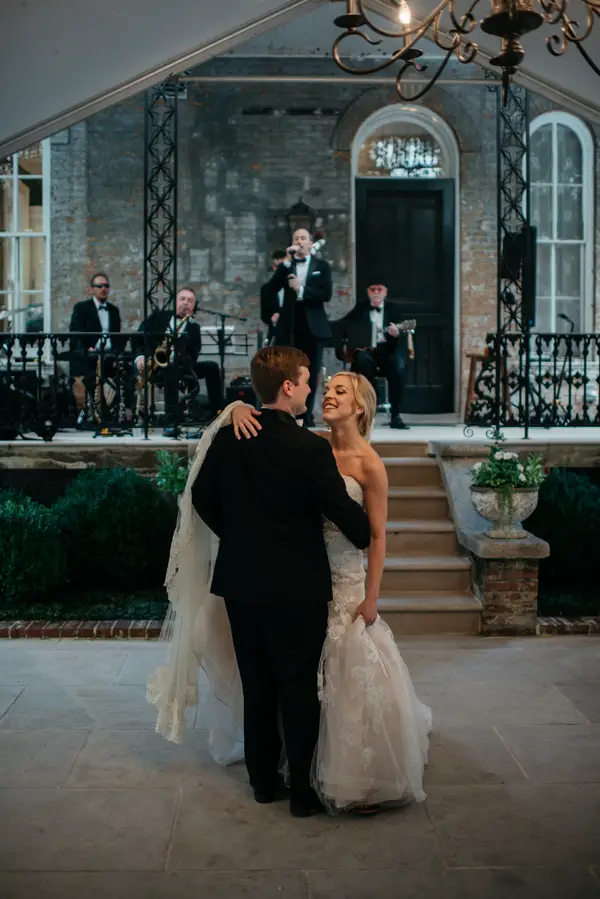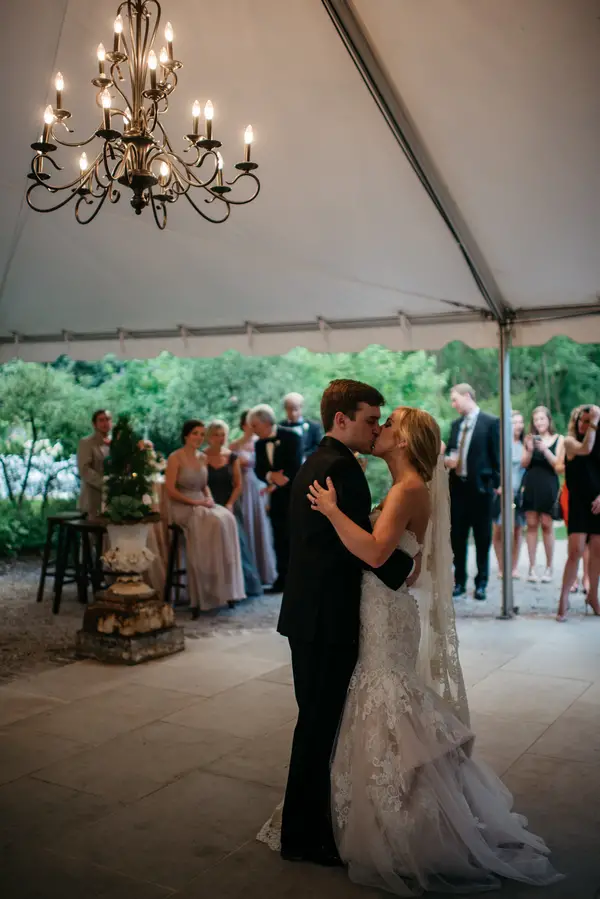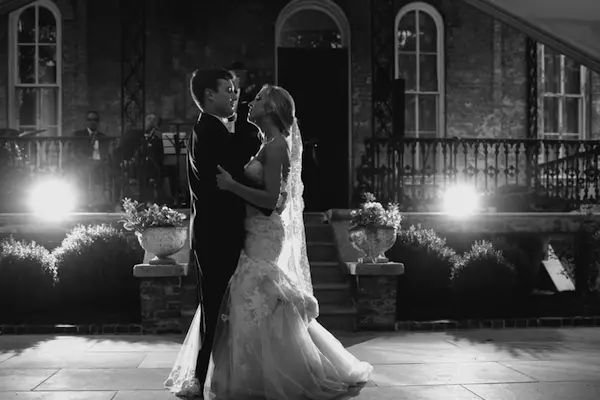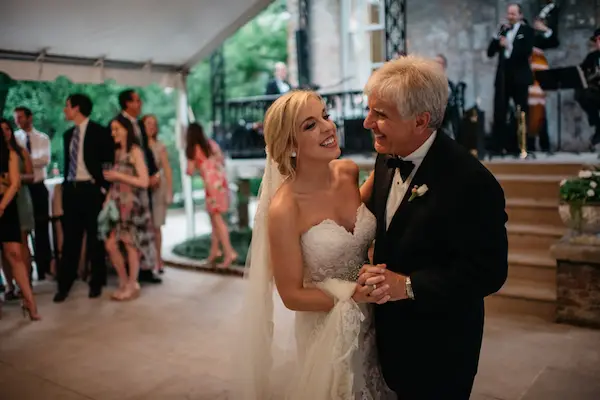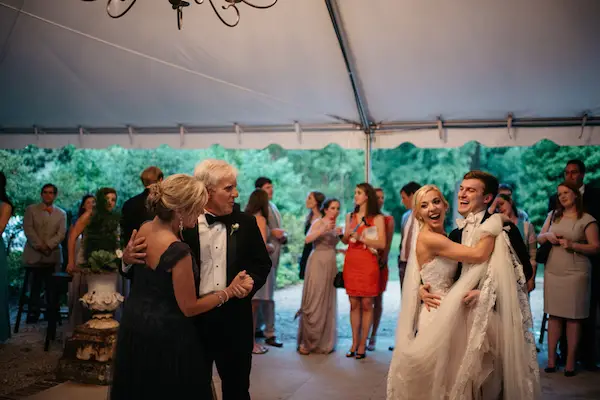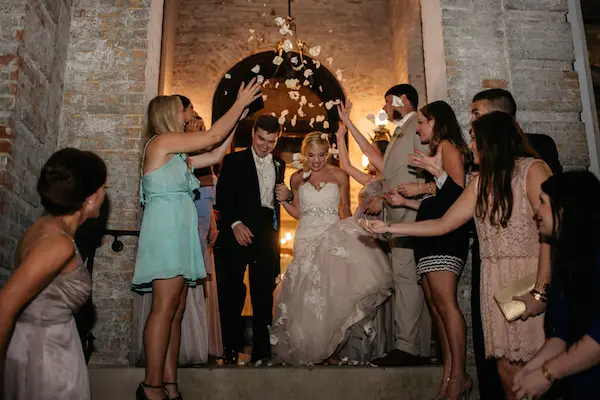 Congrats Tom and Ashlyn!
Ashlyn & Tom's Memphis Wedding Vendors
This Annesdale Mansion wedding had everything you could need: gorgeous location, fantastic couple, beautiful details.
Here are the Memphis wedding vendors who worked on this wedding:
Need to find vendors for your Memphis wedding? Check out our lists of local vendors: