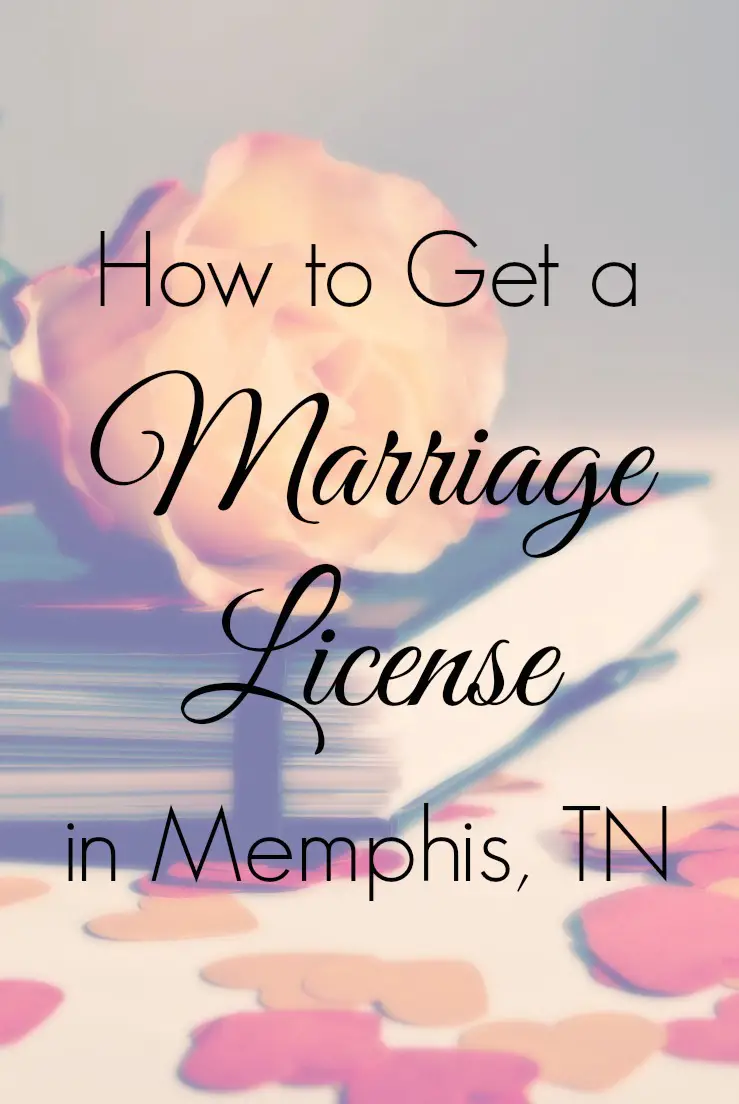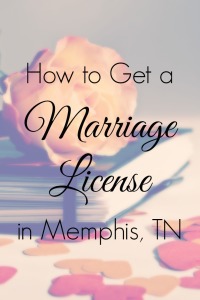 Obtaining your marriage license in Memphis and Shelby County is an easy task that should take you less than an hour.
However unglamorous it may be in the wedding planning process, it's essential to have to make sure your marriage is legal!
Here's everything you need to know about how to get a marriage license in Memphis.
The Marriage License Application Process 
To obtain a marriage license in Shelby County, both parties must appear for the issuance of the license.
You need to bring proof of your Social Security number for both parties.
The age requirements for marriage in the State of Tennessee are as follows:
Under the age of 16 – A waiver must be issued from Juvenile Court.
Between the ages of 16 and 18 – You must have both parents accompany you and sign the approval affidavit. A birth certificate is required for verification. There is also a three-day waiting period for approvals.
Between the ages of 18 and 21 – A birth certificate is required for verification.
Over the age of 21 – A picture ID is required for verification.
Shelby County does not require a blood test which means you just have to provide identification.
After the wedding ceremony, someone will need to send the signed vital record application to the County Clerk's Office for recording. Sometimes the celebrant does this for the couple.
The marriage license goes to the bride and groom.
If the couple does not use the license within 30 days, it is voided and you must purchase a new license.
Where to Get Marriage Licenses In Memphis
There are several places in Shelby County where you may obtain a marriage license.
You can get one at any of the following locations:
Downtown Office
150 Washington Ave.
Second Floor
Memphis, TN 38103
Open Monday – Friday, 8:00 am – 4:15 pm
East Branch Office
1075 Mullins Station Rd.
West Wing
Memphis, TN 38134
Open Monday – Friday, 9:00 am – 5:15 pm
Millington Branch
4836 Navy Rd.
Millington, TN 38053
Open Monday – Friday, 8:00 am – 4:15 pm
These branches spread out across the county ensure you can easily reach one of them for your marriage license.
How Much Does a Marriage License Cost?
You must have a marriage license in order to have a legally binding wedding ceremony, so this is one cost you need to work into your wedding budget.
The fee for a marriage license in Memphis is $97.50.
You can reduce the cost of your marriage license by taking premarital preparation led by a qualified instructor. This reduces the marriage license fee to $37.50. A Certificate of Completion Form submitted by your instructor will verify your completion of the premarital preparation course.
This is an easy way to save money on your wedding and prepare with a solid foundation.
Afterwards, you can also visit any of these branches to get a certified copy of your marriage license for $10.
You can pay for your marriage license fee by cash, check, money order, or credit card.  A marriage license lasts for 30 days once purchased.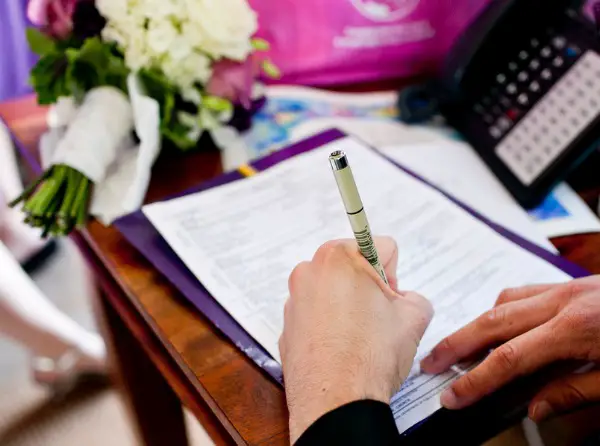 Photo: Cari
Memphis Marriage License Tips
Getting a marriage license in Memphis won't be the hardest part of your wedding planning but it is one of the most important tasks.
Here are a few tips and things to remember for your marriage license:
Tennessee requires no blood test before the issuance of a marriage license.
Once issued, a marriage license remains valid for 30 days.
If you want a marriage by the justice of the peace, make sure you make the proper arrangements. A justice of the peace is not always present. This requires an additional fee.
Be sure to check the website to verify fees, hours of operation, and other information before you go to the county clerk's office. This information is subject to change at any time.
If married previously, bring along a copy of your divorce decree.
You need to bring: photo identification or certified birth certificate, social security card or passport, applicable fees
Learn more by visiting the website for Shelby County.
Planning a wedding in Memphis? Check out these useful guides: