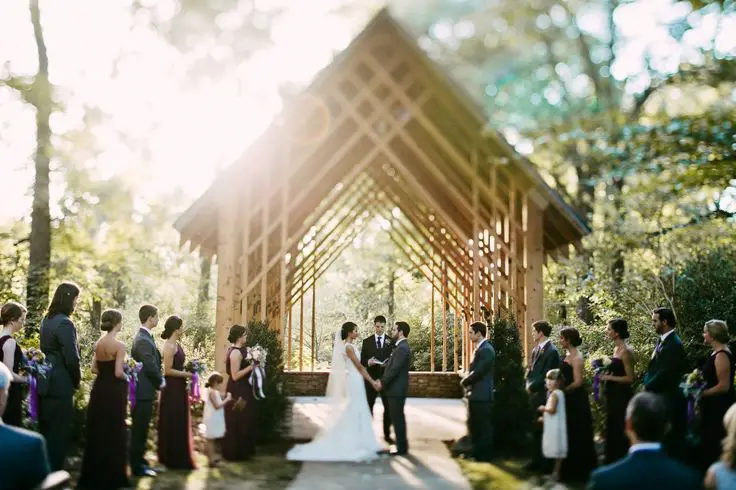 Memphis Botanic Garden photo by Kelly Ginn Photography
The wedding venue you choose will influence a lot of the other decisions you make when planning your wedding from what caterer you use to the timeline of your wedding day. It's one of the first decisions you will make when planning your wedding.
Choosing a wedding venue can be a daunting task when there are hundreds of gorgeous and fun wedding venues to choose from in Memphis and surrounding areas. Brides can browse hundreds of wedding venues in Memphis but the task becomes overwhelming when you have to narrow down the list to compare and choose your wedding venue.
If you're looking to choose your wedding venue, keep some of these things in mind during the process. It will help you find and choose the right venue for you as a couple!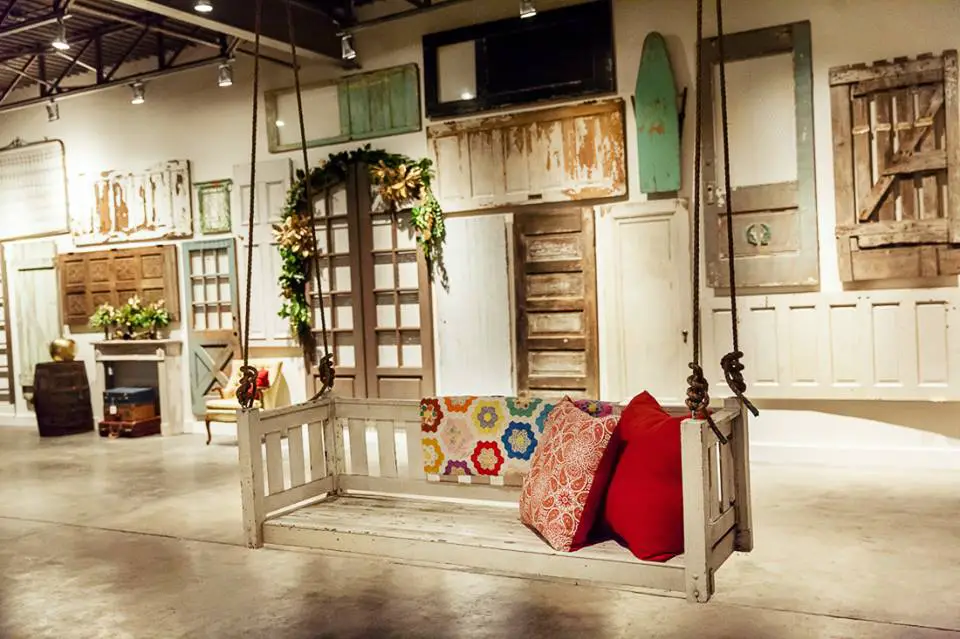 Propcellar Warehouse photos by Ramblin Rose Photography
Before The Wedding Venue Search
Before you event start looking at wedding venues you'll need to sit down together and talk through a few decisions.
What kind of vibe will your wedding have? The kind of wedding you want will influence whether you want a rustic wedding venue or a modern venue in a museum or warehouse.
What's the budget for a wedding venue?  Decide how much you are willing to spend before you look at venues. It will be easier to rule out certain places if you have a firm budget in mind. Just keep in mind whether a venue is all inclusive or you'll have little expenses that add up.
What's your wedding date? Pick a couple of wedding dates that could work for you and then start contacting wedding venues. Many book up well in advance so having a couple dates will help you stay flexible. Find a venue before announcing your wedding date!
Do you want a religious wedding? If you do, it might make a difference in the wedding ceremony location. Depending on if you want a ceremony in a church you may be looking for a separate wedding ceremony and reception venue.
What time of year are you getting married? Some wedding venues are better in certain seasons, so the season you've picked will affect what kind of wedding venue you'll want. You probably won't want an outdoor wedding venue for your winter wedding.
How many people will be at your wedding? If you have a rough idea of your guest list in the beginning it will be easier to make sure there will be enough space for everyone at the venue. If you have a big wedding list lots of smaller venues won't be able to accommodate you.
What venues do you already like? Chances are you've attended some weddings in town already and have an idea of venues you like and don't like from those weddings. Talk about those venues and the things you liked to find what common ground you have and narrow down what you're looking for in a venue.
After you've talked between yourselves, reach out to the people close to you for their ideas on wedding venues in town. Ask your friends, coworkers, family, and wedding vendors you know which wedding venues they love the most. You'll get honest opinions from people you know who aren't trying to sell you on a certain venue.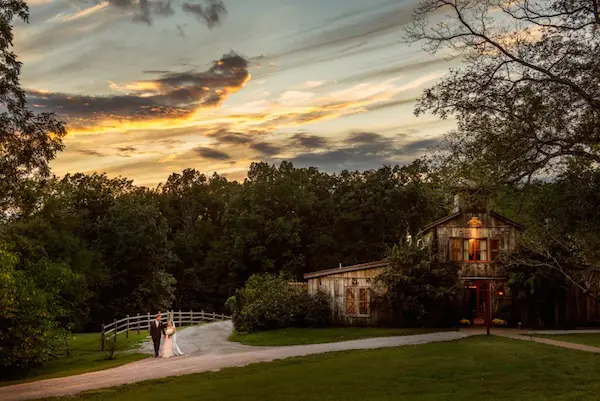 Heartwood Hall photo by The Kenneys
Touring Wedding Venues
Visit every venue you love before making a final decision.
We obviously want you to research wedding vendors online and have a comprehensive Memphis wedding venue list. But you can't make the final decision based on internet information. You need to go walk through your top wedding venue choices and see them for yourself. You can bring a camera or phone to take photos and bring a notepad to jot down ideas or concerns you have.
Things to note when touring a wedding venue:
What's it like at the time you'll be getting married? Visit and investigate the venue during the exact time you'll be using it to note things like traffic and sunlight. This is especially important for outdoor weddings.
Pay attention to the shape of the room and how the building is shaped. Will the party flow? Will there be awkward "dead" areas?
Is there space for you to get ready? Is it big enough? How will you feel in the space before the wedding?
Does the space look big enough for everything you have planned? Will a DJ and dancing be possible in the space allowed? It helps to have a wedding planner go with you who has done this before and can easily tell you about things like this regarding space.
Note the existing venue decorations. At some venues you'll hardly have to decorate and others require a lot of work to make them look good. Pay attention to what the space looks like without all the bells & whistles so you can see how much work will be required.
When you are touring the wedding venues you will want to ask questions. It's easy to get wowed by the beauty of the venue and the presentation of the sales person, but you need to ask questions and make sure the venue will work for you and your wedding!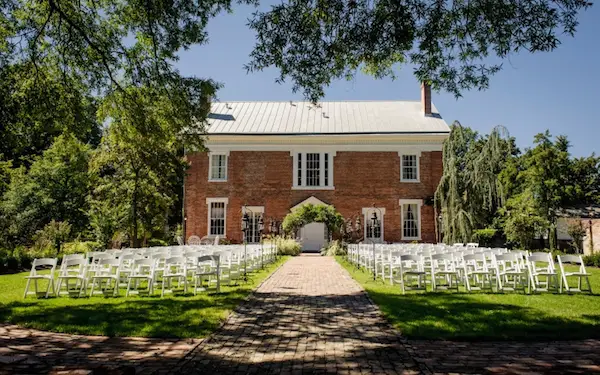 Cedar Hall photo by Creation Studios
Questions to ask when touring a wedding venue:
What is the site fee and what does that include?
Is there a special reception package and what does it include?
What's the maximum number of guests you can accommodate?
Will there be a day-of wedding coordinator and what will their responsibilities be?
If it's an outdoor venue, what is the rain plan for weddings?
Do they have an in-house caterer or a preferred caterer list or can you bring in your own?
Ar there kitchen and cooking facilities?
Can you bring your own alcohol or do you have to buy from the venue?
Is there a bar or can you set one up?
Is smoking allowed at the venue?
Are there areas of the venue where we won't have access?
Do they have guest amenities like coat check and handicap accessible bathrooms?
How is the parking for the amount of guests you'll have?
Do they have all the items like chairs and linens or will you have to rent them?
Can we bring in wedding decorations and candles?
What is the open flame policy at the venue?
Who will provide the sound equipment?
How long will you have the venue for and is there an overtime fee?
Is there a noise ordinance that will affect our wedding?
How many events are hosted there a day?
Does anything we've seen on the tour cost extra?
What's the payment schedule for booking the venue?
Keeping these things in mind and asking lots of questions will help you determine if a wedding venue is right for your wedding or not. The more questions you ask upfront the less surprises there will be later when it's time for your wedding!
If you're looking for a venue, check out our Memphis wedding venues list or view real Memphis weddings at some of the most gorgeous wedding venues in town!