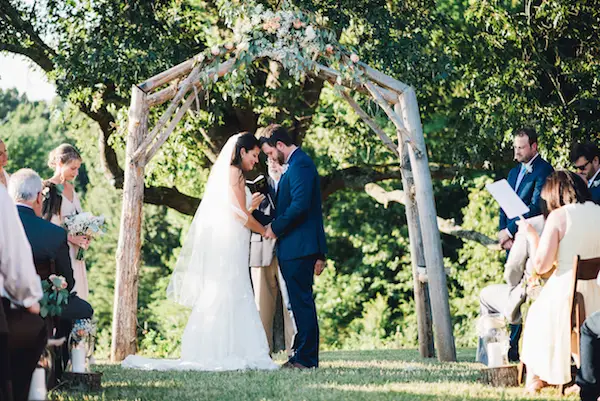 I've been waiting with anticipation to publish today's featured wedding. From the first gold balloon sneak peek image I saw on Instagram I knew it was going to blow people away.
After speaking with Sara Ann Green Photography and reading the interview responses from Fabiana I was even more thrilled to publish this wedding. From the fantastic proposal story full of meaning to the carefully planned wedding day, Fabiana and Daniel crafted an experience that fit them perfectly. Their wedding at the rustic wedding venue Mallard's Croft came together perfectly and Fabiana's large close-knit family radiated happiness over the union and the couple's non-stop laughter and smiles.
Wedding Details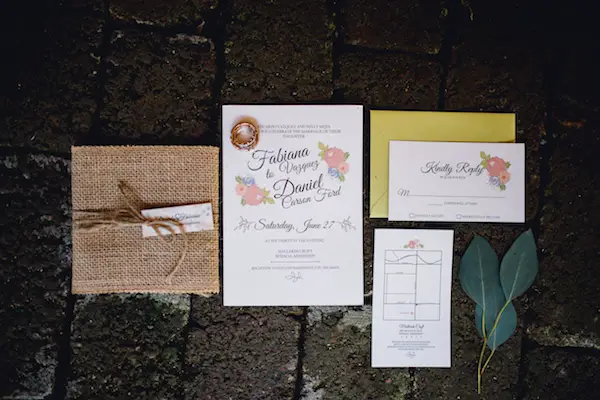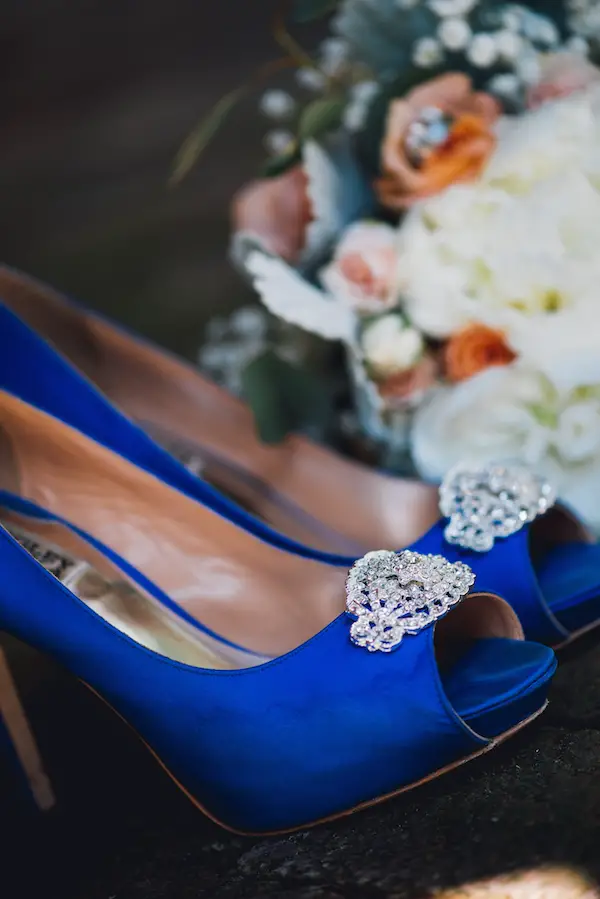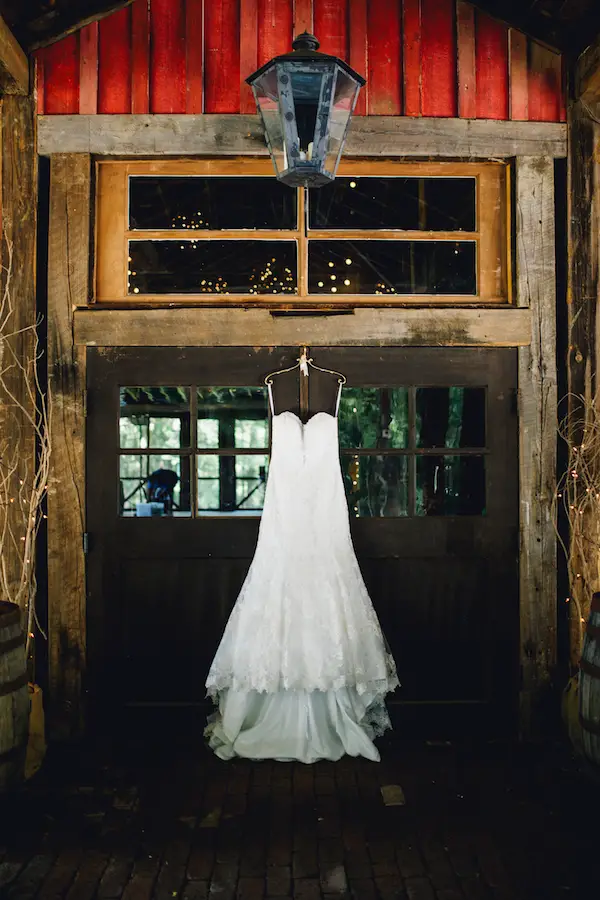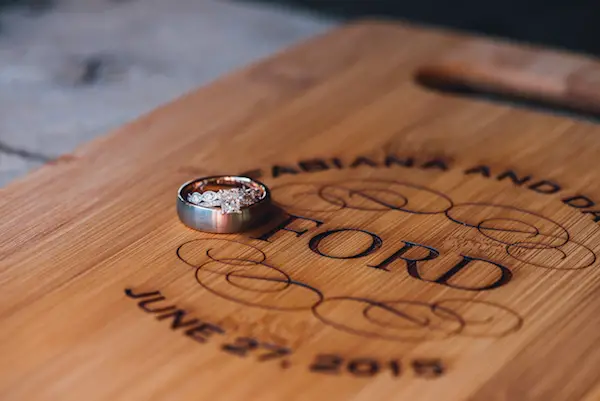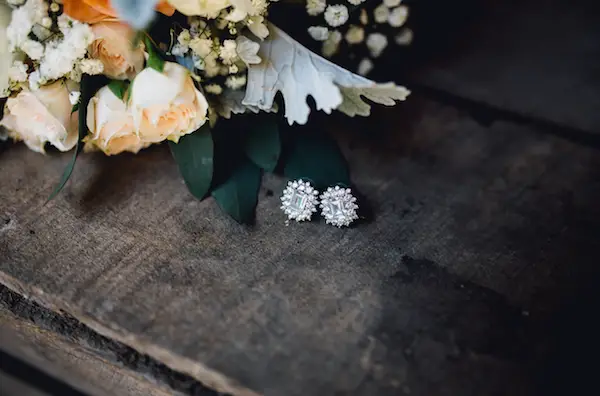 Getting Ready
Bridal Photos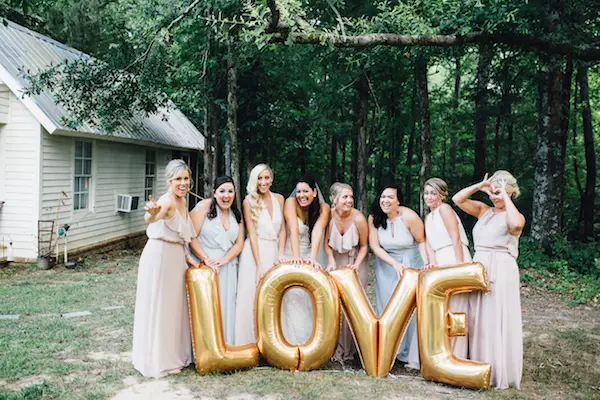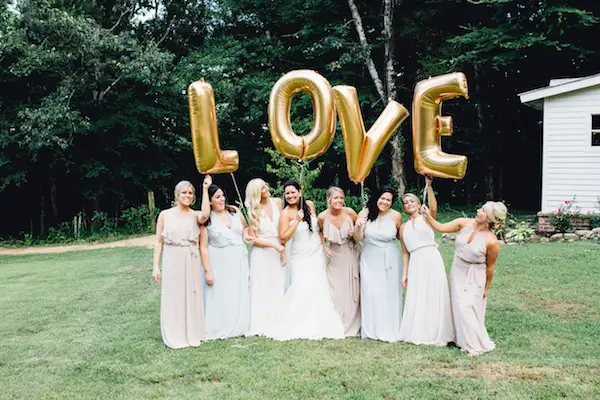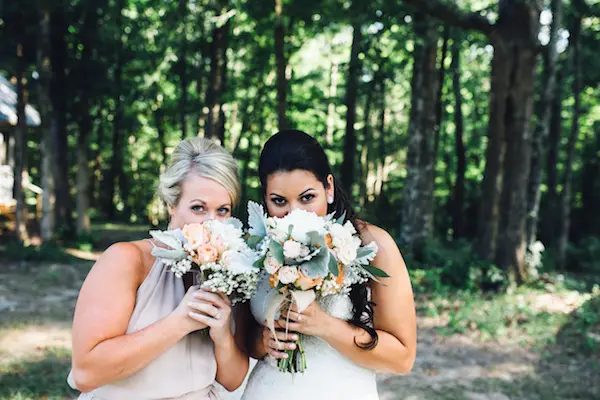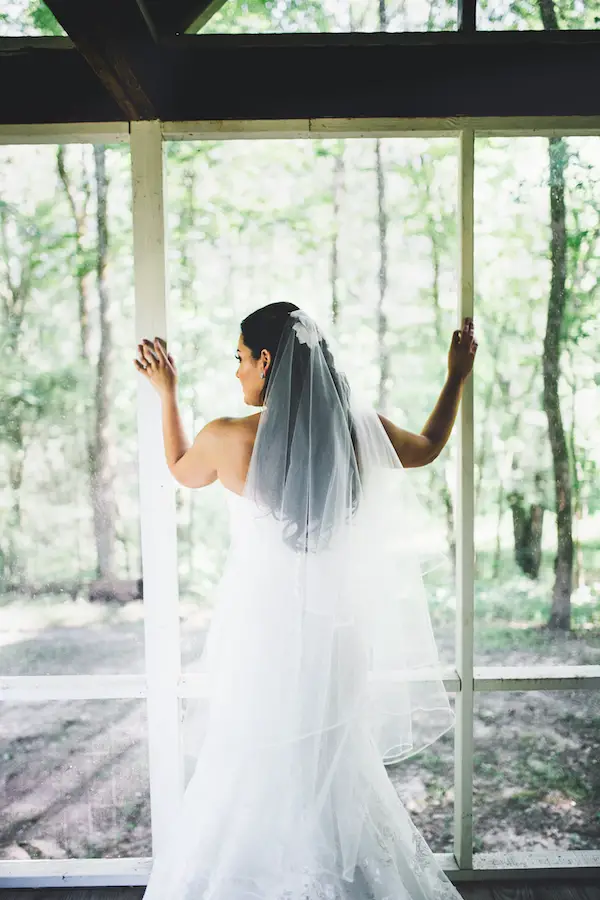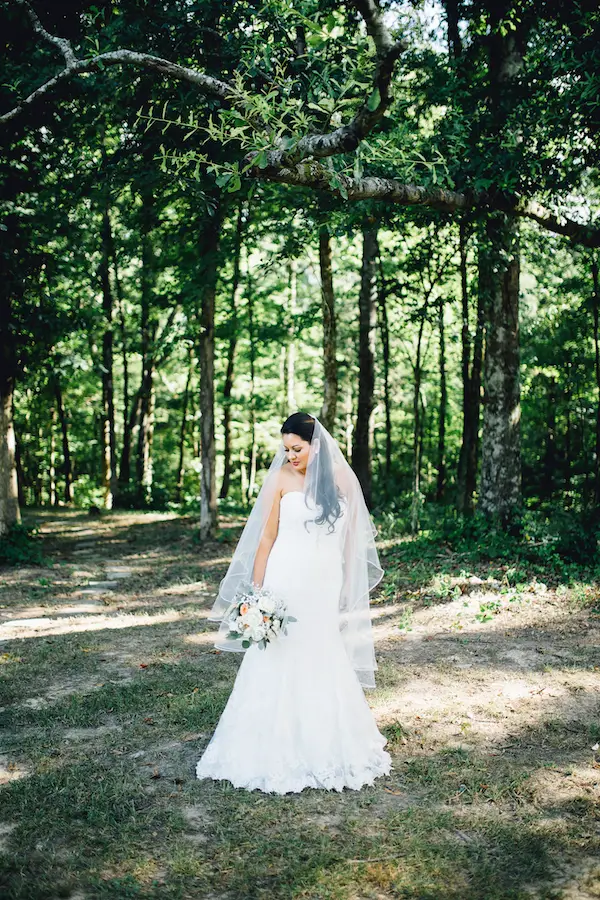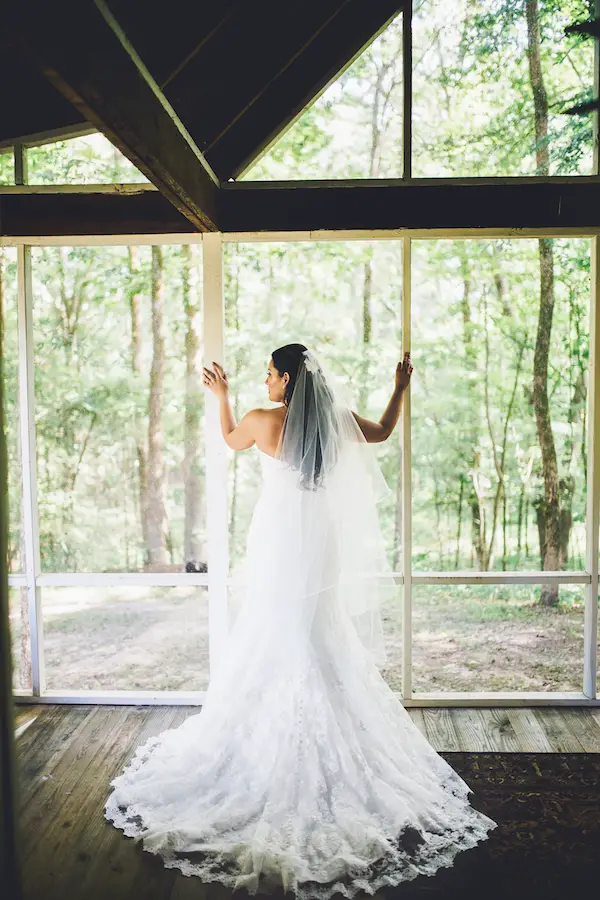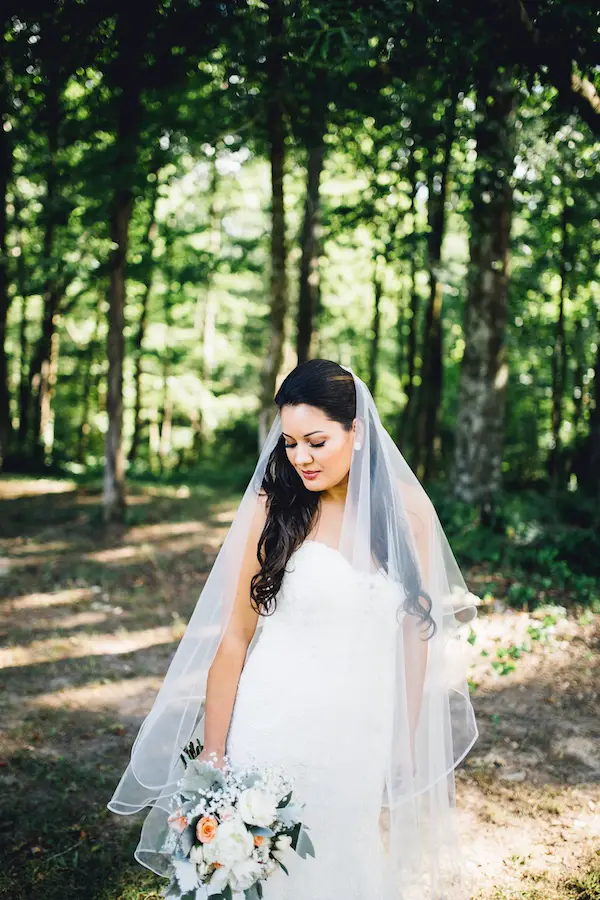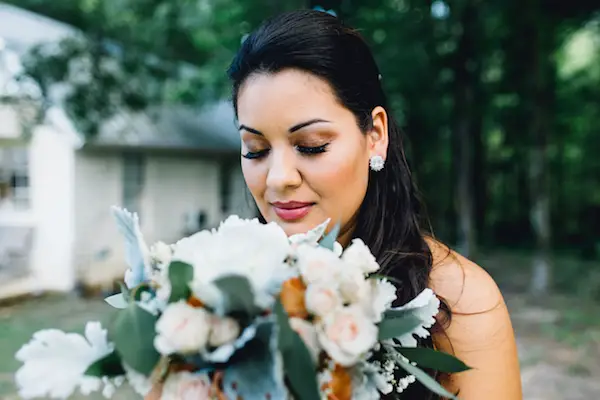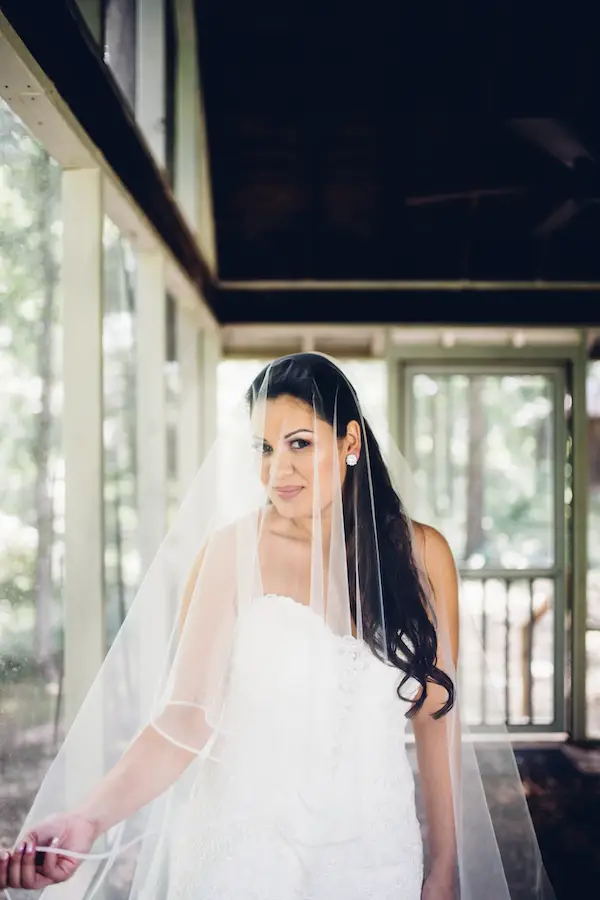 Wedding Ceremony
 
Wedding Reception
Interview with Mid-South Bride Fabiana
How did you meet?
We met at a bar, Local. I was there with two of my friends, but it was just one of those nights that I much rather have been home instead. As I'm talking to my friends, I notice this one guy looking over to my friend while his friend was talking to him, almost encouraging him to come over to Us and talk to her. As I jokingly call him out on it, they both come over to talk to us. Things didn't really work out for my friend and this guy, but his friend, Daniel and I hit it off. After talking to Daniel for a bit, my friends where ready to leave, but I kept saying "5 more minutes" because I just kept wanting to talk to him.
How did you fall in love?
If you have read or watched The Fault in Our Stars, then you have heard John Greens quote " I fell in love the way you fall asleep: Slowly, but then all at once." This describes us perfectly. Daniel and I had both just gotten out of serious relationships, so we both had some scars that were still healing. When we first started dating I was very guarded, even tho I loved spending time with him and knew I really liked him I couldn't bring those walls down. He was very patient with me and was always willing to talk about him insecurities as well as his. I feel like that brought us closer than ever, because we both realized how much we wanted the same things. Those first couple of months were key to our relationship, because we both laid it all on the table. After a few months of dating dating we were at his house watching a movie. My head was resting on his chest, when I all of the sudden hear his heart beating very fast. I begin to hear his breathing getting very heavy and when I look up at him he was sweating. I had yet to learn that he gets anxiety when he gets nervous or stressed, so the entire time I'm thinking he was possibly having a heart attack. As I ask him what's wrong he yells at me "I LOVE YOU!" I smiled and told him I loved him too. We both just sat there looking at each other and laughing about what had happened. I just remember seeing the relief in his face after he said it, I couldn't help but to love him all the more for that very unforgettable moment.
How did he propose?
I was finishing up Architecture School and in the last days of finals week when we had our first date, so he had to pick me up from school and drop me back off afterwards, but it was there outside of Jones Hall where we had our first kiss. A few days before he proposed my friend Chelsey, same friend Daniel's friend tried to hit on the night we met, asked if we could go get our nails done. Something we did very often, so nothing that jumped out at me as odd. After our very quick nail session, she suggested we go get our hair done too, again nothing out of the ordinary for us. As we are leaving the hair salon, she hands me a letter and begins to take my picture, which was not ordinary at all! As I realize it's Daniels handwriting I instantly begin shaking and crying. Daniel is an amazing writer and wrote this beautiful letter describing how much he loved me and what I meant to him. At the end of the letter he wrote that the next letter would be where we first met. As I'm getting my second letter, my other very close friend shows up and surprises me. The second letter is a continuation of his first letter and tells me to go to the third place, which is the place where he "shouted" that he loved me. The third letter lets me know that the final letter is with him at the place where we had our first kiss. As we pull up to Jones Hall, I see him in the corner with a huge smile. I walk up to him crying my eyes out. He read to me the final piece of his letter and got down on one knee.
What was your favorite moment on your wedding day?
I have a very large, close knit family and I am close to all of them, specially my aunts. For my wedding, all 6 of my aunts brought a small charm and pinned it to the lining of my dress. As they were pinning it, they each told me what their charm represented; happiness, health, faith, love and so on. My mom gave me the last charm, which had belonged to my grandmother who had passed away a few months back. I wore that on my heart.
What special touches did you include in the wedding? Any diy projects?
I'm a very hands-on person, so I couldn't just let my planner have all the fun. All the small signs that were seen throughout our wedding were made by Daniel and I. The signs ranged from a directional Arrow sign, to our ceremony seating sign painted on an old window, to small signs that let people know our wedding hashtag, and my favorite, a wood plank guest signing "book" that now hangs in our living room.
What advice do you have for other brides planning a wedding?
Have someone help you out! Whether it's a planner that you hire for the entire wedding process or a day of coordinator. It doesn't matter how hands on you are, nothing will prepare you to how stressful and time consuming the details really are, and on the day of your wedding the last thing you want is to worry about the center pieces or at what time the cake should arrive. You also don't want your mom to handle these things because you don't want her to miss anything either. This day is as special to you as it is to her. My planners where incredible and made the entire process so much fun and stress free. The day of my wedding I didn't have a single worry. You also don't have to break your budget, there are a lot of great planners out there who are willing to work with what you've got.
What are you most excited about now that you're married?
Honestly, just spending time with him and growing together. Nothing has changed between us just because we got married, and it shouldn't. We still have the same routines, the only thing that's changed is my last name and that he now wears a ring, which I absolutely love and still get all giddy every time I look at his hand! Of course we both can't wait to have a family, but for now we just want to travel together and spend as much time as possible learning more details about one another.
Memphis Wedding Vendors