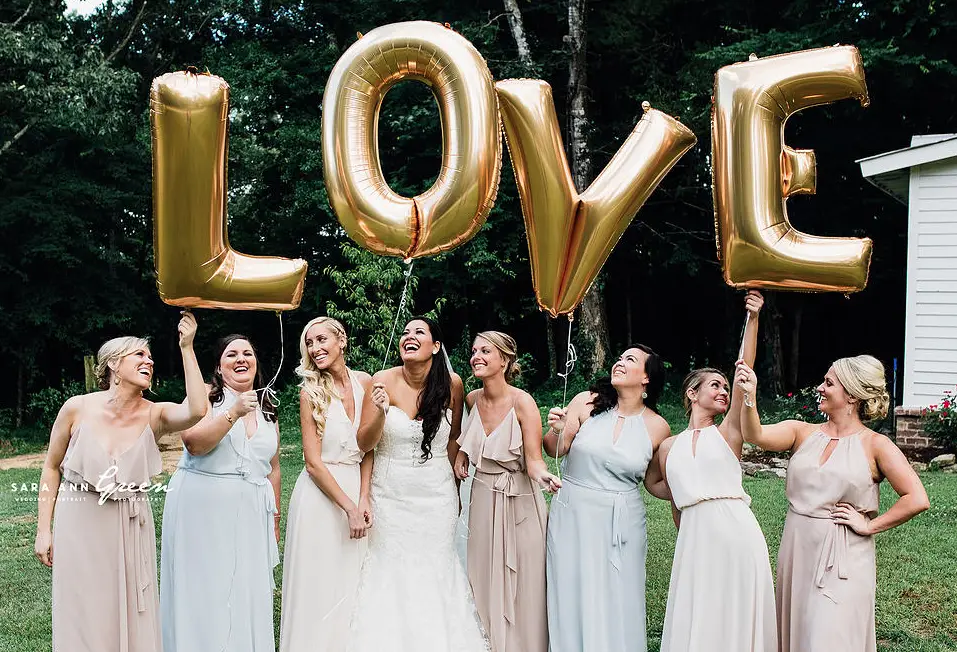 Since sharing Sara Ann Green Photography's photo of a bridal party with giant balloon letters in our Instagram favorites, we've been noticing these fun letter shaped balloons everywhere!
Giant letters balloons are super festive and an easy way to liven up your wedding photos. They make a huge statement without adding a lot of cost. Even better, you can personalize letter balloons to match your colors or your name or favorite phrase and they can be used in all sorts of ways from ceremonies to receptions to bridal showers.
How to Use Giant Letter Balloons at Your Wedding
Today we're sharing some of our favorite ways to use giant letter balloons at your wedding or wedding events. These can definitely wow your guests and make a great photo statement with just a few balloons. Let us know how you decide to use them!
Use balloons as a banner and decor for bridal showers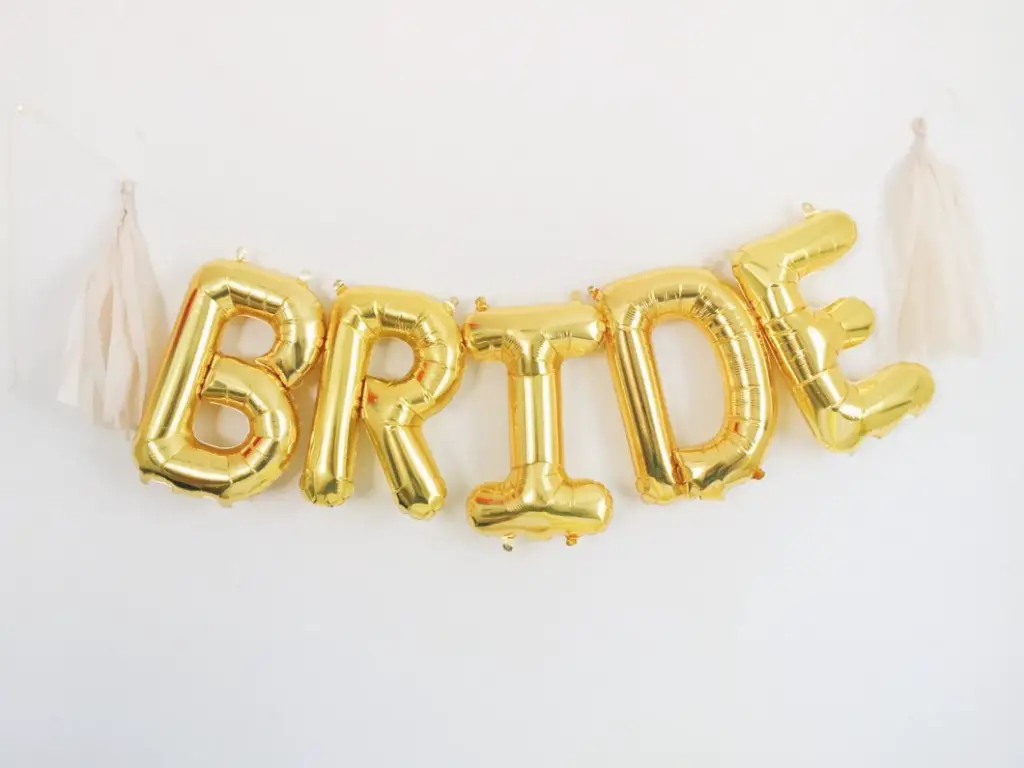 Bride balloon banner kit by oh shiny! paper co
For bridal showers and wedding events you can easily use these great banners with large balloon letters. You can grab banners with words like BRIDE and LOVE for the perfect vibe.
Use number balloons as your table numbers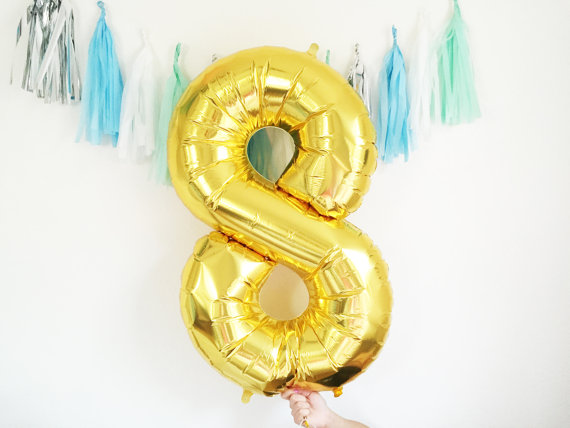 Giant number balloons by oh shiny! paper co
You can utilize letter balloons in either a small or large size to decorate your tables at the reception.
Hold giant letter balloons in your ceremony or reception exit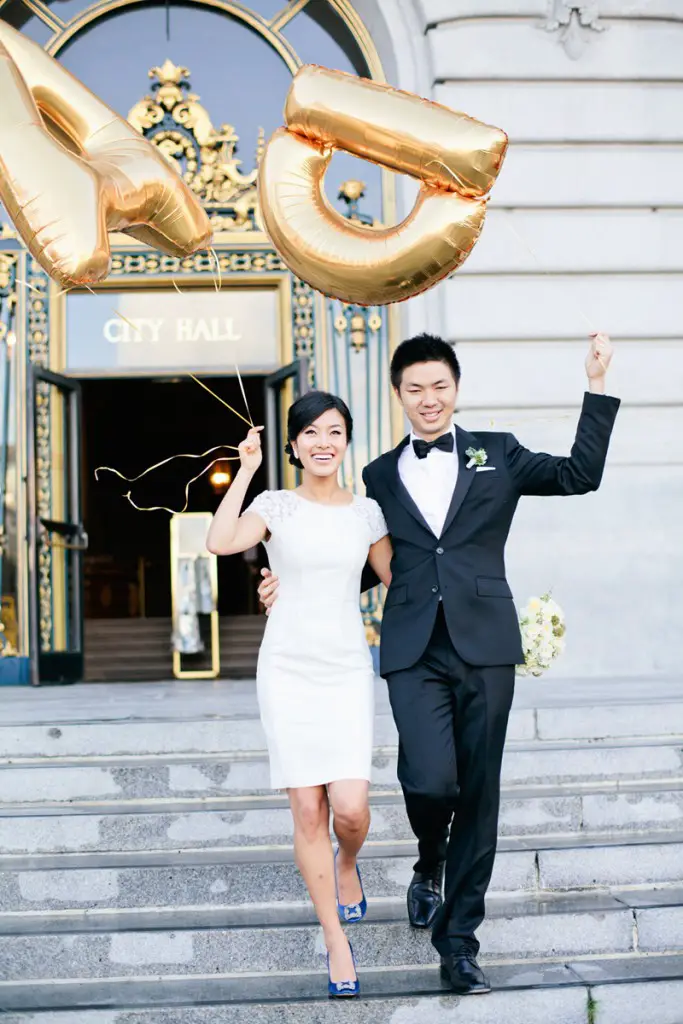 Photo: Connie Lyu, Via Grey Likes Weddings
Even just one giant balloon letter makes a huge statement. Grab your initials and use the balloons for your grand exit.
Spell out your names with giant balloons for reception decor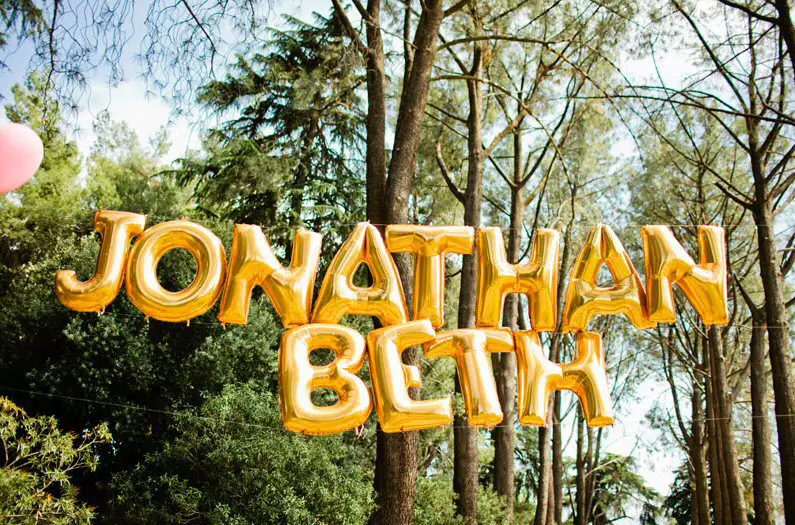 Photo: Jacob Mariano
Grab enough letters to spell out both of your names or your new last name to decorate the wedding reception area. These giant balloon letters will double as wedding decor and a great photo prop.
Show your LOVE at your reception with giant balloons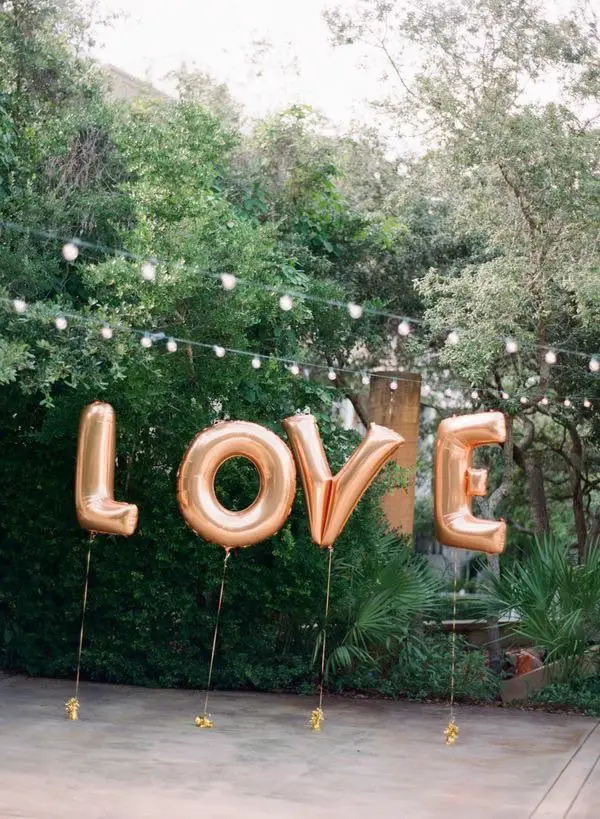 Large Gold Mylar "LOVE" Balloons by baby boutins,  Photo: Lauren Kinsey
You can buy giant letters balloons to spell out love in just another way to share your love for the day. Grab some foil balloon weights to keep the balloons in place.
Take photos with giant letter balloons as props

Giant letter balloon garland by My Bella Angel
Giant letter balloons in any word or phrase make for great wedding props. You can hold them on strings or in your hands or find other creative ways to share the word in a photo.
Decorate your dessert table with oversized balloons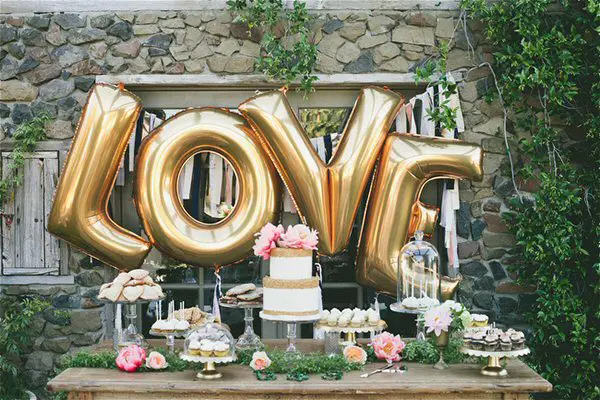 Photo: one love photography
These giant balloons spelling LOVE over your dessert table are the perfect way to sweeten up your table without a lot of extra decorations.
Share your wedding hashtag in large letter balloons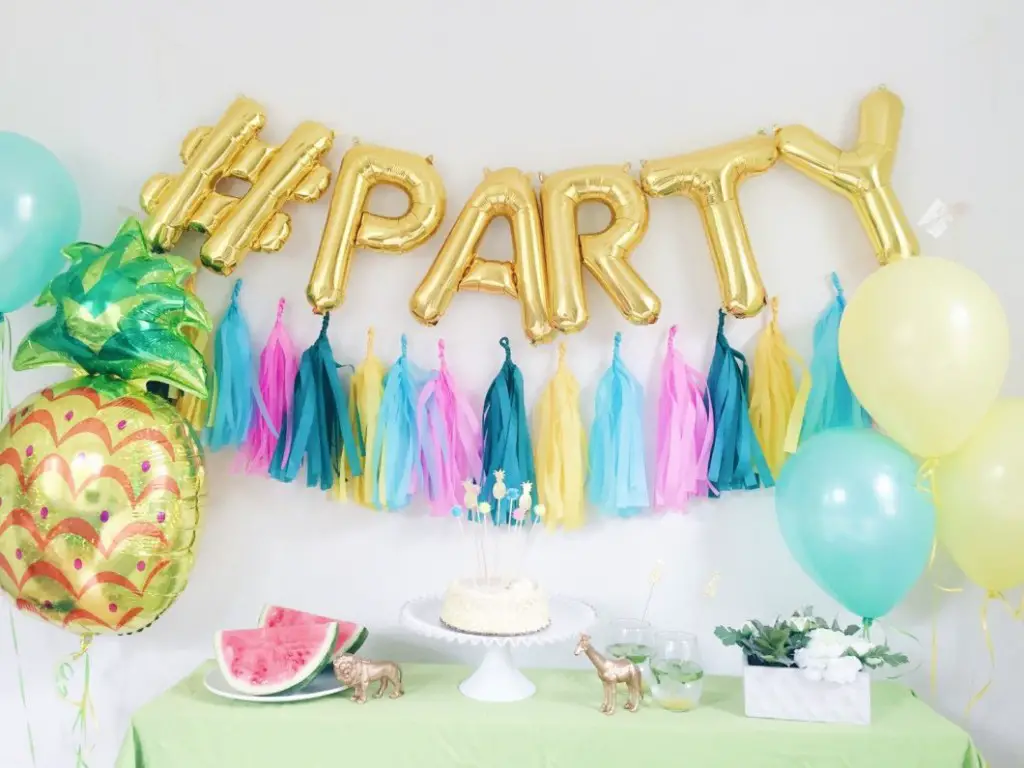 Hashtag balloon kit by oh shiny! paper co
If you are using a wedding hashtag for your guests to use, share it in a fun way by spelling it out with gold letter balloons
Decorate your wedding car for a cheerful exit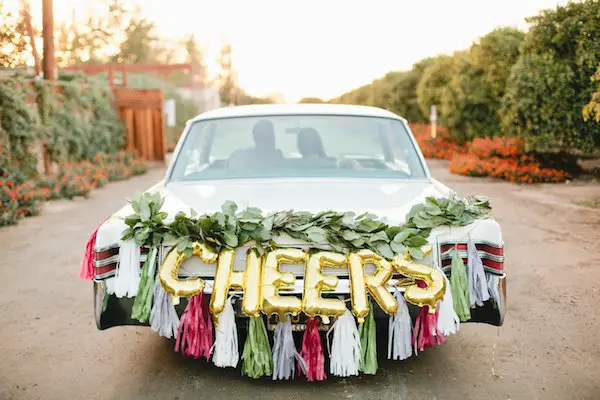 CHEERS gold letter balloon banner kit by oh shiny! paper co, Photo: Megan Welker
Grab a cheers balloon banner and decorate your wedding car for a fun and cheerful exit.
Where to Buy Giant Letter Balloons For Your Wedding
There are several places where you can buy giant letter balloons and number balloons for your wedding.
If you're looking for letter balloons, try these Etsy shops:
You can also find these style balloons at some local party stores.
For weights to hold down the balloons you can find foil weights on Amazon.