Once a newly engaged couple chooses a wedding date, the countdown begins! These wedding countdown ideas will help you do it in style!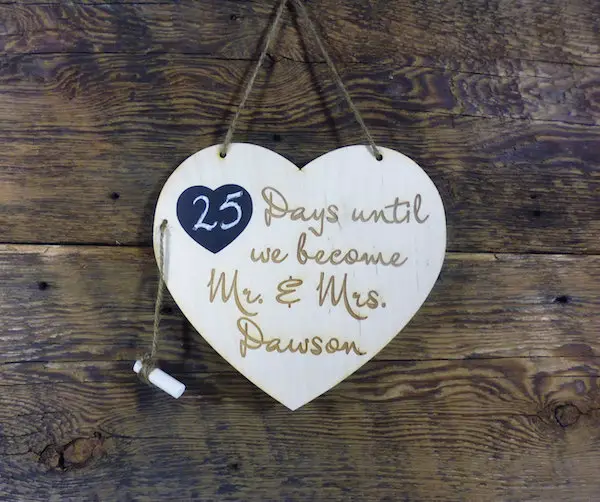 Wedding Day Countdown Ideas
Whether it's months or years away brides and grooms-to-be can appreciate the wedding countdown to a very important day.
These wedding countdowns make a great gift idea for newly engaged couples and are popular as engagement gifts or even shower gifts. Many brides-to-be love the wedding day countdown concept!
Below are a few different wedding countdown ideas, from wedding countdowns you can buy on Etsy to DIY wedding countdowns you can create at home.
Wedding Countdown Blocks
Wedding countdown blocks are a popular way to use your wedding countdown as a piece of home decor as well.
You can display these wedding countdown blocks in your home as reminder of your upcoming wedding!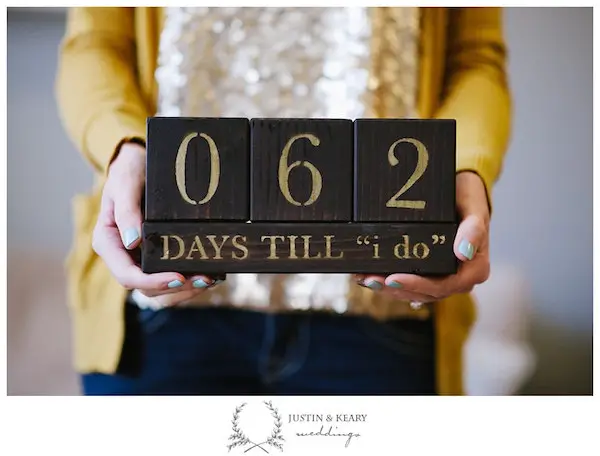 Wedding Countdown Blocks – Days till I do – (Brown & Gold) by Grace & Salt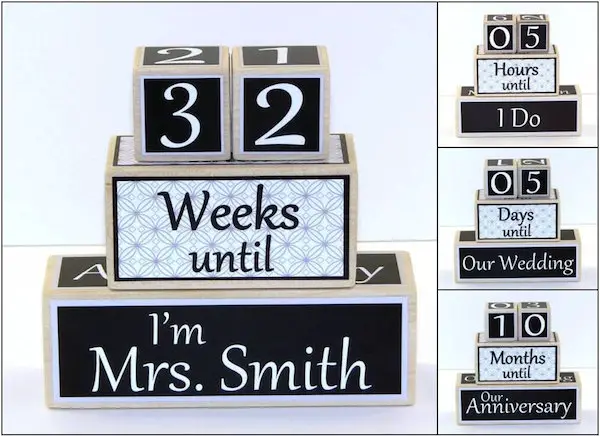 Personalized Wedding Countdown Blocks by Coconut Hut Boutique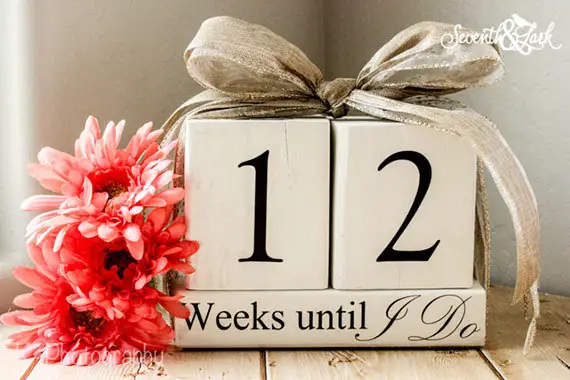 Wedding Countdown Blocks – Weeks until I Do by Seventh and Lark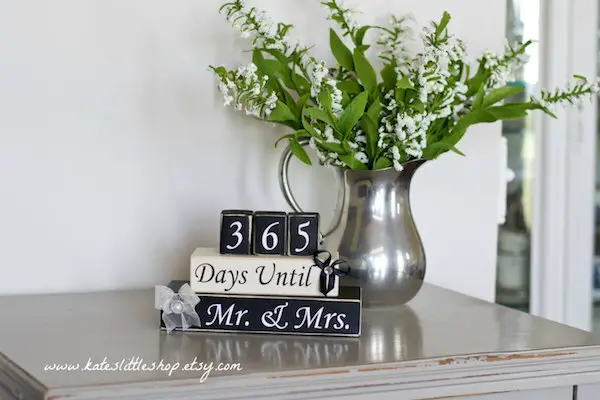 Custom Wedding Countdown Blocks by Kate's Little Shop
Wedding Countdown Chalkboards
Chalkboards are easy to maintain and change as the numbers dwindle on your wedding countdown.
The ease of use is why all of these wedding countdown chalkboards make a great purchase.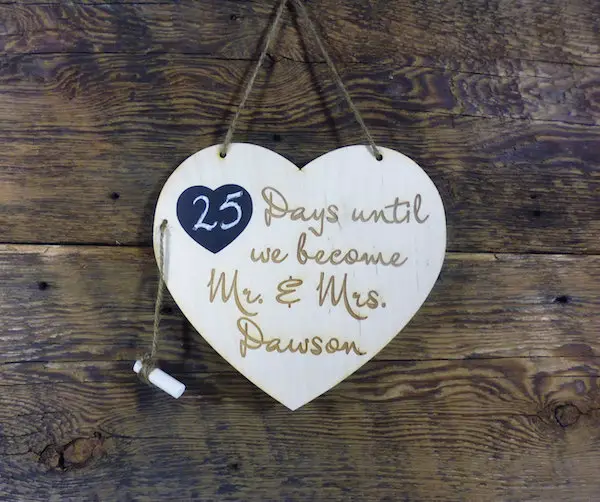 Wedding Countdown Chalkboard Sign – Days Until We Become Mr & Mrs by Chalk Style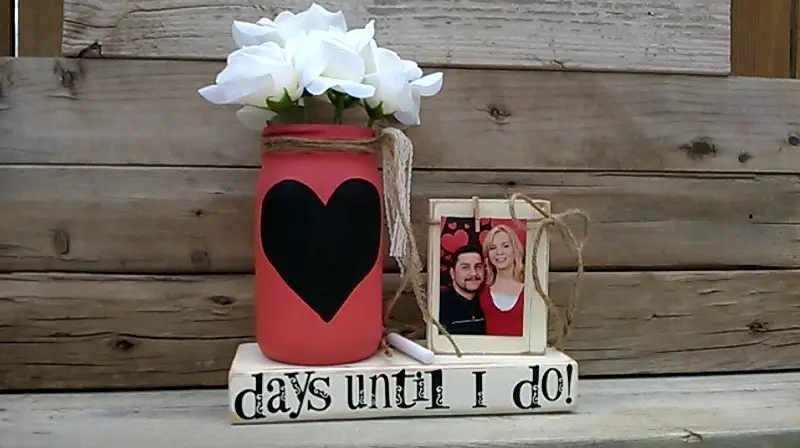 Chalkboard Mason Jar Wedding Countdown – Days Until I Do by God Girls & Glitter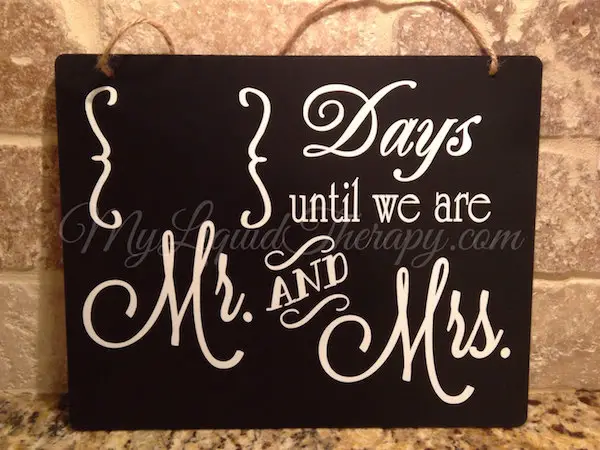 Mr and Mrs Hanging Chalkboard Countdown by LiquidTherapy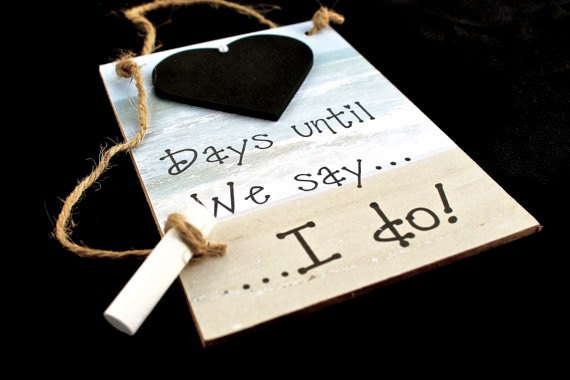 "Days Until..We Say I Do!" Countdown by Countdown Chalkboards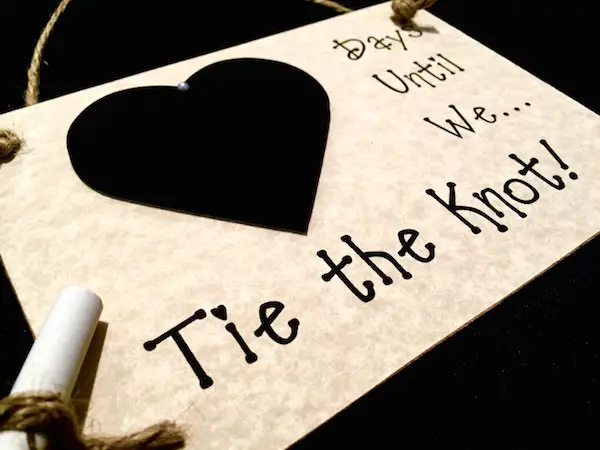 Countdown,"Days Until..We Tie The Knot!" by Countdown Chalkboards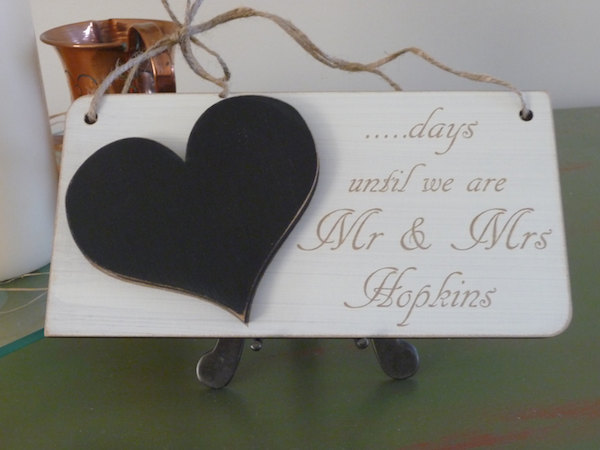 Wedding Countdown Chalkboard Sign – Days Until We Are Mr and Mrs by Crafu
Wedding Countdown Stickers
For the planner lovers out there, the right choice are wedding countdown stickers for their planner of choice.
Whether they religiously rely on an Erin Condren or just like to scribble notes in a basic planner, these wedding countdown stickers add a bit of fun to the process!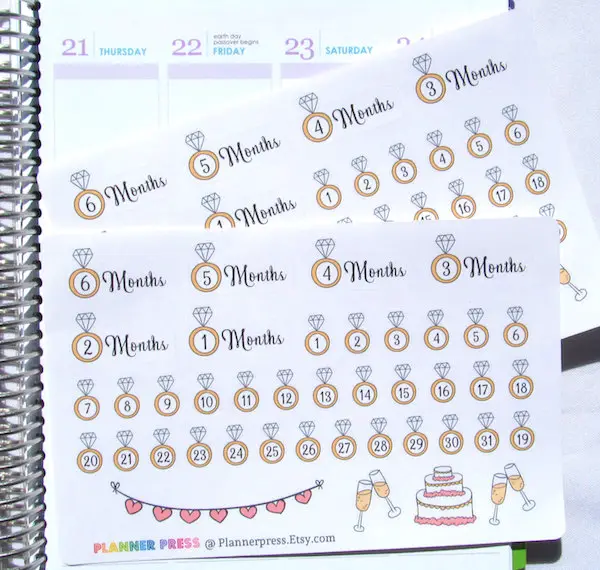 Wedding Countdown Planner Sticker by Planner Press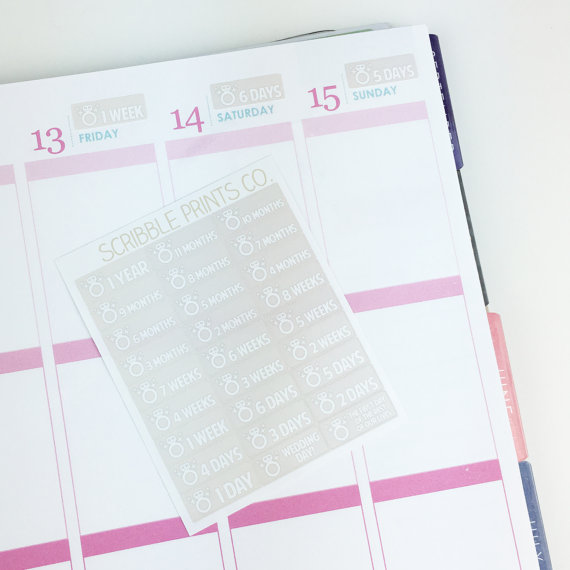 Countdown Planner Stickers by Scribble Prints Co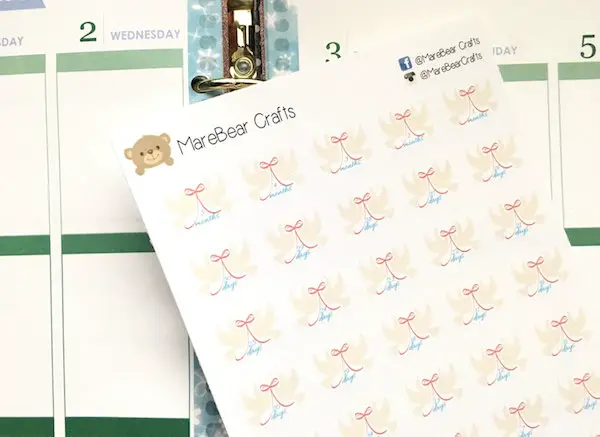 Wedding Countdown Sticker Set by Mare Bear Crafts
DIY Wedding Countdowns
For the crafty ones, you can actually make some cute DIY wedding countdowns!
The project linked below shows you how to make a couple versions of the wedding countdown blocks that are versatile and fun.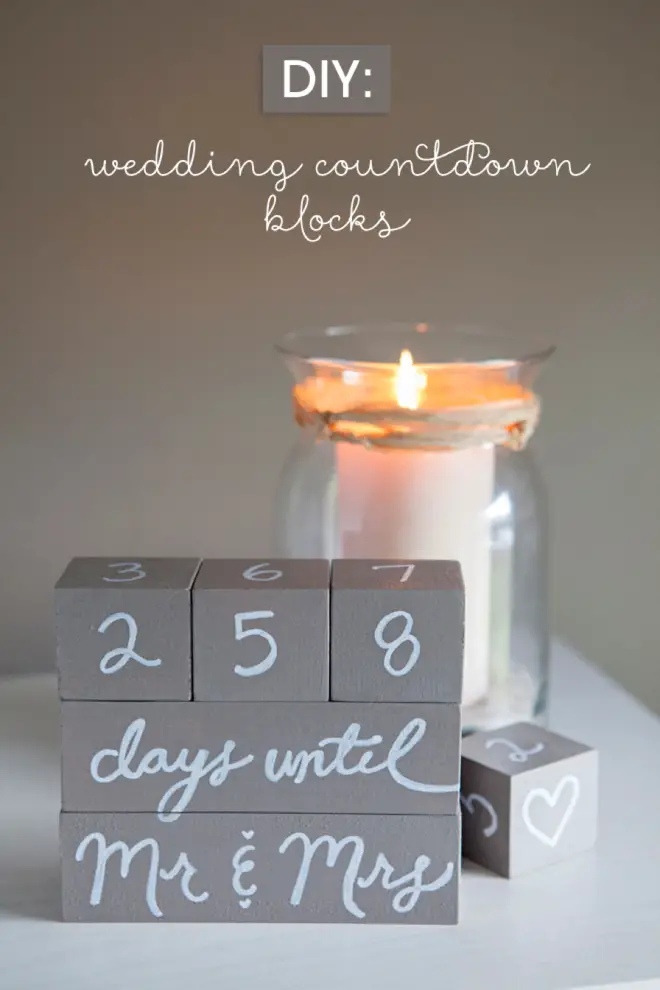 DIY Wedding Countdown Blocks by Something Turquoise
Happy counting down to your wedding day!