Here at Mid-South Bride we love coffee. We're guessing you do too since so many of you plan your weddings while hanging out at coffee shops across town. That's why we rounded up this group of adorable his and hers matching coffee mug sets.
These his and her matching coffee mug sets are the perfect wedding or engagement gift for newlyweds. They can also be a perfect gift to buy for yourself and your future spouse.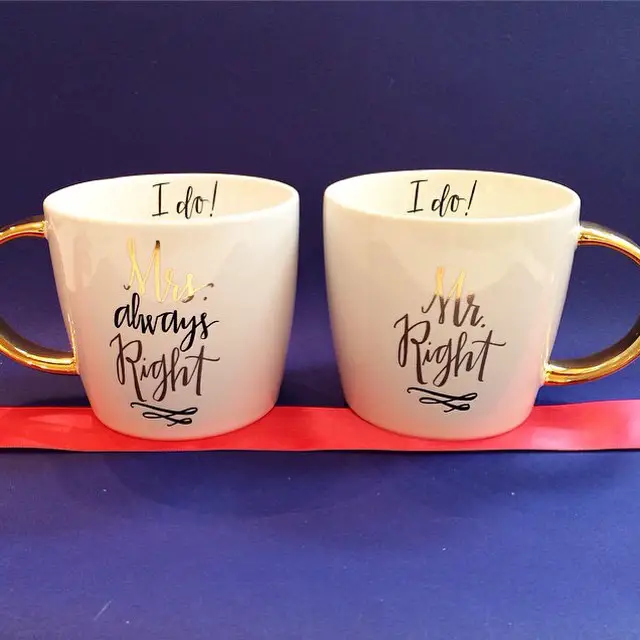 Mr. Right & Mrs. Always Right Coffee Mugs from Mrs. Post Stationery 
This awesome coffee mug set inspired this post when the great team at Mrs. Post Stationery shared it on Instagram. We think this coffee mug set speaks volumes for newlyweds who like to be playful!
These matching coffee mugs for the newlyweds are simply but stylish. Inside the lip reads: "I found the one my heart loves. Song of Solomon 3:4" for an extra special touch.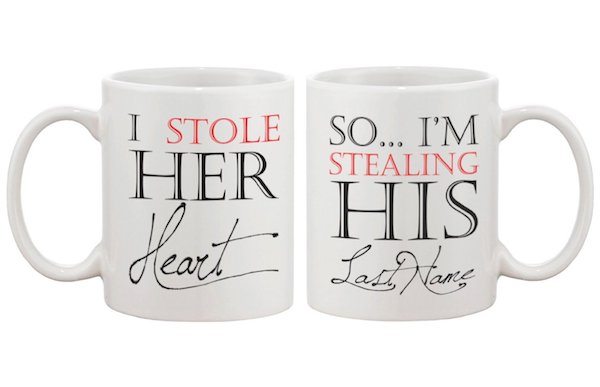 I Stole Her Heart, So I'm Stealing His Last Name Couple Mugs
These coffee mugs feature a saying that is perfect for a bride and groom to be while they plan their wedding. It's a great gift to give at a bridal shower or engagement party.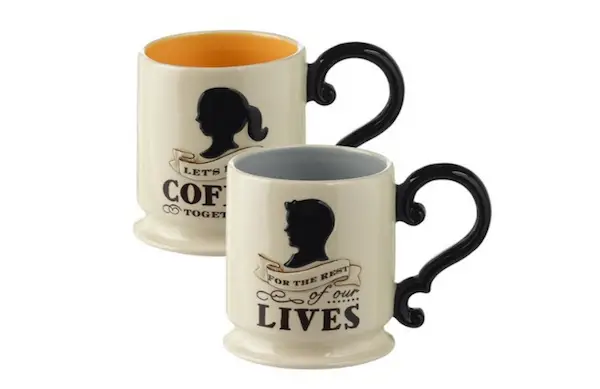 "For the Rest of Our Lives" Couples Coffee Mug Set His Hers
The plan is to have coffee together for the rest of your lives, so why not celebrate the fact with your coffee mugs?
These coffee mugs offer a different style for the traditional his and hers "Mr." & "Mrs." coffee mug set.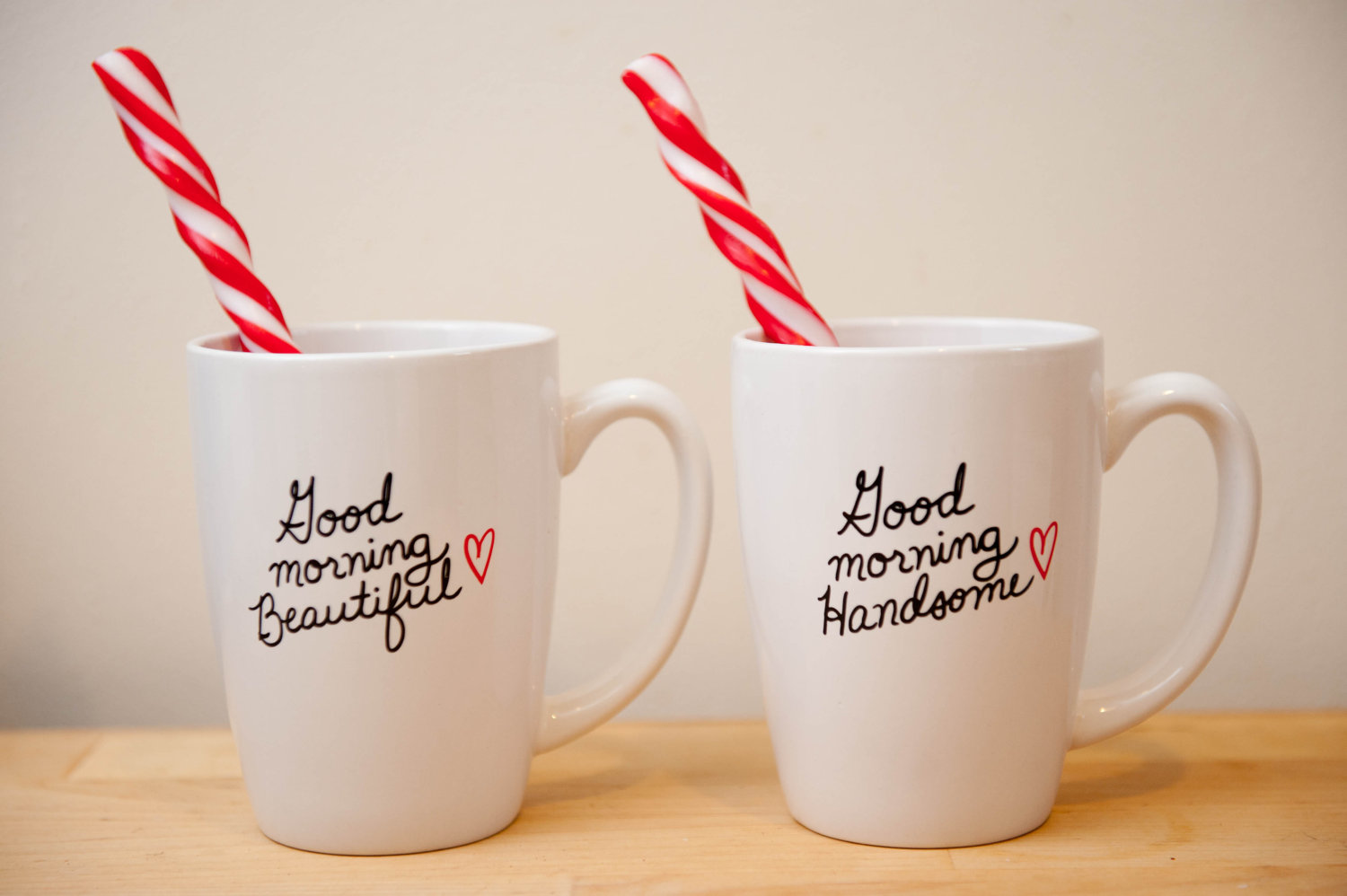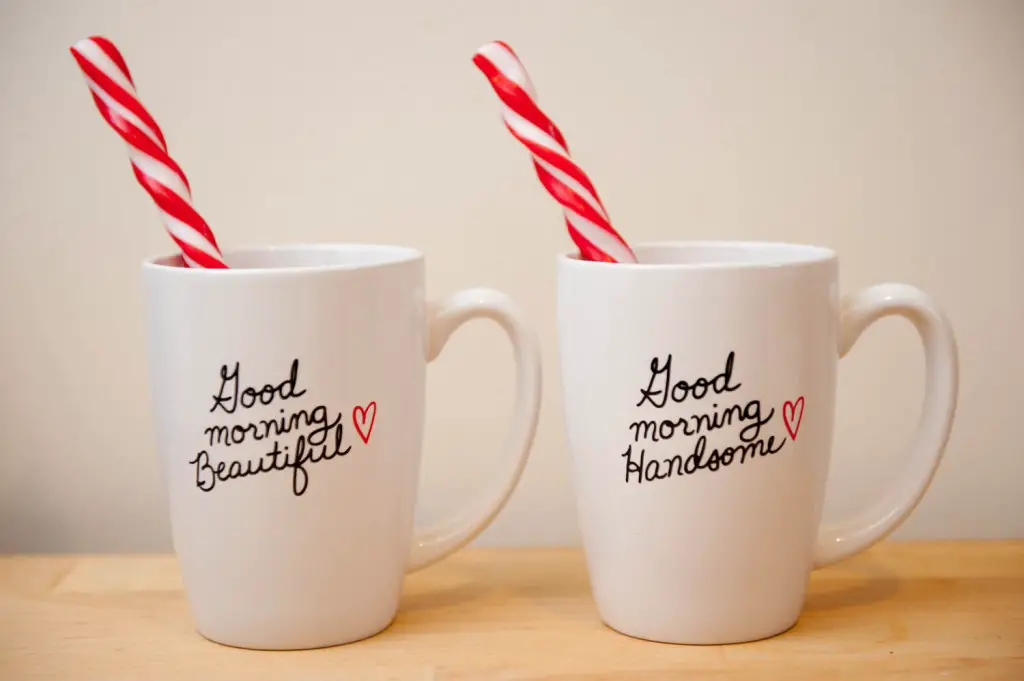 Good Morning Beautiful, Good Morning Handsome Coffee Mug Set
If you want an adorable way to wake up in the morning, this matching his and hers set of coffee mugs will do it with the three little words you want to hear most in the morning.
These Mr. & Mrs. coffee mugs are perfect for newlyweds because you can personalize them to have the couple's wedding date.
Beauty and Beast Matching Coffee Mugs
These matching his and hers coffee mugs are perfect for a gym loving couple.
White Ceramic Coffee/Tea Mug – His & Her Graphics
If you want a simple but fun and colorful set of coffee mugs, this great set of two ceramic mugs for the coffee or tea lovers of the world!
Any of these coffee mugs would be great for the coffee or tea lover in your life. They make great gifts for bridal showers, engagement gifts, wedding gifts or even anniversary and housewarming gifts!