If you're living and loving in Memphis then you've got a ton of options for date ideas. The city is brimming with exciting events, tasty restaurants, and sweet spots. There are many creative and fun date night options if you let yourself explore the city.
Whether you're dating or married, if you're looking for a date night idea these 20 Memphis date night ideas should get you started!
1. Brewery Taproom Tour Date
With multiple local breweries now open in Memphis it's a great time to take a tour of them all. Plan a brewery hop date night and try several of the local breweries with open tap rooms like Memphis Made, Wiseacre, and High Cotton.
2. Orpheum Date
Whether it's to a Broadway show or a classic movie during the summer you're sure to enjoy a date night centered around The Orpheum. Combine your time at the Orpheum with a meal and stroll Downtown for a complete a fun date night.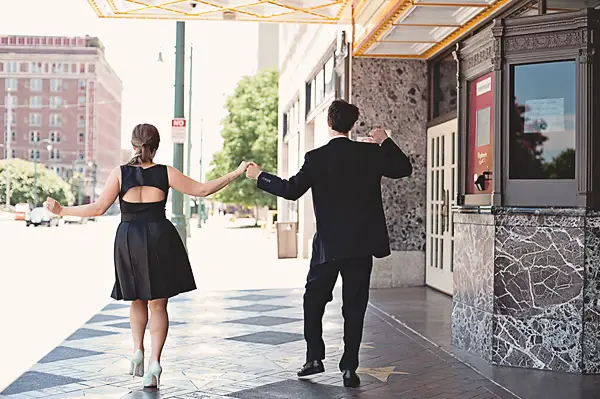 Photo: Studio MJW
3. Game Night Date
Head over to the Rec Room barcode in Binghampton for a fun night of playing games with your date. Playing the arcade games is free and there is no cover charge to get in so this date night option gives you money to play with for drinks and food from the food truck. You can also reserve a "living room" for an hourly fee to play video games together on a large screen.
4. Kitchen Taster Date
On Tuesdays you can try out the new menu items at Greencork in Cooper-Young. This hip self-serve wine bar allows you to taste the  complimentary food as long as you are buying drinks. Enjoy a couple wine pours or try the beer and cocktail options.
5. Festival Fun Date
Memphis hosts many festivals throughout the year which gives residents ample chances for date night ideas. Most festivals are free or very inexpensive to attend and offer and active and exciting date option. A few different festivals you might want to plan dates around: the Cooper-Young Festival with bands, shopping, arts and crafts, or Memphis in May with bands and BBQ galore.
6. Art Walk Date
There are multiple art walk nights in many of the arts districts in Memphis now. The neighborhoods hosting art night walks include Broad Avenue, South Main, East Buntyn, and Vollintine Evergreen. These art nights offer free entry and you can enjoy food, drink, and art together.
7. Drive-In Date
The drive-in movie theater on Summer Ave offers a fun alternative to the traditional dinner and movie date night. You can enjoy a double-feature with your date for a low fee and not worry about talking during the movie. Get there early for a good spot and bring comfy chairs or blankets depending on the season.
8. Museum Date 
Visiting one of the many museums in Memphis can make for a fun and educational date experience. You can choose from one of the many museums to visit during the day exploring the exhibits at Brooks Museum, Pink Palace Museum, Dixon Gallery & Gardens or others. Many museums also host special night time events with food and drinks that can be an awesome date night.
9. Garden Stroll Date
Memphis is home to several gorgeous gardens you can enjoy on a casual date. For a small entry free you can enjoy the gardens and art collections at Dixon gallery and Gardens or stroll through the many gardens and habitats at Memphis Botanic Gardens. Finish the date by grabbing drinks or eating at a nearby restaurant.
10. Sports Game Date
Depending on the season you can take your date to one of the many professional sports events in the city. In the summer you can enjoy a Memphis Redbirds game at AutoZone Park or during the winter you can bundle up to attend a Memphis Grizzlies basketball game at FedEx Forum. Grab some bbq nachos and a couple beers for a fun and relaxed date.
11. Saturday Farmers Market Date
The Memphis Farmers Market on Saturday mornings offers a fun and casual date option for couples. It's free to attend and enjoy all the live music and demos. You can browse and buy from the local produce, meat, and other items or grab coffee and brunch from one of the food trucks at the event.
12. Sweet Treat Date
Coffee and sweets can be a fun date break during the day. Grab coffee and cupcakes over conversation at Muddy's Grind House in Midtown or pickup some artisan chocolates at Phillip Ashley Chocolates down the street. Take a stroll afterwards or sit outside to enjoy the weather.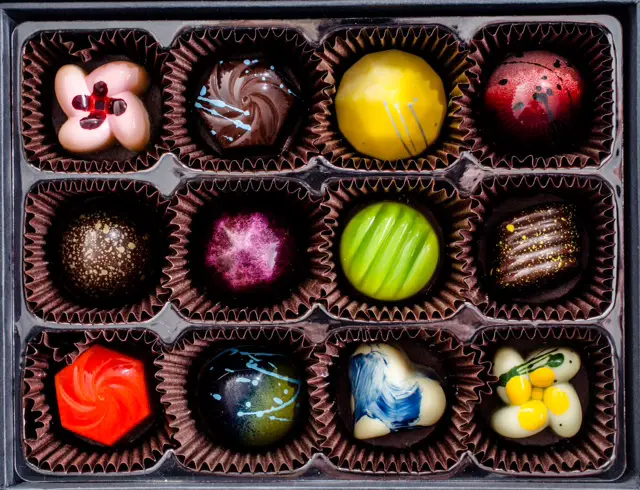 Photo: Phillip Ashley Chocolates
13. Sno Cone Date
A slightly colder sweet treat from Jerry's Sno Cones makes for a fun date during the warmer months. It's a cheap date since sno cones are just a few dollars and you can grab some inexpensive grub there as well. Enjoy conversation and people watching while you wait in line and as you enjoy your sno cone.
14. Beer Flight Date
Beer related dates do show up on this Memphis date list more than once, but for good reason: we've got lots of great beer spots here. Hammer & Ale in Cooper Young offers a great local brewery beer flight so you can sample them all at once. They also offer a great selection of food and on the first Friday of the month take part in the Cooper-Young Art tour. Grab a beer flight and stroll around the neighborhood enjoying the art and shopping.
15. Salsa Dancing Date
Salsa dancing can be incredibly fun and makes for a fantastic date. Partake by planning a Friday night date and heading to the Rumba Room on South Main for a free salsa lesson and hours of dancing. Grab drinks and food afterward at any of the delicious restaurants and bars in the South Main district.
16. Neighborhood Drive Date
If you're new to Memphis or haven't explored much you can make a date night out of driving through and exploring Memphis neighborhoods. Grab some snacks and a fully charged phone to create a choose your own adventure date. Are there some sights in town you haven't seen yet? Now's the time! Or start out east and visit all the monuments you can find ending at the river Downtown. You'll see multiple parts of Memphis and enjoy the variety.
17. Theatre Night Date
With multiple professional theaters in town you'll be able to see a high quality performance almost any time of year. Whether you catch a play at Playhouse on the Square or Hatiloo Theatre or Theatre Memphis, you'll be in for a delightful date night.
18. Hiking Shelby Forest Date
It's a twenty minute drive from Downtown Memphis but Shelby Forest offers plenty of hiking opportunities for an active date. There are miles and miles of hiking trails and spots to stop along the way to appreciate nature. You can stop by the Shelby Forest General Store on your way out for some of their legendary food.
19. Art After Dark Date
We love The Dixon for engagements, weddings, and date nights! The Dixon Gallery & Gardens hosts Art After Dark on the third Thursday of the month. You can stroll through the exhibits and grounds of the gardens with light refreshments, a cash bar, and lots of entertainment. It's a fantastic experience worth attending at least once with a date.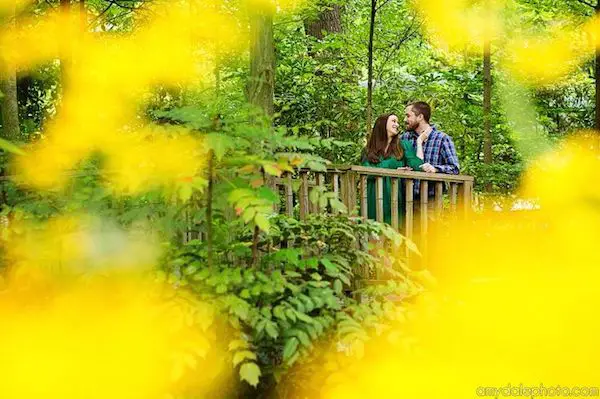 Photo: Amy Dale Photo 
20. Special Dinner Date
You can plan a romantic dinner at any number of classy Memphis restaurants. Whether you plan to eat at Flight in Downtown Memphis or Restaurant Iris in Midtown Memphis or any other restaurant, you'll find a cozy atmosphere and world class food. Sure it's more expensive than more of the dates on this list, but sometimes you need something special.