Many brides and grooms decide to create wedding welcome bags for their out of town guests. It's a great opportunity to not only provide information about your wedding but welcome your guests to your city and be a good host. We are known for our hospitality in the Mid-South after all.
Memphis Wedding Welcome Bag Items
If your planning a wedding in Memphis, this post will give you some ideas for Memphis specific gifts and information to include in your welcome wedding gift bags.
These quintessentially Memphis items will introduce all your guests to this great city.
Memphis Map and Tourist Guide
Download and print this map and tourist guide provided by the Memphis Convention & Visitors Bureau.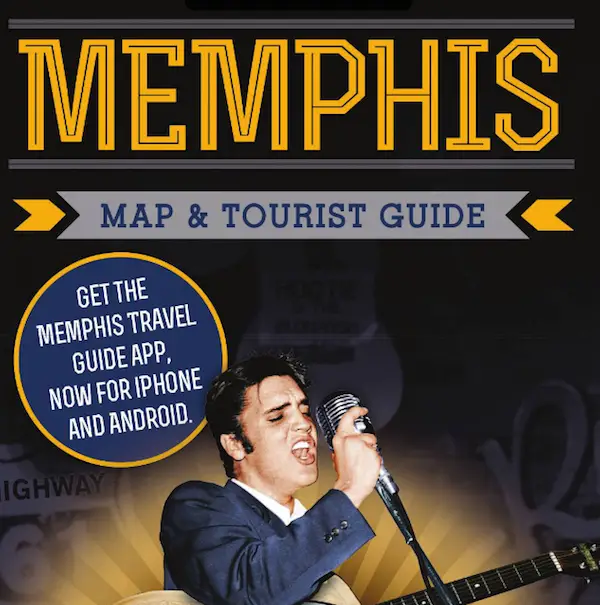 Copy of The Memphis Flyer
Give your guests a copy of the week's Flyer. The free newspaper is packed with information about what is going on in Memphis. If your guests have a free night in town they will have the scoop on live music and where to get the best drinks.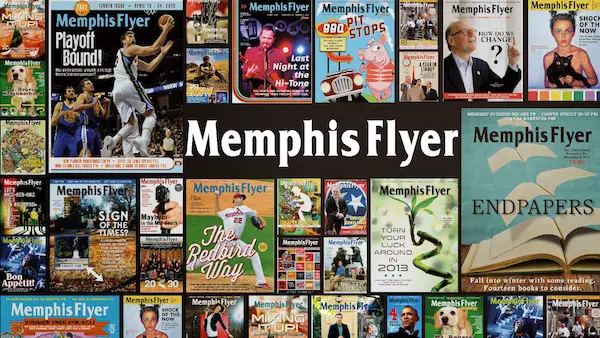 BBQ Seasoning
Many of the famous local BBQ joints sell their rubs and seasonings. You can purchase these and distribute them in wedding gift bags either whole or separated into smaller favor containers.
Dinstuhl's Cashew Crunch
 The Dinstuhl family has been making quality candies in Memphis for five generations beginning in 1902, and Dinstuhl's Candy is a Memphis tradition.
Cashew Crunch is made by pouring melted butter and pure cane sugar over flavorful fresh cashews, then sprinkled generously with fine grain coconut, and finally tossed with a gentle hand to break it into small pieces. Your guests will love it.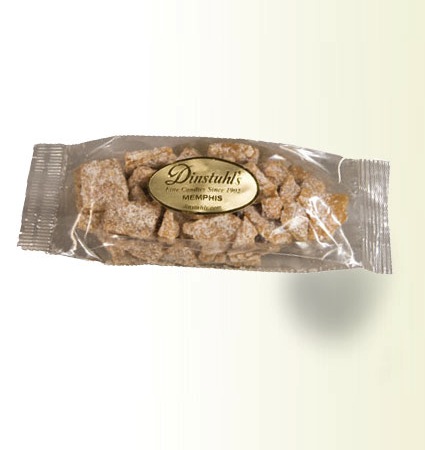 Memphis Cade Chocolates
Give your out of town guests something sweet to nibble on with chocolate from local chocolatier Phillip Ashley Chocolates. 
Try making your guests happy with the various flavors:
Memphis (Award-winning chocolate celebrating flavor of Memphis BBQ)
Wicked (Local Memphis brewer Ghost River's Black Magic Stout⎢Green Apple Caramel)
The Great Pumpkin (Ghost River Oktoberfest⎢Pumpkin Caramel)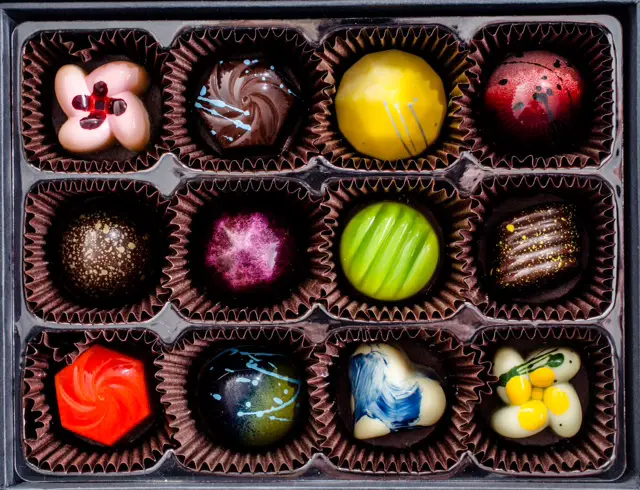 Brim's Memphis Style BBQ Rub Chips.
Sure everything food related has a BBQ touch to it – even the chocolate, but that's how we do it in Memphis.
Pair the sweet with the salty by giving guests a taste of Brim's potato chips or other snacks for a great late night snack after the wedding.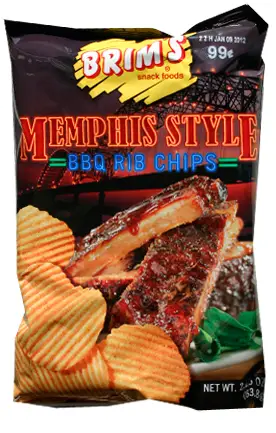 Brother Juniper's Spreadable Fruit
Local breakfast favorite Brother Juniper's also sells their spreadable fruit products. They have low sugar and taste like real fresh fruit. It's a gift your guests will love to take home.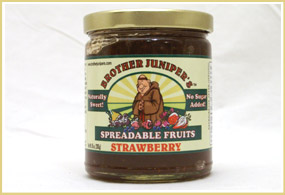 Brother Juniper's Spreadable Fruit
Memphis Roasted Ugly Mug Coffee
Prepare your guests for the morning after by giving them all a bit of Ugly Mug Coffee.
This Memphis brand offers a sampler variety pack that you can then distribute among the wedding welcome bags to give your guests a sample of Memphis roasted coffee.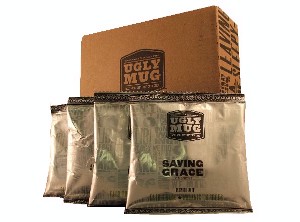 Something Elvis Themed
Of course, you can't create a Memphis themed welcome bag without something related to Elvis hopping in there. We love this Elvis At Sun Postcard since it showcases two greats from Memphis music history: Elvis and Sun Records.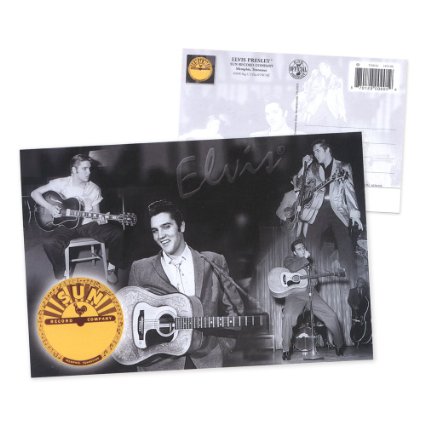 Hopefully those items give you an idea of what to put in a Memphis wedding welcome bag in addition to the normal wedding bag essentials.
Where To Buy Welcome Bags
You can purchase welcome bags online to contain all this Memphis goodness along with other wedding welcome bag essentials. Many welcome bag options come in multiple colors so you can coordinate with your wedding color scheme.
These Welcome to our Wedding bags on Amazon might work.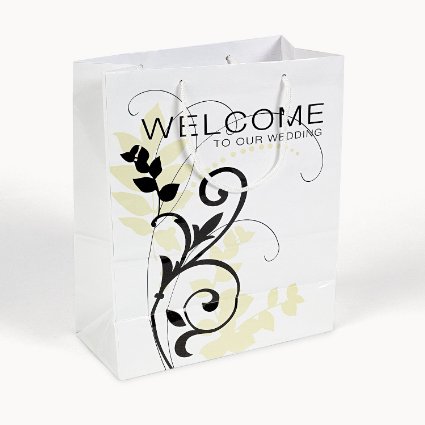 Welcome To Our Wedding Gift Bags
Or you can go a different route and order reusable totes to make everything in the welcome gift bag super useful!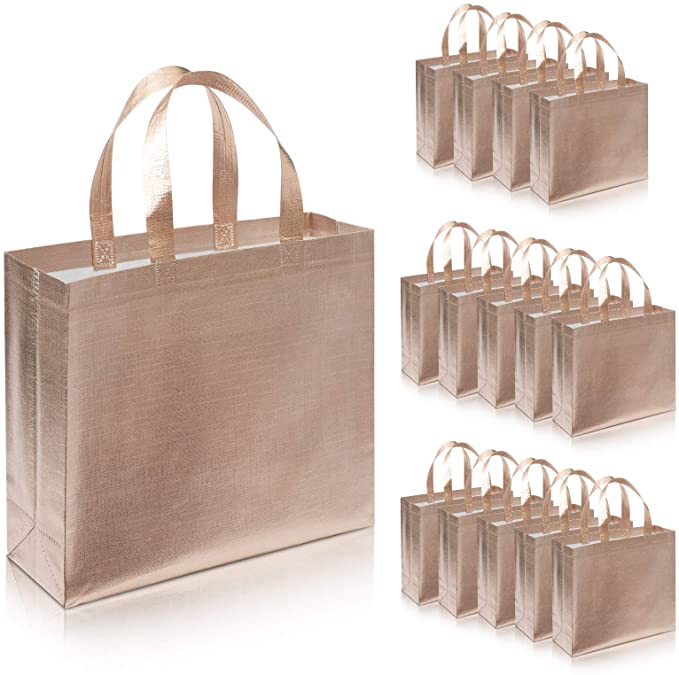 Glossy Reusable Grocery Bags on Amazon
Whichever bags you choose, the contents inside are what matters most. Delight your wedding guests with a wonderful welcome to Memphis and your wedding!
Need help creating wedding welcome bags for your wedding? Contact us!