For those with a dramatic flair, you can feel like Broadway royalty at this unique venue. The Orpheum Theatre might be the Memphis wedding venue for you if you want elegance, drama, and a historic atmosphere.
With historic charm and modern amenities, this venue offers couples a unique experience where you bring the guests and they take care of the rest.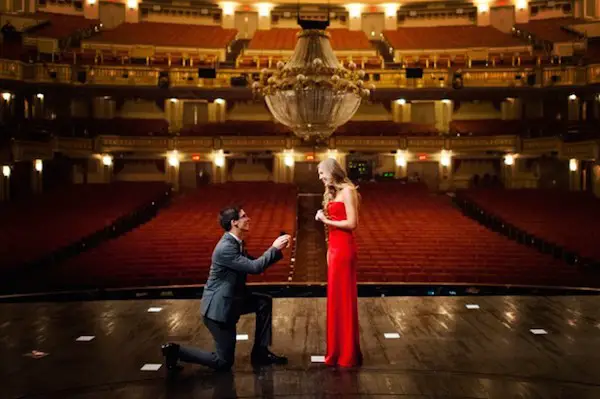 About Orpheum Theatre
The Grand Opera House in Memphis opened in 1890 as the classiest theatre outside New York City. Known as the Orpheum in 1907, a fire destroyed the original structure in 1923 but it was reborn in 1928.
After many changes and a near demolition, the Orpheum was purchased by a non-profit and revitalized in 1977, 1984, and 1996.
From the beginnings in vaudeville to current day Broadway shows, The Orpheum Theatre's story of resilience and reinvention could only happen in Memphis.
What started as a vaudeville palace has become much more than that – a theatre, a landmark performing arts campus, and a promise for the next generation. With a goal to entertain, educate, and enlighten, the Orpheum Theatre group works to utilize and and enhance the performing arts in Memphis.
Weddings at The Orpheum
Hosting a wedding at The Orpheum allows you to be the star in the wedding of your dreams.
With multiple flexible space, helpful experienced staff, and trusted vendors you'll feel like Broadway royalty.
Besides the gorgeous historic setting, the amenities make this venue stand above many others. The Orpheum has several staffed bars, and also provides bartenders and event coordination staff. Security, technical support, and housekeeping are included, too.
Other amenities at The Orpheum:
private dressing rooms with outlets and lighting
list of preferred vendors or bring your own (for a small fee)
audio and video equipment
state-of-the-art sound systems
technical directors and event managers on site
With a super convenient location downtown in Memphis, you'll be right by the best hotels and restaurants in the city. With secure parking for guests and easy access to main streets, this venue will give you everything you need for an easy and accessible wedding in the center of the city.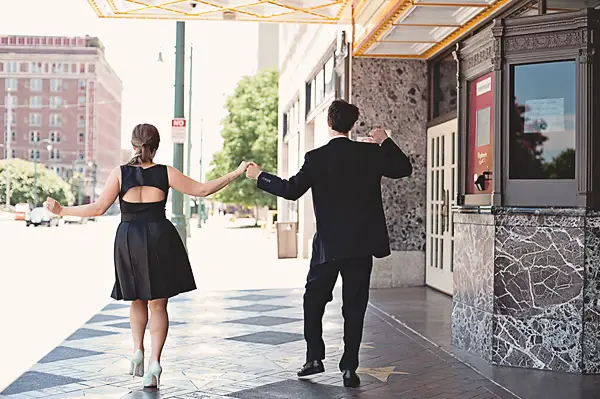 Wedding Venue Spaces At The Orpheum
Here are the options available to rent inside the theatre:
Orpheum Theatre Grand Lobby
With its crystal chandeliers and sconces, antique mirrors, and an ornate cathedral ceiling, the Orpheum Theatre's Grand Lobby exudes vintage glamour with a max occupancy of 300.
Gold-accented twin staircases allow for a grand entrance befitting your elegant event. Two built-in bars are available for your guests as they mingle in this historic and opulent setting.
If you need more space, the adjacent parlor offers 1,365 additional square feet. A kitchen inside the nearby Broadway Club, is steps away.
Orpheum Theatre & Stage
Host an unforgettable event on the very stage where generations of stars have performed with a max occupancy of 2,300.
Crystal chandeliers, gold leaf accents, and ornate ceilings hearken back to the 1920s, but the Orpheum's theatre and stage are fully modernized for a 21st-century event.
The theatre is equipped with a Meyer Sound system and projection screens. Dressing rooms, rehearsal space, and loading docks backstage provide ample room for staging and preparation.
You can view the related spaces available for rent next door at the Halloran Centre.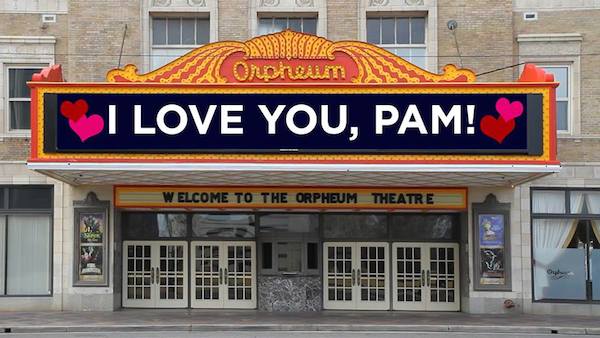 Features & Real Weddings
Here are some of the features and weddings where this venue was featured:
Location & Contact Information
Contact the wedding venue:
Visit: Orpheum Theatre,  203 S. Main St., Memphis TN 38103
Call:  901-525-7800
Visit them online: