The Orpheum has been an iconic part of Memphis culture and creativity since 1928. The connected Halloran Centre supports that mission with space for performing arts education.
The space also operates thanks to venue rentals as a Memphis wedding venue.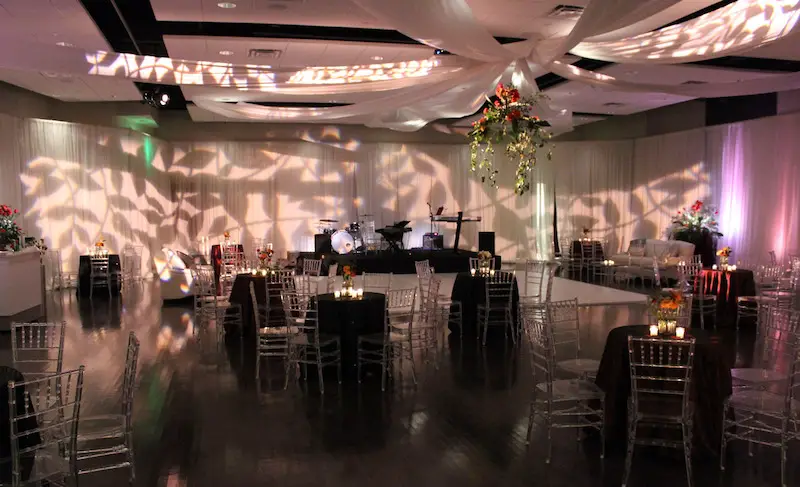 Weddings At Halloran Centre
This modern, state-of-the-art, flexible venue with multiple floor plans provides a unique setting for any event. The Halloran Centre offers more than 39,000 square feet of space to accommodate gatherings of various sizes.
Hosting a wedding at Halloran Centre by The Orpheum allows you the space you need while also supporting the arts. With multiple flexible space, helpful experienced staff, and trusted vendors you'll feel like Broadway royalty.
When you choose this wedding venue you will have many amenities included:
private dressing rooms with outlets and lighting
list of preferred vendors or bring your own (for a small fee)
audio and video equipment
state-of-the-art sound systems
technical directors and event managers on site
With a super convenient location downtown in Memphis, you'll be right by the best hotels and restaurants in the city. With secure parking for guests and easy access to main streets, this venue will give you everything you need for an easy and accessible wedding in the center of the city.
Venues At Halloran Centre
There are several spaces within Halloran Centre that are available for rent. You can utilize several of these spaces for weddings or wedding events.
Gerber Taylor Capital Advisors Lobby
This sophisticated yet welcoming space is bright, open, and sleek. Equipped with a full bar and seating area, the spacious lobby at Halloran Centre can be combined with the Reception Hall to accommodate 600 guests.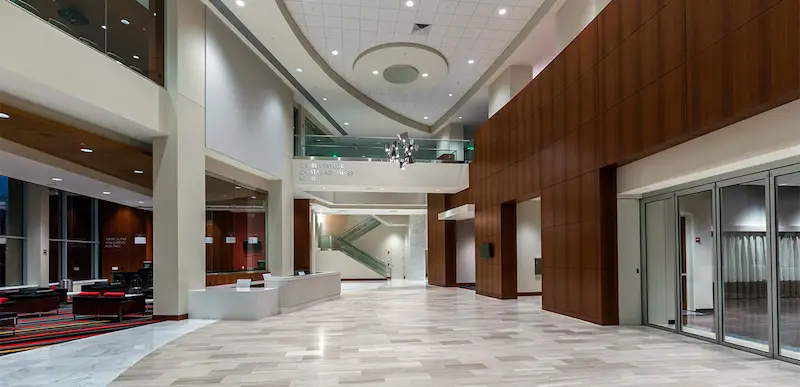 Need other options? The adjacent lounge adds cozy seating for an additional 85 guests.
Reception Hall
The reception hall at Halloran Centre offers a true blank space. With more than 3,500 square feet of space you can transform the venue to what you need.
Hardwood sprung floors, floor-to-ceiling mirrors, and a state-of-the-art sound system make this space versatile.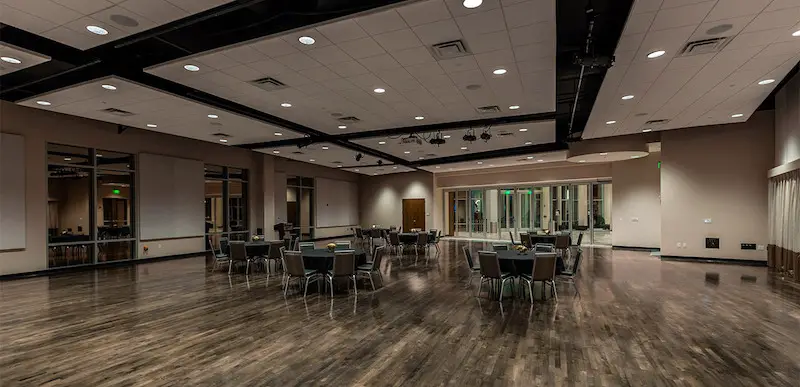 The reception hall can hold as many as 220 guests seated. This space has an adjacent full-service catering kitchen and the ability to add satellite bars upon request.
Halloran Centre Theatre & Stage
The Halloran Centre stage and theatre accommodates mid-sized crowds with seating for up to 361 guests.
This wedding venue space provides technical amenities like a state-of-the-art Meyer Constellation sound system and projection screen. Even better? Technical directors and event managers are on site to ensure everything goes off without a hitch.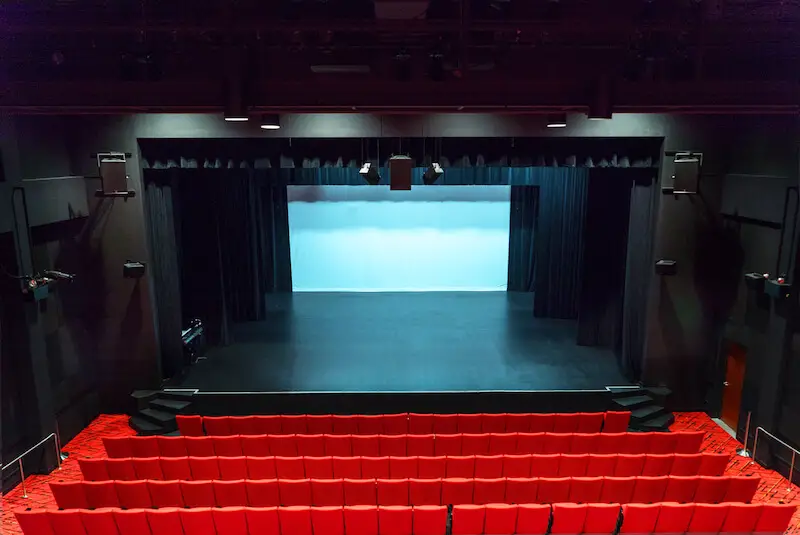 Balcony seating can be converted to a small VIP, reception, or bar based on your event needs.
For larger venue needs, you can also rent the 2,300-seat Orpheum Theatre next door.
Location & Contact Information
Contact the wedding venue:
Visit: Halloran Centre, 225 S. Main St., Memphis, TN
Call:  901-525-3000
Visit them online: