Ellen & Jim might live in Manhattan, but their wedding was all Memphis.
Their wedding soaked up the culture of Ellen's hometown right down to the blue suede shoes Jim wore in honor of Elvis.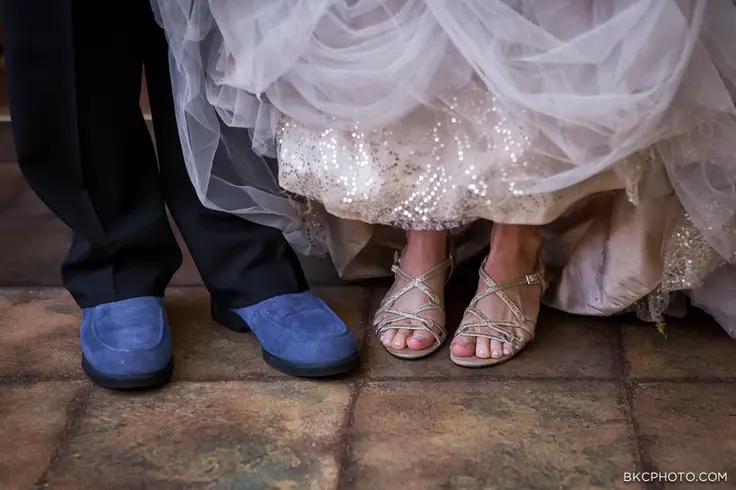 Photo: Brian K Crain Photography
Blue Suede Shoes & Elvis
When it comes to Memphis, there are few icons as legendary as Elvis Presley. The King of Rock and Roll made his home in Memphis, and his influence can still be seen and felt throughout the city today.
One of the most famous symbols of Elvis's style and swagger is his beloved blue suede shoes.
Elvis first sang about his blue suede shoes in the hit song "Blue Suede Shoes" by Carl Perkins.
The song became an instant classic, and Elvis's performance of it on "The Ed Sullivan Show" helped to launch his career into the stratosphere.
The shoes themselves, made by Blue Suede Shoes, became an iconic part of Elvis's signature style.
The story goes that Elvis was performing at a dance in 1956 when someone stepped on his blue suede shoes and scuffed them up. The incident inspired the lyrics to the song, and also cemented the shoes as a symbol of Elvis's daring and rebellious spirit.
The blue suede shoes became a trademark of Elvis's image, and he continued to wear them throughout his career.
Blue Suede Wedding Shoes
Today, the blue suede shoes are just one of many symbols of Elvis's enduring influence on Memphis and the world.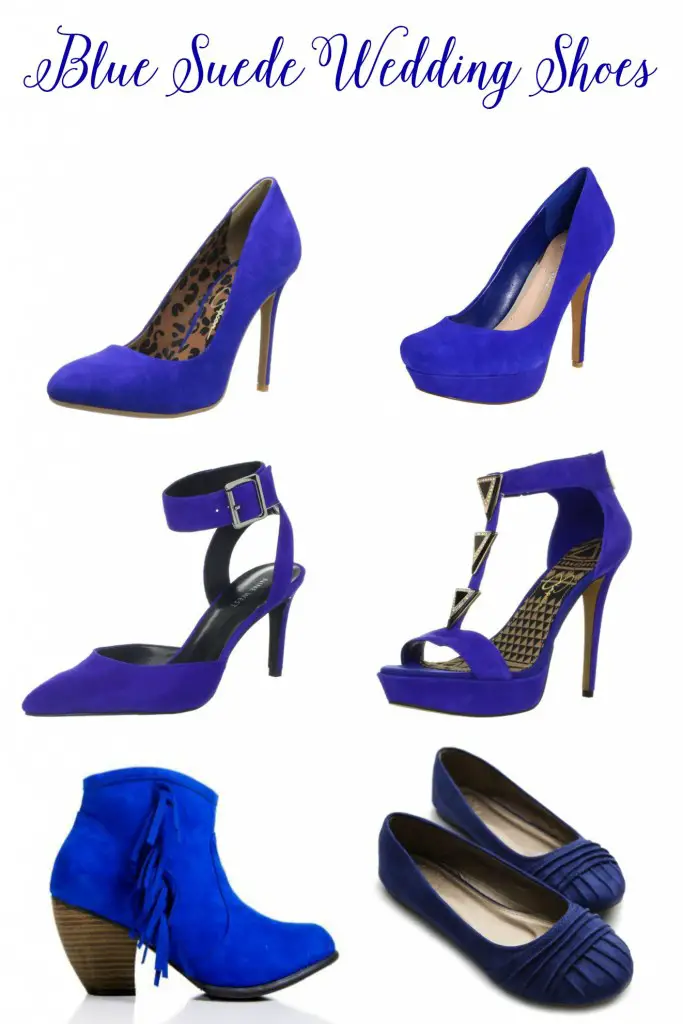 For couples looking to add a touch of rock and roll to their wedding, a pair of blue suede shoes might be just the ticket.
The best part is both the bride and the groom can participate.
There are many different ways to gives a nod to Elvis with blue suede wedding shoes:
More Memphis Wedding Ideas
What a wonderful wedding detail and nod to both The King and The Bluff City.
Here at Mid-South Bride we love all things weddings and Memphis related!
Want to spice up your wedding with a nod to Memphis? Try these ideas: