Let's face it – unless you specifically restrict children from attending your wedding there will be a few little ones there. Giving all of your guests a good time includes offering things to keep those kids happy and entertained at your wedding.
Below we've collected our favorite kid friendly wedding ideas that are sure to keep your smaller guests occupied so everyone can have a blast.
Wedding Activity Book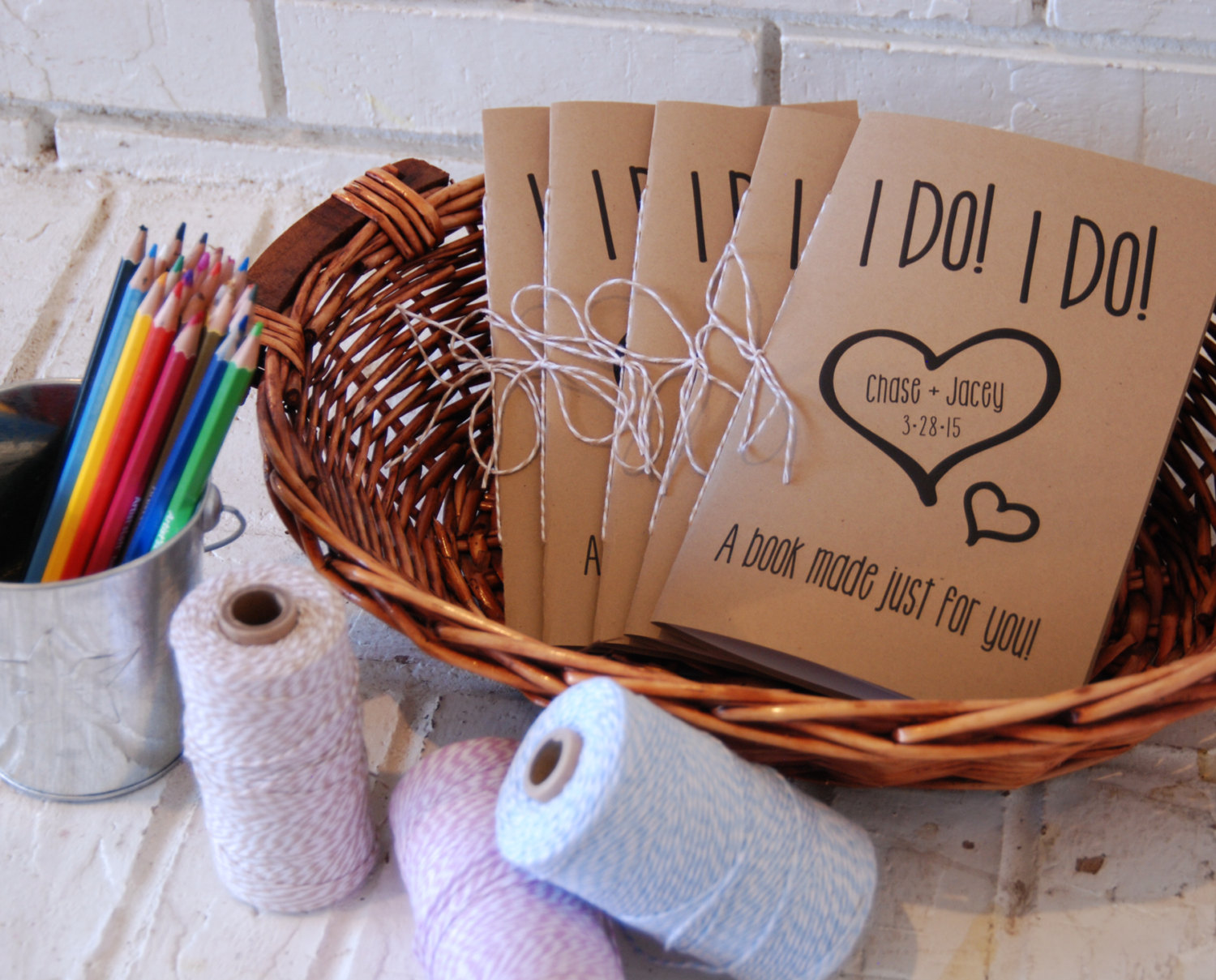 Wedding kid activity books by Unhinged Designs on Etsy
Each of these wedding activity booklets is filled with 11 pages of coloring and activity games for children to play at weddings! Created by Unhinged Designs on Etsy the books are designed to keep kids busy throughout the wedding.
Glow Stick Bar
Kids love glow sticks (and adults do too!), so grab a pack of 50 glow sticks and set up a glow stick table with this awesome "Let Love Glow" sign found on Etsy. The little glow stick bar will be a huge hit during the dancing part of the wedding reception.
Wedding Activity Pages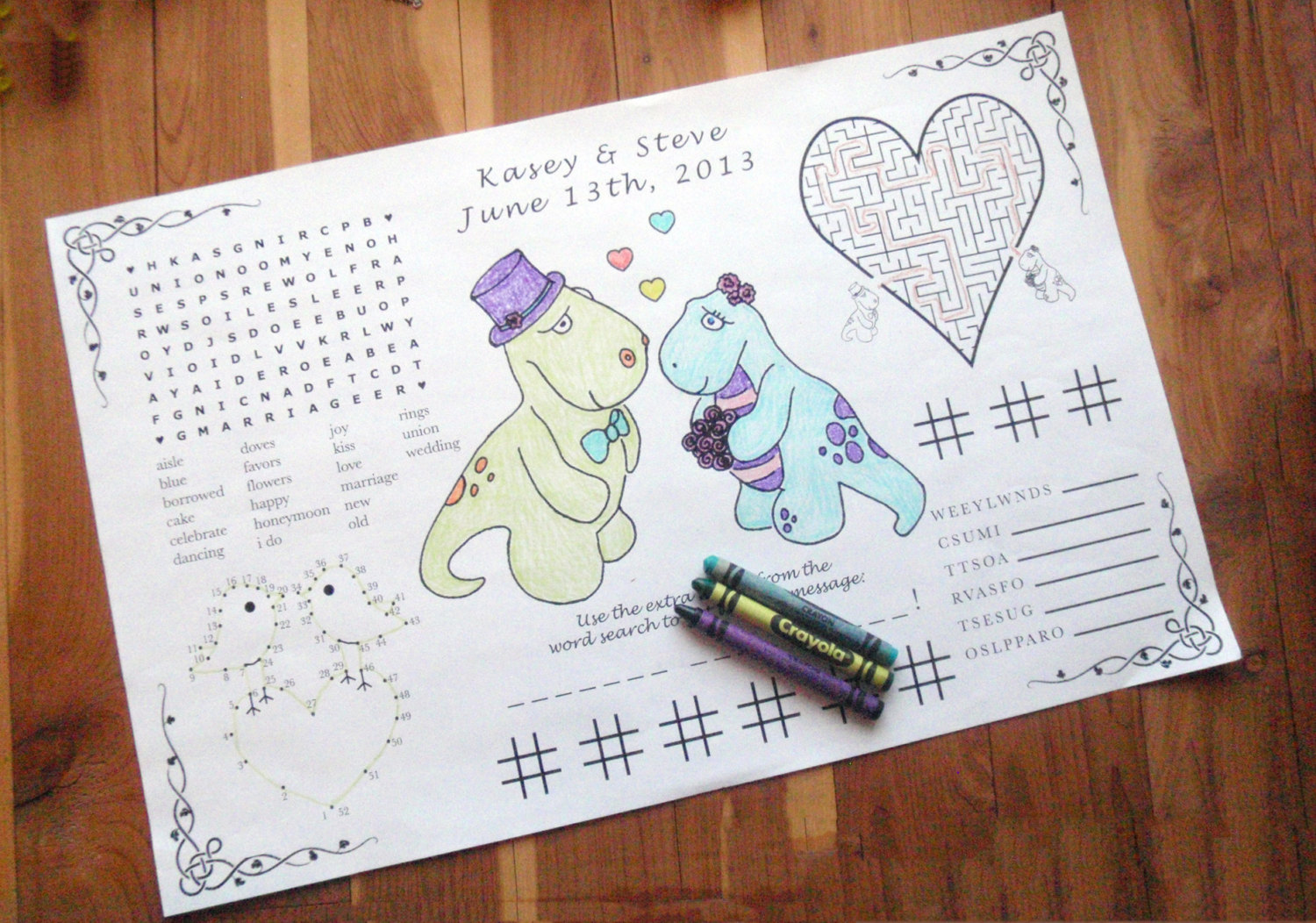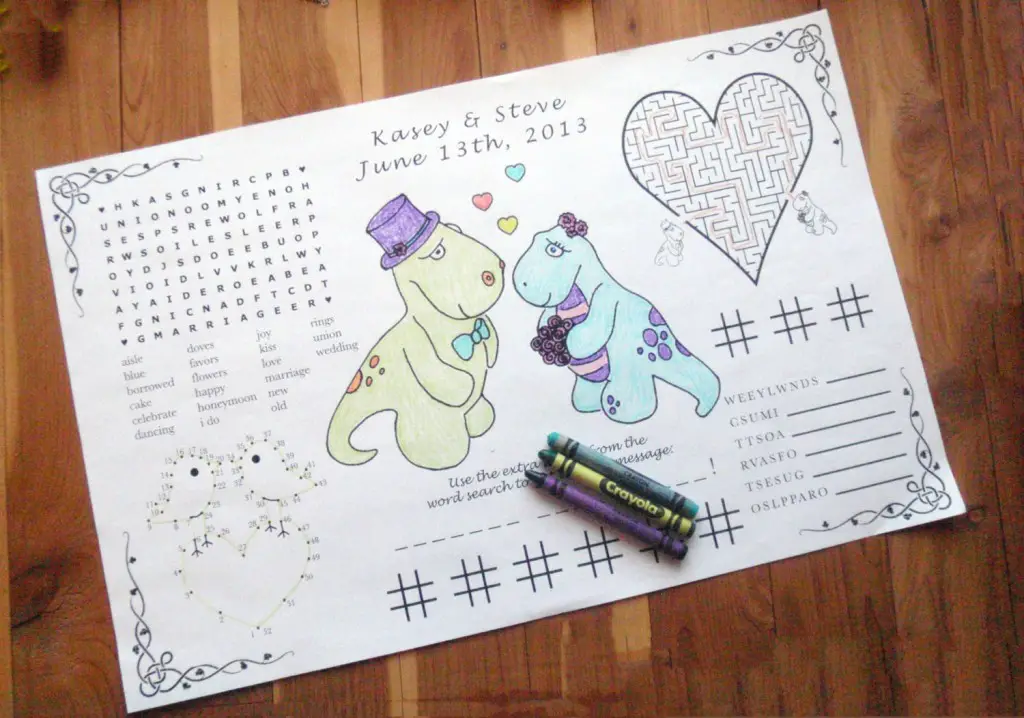 Wedding fun by lil e creations on Etsy
Similar to the booklet idea, these pages keep the kids busy! The wedding activity pages found on Etsy allow you to easily download and print for all the kids attending your wedding. Add crayons and it will keep them busy for hours!
Plan A Kids Menu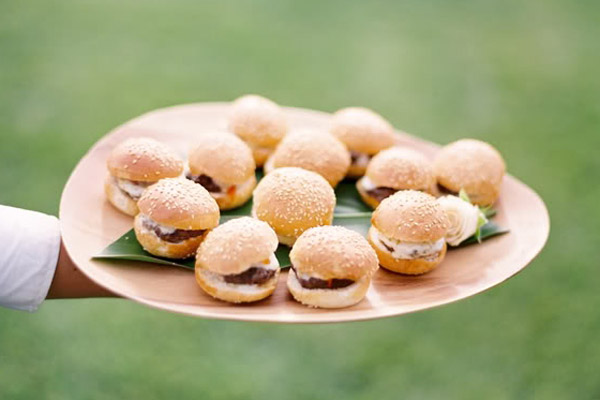 Photo Credit: Jose Villa on Snippet and Ink 
One way to keep kids happy during your wedding is to offer a specific kids menu featuring foods they are sure to like. You could offer mini hamburger sliders or design a mac and cheese bar. There are lots of kid friendly menu ideas out there that you can tailor to fit the little ones attending your wedding.
Free Wedding Activity Printable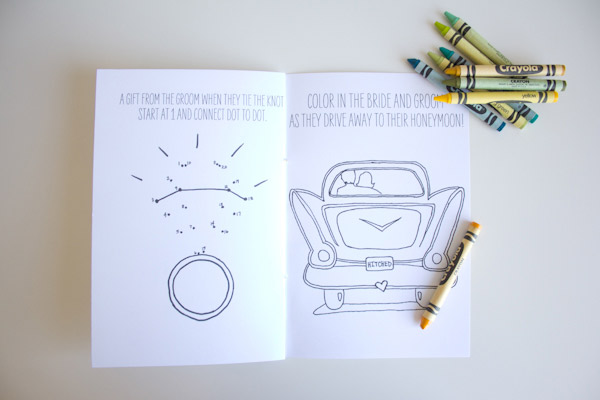 Free wedding printable by Lovely Indeed
If you're on a budget, you can google free wedding activity printables for kids. A great free option for keeping kids busy is this fun and FREE printable from Lovely Indeed. The pages of coloring, tic-tac-toe and word games will keep your kid wedding guests quite busy.
Give Playful Favors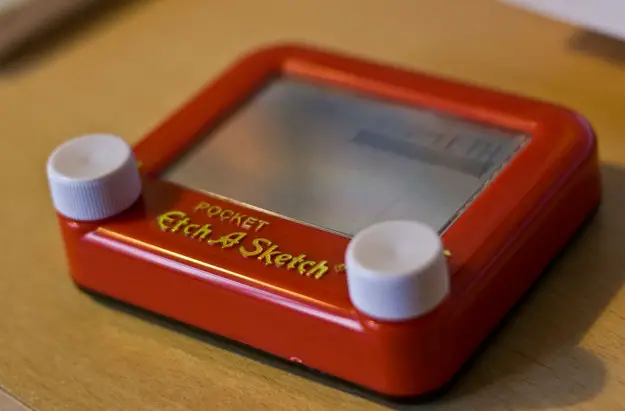 Photo: thisisgeometry / Via Creative Commons
You can buy small pocket Etch A Sketch games and give them as favors the kids can play with throughout the wedding. Most kids love these old school toys and can play with them for hours, right through all the speeches and slow parts of the reception.
Hang A Piñata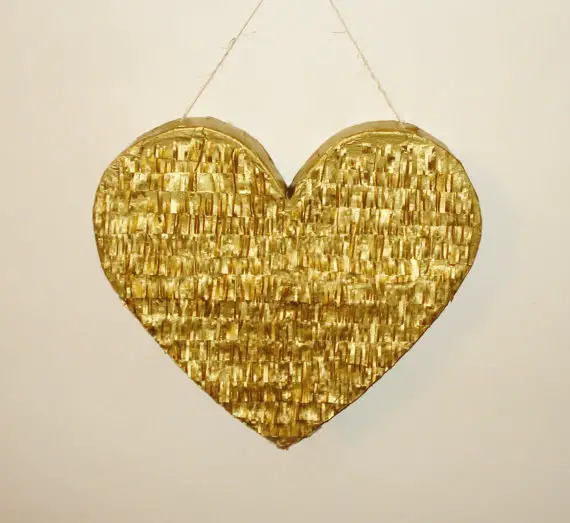 Heart Piñata via Pinata20 on Etsy
Kids love piñatas! Hang a couple during the reception and let kids have a go. They will have fun swinging and get candy to keep them occupied for a while. We love these heart shaped piñatas perfect for a wedding.
Set Up A Bubble Station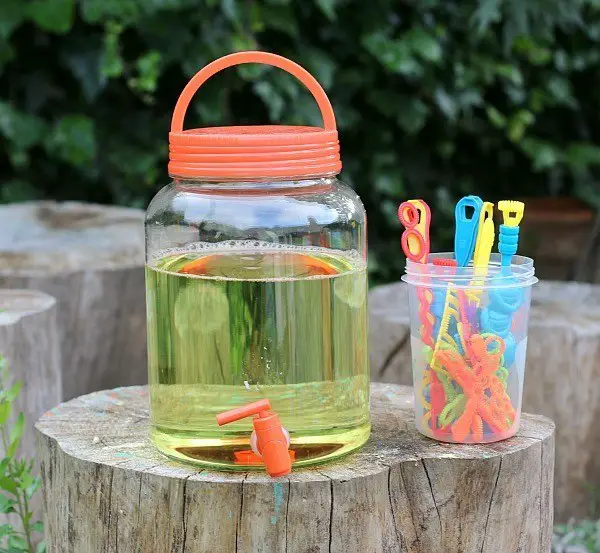 Bubble Station via peninsulakids.com
If you're having an outdoor wedding, a bubble station can be a real treat for kids! Kids love bubbles and you might also get some amazing photographs involving the bubbles!
Set Up A PhotoBooth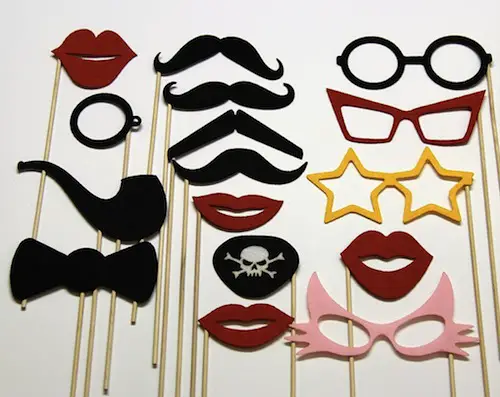 Photo Booth Props Wedding Favors 16 Piece Set
Set up a photo booth complete with props and unlimited ability to take photos. Kids love photobooths and making funny faces so they will get a kick out of the experience and you'll end up with some hilarious photos!
Incorporate Kids Into The Wedding

Photo: Ivory Door Studios
It's likely that you are already planning to have a child or two in your wedding. Between flower girls, ring bearers, and junior bridesmaids, there are lots of opportunities for children to participate in the wedding day. You can let kids be part of it all by incorporating them in other ways too or by having a larger group involved in the ceremony.
Hire A Babysitter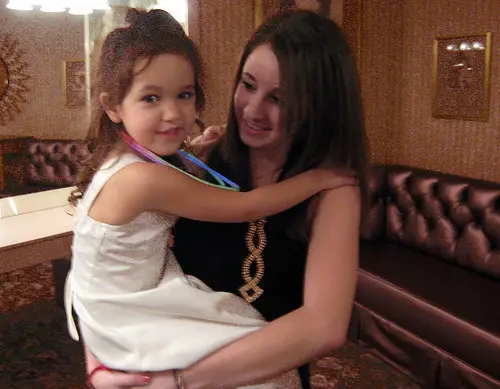 Photo: Flickr: gottshar / Via Creative Commons
While this last option might cost more and doesn't involve kids directly with the wedding, it might also be the most efficient for the kids and adults attending. Hiring a sitter allows adults to enjoy the wedding worry free and kids get a chance to have fun with the sitter and other kids. You can have the babysitter arrange to watch the kids at the venue or a nearby hotel. Either way they can play games and eat pizza and have a fun night!
No matter which entertainment options you provide at your wedding, kids are sure to have a great time. It only takes a little bit of extra planning to incorporate these kids so they have a great time at your wedding!